Raised in Germany, trained in New York and now living and working in Seoul, Teo Yoo sometimes feels displaced. Talking to Port before the release of Past Lives, he's thoughtful about recently finding the roles he's been looking for, and finally finding a place for himself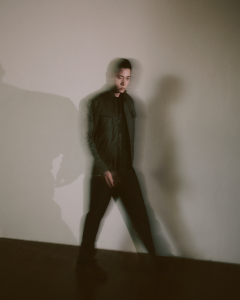 "There is a word in Korean," explains the actor Teo Yoo. "Gyopo." It translates as "foreign-born Korean" and according to him, it has a stigma. Yoo, who plays the brooding lead in Celine Song's quietly devastating romantic drama Past Lives, was born and raised in Cologne, in West Germany. Though he says gyopo is "more explanatory" than it is derogatory, hearing it has always given him the feeling of displacement. Of not belonging. "Everybody knows the feeling, but nobody knows how to define it," he says, speaking over a video call from a lonely hotel room in Seoul, the city where he's lived for the past 15 years.
Produced by A24, Past Lives centres on Nora (Greta Lee), a Korean immigrant and playwright living in New York. When her childhood sweetheart Hae Sung (Yoo) stumbles into town, she begins to reflect on both her identity, and her marriage to her white American husband, Arthur (John Magaro). The role of Hae Sung called for a traditional Korean man. "Nobody would see me in Korea as an average Korean man," says Yoo.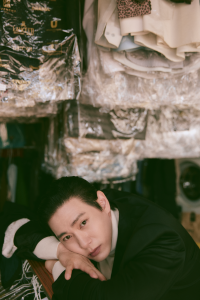 ***
Yoo's parents emigrated to Germany from South Korea via a work labour agreement between the two countries. Like most German Koreans of his parents' generation, his father worked in a coal mine. His mother was a nurse. He describes his upbringing in Cologne as "very working class" and "very physical". Growing up, his friends were mostly the children of immigrants and refugees, whose families came from North Africa, Eastern Europe, and the Middle East. "They understood suffering in a different way," he says of that group of friends. "Out of that struggle, we gelled."
Yoo came of age in the nineties, during the height of German and French hip-hop. He and his friends wore baggy jeans and played streetball, gathering to watch NBA basketball games on TV. "You had to excel athletically, so that none of your German peers would ignore you, or look down on you," he says. He played basketball, soccer, and rugby. His survival tactic at school was to become a jock.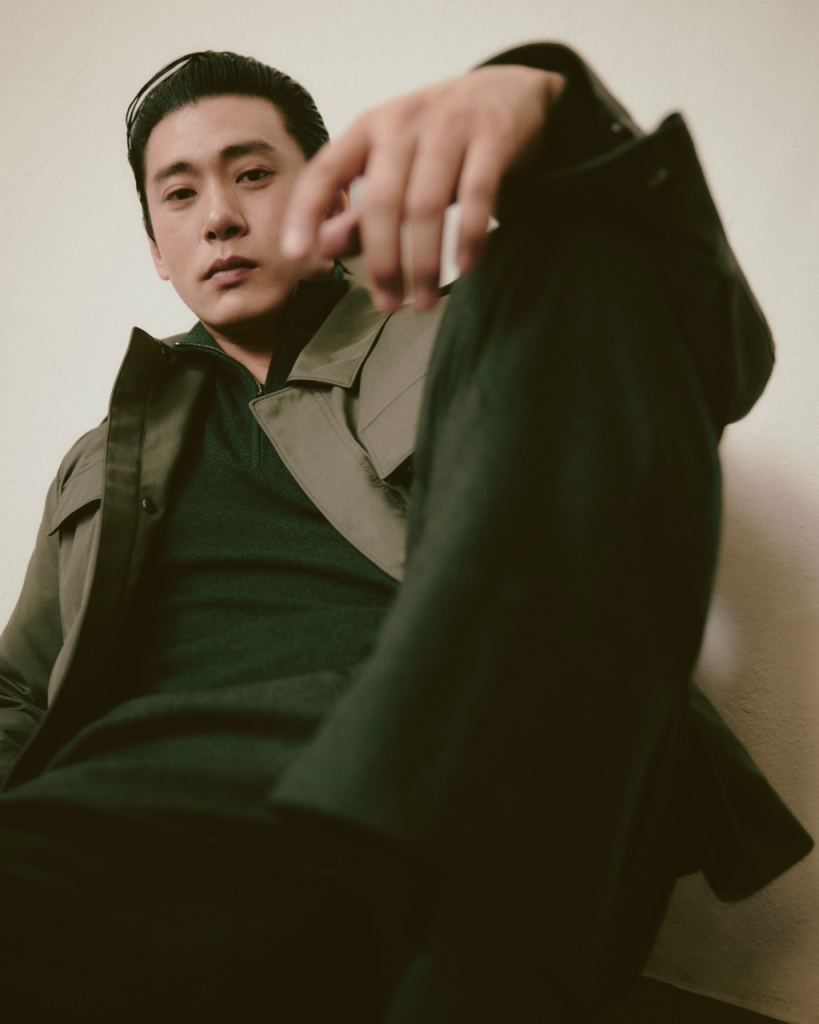 But the adolescent Yoo was also a dreamer who lived in his own world. He swapped Cologne for the countryside between the ages of 10 and 15, moving with his family to a house near the Rhine river. Outside, he could see the rolling hills of the Siebengebirge, the idyllic backdrop to Grimms' fairy tales. In 1993 and 1994, the area was hit by devastating floods, the worst in a century. "We were living in this so-called first world country, but I remember waking up on Christmas Eve with our heating system totally bust," says Yoo.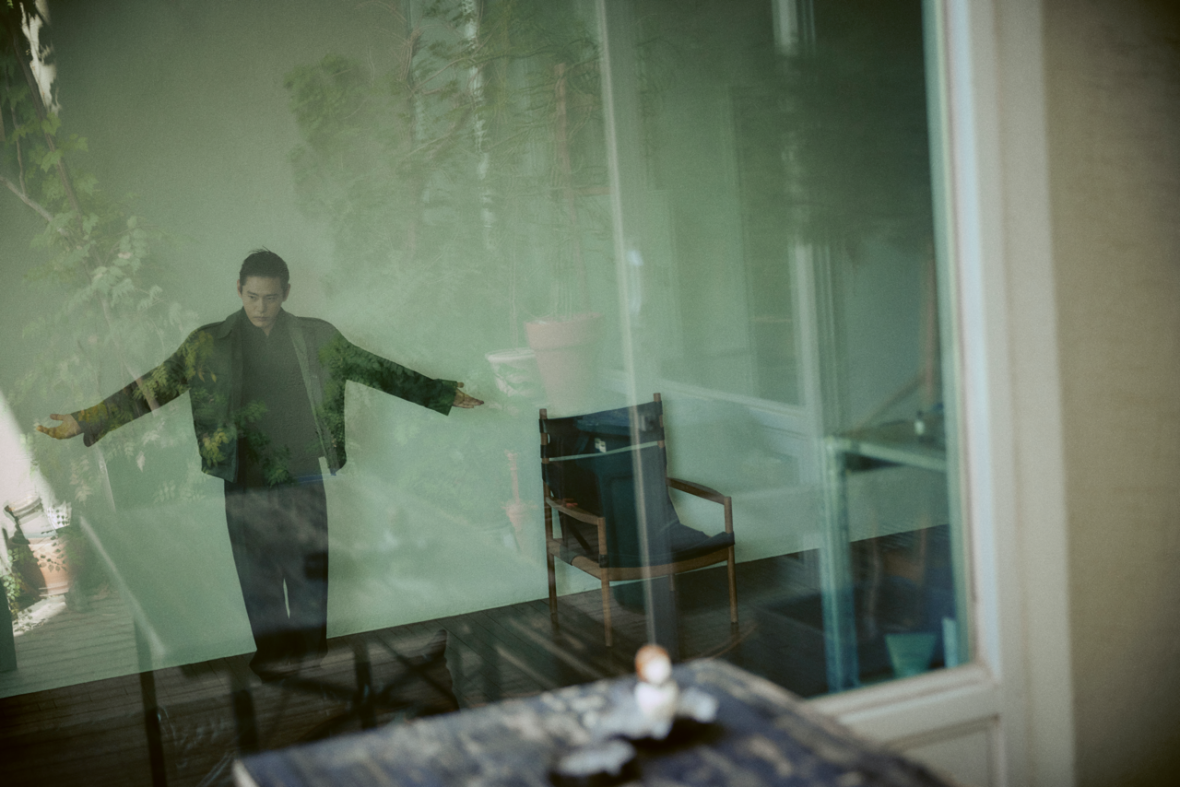 "I would wake up with the sounds of the waves hitting the wall, right next to my bedroom," he remembers. It was so cold he could see his breath. Yoo says the experience shaped the way he looked at the world. "I was like, you can plan your life, but in the face of a natural catastrophe everything is totally meaningless." Around that time, his family also experienced bankruptcy, and Yoo learned the future could be easily swept away.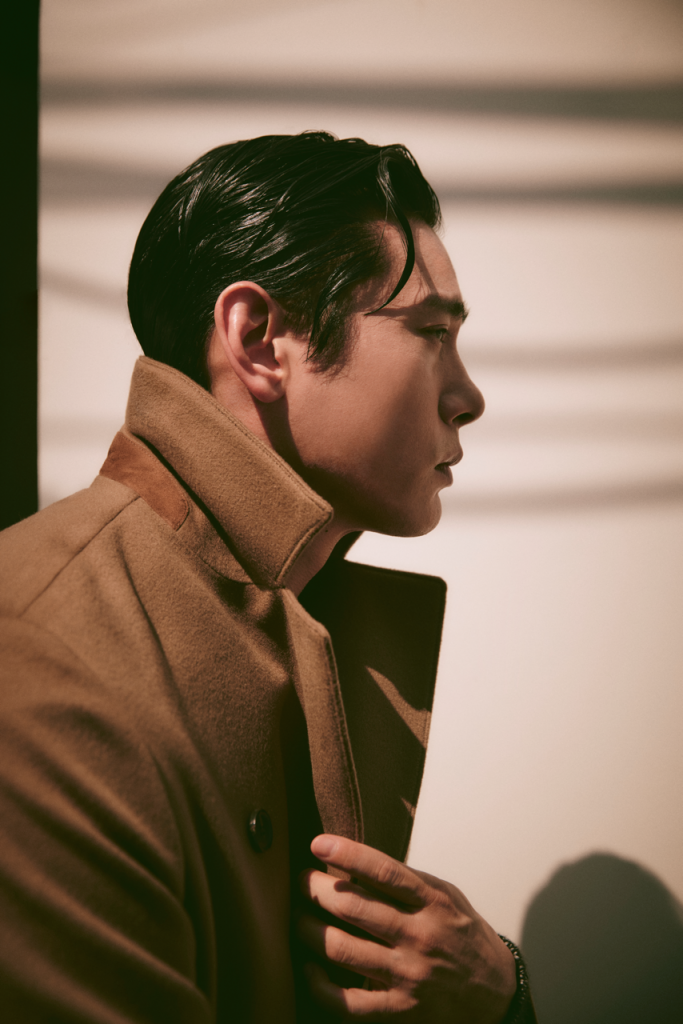 It was the start of looking at life "in that melancholic way", he says. Yoo reveals that he struggled with bouts of depression in his youth but describes the feeling of melancholy as "a beautiful sadness" that made him feel alive. If depression was drudgery, the bittersweetness of melancholy was "a way out of my darkness". He started seeking it out, in literature and films. Watching Hong Kong director Wong Kar-wai's Chungking Express on TV, he felt a connection to the film's depiction of "people searching for something" and "being lonely drifters". He read Shakespeare, Goethe, and Schiller. His more artistic sensibilities made him feel like an outsider. "Going to school and walking back home, seeing the yellow leaves falling on the streets, I understood German poetry," he says nostalgically.
After school, Yoo's plan was to do three months of theatre training as part of his gap year. He figured it would be fun to explore those artistic sensibilities before pursuing the more sensible career of PE teacher. Yoo picked the Lee Strasberg Theatre and Film Institute in New York, which is famous for pioneering method acting, because of "Pacino and De Niro". He applied the rigour he'd learned from playing sports to acting. "As an athlete, you just do what your coach tells you to do without thinking about it," he says. His willingness to go for broke made him stand out. "Being in the spotlight in the classroom was a heightened version of what I would feel whenever I would play sports. It wasn't sports; it was the performance." He learned that enough discipline would lead to muscle memory; that being totally present was an adrenaline rush. He ended up staying in New York for seven years.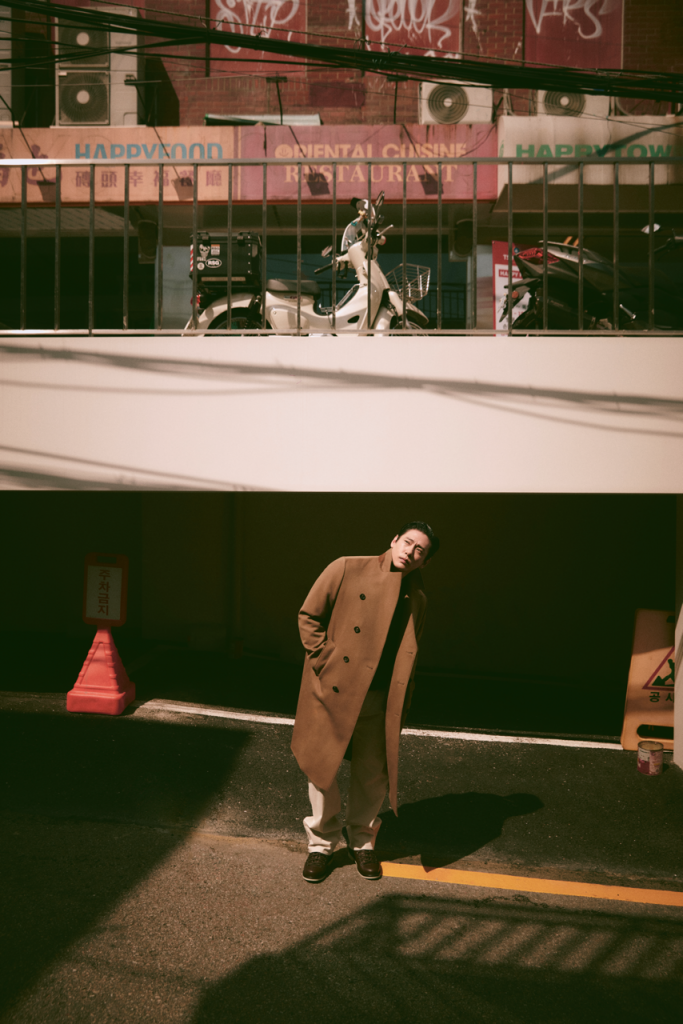 It was there he met his wife, the Korean contemporary artist Nikki S Lee, who is 11 years his senior. They met in the spring of 2006, shortly before her first feature-length film was due to premiere at MoMA. He had no idea she was famous. "I was a country bumpkin, man," he groans, describing himself as "culturally inept" at the time. A struggling actor, he was oblivious and outside of the art world bubble. But they married a year later. He describes meeting her as a turning point, and credits her with opening up the trajectory of his career.
The couple started the process of relocating to Korea in 2008, a decision partly motivated by the lack of opportunities for Yoo in the US. "Whatever I would audition for would always be the same: either a delivery guy, or the laundromat owner's son – very racially stereotyped," he remembers. Yoo loved watching Korean films and TV dramas and wanted to be part of them.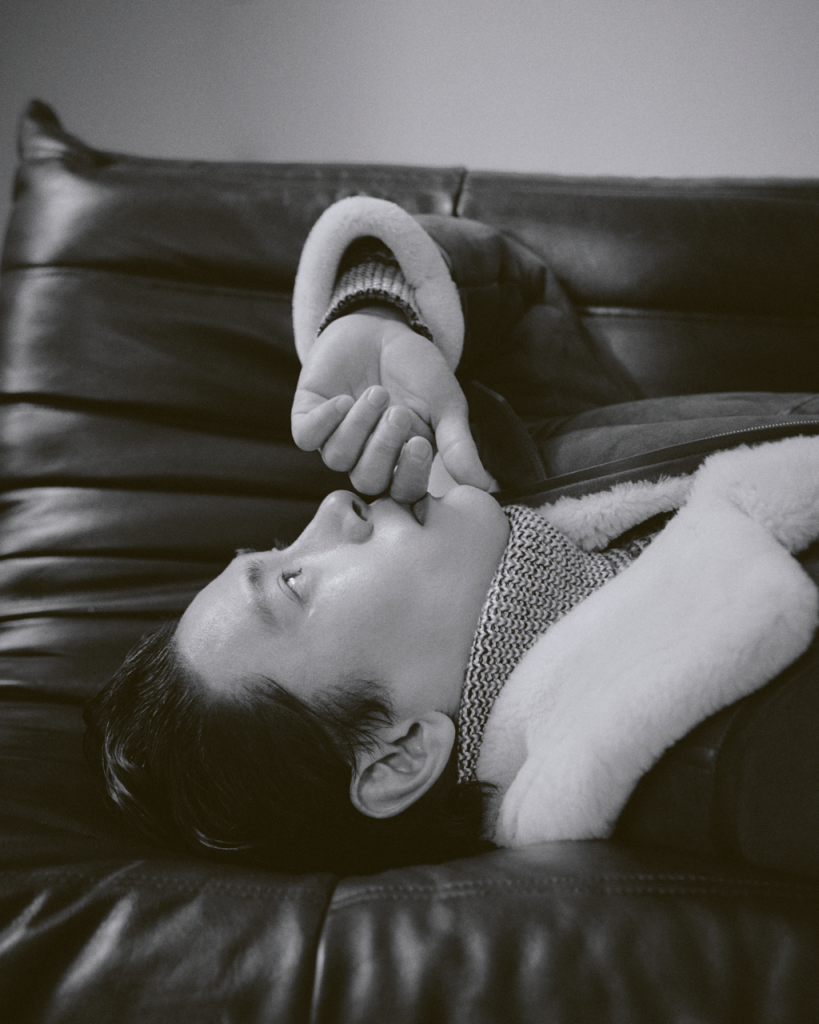 But in Seoul, Yoo was treated as a foreigner and "this weird liberal entity", he says. Weird accent, older wife, and an awkwardly obvious handsomeness meant he stood out too much to pull off supporting roles and was frequently cast as the villain. "I played either the bad guy, or the cameo who dies in the first episode," he says jokingly. It took 10 years of living in Korea to get the language right, he says, and to build his reputation.
Yoo's breakout film was Kirill Serebrennikov's punk musical Leto, a role that sent him to the Cannes Film Festival, where the feature competed for the Palme d'Or, back in 2018. He played a Soviet rock star. More recently, he appeared in Park Chan-wook's Decision to Leave and as the womanising A-List actor Nam Kang-ho in the Netflix K-drama Love to Hate You. The show was popular, but "it wasn't like a Squid Game type of success," he says self-deprecatingly.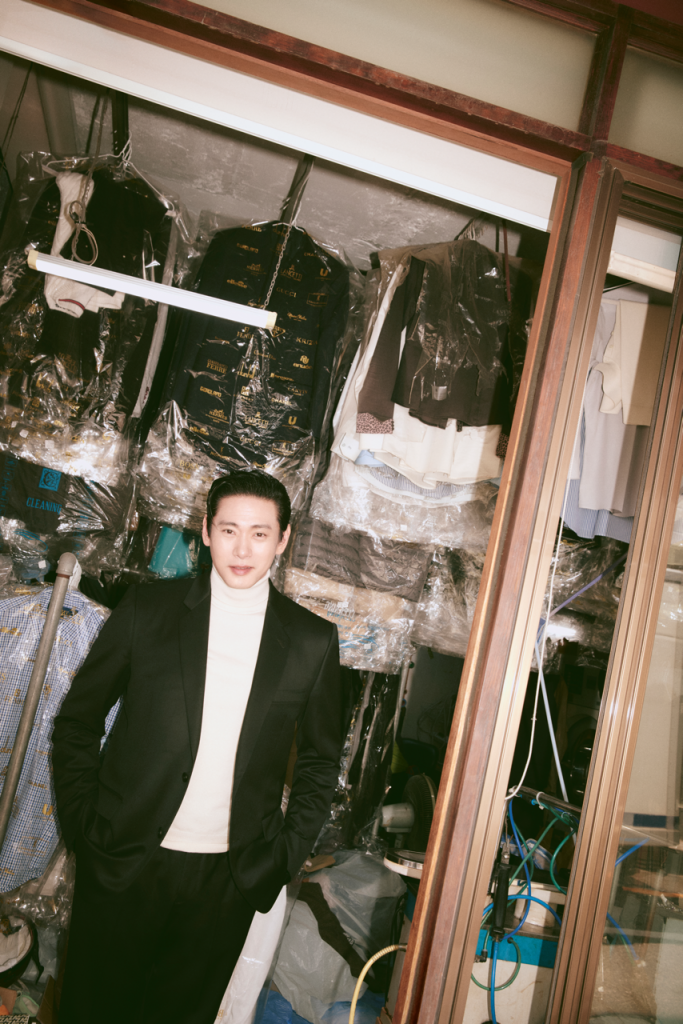 When Yoo read Song's script for Past Lives, he cried. He was moved by the character of Hae Sung, whose deep inner longing and outward "emotional restraint" stirred his own sense of melancholy. He had been searching for a part like this, "a leading stoic type" that wasn't comedic, or nerdy, that didn't perform martial arts. "Those three tropes, I try to always avoid," he says with a grimace.
East Asian accents have been "overused" in Western comedies, says Yoo, citing the racism-for-laughs in films like Sixteen Candles and the Wayans Brothers' spoof movie Don't Be a Menace. You can't sound funny, but you also have to sound authentic, he explains. This romantic hero would have to somehow be both confident, and vulnerable. "That really concerned me," he says. "How can I portray it authentically without sounding goofy?" Korean is Yoo's third language (German is his first, English his second) and so he worked extensively on his voice, understanding the importance of hitting each vowel in precisely the right way.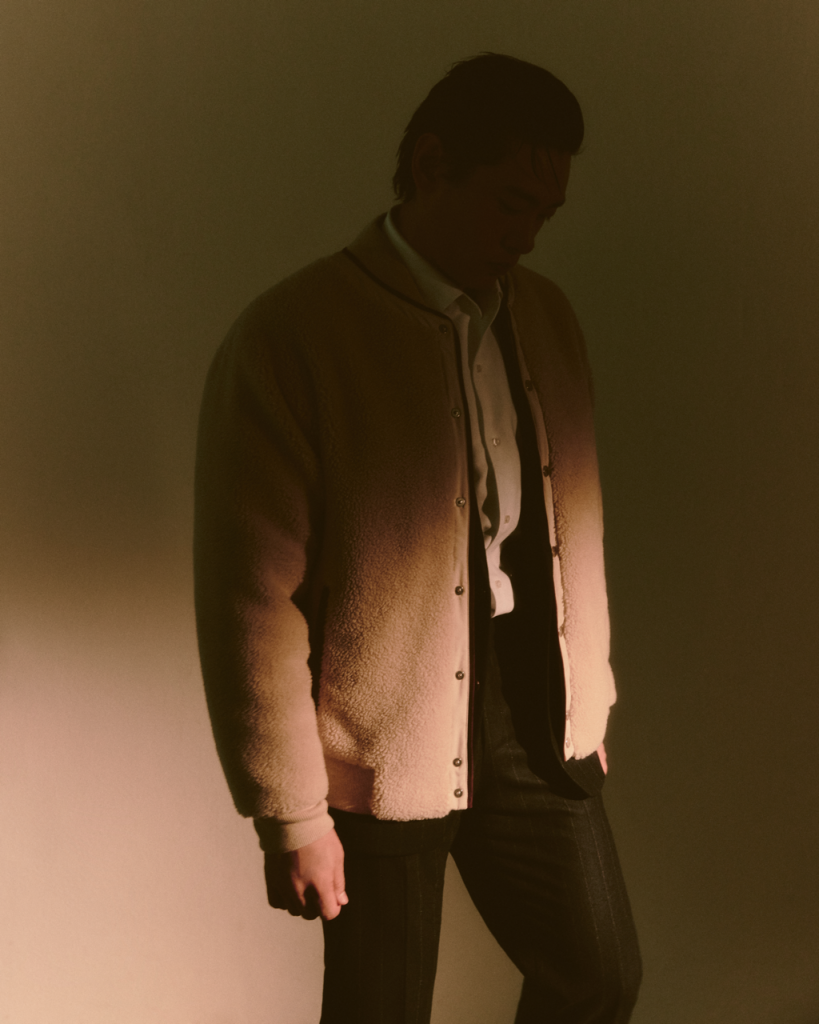 It's a deft, delicate work that's bound to open doors. "It always feels like a burden, to do it right," he says. Like an athlete, he thrives on the feeling of discomfort. "I cannot bear to be comfortable."
Photography Less
Styling Kwon Soonwhan
Hair Kim Keonhyung 
Make Up Uhm Ji 
Production Rhiem Hyojin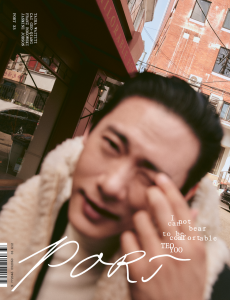 This article is taken from Port issue 33. To continue reading, buy the issue or subscribe here