Catching up with the renowned actor, writer and director, off the heels of Next Goal Wins, a film following the 2014 American Samoa football team's attempts to qualify for the FIFA World Cup. Doing a sports film is breaking new ground for Taika Waititi, but that's never been a problem – it's often what draws him to projects in the first place. Being nervous leads somewhere cool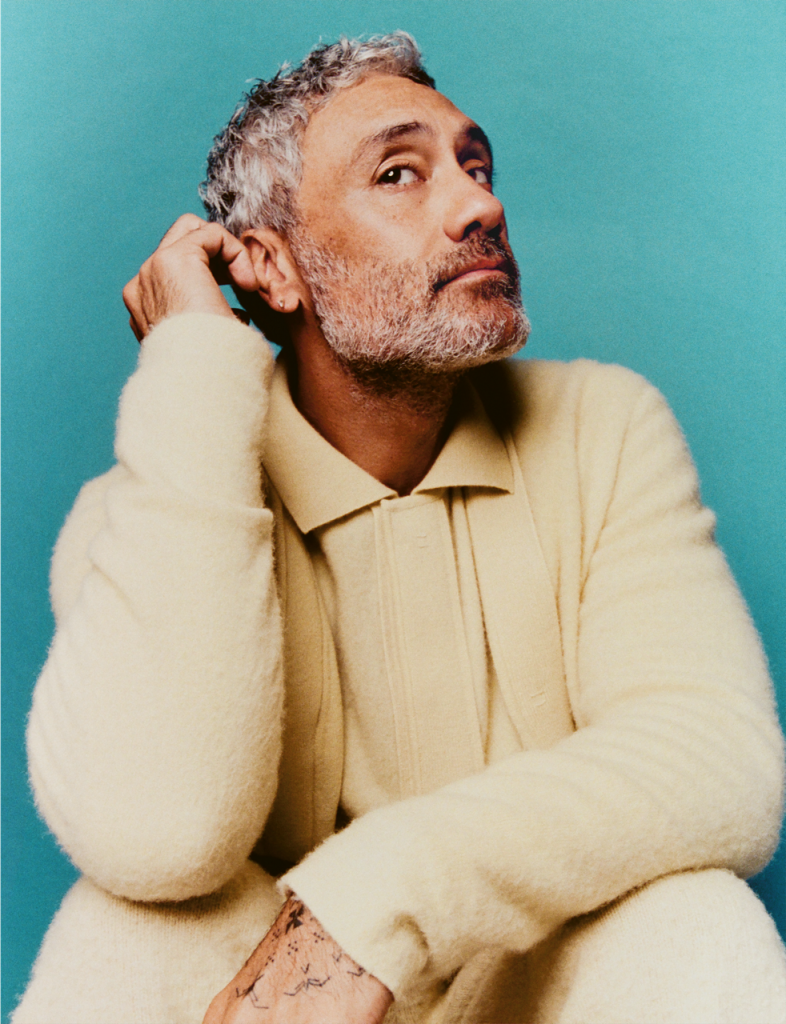 Taika Waititi is 17 hours away from me. If I had the money and patience to take a flight from New York to Auckland, then I could have talked to him in person, but since time and budget are both big concerns, I agree to Zoom. And to be honest, talking to somebody on your computer screen isn't the worst thing imaginable. It beats the phone. You can see the subject's eyes as they're contemplating their next words, watch their mouth to make sure they're done talking so you don't interrupt them. In the case of my talk with the director, writer, and actor who has spent the last decade carving out a unique spot for himself in film and television, it's at least sunny where he is on his home island of New Zealand. He's had enough success over the last few years that he can be there more, and in a place like Hollywood less. It's almost noon where he is, nearly seven at night my time, and the rain is pouring outside my window. I appreciate seeing the sunshine on the other end. But for Waititi, whose first big hit outside his home country was the 2014 mockumentary What We Do in the Shadows, about a group of vampires living as roommates in the island's suburb of Wellington, being home and not being stuck around the heart of the American movie industry is part of his process.
"Basically, I'm a tradesman," he says. His mother is a teacher, his father was a farmer, and Waititi approaches what he does in a similar way as his parents. The difference of course, is he gets to make movies that millions of people see, put on Armani and Prada suits to walk red carpets all over the world, and let's face it, he likely makes much more money than a teacher and farmer combined. But still, he sees it as "the same fucking thing. I just do versions of that where it's…" He pauses a moment to think. It seems as if he's going to maybe go a different route, but Waititi seems to follow through on all the thoughts he has and doesn't really hold back. The word he was going to use was "glamorous", but then he says that the life of a filmmaker isn't all it's cracked up to be.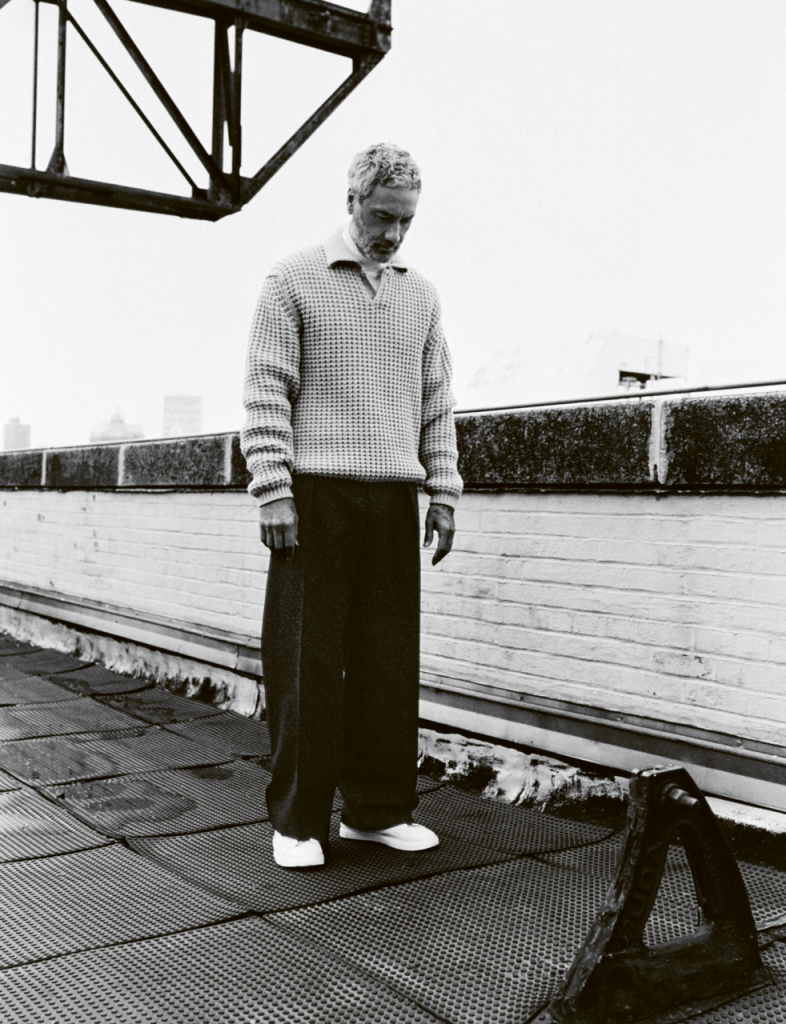 "Eighty per cent of the meals I eat while I'm working in this industry are lukewarm food out of a cardboard box that's been delivered from somewhere and it's fucking shit. And it's not glamorous. And it's like every time I eat, [it] makes me sadder. I'm like, where's this Bob Evans lifestyle I wanted where I'm fucking eating out at the fucking fancy places all the time." Then he gets to the rub: "Then you do eat out at fancy places and you're sick of that food and you're sick of the people and I dunno, there's no answers other than just like, you need to chill out and come live in New Zealand."
Early on, New Zealand played a big part in Waititi's work. It was where he set stories, worked with his friends, and shot his first four films. By movie number five, Hollywood came calling, the way the city has always been interested in "international" filmmakers. It's not always the easiest transition for directors, and the history of cinema has more than a few big names from Italy, Korea, or France who did one or two films in sunny Southern California before taking the first plane home. Waititi's first task was to take his vision and sensibility and not just direct a film in the Marvel Cinematic Universe – the type of film that is almost always at the centre of any conversation about The Death of Cinema, as well as an all-but-guaranteed box-office hit – but revamp a franchise focused on one of the company's most famous superheroes, Thor. It was no small task, but not only did Waititi make a successful film that cleared over $800 million at box offices worldwide, critics actually liked Thor: Ragnarok. It was undeniably a Marvel film, but it was fun and more importantly, funny. It was noticeable that the director was able to do something on set that freed Chris Hemsworth up, making the fact that he was playing a very handsome Norse god something that the audience could laugh at. Somebody in the industry might call it the director's "magic formula", and if Waititi wanted, he likely could have coasted off the success for the rest of his career, getting somebody to drive him from his house in the Hollywood Hills down to the movie studio to make one big, easy money maker after another. But that's not how he likes to do things. "It doesn't matter what it is. It doesn't matter if you think it's going to be a home run from the beginning," he says of his thought process behind any project he's involved in. "Inevitably, you're going to question why you made the film. Will anyone relate? Will anybody care or like it?"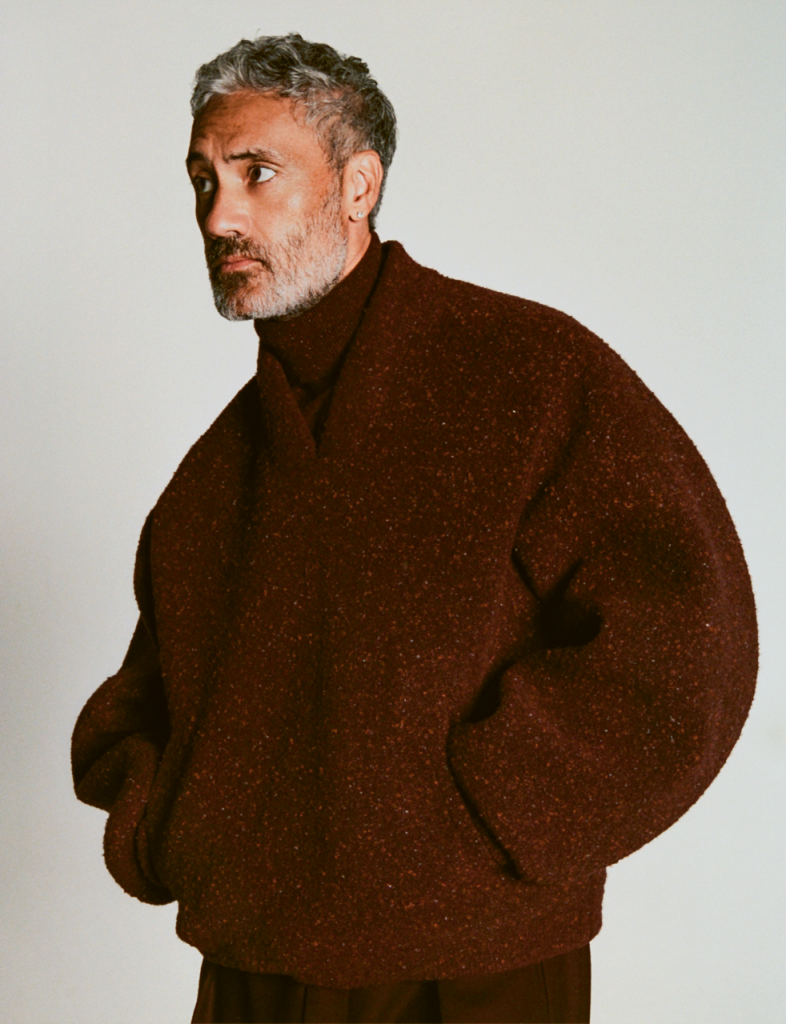 That sounds like typical artist worry. No matter how successful you are, there's always going to be a fear that people just don't appreciate what you do. Yet the difference between somebody else worrying if people will like or appreciate their work and Waititi doing it is the fact that hardly anything he does makes sense when you first hear about it. His credits include writing, directing, and producing the What We Do in the Shadows vampires, a Marvel character, the pirates of the hilarious cult TV show Our Flag Means Death, and managing to carve some space between Mel Brooks' The Producers and Quentin Tarantino's Inglourious Basterds for a movie about Nazis that's actually funny: 2019's Jojo Rabbit, which went up for multiple Oscar categories, and netted Waititi the award for Best Adapted Screenplay. There's no easy answer to how Waititi should follow up on any of his projects, and that's part of the fun of following along with his career; you're almost always surprised by what's next. Following a return to the MCU with 2022's Thor: Love and Thunder, Waititi did the most Waititi thing he could and went in the last direction anybody saw him going in by making a family-friendly sports movie, Next Goal Wins.
The reason was pretty simple: "I like sports films," he says. He mentions classics like The Bad News Bears from 1976 or Cool Runnings, the 1993 feel-good Disney comedy about the Jamaican bobsled team at the 1988 Winter Olympics. The thing is that sports films – funny sports films that you can take the kids to – aren't exactly going to get you compared to Hitchcock or Kubrick, but the movies Waititi mentions as his influences going into Next Goal Wins are the type that become cultural cornerstones for people who see them when they're younger. You might have a ranking of your favorite Tarkovsky films, but if you were a kid in the 1990s, it's almost certain a film like Cool Runnings or The Sandlot secretly means more to you. And besides, Waititi is his own director with his own sensibilities and interests. The one problem with that, however, is that the sport Next Goal Wins is centered around, football, isn't actually a big interest of his. "I don't really know anything about soccer," he says. He's a rugby fan. But watching the film this feature is based on, a 2014 documentary of the same name, something clicked. "This seems to be a weird move for me, doing a sports film. So that makes me nervous. And whenever I feel nervous about approaching something, I know that at least it'll be interesting, and I'll probably come up with something cool."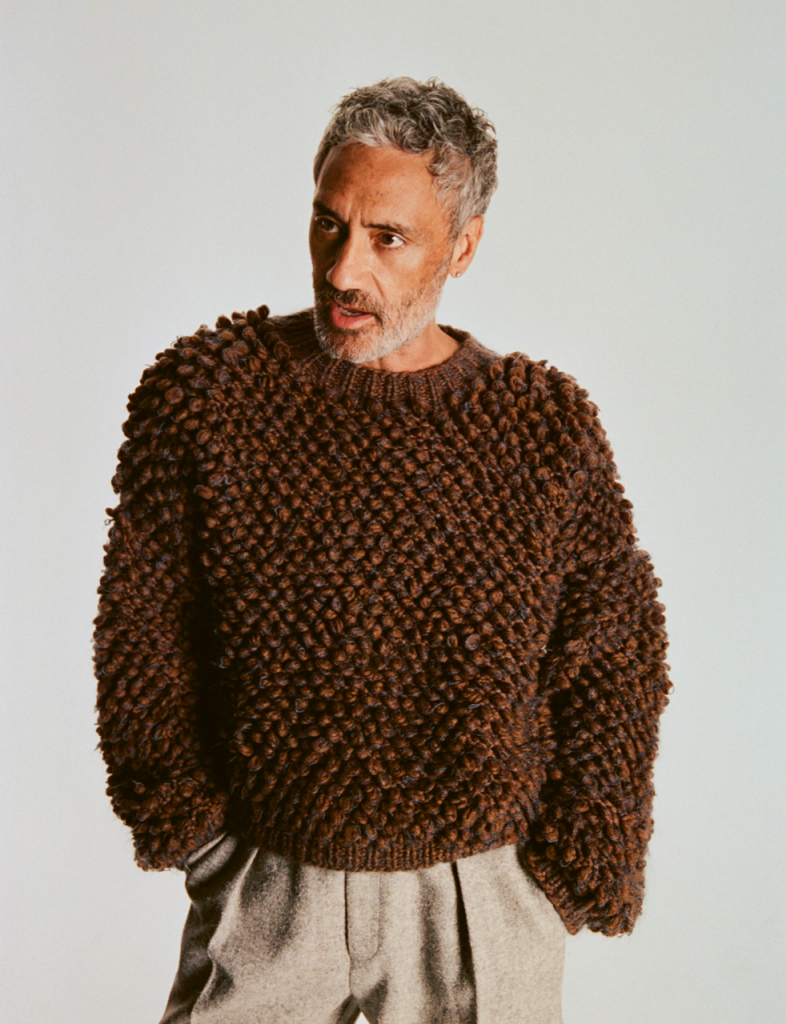 The sports film can be tough to pull off. For every Rocky or Friday Night Lights, there are three schmaltzy stinkers full of dogs that can play basketball, kids inheriting then managing professional baseball teams, racist and sexist tropes, and the inevitable David vs Goliath storyline of the rag-tag bunch of misfits making it to the promised land against all odds and expectations. Waititi came up with a smart formula for Next Goal Wins: he embraces some of the fun and silly things you'd expect from a movie about a team sport from a film aimed at kids in the 1990s – maybe knowing full well those former kids, now adults, will form part of his audience – and, as he puts it, "there's barely any sports" in the movie. More than a few directors, from William Friedkin to Hal Ashby, have learned first-hand how difficult it can be to shoot actors actually playing a sport their characters are supposed to excel at.
Beyond the way the film looks, or the brand of humour laced throughout, there is another huge, telling thing that lets the viewer know they're watching a Waititi film. Next Goal Wins tracks the true story of the American Samoa national football team, considered the worst in the world after a decade of consecutive losses, starting with a 31-0 drubbing by Australia in 2001. The Samoan team doesn't have big aspirations when Dutch-American coach Thomas Rongen (played by Michael Fassbender) arrives, and far from dreaming of winning the 2014 World Cup they train to qualify for, they just want to score a goal. That's it. One goal would be great. It's fun and heartwarming, and the reason Waititi makes it work where other directors might fail is because one of the big themes of his career has been telling stories about and with Indigenous people, both from the part of the globe he comes from in the South Pacific, and beyond. When I talk to him, the show he co-created with American filmmaker Sterlin Harjo, Reservation Dogs, is winding towards its series finale. The show has been lauded by critics as one of the best things on television, and a very moving, often funny portrayal of the lives of a group of Indigenous teenagers in a broken Oklahoma town. "My hope is we get to at least keep making stuff so that we can start surprising people," he says.
It can be difficult to take stock of what Waititi is doing in real time. A director's legacy-in-progress isn't usually discussed while they're still building an oeuvre, especially a director who has shown a knack for making big box office movies meant to please the masses like Waititi. But his work helping to get stories of and by Indigenous people and communities out into the world is something that's long overdue, and his parallel place as a big-name filmmaker makes him the public face of a small, growing movement. He's quick to point out how culture still sees native peoples worldwide, the very wrong assumptions and stereotypes that he's trying to break down. "Everybody assumes the Pacific, it's all tiki bars, but those are a made-up white thing. It's all completely bastardised designs, people saying, I made it Polynesian-themed. But we hate tiki bars. Whenever somebody sees that stuff and says, it's from your home, I'm like, I want to burn this thing down," he says before adding, "So don't invite me to your tiki party." But it's not just his part of the world that Waititi – who is Māori on his father's side, and Ashkenazi Jewish on his mother's – sees it in. "There are still places where this kind of shit is happening," he says, before noting the almost annual news of some fashion house or attendees at a music festival in North America appropriating the dress of tribes that once lived on the same land. "In Spain and Ibiza – I mean, Europe is always 400 years behind everybody else – you go to these shops and they're just full of Native American headdresses for white people," he shakes his head in disbelief before mimicking a white person trying to justify their decision to don a feathered war bonnet as a style choice. "My grandmother is a Comanche princess!"
Waititi can joke about it because that's what he does; his first aim is to make people laugh, and laughter is a sneaky way to make people understand and accept things better. The big, unifying figure in his work – whether it's vampires going about their unlives in the suburbs, Indigenous people living in a colonised world, or even the Norse God of Thunder trying to navigate the human world – is ultimately the outsider. It's a theme he can identify with, in part just because of where he's from. New Zealand is "an island of four-million people and we're so far away from anything. If you want to escape, the nearest place is Australia, which is an absolute shithole," he says. The two countries have long had a rivalry with one another, but growing up, it was always New Zealand that was last to get everything, including shows and movies from the US and UK that made Waititi and his friends work especially hard to develop their own culture: the movies, shows, and jokes that have come to define Kiwi humour over the last few decades. "We never really fit in with anywhere. But coming from places like New Zealand and Australia and the colonies, smaller places that have often been forgotten about, our cringe meter is very sensitive. We've spent our entire lives laughing at the cheesiness of Hollywood films and there's always that scene between two best friends when one of them is about to die and they're like, Yeah! We're best friends. We're going to open that bar together like we always dreamed. And you know in the next scene, that fucking dude's dead."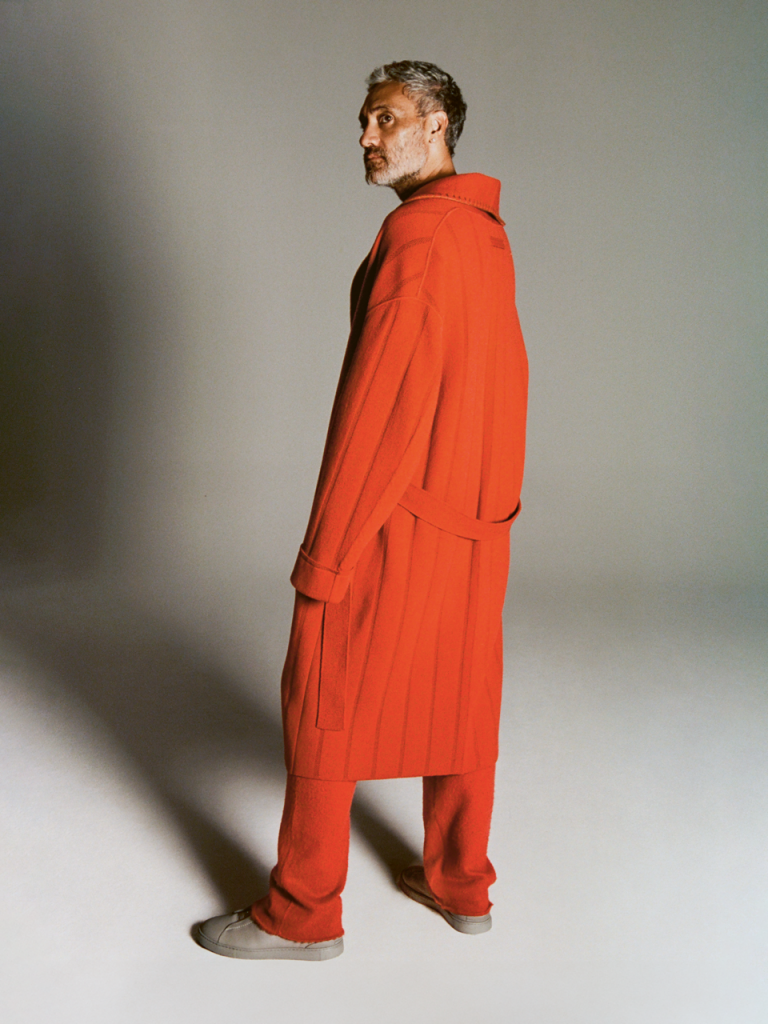 But Waititi also gets it on a personal level. "Also, coming from my mother's side – what we call pākehā, or white – and my father being Māori, there's a real clash of worlds. Growing up, I knew I was accepted in both worlds, but also, there's a question you ask yourself: Am I dark enough to be Māori? Am I white enough? Am I European enough on the Jewish side? And I think I just gave up trying to be either of them, and just sort of traversed that little middle ground where I could dip in and out according to what social group I wanted to be accepted by."
That awareness of the middle ground means Waititi understands the absurdity that comes with not being like everybody else, and how difficult it can make things, but also sees the beauty in it, that he translates into movies that people want to see. There's an openness in his work, his films are for everybody. "We're all clumsy," he says. It's a mission statement of sorts. It isn't so much about good or bad as it is just trying to navigate our way through the world. "When we're pretending we don't want to fit in, we're still trying to be noticed. People are like, oh, I didn't care about that mainstream shit. You're still trying to be noticed. The sooner we all realise that and just admit it and accept we're all fucking fake-ass animals pretending our way through life, it just takes the pressure off. Just stop trying to be cool; be happy."
Photography Jai Odell
Styling Julie Velut
Grooming Melissa DeZarate
Production Underhill Film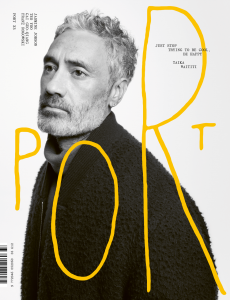 This article is taken from Port issue 33. To continue reading, buy the issue or subscribe here