As the film festival opens, we speak to the directors of this powerful short about condensing the blind experience down to 12 minutes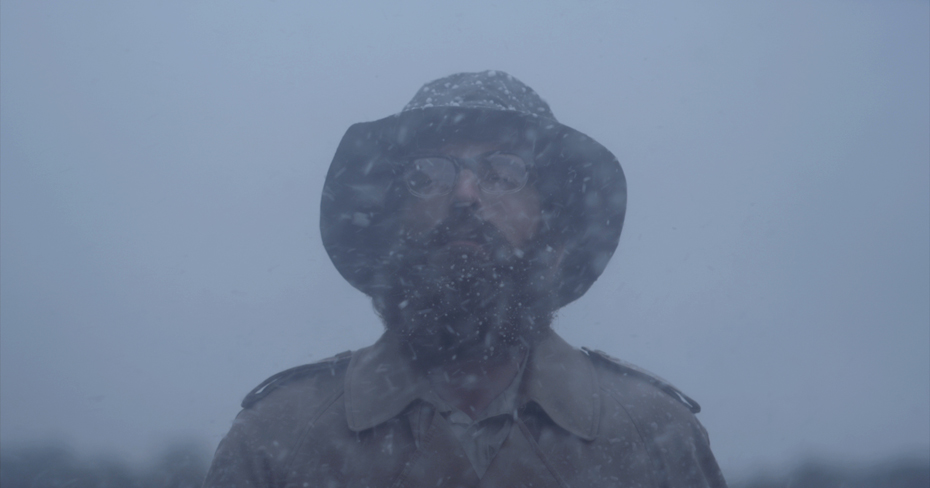 Professor John Hull doesn't like to switch on the audio description whilst experiencing Notes on Blindness, the moving short film that takes him as its subject: just listening to it – as it is – is powerful enough.
Directed by Peter Middleton and James Spinney, Notes…is based around a series of audio diaries Hull made between 1983 and 1986 as his sight deteriorated totally, following a long history of visual impairment. It's ultimately a story of rebirth as he grapples with denial and depression before embracing his "dark paradoxical gift", whilst struggling to cling onto cherished visual memories of loved ones and his own sense of self. Prior to the film, which is showing this weekend as part of the shorts programme at Sundance London, the tapes formed the basis of Hull's 1990 book Touching the Rock: An Experience of Blindness."In 12 minutes it's difficult to show John's experience across the three years," says Middleton. "There's a huge transformation in his outlook. He begins keeping diaries from the position of grief and loss – they were catharsis; he could share with them, that which he couldn't with his wife and children – but they end with a tremendous sense of renewal and hope towards the future." "He discovers what he calls 'A new world beyond sight," says Spinney.
The film has a deliberate dream-like quality to it – Hull describes blindness as "the borderland between dream and memory" – intercutting between illusory sequences, everyday life and the fluid restaging of family photographs, accompanied by the original audio from the tapes. The images that form the family photographs degrade to give a sense of the recession of visual memory. Hull and his immediate family are played by actors.
"It's ultimately a story of rebirth as Hull grapples with denial and depression before embracing his "dark paradoxical gift"
"There's a very painful moment when he realises that he's forgetting what his wife and children look like," says Spinney, wincing. "He used photographs to cling on to those precious remaining memories. He can remember the memories of the photographs more than the memories themselves. He still dreams visually."
Sound plays a key role in the film, says Middleton: "The final scene is about discovering modes of non-visual perception, in particular sound – experiencing depth, detail and contour. We've been working with the audio alongside the development of the script, so we had a guide soundtrack already mapped out, which is quite an unusual place to be." Spinney adds: "The sound designer, a very talented man called Joakim Sundström who works frequently with MichaelWinterbottom, has done a fantastic job bringing the world that John's describing to life. John found that incredibly satisfying."
The pair are keen to reach out to the blind and partially sighted and hard of hearing communities and are currently working on a feature-length version of Notes… they hope will enable them to create a "clearer narrative arc that takes the audience on John's full journey."
The challenge of how to visually interpret the subjective experience of blindness remains the same of course, but as Hull himself says, "Cognition is beautiful."
Sundance London runs 25 – 27 April at the O2. For screening times click HERE