Robert Redford opens London's first ever Sundance Film and Music Festival at the O2, London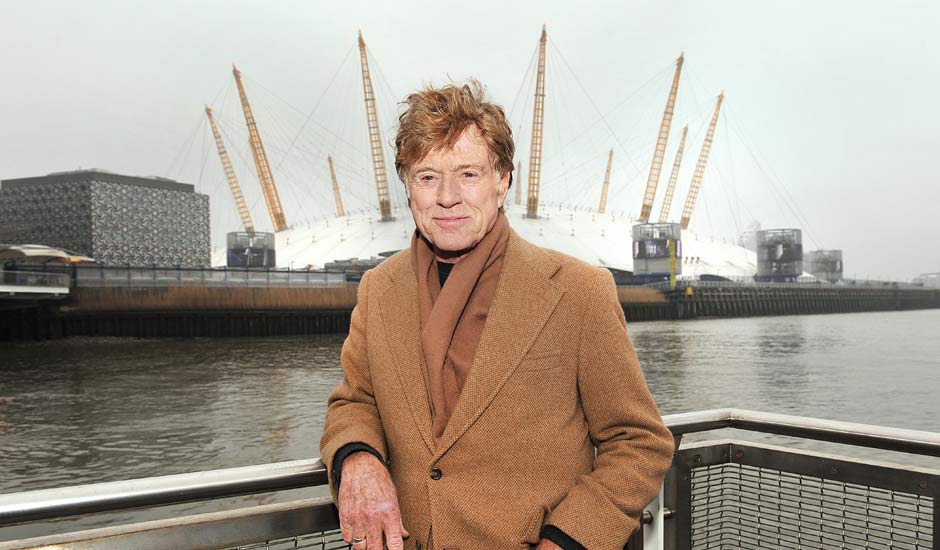 For many, it came as something of a surprise when Sundance organisers announced an international version of the festival was coming to London back in March 2011. Over a year later, London Sundance Film and Music Festival kicked off in the capital yesterday, with festival founder Robert Redford admitting that expanding the festival abroad has been on his agenda for some time now. "The festival had grown to such a degree that we wanted to move internationally. I was reluctant to see us go out until the time was really ready. And I felt it was".
Redford praised the O2's facilities – "we should be so lucky to have a theatre like this , it's incredible" – before festival Director, John Cooper, added that the site recreated the intimacy of the Utah festival by having all the events under one roof.Never one to shy away from controversy, Redford made the headlines for criticising David Cameron, who, back in January, suggested that the British film industry should focus its efforts on commercially successful projects. Redford quipped: "That may be why he's in trouble. I don't want to say it speaks of the man. All I can tell you is that view is a very narrow one that doesn't speak to the broad category of film makers and artists".
Out of the 200 films shown in Utah, only 22 have been selected for the London festival, with a range of shorts, documentaries, music and feature films chosen to represent the more playful and experimental side of Sundance. John Cooper, Director of Sundance film festival, acknowledged their conscious decision to bring distinctly American films to the UK festival and "out of our own borders."This exploration of Americanness includes Eugene Jarecki's feature documentary The House I live In, an uncompromising look at the psychopathy of the US penal system's treatment of drug offenses. Over the last 40 years, the War on Drugs has resulted in more than 45 million arrests and made the US prison population the largest of any country in the world. Jarecki looks at why the system doesn't work and why drugs – more readily available than ever before – have destroyed communities and divided America in a series of interviews with reformed drug-users, dealers, family members and David Simon creator of The Wire.
Festival Director John Cooper's favourite, Queen of Versailles has been a surprising success. Director Lauren Greenfield began the project as an expose of gaudy excess, following an American billionaire couple build a mammoth mansion – 90,000 sq ft with three swimming pools, 10 kitchens, 30 bathrooms and a bowling alley – inspired by the Palace of Versailles.
"Technology has gone a little too far, too fast… things have gone too far, at some great cost"
But their wealth – built on the foundations of that quintessentially American economy the Timeshare – took a downward plummet with the onset of the recession in 2008. Greenfield's project morphed from a lurid exposé on wealth to a sensitive contemporary critique of the American Dream.
Another hit is feature documentary film Chasing Ice, which tells of nature photographer James Balog's attempt to record and capture global warming in his mission, the Extreme Ice Survey. The film is powerful and moving without being overly didactic or moralising. This is credit to director Jeff Orlowski's decision to focus on the astounding beauty of Balog's photography, which compresses the history of ice into magnificent, and haunting images, exposing the true fragility of the landscape.
One thing you won't see at Sundance is a flurry of high-budget, tech-heavy films. Redford was firm in his stance, stating: "It's not for me to predict it necessarily, but I think technology has gone a little too far, too fast…" Redford went on to say "I'm not a particular fan of 3D – it will find its way in, or out. My feeling is right now, that probably things have gone too far, at some great cost." At Sundance, that cost is kept to a minimum.
For a full programme of London Sundance Film and Music Festival events, click here. Sundance runs from 26 – 29 April
Words Betty Wood & Emma Spedding