Nikita Dmitriev, assistant curator of the Musée d'Art Moderne in Paris, examines the Russian director and screenwriter breaking the rules of conventional filmmaking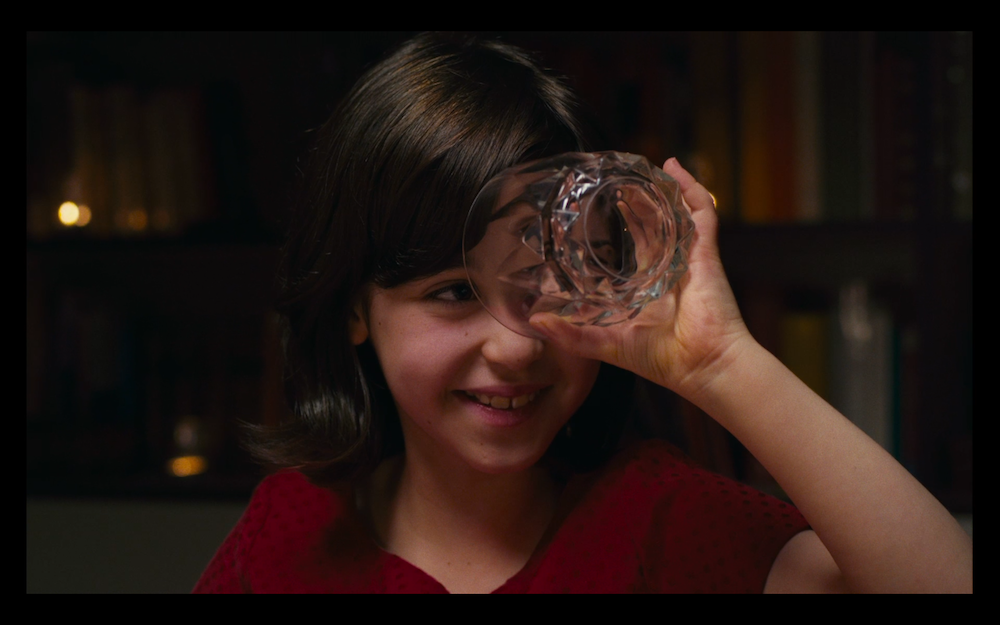 Born into a family of prominent Russian filmmakers, the 28 year old director and screenwriter Nathalia Konchalovsky started cinema career abroad, where her surname didn't give any particular privilege to its bearer. Having spent time at the bureau of the Stockholm International Film Festival, for the last 8 years Konchalovsky has lived in France, and positioned herself primarily as a chronicler of its contemporary urban life. 
Her 2014 short film Brésil is a quintessentially Parisian, sarcastic tale of lie and love's transience. Dressed up like a navy officer for a carnival occasion, its main character is smoking a cigarette on the bank of the St. Martin channel. He accidentally encounters his ex-girlfriend, who believes he's become an actual cruiser captain – his intention during their time together. With a mix of embarrassment and excitement, the girl asks questions about his career. The guy, himself not without confusion, starts talking about his endeavors in the oceans between Latin America and Australia. The girl gives him a sheet of paper with her new phone number, begging the guy to call her the day after. He promises to do so, and the girl, full of expectations, runs away. A few moments later, drunken colleagues, one of which has a giant, bloody red clown nose, rush out of the party boat nearby, and from their brief dialogue we learn that all of them are simple office clerks. The false captain remains alone, and, having thrown the phone number on the pavement, leaves the stage.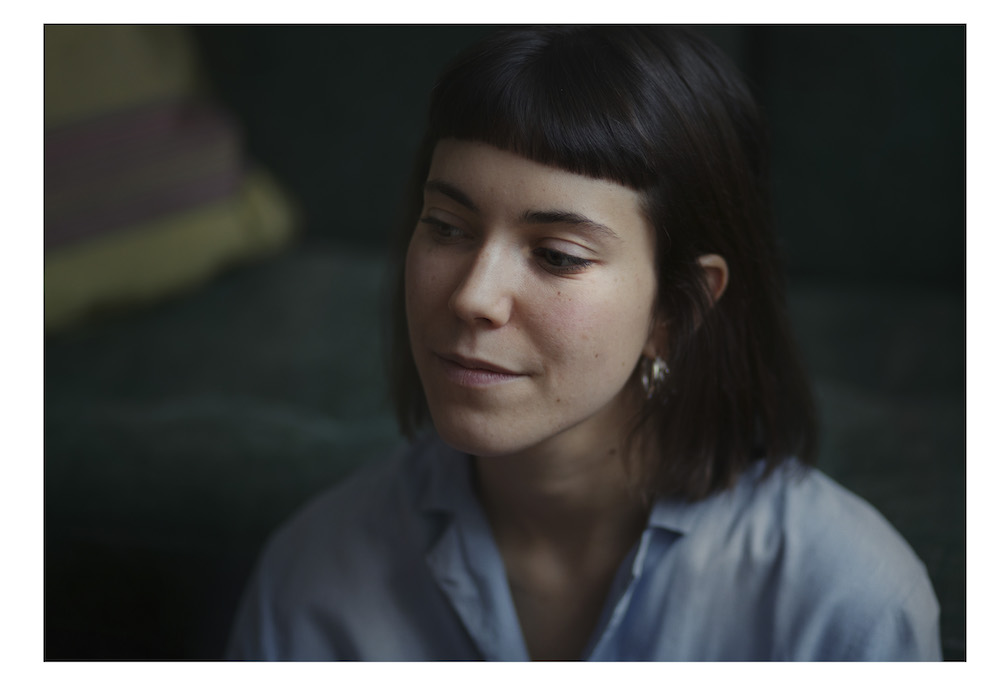 Dinner, from 2017, is a comedy depicting a French family gathering, seen through the eyes of a little girl. Among its main characters is a granddad growing tired of the senseless table talk and secretly drinking strong alcohol from a tiny flask, as well as an eccentric, overweight lady incessantly laughing and showing off her bare foot covered with callosities from wearing her brand new shoes. Towards the end of the dinner, the overlapping vivacious dialogues about hotel prices, dresses and forthcoming birthdays have transformed in the imagination of its youngest participant – falling asleep but still waiting for desert – into a a wild opérette where the grown-ups become circus animals, and their speech turns into a sequence of incomprehensible futuristic syllables. 
Spring (2018), Konchalovsky's last and longest film to date, is a story of Marina, a Russian woman in her late 50s from a small provincial town arriving to her daughter's apartment in St. Petersburg on her birthday. Preparing a big home party with her pals, the daughter is clearly unhappy to receive Marina. In the evening, wandering from one room to another and staring at young hipsters touching each other and doing drugs, Marina accidentally engages in conversation with one of them and leaves the celebration in his company. They talk and drink whiskey on the deserted nocturnal streets. At a random karaoke bar, slightly drunk Marina with her high mannered voice sings a melancholic song from the 1980s. The guy defends her from a rude bartender and shortly after the heroes give each other a French kiss on a rooftop… At this moment, somebody calls the guy inviting him to another party and he leaves Marina alone. The woman returns to the apartment, where her lonely daughter is sitting amidst of the birthday party leftovers, gives her a hug, and both of them fall asleep.
Angel of Revenge (2018) and On the Way (2015) demonstrate a different approach. The first is a Kusturica-esque dark comedy showcasing a deceived mistress who comes, a wheel gun behind the belt, to a wrong funeral, which starts from a close-up of her breasts' tan lines. The second is a nearly fetishist suspense movie in the spirit of Tinto Brass and Bertolucci about a young couple caressing each other in bed and desperately trying to wake up, with a particular focus on the woman's feet and tights…
Konchalovsky's main screenwriting method is the hacking of banal film plots: instead of a much expected love affair between an elderly woman and a young man, the latter just calls an Uber, instead of an erotic scene of a half-naked couple in bed, they just fall asleep, instead of a reconciliation between former lovers on the bank of the St. Martin channel, one of them just throws the phone number away. By twisting these archetypal plots from within, Konchalovsky takes the audince by surprise and, while refreshing its perception of cinema strangled by the clichés, shows up real life liberated from any kind of theatrical framework – life as it is – where so often nothing happens and nothing leads to nothing. This hyper-realism, in the end, makes her films appear quite surreal.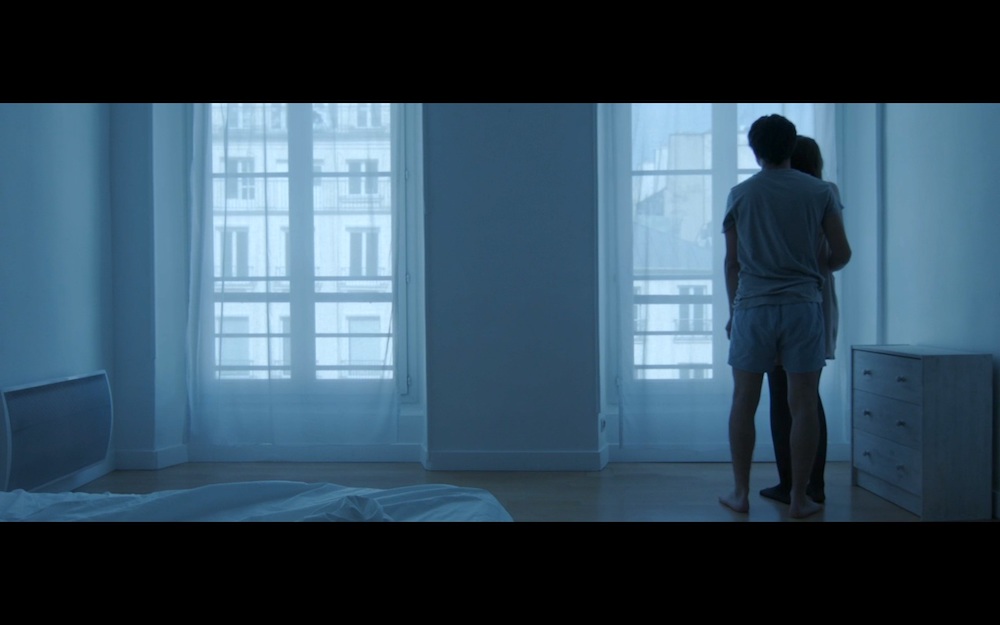 Genre diapason of Konchalovsky's movies, already mentioned by the Reykjavík, St. Louis, Bogotá and El Gouna film festivals, spreads from children's comedy to experimental suspense. The set of her historic references, including among others the New Wave, Perestroika movies and Woody Allen, is equally large. Although, Konchalovsky's artistic individuality doesn't sink into this massive cultural package. Love for children, romanticism and warm irony are intermingled in her films with spicy humor, a taste for farce and subtle eroticism. Defenselessness of women before men, attractive through being repulsive, and their treacherous nature, as well as sexual tension between people of different ages also count among her major intuitions. But most of all, the merciless and tender Nathalia Konchalovsky makes us savor the awkwardness and ambiguity: a girl, bumping into her ex-boyfriend, a daughter forced to deal with her mother while preparing a party, a young man, both amazed and embarrassed with his new drinking mate and potential lover singing a karaoke song.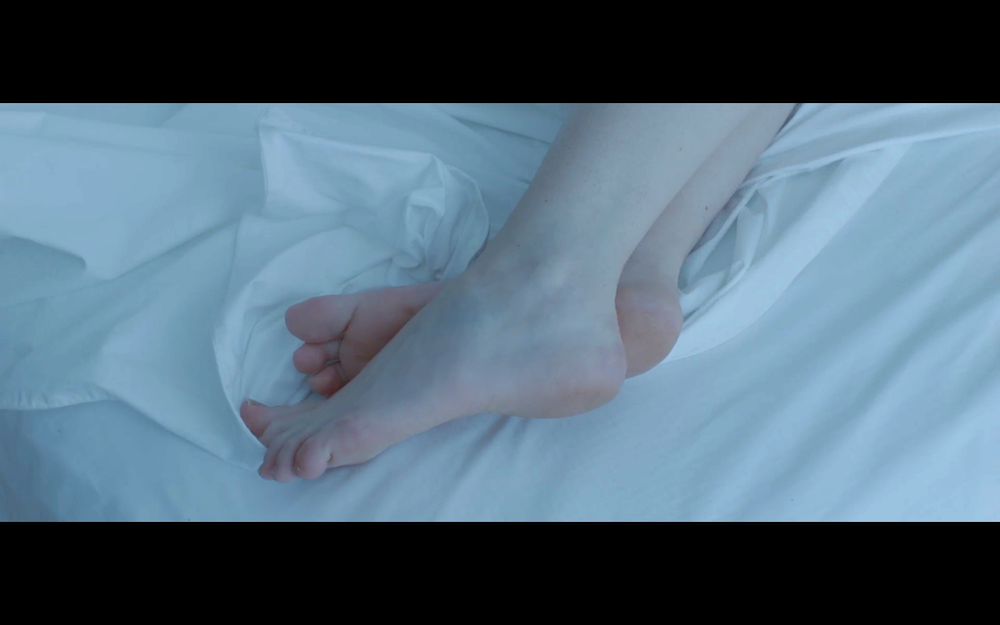 Tired of predictability of the Parisian life, Konchalovsky has recently returned to Moscow, and is currently preparing her first feature film. "It will be a comedy-drama with three intertwined storylines", she explains, "among its main characters, a female CEO secretly writing vulgar pornographic novels about herself as a lady-in-waiting of Catherine the Great's imperial court, and her daughter, a young university graduate, who falls in love with a high school student, pretending to be an arctic scientist". A "Moscow Decameron" one might say.
Working between France and Russia, Konchalovsky is both fully immersed into and an "other" to each country's culture. Together with her primordial perspicacity, it makes her capable of noticing things a person who belongs to only one may miss entirely.