Anna Smith talks to the issue 26 cover star and actor about working with his idols, the changing shape of masculinity and how he's not taking anything for granted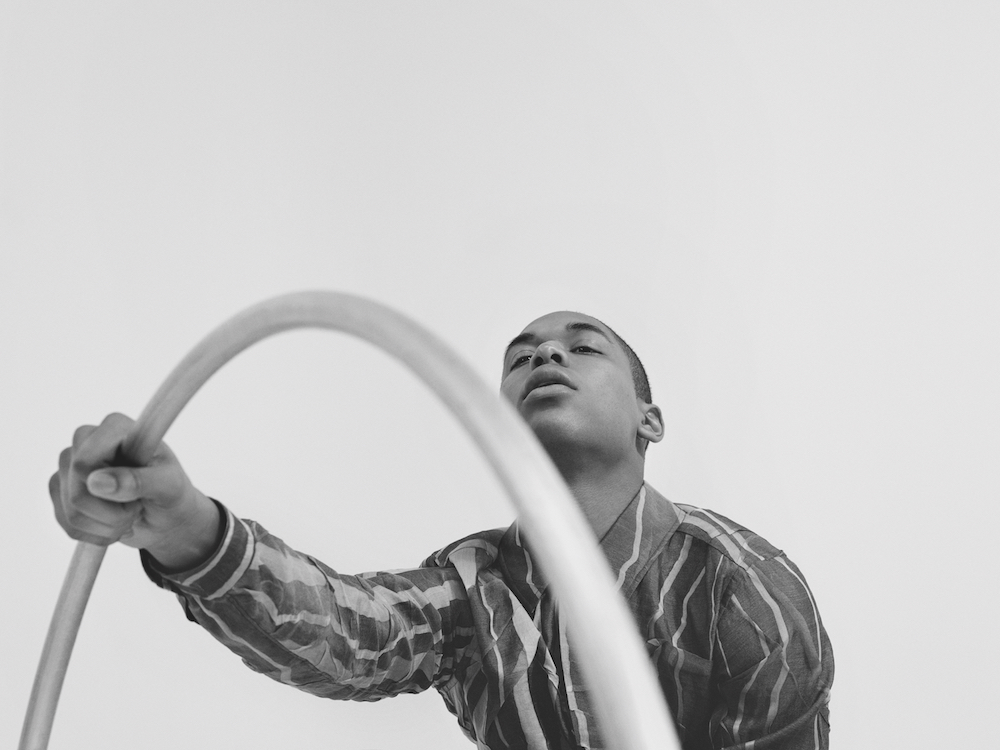 "I'm a mess!" is not how you expect a film star to answer the polite opener, "How are you?" But Kelvin Harrison Jr is not your average film star. In contrast to media-trained Hollywood types, the 25-year-old actor is leading a new generation of open, honest performers who are ready and willing to share about everything, from mental health to toxic masculinity. He's driving in LA when we speak on the phone – hands free, of course – and has yet to feel at home in Tinseltown, where he's just moved from New York. "I'm moving right now and I'm starting a new job," he sighs cheerfully. "You know, one day… one day at a time."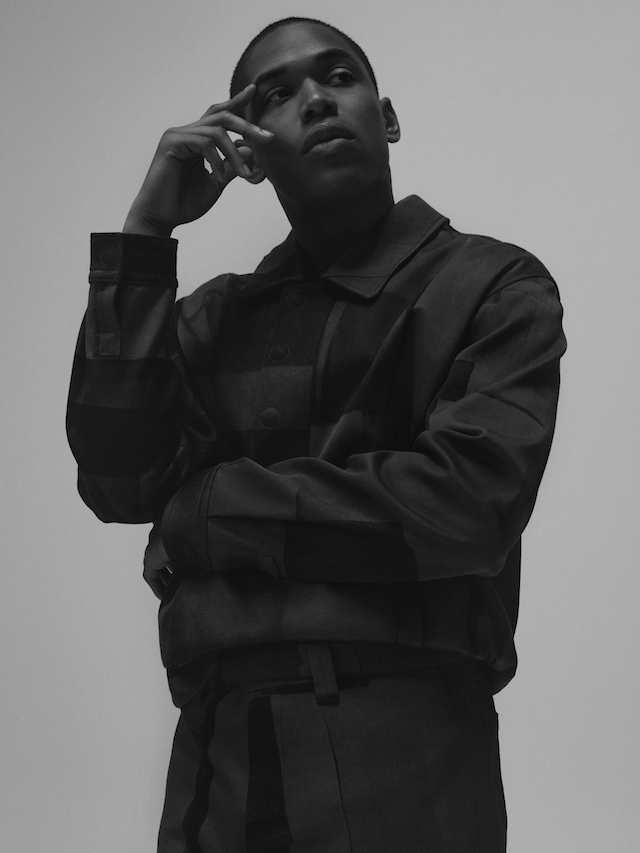 It has all happened rather suddenly for the boy from New Orleans. After small roles in 12 Years a Slave, The Birth of a Nation and Mudbound, he caught casting directors' attention in the gripping horror It Comes At Night (2017). "I did four movies back to back during that time; I did JT LeRoy and then straight into Monsters and Men, then I started to prep for Luce, then I did The Wolf Hour…" Harrison starred alongside Naomi Watts in the latter two films, spending a lot of time with her and Luce co-star Tim Roth. The pair play the adoptive parents of his A-grade student Luce, a former child soldier who develops a conflict with a teacher (Octavia Spencer). It's a mesmerising psychological thriller that hinges on Harrison's enigmatic central performance, his broad smile hiding all manner of mysteries. How did he prepare for that character? "I watched interviews with Barack Obama and Will Smith," he says, upbeat: "And the director, Julius Onah, made me come in every week and do a speech for him. I did a lot of research on child soldiers and finding the therapy that I might have undergone at seven years old. I thought that was incredibly necessary to get into the mindset. I started track training; I also did basketball lessons. It was very tedious."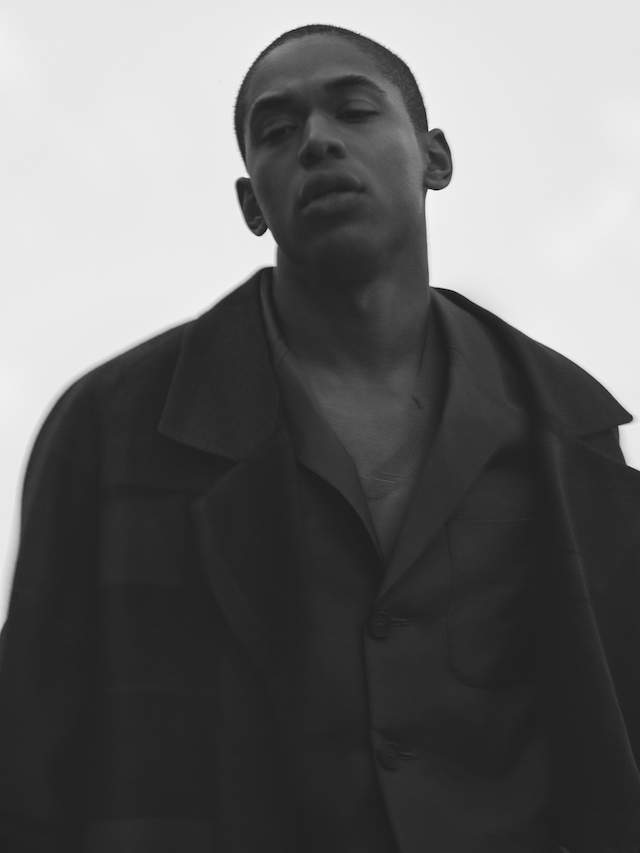 Harrison uses the word "tedious" several times, but you never get the sense that he's complaining, just stating a fact. This is a determined young man who was brought up with a very strong work ethic, just like Luce, as well as his character Tyler in the film Waves. A young athlete who crumbles amid pressure exerted by his well-meaning father (Sterling K Brown), Tyler, elicits another astonishing, intense performance from the actor, who related to his "fear of disappointment, and not realising your full potential".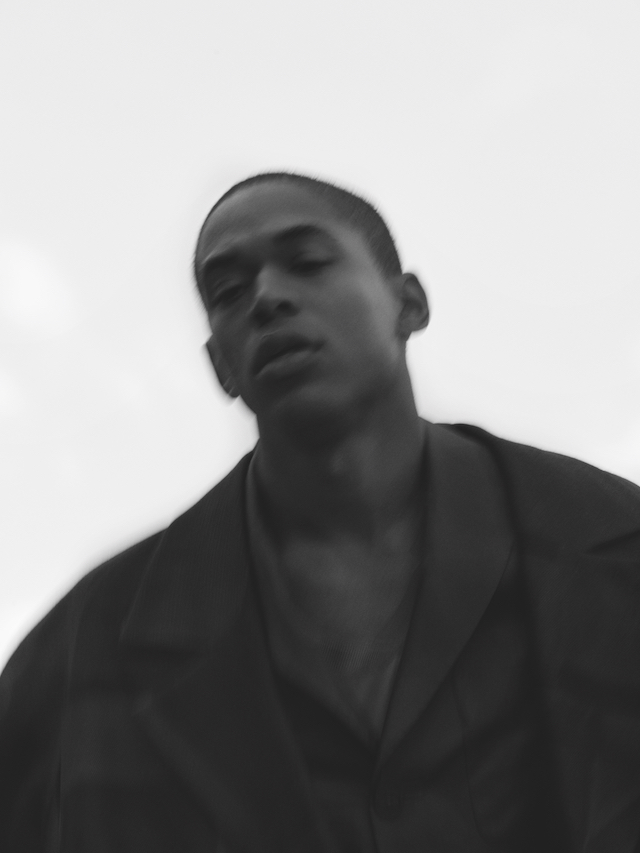 During our conversation, Kelvin Harrison Senior comes up a lot. A musician married to another musician, he expected his son to follow suit, but it wasn't to be. "My parents were classically trained jazz musicians, it was a different world. When I dropped out of school to do a TV show in Puerto Rico (StartUp), it was a big moment for me, because my dad was like: 'What are you doing, dude?!' And I was like, 'I don't know; I don't really like the class, and my teacher's annoying. I would rather be in Puerto Rico, pretending to be a Haitian gangster.'"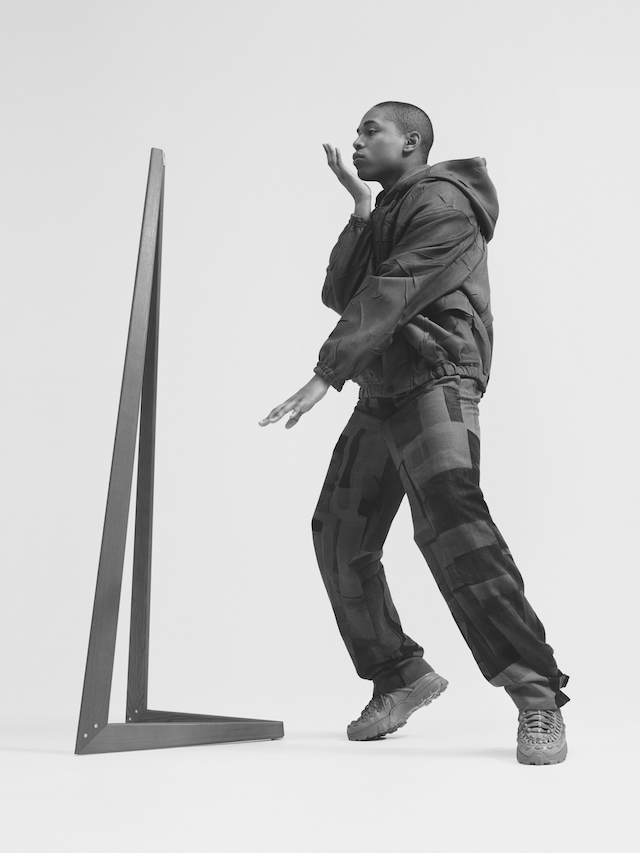 Whatever his motivation, it seems to have paid off. "Yesterday my dad said, 'I just watched Luce twice today.' He loves the movie. He's the one that introduced me to the book 12 Years a Slave and gave me so many books about young boys coming of age, and about time and patience. He's a very patient man, even though at moments he's very impatient. He loves these conversations about class and race. I think it's really giving him an opportunity to understand me better."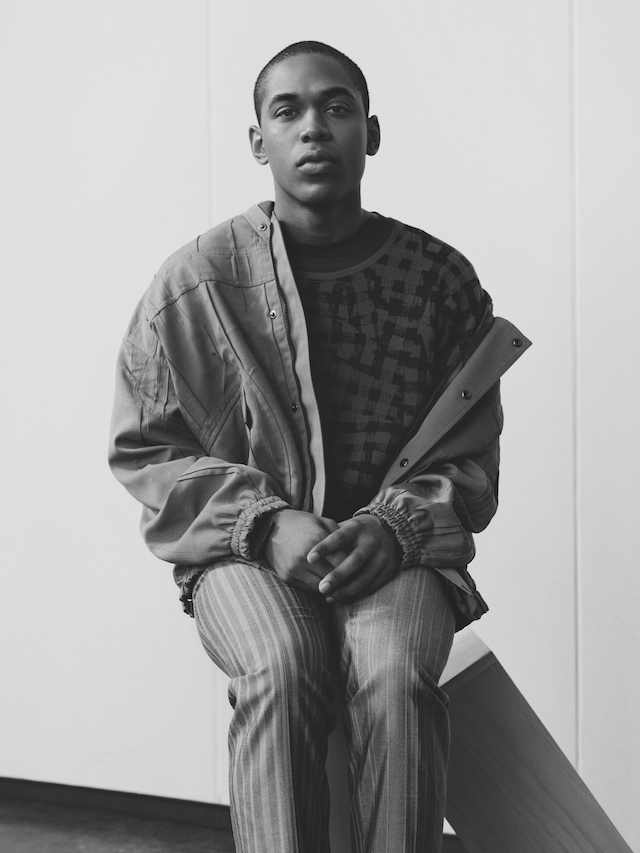 If several of Junior's film choices focus on toxic masculinity, that's probably no coincidence. "I don't know where it started, but there's pressure on young men to be a certain way. And I also think that I've seen a difference in young men that got a different love and affection from their fathers. If, from a very young age, he's hugging you and giving you kisses… The friends that I know that have had those experiences tend to be less insecure and less fragile about their masculinity. My dad didn't know any better. But, you know, I don't judge the man who has a little bit of toxic masculinity. I have the power as a young person to talk to my dad and empower him and encourage him to embrace me. And, ultimately, I'm hurting myself if I continue to beat myself down with these expectations."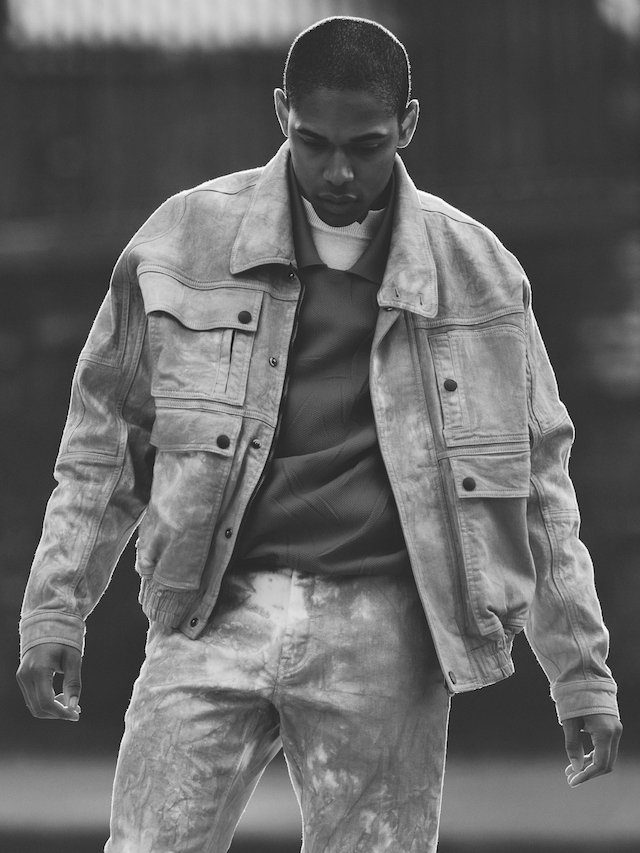 This is clearly a young man who has benefited from self-reflection. "There's so many things that young people are dealing with," he says, referring to social media, among other things. "Professionals are good to have. Last summer, I lost my cousin to mental health issues: he took his life. That was really tough for me." The actor is also ready to talk about being vulnerable in platonic friendships. "When I love you, I love you. And if the friendship falls apart, that takes a toll on me. So I'm a little more conscious of who I'm letting into my space right now." Harrison is currently single, but when he has a romantic partner, "I hope that she's my best friend. I treat it the same way (as friendships); there's just a few other little things happening, you know!"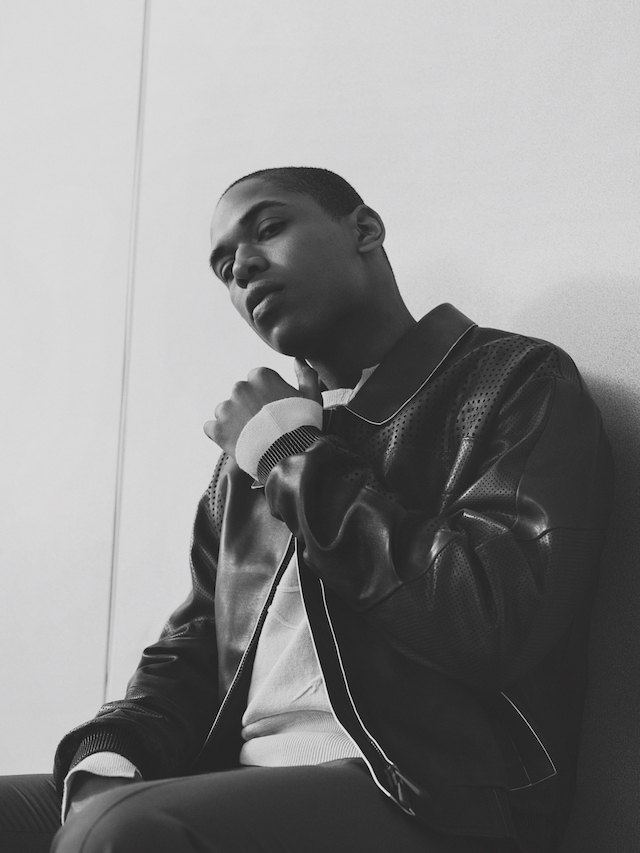 When he was shortlisted for the EE Rising Star Award, Harrison became one of the very few actors of colour nominated for a BAFTA this year. How does he feel about the awards' diversity controversy? "I mean, I hear about it a lot – because I'm a black kid, you know! I get what the argument is, but also to participate in it wholeheartedly is dishonest for me right now. At this point in my career, I just want to tell good stories about different people, and if I get recognition, wonderful. Hopefully it doesn't stop me from not working if I don't." That doesn't seem likely, I suggest. He agrees. "Right now, that's why I'm not as concerned… If that changes, I might be on the forefront of: 'We need more black people in awards season!'"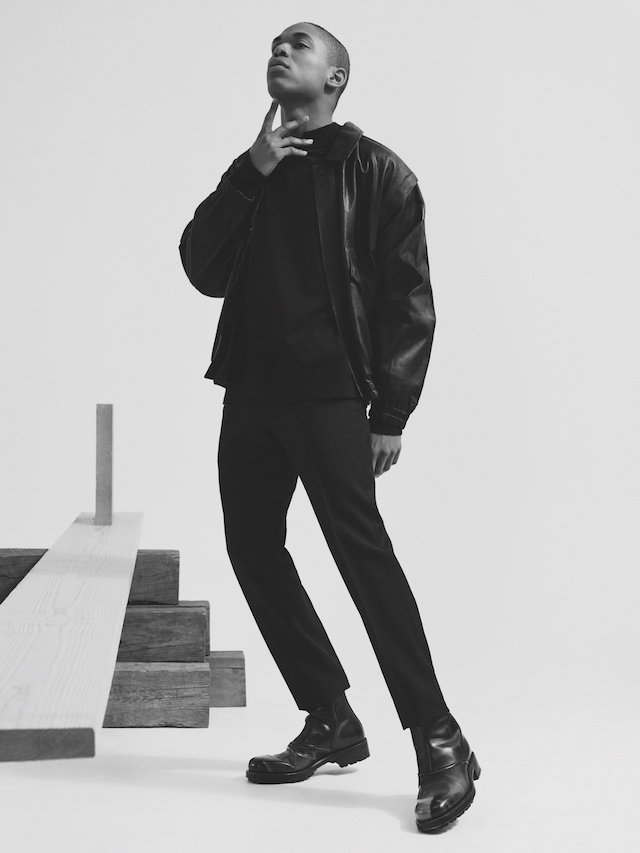 It's not all serious in Harrison's world, and to prove it he is currently working on Nisha Ganatra's musical comedy-drama The High Note, starring Dakota Johnson and Tracee Ellis Ross, daughter of Diana. "I had to lighten things up. I was like: I want to know what love feels like, have a good time, sing some songs. It's a female-led movie that exposes what the music industry feels like in Hollywood, and also what it feels like to be a woman in that space." He's also starring in Aaron Sorkin's The Trial of the Chicago 7. "It was iconic, you know: We're doing this incredible story and Mark Rylance is there and Eddie Redmayne and Sacha Baron Cohen, and the list goes on… Being the youngest person in that ensemble was like a masterclass and a gift. Something I would never take for granted, ever."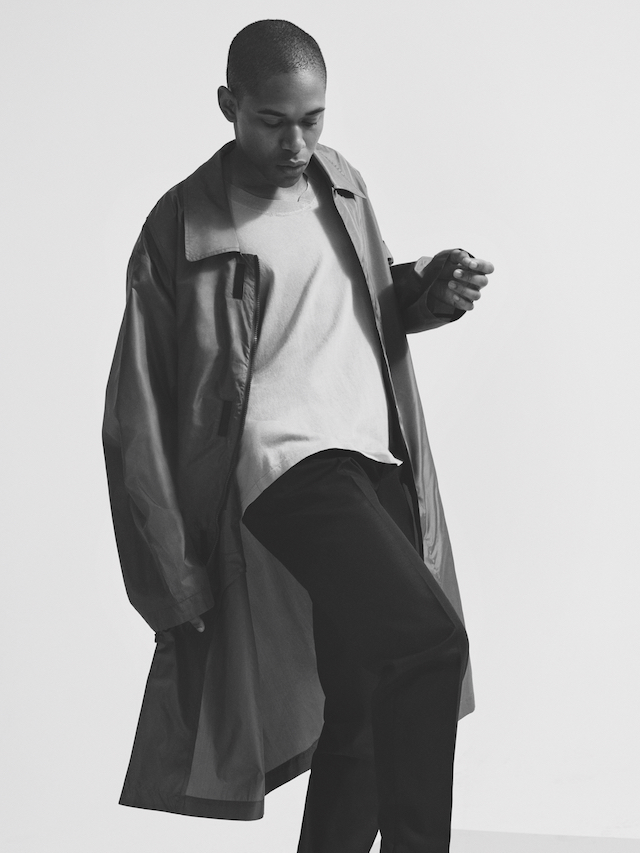 His next project is under wraps, but he will reveal that it involves a "crazy diet". He also hopes to work with his idol, 12 Years a Slave actor Chiwetel Ejiofor, again soon. "I always felt like I look like him a little bit: little bug eyes, and he's got a classic man energy; kind of awkward and he's such a master of subtlety. I love subtlety in film-making." There: he's summed it up. Classic man energy, kind of awkward, a master of subtlety. It looks like Kelvin Harrison Jr is well on the way to achieving his dream – and on his own terms.
Produced in collaboration with Ermenegildo Zegna to foster the dialogue of its What Makes A Man campaign, a new platform for discussion on the meaning of modern masculinity.
Photography Georgie Wood
Styling Rose Forde
Set design Jesse Kaufmann at Frank Reps
Photography assistants Dylan Long and Scott Barraza
Styling assistant Amber Rose Smith
Grooming Melissa DeZarate at The Wall Group with La Prairie
Production The Production Factory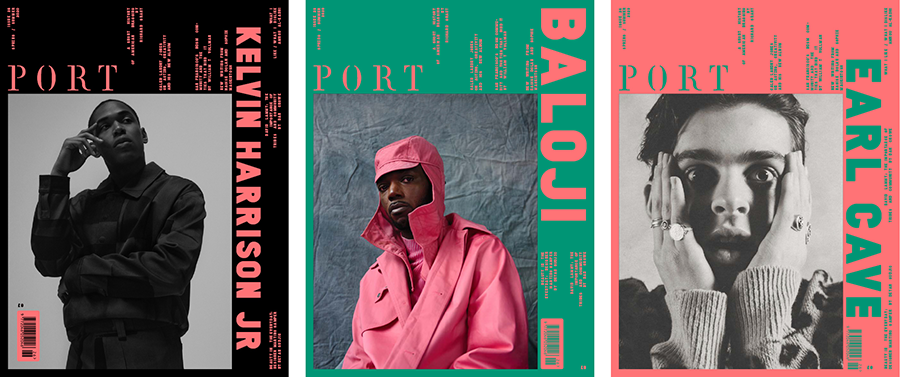 This article is taken from issue 26. To buy the issue or subscribe, click here