The legendary documentarian on his latest film, capturing outsider genius, and the importance of living life without limits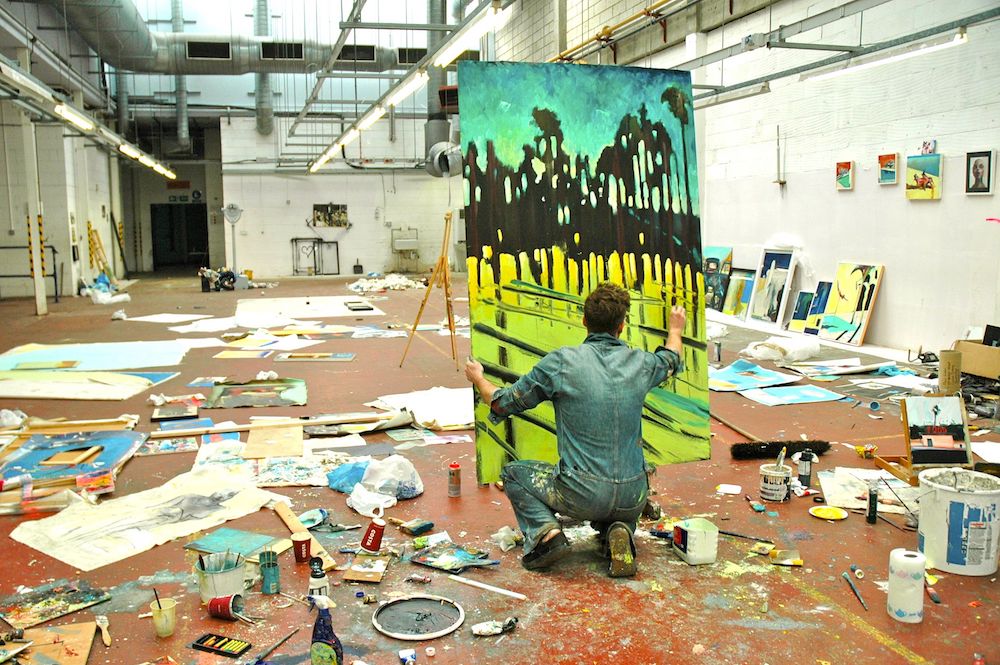 Jack Bond is a filmmaker with a career trajectory that runs parallel to the history of modern filmmaking. His work spans the critically acclaimed WW2 documentary Pity of War, classic South Bank Show documentaries on the likes of Roald Dahl and Werner Herzog, and award-winning feature collaborations with his long-term creative partner Jane Arden, such as Separation and the beguiling sci-fi Anti-Clock. 
Bond's latest offering, An Artist's Eyes, provides an insight into the working life of east London painter Chris Moon. The beauty of the film lies in Bond's simplicity of purpose as a documentarian – it is a very pure and non-judgmental snapshot of Moon's life as he drifts from a temporary studio in Essex, to digs in New York and the Spanish desert, armed only with his sketchbook. Opening with an uncompromising ten-minute section in which we witness Moon stare into, then subsequently attack, a blank canvas, Bond leaves us in no doubt from the outset to the staggering depth of the talent that the working class down-to earth persona we are then introduced to belies.
But to say An Artist's Eyes is simply a film about Chris Moon would be to do it a disservice. The film is effectively as much about Bond himself, in that it is a romantic paean to a certain rock'n'roll archetype that feels all too lacking in modern society, something he clearly feels is encapsulated by Moon. The relationship between the director and his subject is further explored in Moon's current exhibition at Herrick Gallery Jack'n'Me, which trains the artist's eye back upon the director.
In this exclusive interview for Port, Bond talks about what inspired him to capture Chris Moon on celluloid (the first artist he has shot since his classic Dali In New York), and tells us why taking a risk in life might just help you achieve your goals.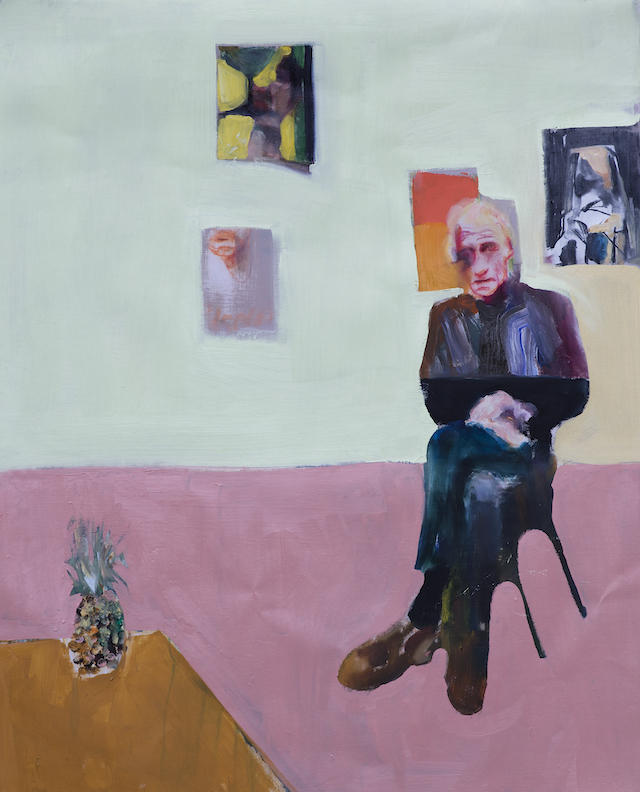 What made you want to shoot a film on the artist Chris Moon?
What attracted me was that he lives right on the edge. He lives through events and conditions that would kill most people, and I love that fearlessness. I admire that hugely. There is a lot of behavioural stuff with him, like his extreme panic attacks, but what is in him is really sturdy – and he's a marvellous obsessional painter. The more we shot him, the fonder we became of him and his wonderful eccentricity he has – its just so real in him, it's almost tactile. I showed the film to Charlotte Rampling – she watched it three times, and said, "This man is so cool. I think he's about the coolest thing I've ever seen, but he doesn't do anything, he is just being." That is really it. Chris is just very alert and very alive. He's an extraordinarily talented guy. I think you see that in the opening scene. To watch him paint is just mesmerising.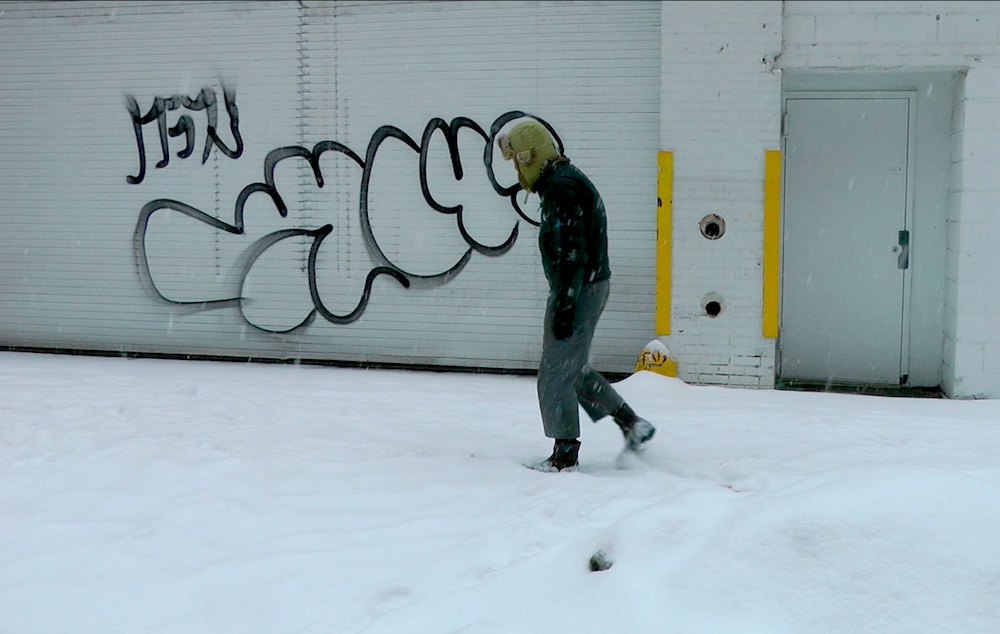 What was it like to make a film with Salvador Dali back in the day?
Liam West told me the reason he asked me to make a film about Moon, was because I was the only person ever allowed to make a film with Salvador Dali.  But, of course, being around Dali was very different – to be around him, was like being around a stick of dynamite that could go off any minute, and did. I had just made Pity of War, based on the poetry of Wilfred Owen, when I set out to try and nail Dali as a subject. Despite that film's success, everyone told me it was an utter waste of time to try and him. But, I persisted.
I found his manager, Captain Peter Moore, who was ex-MI5, and because of my sheer bloody-mindedness, he eventually capitulated and said, "You can come and have tea with Dali, but that is it – there will be no film." So, I met Dali in Paris and I had prepped a speech in my head about how much I knew about Surrealism and matters of the unconscious, and how in the light of that he would will let me make a film with him. But, Dali came in and was, of course, a truly terrifying figure. He looked at me, and said, "If we were to have made a film together, which we never will, what would have been your intention?" Nothing came out of my mouth. Nothing. Then, suddenly, something in me exploded, and I don't know where the words came from, but I said him: "My intention?! My intention was to take a metaphorical drill, bore a hole in the side of your head, and destroy you and your unconscious for all time!" I don't know what it meant, or where it came from, but Dali stared into the distance, and, after three long minutes of silence, he looked at me and said, "We will make a film together, not here, but in America…" And, of course, it happened.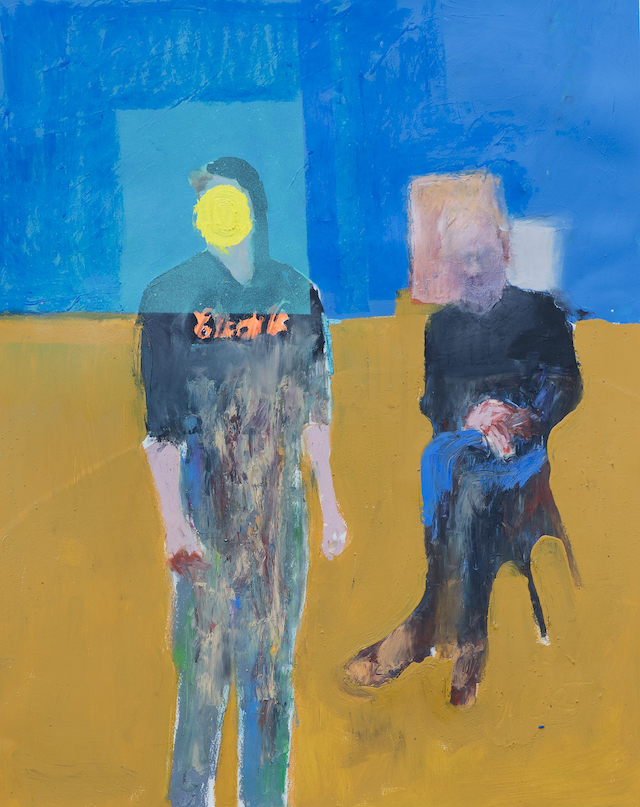 Why do you think you are so attracted to outsiders? What would you say was a defining moment in your life when you decided to go your own way?
I think it's because I have always had the same desire to grab life. When I was a child, my father was away at war, and I remember always having a feeling that I didn't really want him to come home. When he returned, I felt invaded. My father was left wing, but had very anti-Semitic views, and I couldn't stand it. At 14, I said to my mother, "Mother, I have to leave…"
I told her I had it all planned, and that all I needed was a machine for freedom – a motorcycle. I had prepped the man at the motorcycle shop, so that when my mother came to the shop, it was his job to tell her that, yes, it was a very big bike, but not really powerful at all. Once I had the bike, I left. I had a black leather biker jacket; white scarf… all very chic, and I rode myself to the pub in Richmond. I had no real idea beyond that point what I would do.
What happened, what was your plan?
I had no plan. I walked into the pub, and I saw the barmaid – a woman who was just the most beautiful thing I had ever seen. I walked up to the bar, all peacock like, and she asked me how old I was, I said "Old enough for you…" She looked at me, and just said "We'll have to see about that…" I drank three pints of bitter, which was a lot for a kid, and I watched the lights dancing on the Thames, for what seemed like an eternity. Then she came to me in my reverie, and said: "The bar is closed, where are we going?" I asked her where she wanted to go, and she said, "We can go to mine, I have a little flat above a bookshop." We rode to her flat, and I never went home again.  I lived with her. It was a wonderful experience that changed my life, but also damaged me. Because, when I left school, I went into the army for two years, and upon my return I ran straight to find her – she had gone. I felt torn apart. I never saw her again, ever, and I knew something had changed in me at that point forever.  
An Artist's Eyes is in selected cinemas now