Kat Phan talks to cult film director Todd Solondz about his latest bittersweet comedy, starring Jordan Gelber and Selma Blair
as dysfunctional thirtysomethings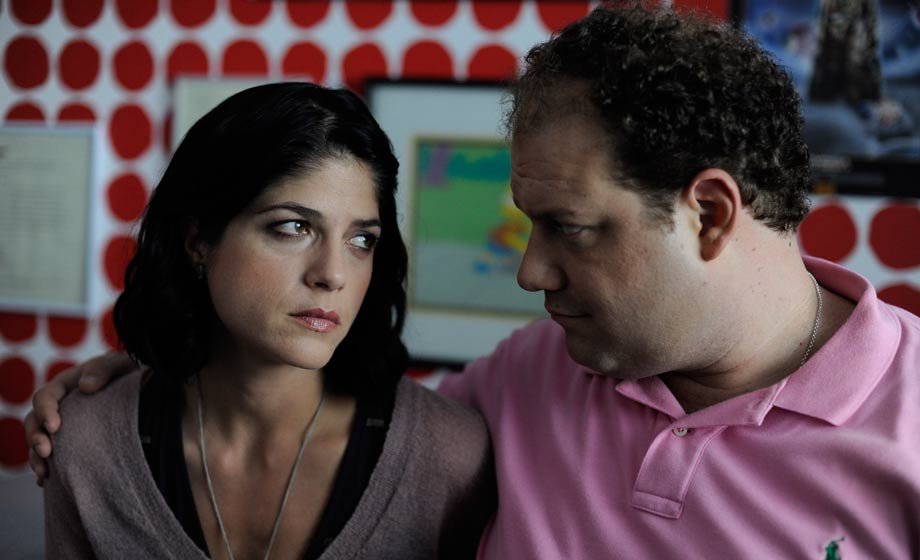 "Lighthearted" is one word unlikely to ever be used to describe a Todd Solondz film. The acclaimed writer/director has built a career based on his interpretations of misery, which he launched in 1995 with dark comedy Welcome to the Dollhouse about an awkward pre-teen. Despite being a relatively low budget, independently produced movie, it proved to be a hit with critics and Solondz went on to win the Grand Jury Prize for best dramatic feature at the Sundance Film Festival in 1996.
Yet it was Happiness – a film about an intricate web of individuals whose desire for contentment is derived from sources viewed as dark or evil – that really brought Solondz's work to the attention of a broader audience and gained him a cult following. With paedophile and rapist protagonists, the film makes for an uncomfortable viewing, however, despite the sinister subject matter, Solondz artfully manages to bring a certain softness to his characters, somehow blurring the line between misanthropy and humanism. As a consequence, over the course of the film, you find yourself experiencing a growing sympathy for some of his most beastly creations – perhaps the most uncomfortable part of the viewing of all.
In his most recent release Dark Horse, Solondz returns to the screen with his signature style of combining lacerating humour with an unexpected tenderness, presenting a poignant portrait of a rotund man in his mid-30s, Abe (Jordan Gelber), who clings to his youth, as evidenced by the action hero figures that adorn his bedroom in a house where he still lives with his parents. Abe suffers from acrippling lack of self-confidence where his ideology of success gradually destroys him. At a wedding, he meets the heavily medicated and depressed Miranda (Selma Blair) – also in her mid-30s and living with her parents – who he decides is the girl of his dreams. In an attempt to move out of his comfort circle and make something of his life, he asks her to marry him, but of course, in the world of Solondz, there's never a happy ending.
The film is a devastating depiction of loneliness, longing, unrealised dreams and being confronted by what society typically defines as life's failure, served with sprinklings of jest. Similar to his previous work, Solondz executes his scripted and cinematic mastery with a razor-like sharpness, creating multi-layered characters who are fantastical yet believable.
"What interests me is exploring and testing the limits of our sympathy"
During a recent visit to London, Port met up with the controversial writer/director to talk about the thought process behind the development of his complex characters, being burdened by the making of previous film projects, and how he has learnt to deal with critics over the years.
Kat Phan: Your films tend to feature dark characters. Where does this fascination with such people come from?
Todd Solondz: What interests me is exploring and testing the limits of our sympathy. The main character, Abe, is very abrasive and off-putting; someone you wouldn't necessarily want to have lunch with yet as much as you might want to dismiss him, you recognise that he has a deep vulnerability. He has an inner life, he has a pulse, he has a heart and it's bleeding…
To learn and care for such a character is an achievement. As much as there may be a certain amount of comedy related to his adolescent behaviour, it is what's moving about him and that made me want to make the film.
Kat: In Dark Horse, you've taken a depressing situation and presented it in quite a humorous way. How do you manage to achieve this balance without making the script seem contrived?
Todd: The comedy and the pathos are intertwined and inform each other. This idea is not so different from the paedophile character, Bill Maplewood, in Happiness.
Here is someone you don't want in your life yet I want to explore the extent to which we can recognise that humanity exists despite the outward behaviour. But this comedy and pathos issue, what's funny, what's sad,
is integral to the experience of these films. They are sad comedies — that's how I describe them — and maybe this is the saddest of them all.
Kat: Abe is one of the most tragic characters that I have come across onscreen in a long time yet rather uncomfortably, I found myself identifying with him — certainly the aspect of not wanting to grow up. What inspired Abe?
Todd: He is someone who clings to his youth and has trouble excepting the irretrievability of youth and its hope and dreams. I make reference to American Idol throughout the film and that's why the soundtrack is suffused with very adolescent pop. The more cheerful the music gets as you progress through the film, the sadder and more poignant the experience becomes as a counterpoint. It underscores his inner life. This issue of the passage of time and being trapped for him is a kind of death in life in reality. He finds, in terrible way, a kind of life in death… it's hard not to be able to connect with this, or at least the idea, of that passage we all experience.
"I don't expect any movie to change the world but it's a place where one can go to be provoked and stimulated"
Kat: What do you imagine your audience will be thinking when the credits are rolling at the end of the film?
Todd: I don't expect any movie to change the world but it's a place where one can go to be provoked and stimulated, to experience the world in a different way that makes life seem fresh; that makes you feel a little more alive. I think with every movie that I've responded to the take-home message for me is not specific to the film but it's that you're not alone… That you're someone who says something that I haven't quite articulated that I recognise as a truth about being alive.Kat: Some critics have said that Dark Horse is more conservative in comparison to your previous projects. What would your response be to this?
Todd: I wanted to make a point of not addressing controversial subjects or taboos with this movie. I've felt a little burdened by my previous projects and wanted to make a conscious effort to remove myself from this. I can't dictate people's responses. In the American Post one critic described it as "brilliantly cruel and acerbic"; another said it's the "gentlest, most endearing film" – so who's right? It's just a question of sensibility and expectation. I can't please everyone
all the time.
Kat: Your characters are often very multilayered, complex individuals, who interact with other equally multilayered, complex individuals. How clear in your head is each character before you sit down to write the script?
Todd: I just start writing the story and the characters come – I try to remain true to them and they may say things and do things that you don't really approve of or like but you have to respect the integrity of the character and try to stay true to that person. In a sense, you kind of become an actor; in any kind of dialogue you pretend to be this character. You pretend to be that character so it comes across as authentic rather than clever.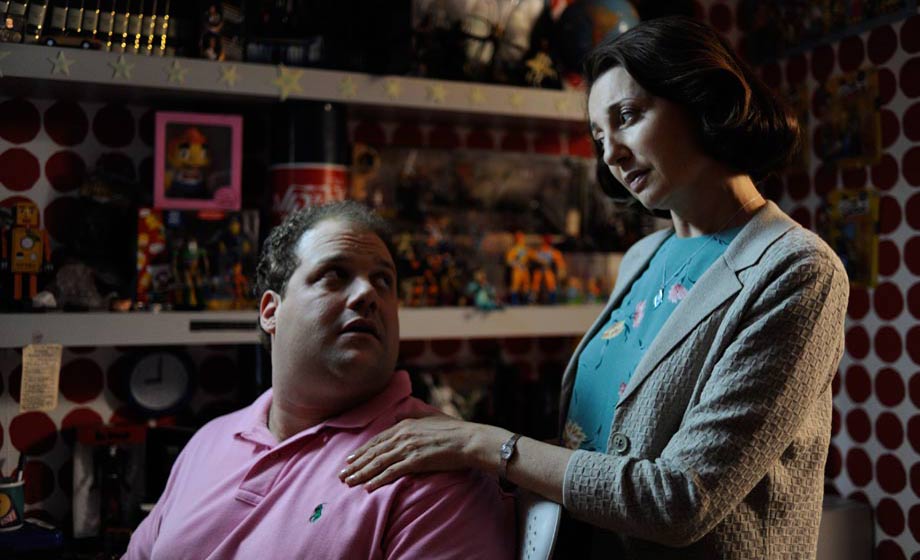 Kat: Your films have gained somewhat of a cult status. What do you think it is about your films that people find so appealing?
Todd: It's very gratifying that I've managed to touch a cord that resonates but these things are unpredictable. Every time I make a movie, it's like you're presenting it to The Little Prince – will he eat it, will he not? Is it too rich, is it not? I don't know. I can only try to please myself first and hope that others will appreciate what I've created.Kat: To what extent does it bother you that some critics feel you have exploited provocative subjects for the sake of "making art"?
Todd: When people say nice things I'm happy; when they say mean things, I feel sad. I wish I weren't so spineless, I wish I didn't care. Not everybody is receptive of what I'm trying to do so I try not to read too much of what people say. I take my work seriously and I feel I can defend what I do but I'm notinterested in defending it. If you like a movie, you'll like it despite of all its flaws and if you don't like a movie, no matter how much brilliance there is, you will always see the flaws. I accept that. I wouldn't force anyone to sit through my movie. I walk out of movies all the time.
Dark Horse is showing at selected cinemas
nationwide now