The story behind Scorsese's documentary curtain call for The Band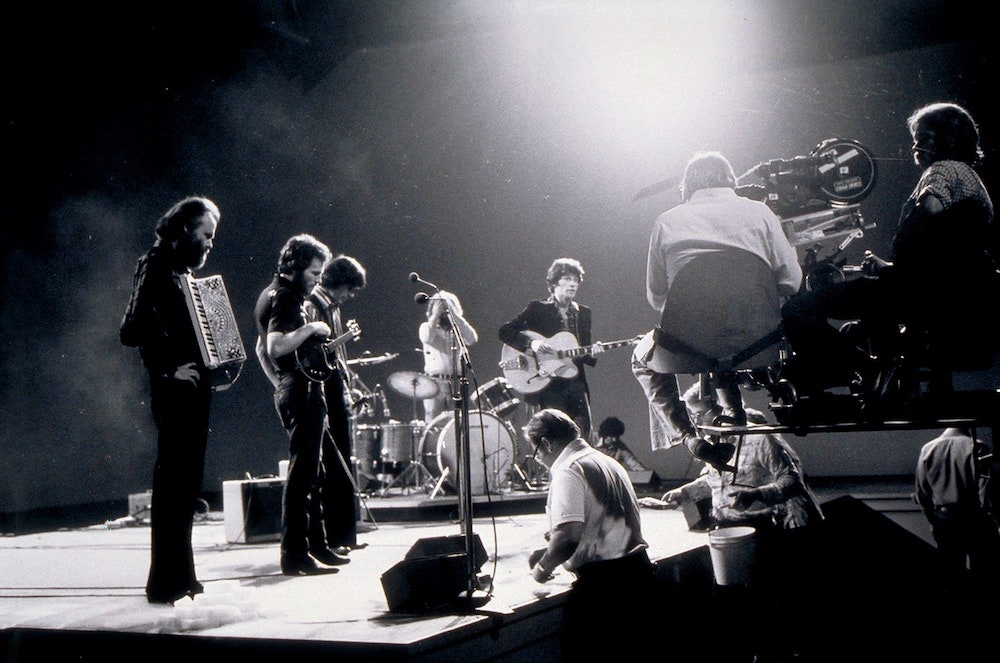 It is hard to imagine a modern equivalent of the talent onstage at certain points in The Last Waltz. It is hard even to imagine a modern equivalent to The Band themselves; a backing outfit with an identity and output of theirs is somewhat out of synch with today's musical world. The group of musicians stood together as the curtain fell on Thanksgiving Night 1976 are perhaps only rivalled by the best of closing slots at Woodstock or Glastonbury, but The Band's association with these people was much more intimate than any festival send-off.
Four parts Canadian and one part American, they initially met backing Rockabilly legend Ronnie Hawkins before backing an electric Bob Dylan after he decided that was the way forward for his sound. It was after splitting from Dylan in '68 with a sound of their own that Rick Danko, Garth Hudson, Richard Manuel, Robbie Robertson and Levon Helm became officially known as 'The Band'. Eight years later they would've ceased touring altogether, thoroughly jaded and amazed they made it through, but not without crossing paths with some of the greatest country, blues, soul, rock and pop artists of their generation – many of whom would join them onstage for their swan song.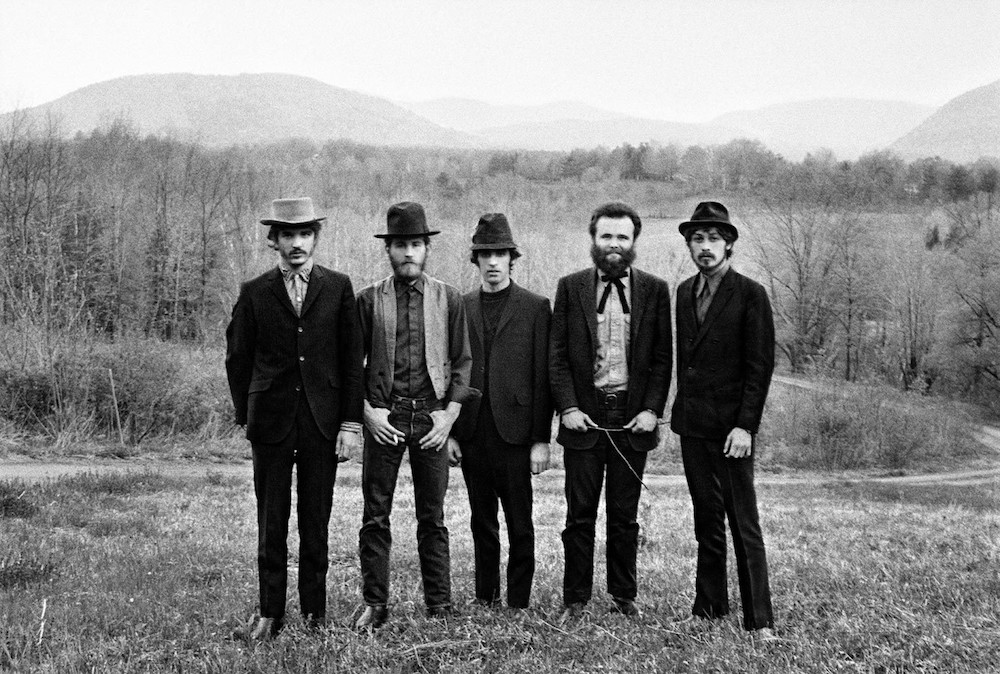 Seen as the end of an era, The Last Waltz – their agreed upon and heavily promoted last concert together – marked the end of their touring life, but also a change in the wind for rock n roll, which (depending on how you saw it) was either dying or morphing into punk and other offshoots. The Winterland Ballroom in San Francisco was chosen because it was one of the first places they played as a group in their own right. With a relatively small capacity of five and half thousand, this assured not only exclusivity and sentiment but also a more manageable crowd for the man in charge of filming such an event, Martin Scorsese.
The project grew from Robertson's original intention to document the night for posterity into a full blown studio project via Scorsese and was ultimately bankrolled by Warner Brothers. Six weeks before shooting they didn't even have a director, but when the night came around, the stage was dressed with material borrowed from the San Francisco Opera, the songs were fully storyboarded like a feature film and the complex lighting cues all set – but even this was not foolproof. The sheer length of the concert meant that loading rolls of film and difficult camera manoeuvring limited what could realistically be captured. For starters, Scorsese had to cut into the sprung ballroom floor and pour concrete just to get the master camera steady for the night.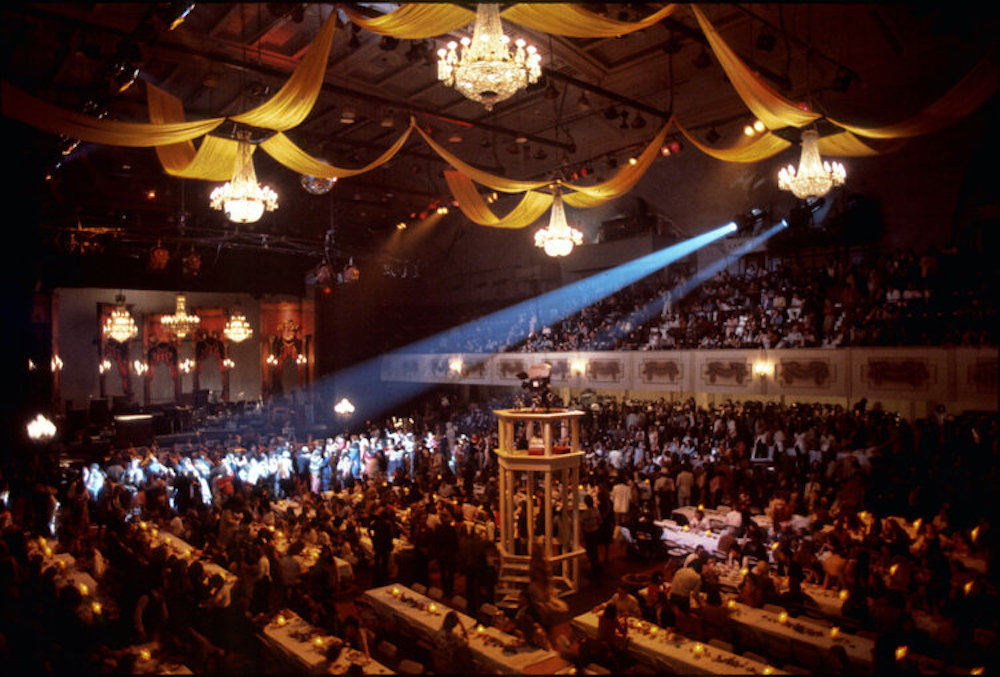 The seven cameras on the night were armed by some of the most celebrated cinematographers of the 20th century, but the broader staging of the film took several different forms. At face value, The Last Waltz is a live concert film, but it is augmented by several songs recorded at MGM Studios and interviews shot later at The Band's "Shangri-La" studio in Malibu. Over the course of nearly five and a half hours (the film itself runs just under two), The Band played nearly 50 songs, punctuated by poetry readings and occasional chatter. Not only this, the whole affair was preceded by turkey dinner and ballroom dancing, making it one of the most memorable and eccentric nights in rock and roll history, as put on by legendary promoter Bill Graham.
Like a million dollar revolving door in the wings, most of the accompanying performers are introduced in a roundabout way by the intercut conversation preceding them: Neil Diamond is mentioned as a friend from Tin Pan Alley before playing Dry Your Eyes, and The Band talk about their sexual relationships with women on the road before Joni Mitchell joins them for Coyote, a song about her own exploits. One of the few not formally introduced is Bob Dylan, who at the time would hardly have needed an introduction to anyone, never mind fans of The Band. Dylan's inclusion was the most complex, as he was making a film of his own and had a contract drawn up to minimise his appearance – which meant that despite his huge influence on them, was only filmed for two tracks and the stacked finale.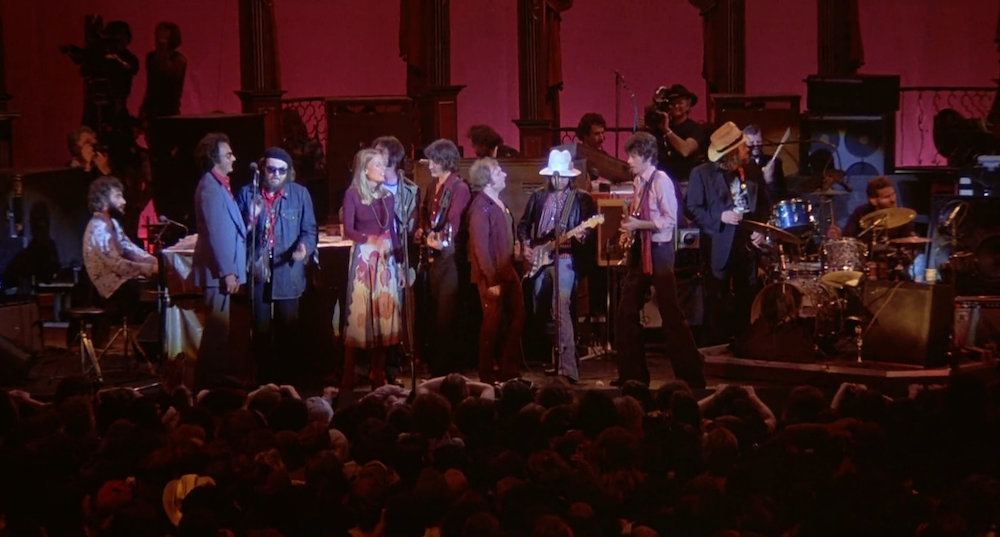 To draw particular praise to The Last Waltz as a piece of cinema – the most visually pleasing pieces in the film are naturally the two songs shot on a soundstage – The Weight, performed with The Staple Singers and Evangeline, performed with Emmylou Harris. Each were recorded separately in more of a live music video setting, using different camera rigs and a stage dressed more subtly – dark backing with soft red lighting for The Weight and a cool blue to compliment Harris' dress on Evangeline. Using MGM's sound stage meant they could do multiple takes and work at their own pace, as well as crucially dub audio later on, as was also done for any audio recorded at Winterland that wasn't up to scratch.
The rest of the film was shot live as it happened and was not without incident. Drug use off-camera was rampant with cocaine particularly prevalent, though various members of The Band and their entourage were also using heroin. Drugs were such a feature that Neil Young infamously had to have cocaine painstakingly erased from his nose frame by frame in post-production. Many of the segueing conversations show The Band blatantly high and/or drunk as they discuss their messy touring career together. It's not a particularly pretty picture at times, but it is at least authentic.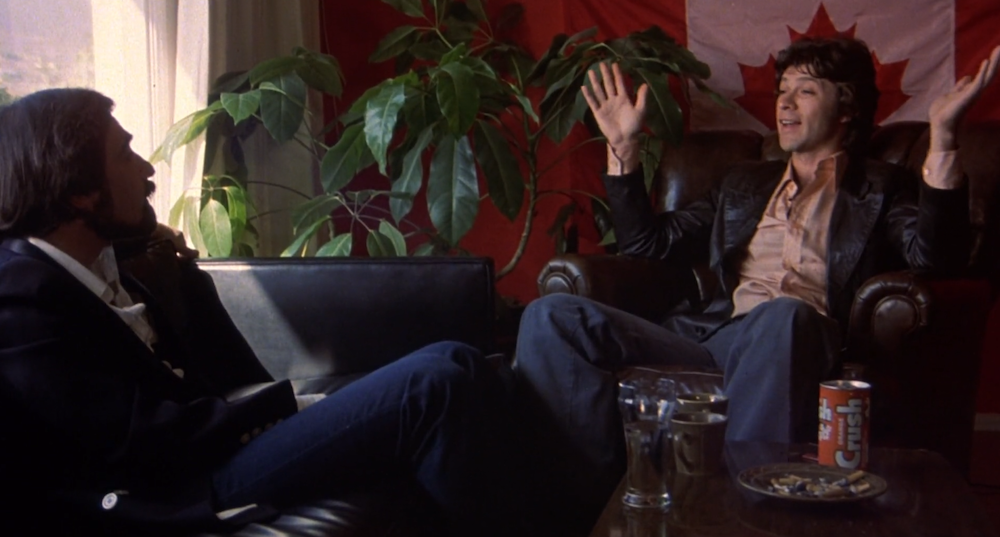 The Last Waltz has been criticised for its focus on Robertson, a not unfair argument that has peaked and troughed in the almost forty five years since. The Band argued in the aftermath that the decision to end their time on the road was very much dictated to them by Robertson, while he argued they wouldn't even have survived another tour. Certainly most of the screen time belongs to him and he was closest to Scorsese. Levon Helm maintained until his death in 2012 that he and the rest of the band were never paid fairly for the profits made from The Last Waltz. Watching it back however, there does seem to be an element of truth to Robertson's claim that at times he felt like he was the only adult in the room. But then again, this was also a man who had his guitar for the night encased in bronze to celebrate the occasion, which made it so heavy he could barely play it. The politics behind The Band's demise remain one of the great debates of the rock and roll world.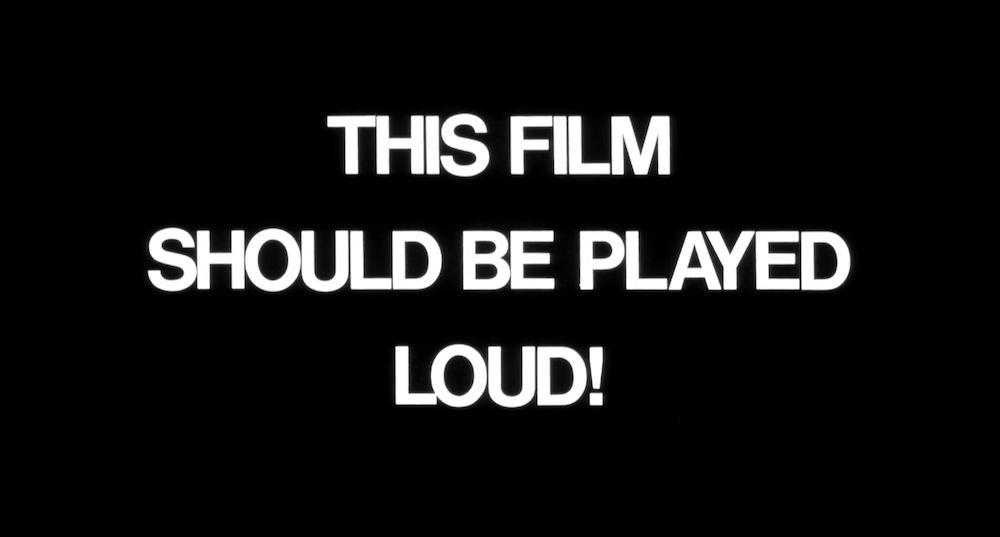 As the film begins, before any title or credits "THIS FILM SHOULD BE PLAYED LOUD!" flashes on-screen to remind the projectionist (and audience) what they're in for. Scorsese's meters read their highest come Van Morrison's contribution, Caravan – to many, the musical peak of the film and one that features some even more out of sight performers than the other members of The Band. With horn arrangements from New Orleans legend Allen Toussaint, this Caravan is turned up to eleven by deafening trumpets, trombones and saxophones who are barely shown – perhaps to highlight the men whose last night together was being celebrated. Robertson and Scorsese couldn't believe their luck when a drunk Van – a typically taciturn and reserved man, began kicking the air to their fantastic sound. Tuba, piccolo trumpet and fiddle join this elusive horn section for another track The Band could not have left the stage without playing – The Night They Drove Old Dixie Down, a song which reflects much of the personal complexities of the group in itself; an American Civil War ballad written by a Canadian (Robertson), rueing the collapse of the Confederacy to an everyday southerner, sung by the bandmate he least got on with – drummer and Arkansas native Helm.
As the evening nears its close, Robertson and Danko gesture to the wings to bring onstage – in addition to Dylan already stood between them – Neil Young, Ronnie Wood, Ringo Star, Joni Mitchell, Van Morrison, Neil Diamond, Ronald Hawkins, Dr John, Paul Butterfield, Bobby Charles and Eric Clapton. Some time after performing their last track together, Robertson laments to Scorsese's camera in Shangri-La about it all, "The road was our school, it gave us a sense of survival, it taught us all we know – but there's not much left that we can really take from it", before the film gently transitions back to MGM for the actual last waltz – a classical piece which would foreshadow Robertson's impending career in film scoring alongside Scorsese.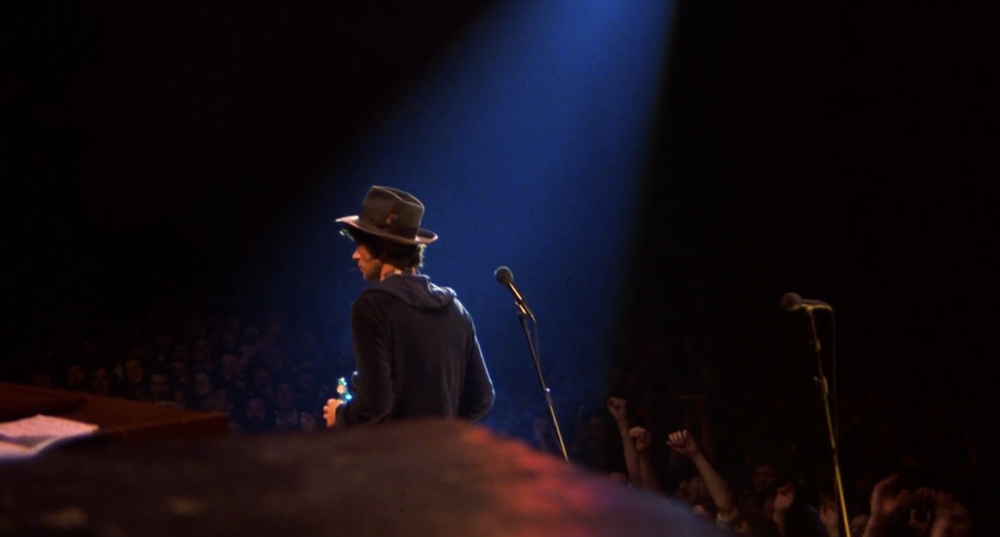 But in order to properly appreciate the end of the concert as it actually happened that evening, you need to go back to the start of the film, where the encore was surreptitiously presented first. Ensuring a never-ending loop where The "Last" Waltz wasn't never intended to be. And for a band as turbulent as they were, this is surely a much sweeter way of remembering them – infinitely in their finest hours, as opposed to the bitterness and squabbling that marked their careers thereafter. In a recent documentary about The Band, Bruce Springsteen said that together they were much greater than the sum of their parts would've suggested, and as raucously captured by Scorsese in their last waltz, savouring all they were about to leave behind – they were never better.