To commemorate 20 years since the passing of Italian film director Federico Fellini TASCHEN have reissued Federico Fellini The Complete Films celebrating Il Maestro in all his magical unconventionality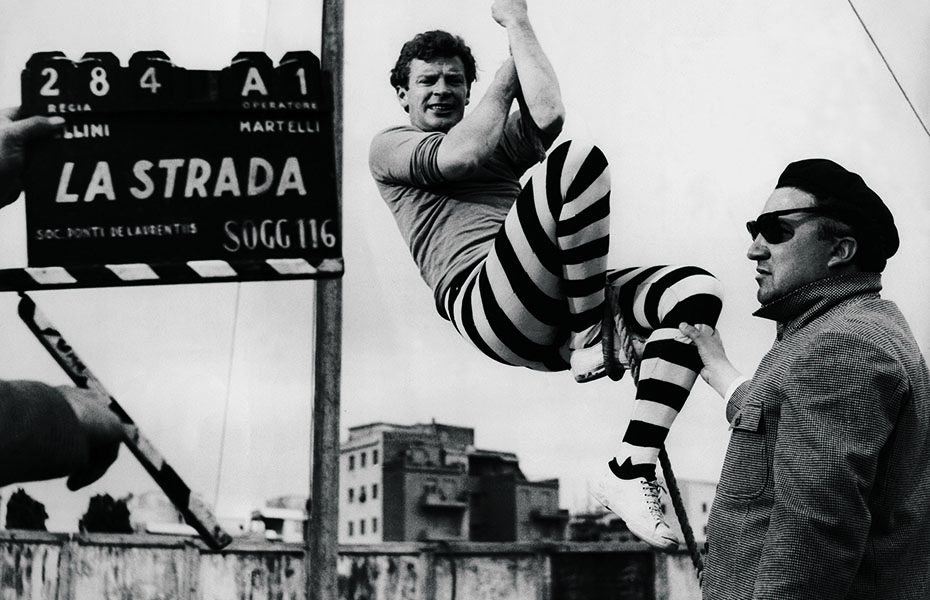 Upon its release in 1960, Federico Fellini's La Dolce Vita helped define what became one of the most culturally and socially significant decades in modern history; at once mythologising and satirising the decadence and desire of the times.
Such was it's impact, artistically, that it changed the landscape of Italian cinema forever. Just as significantly, it also redefined what it meant to be Italian in the eyes of the world – beautiful, suave and fantastical.
But while always a dreamer and fantasist, Fellini was not always as overt in his art. Starting out as a more resolute neo realist filmmaker, Fellini sought to portray the tensions of life amid the grit of post-war Italy, rather than the billboard-glitz and glamour of 1960s Rome.
And this is where Federico Fellini The Complete Films triumphs, as it really encompass the spectrum of the master's powers.
A specialist in European cinema, author Chris Wiegand delivers an even-handed approach to il maestro's career and we learn he began life as a caricaturist (honing that desire to both reflect and distort reality) and his love-affair with Rome itself, it's vices and its virtues – a conflict that was to be the catalyst of many of his works.
But it's the photographs that will keep you returning here. Editor Paul Duncan, steeped in the TASCHEN tradition, brings yet another winning coffee table tome together with a selection of insightful and emotive images that remind us just how iconic Fellini's films are and reconnect us to their magic, both in front and behind the camera.