From documentaries concerning cultural icons past and present, to the apogee of art-house avant-garde, the East End Film Festival
has another successful year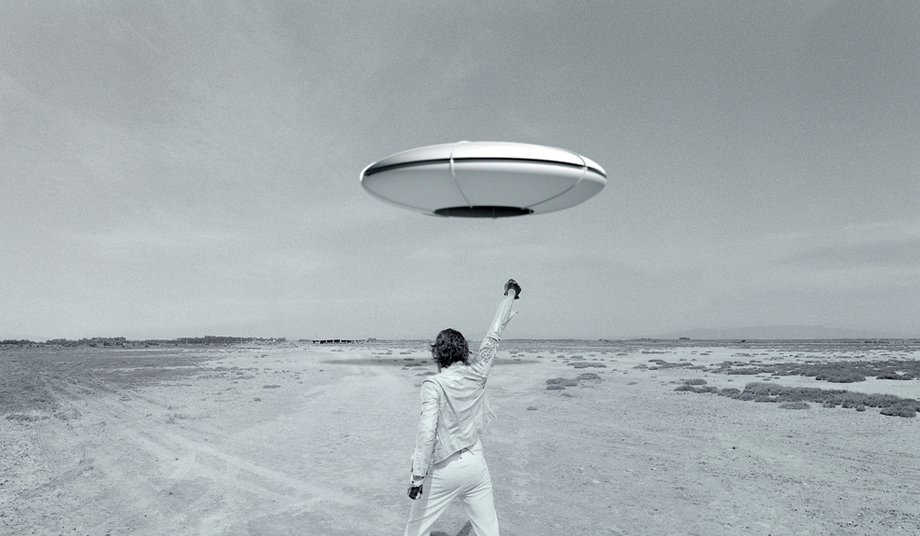 This year's East End Film Festival brought together a distinctively diverse selection of British, European and World cinema with features, documentaries, shorts and industry master-classes. Started back in 2000, the festival had at its core the themes of Resistance & Revolution, Art & Anarchy, Identity & Displacement, Out & Proud and Fun & Games in a successful attempt to sustain a sense of contemporary world issues, with a judging panel including chief executive of Film London Adrian Wootton and former BFI London Film Festival artistic director Sandra Hebron.
The opening night gala featured the high profile and timely UK premiere of Hugh Linnane's, Arena: Amy Winehouse, featuring unseen concert and archive footage of the late singer, centering on her admiration for her jazz and soul predecessors. In all the festival featured 35 UK premieres, 14 of which were world premieres, 12 of these being British films. They included Make Your Own Damn Art, John Rogers's film about Turner Prize nominee Bob & Roberta Smith and The Hot Potato, an East End set 60's crime caper staring Ray Winstone, Colm Meaney and David Harewood.
One such world premiere was David Mantuli's The Legend of Kaspar Hauser – a modern (and rather loose) re-working
of the true story of a young German boy who appeared on the streets of Nuremburg in 1828, claiming to have been raised in almost total isolation. Mantuli's film transports
the story to an almost deserted, unnamed Italian island and casts the enigmatic Vincent Gallo in the duel roles of Sherriff and Pusher. Kaspar in this instance is washed ashore and re-cast as a
perma-head-phoned, Adidas clad, androgynous club-kid.
"In all the festival featured 35 UK premieres, 14 of which were world premieres, 12 of these being British films"
In case we are in any doubt who he/she is, Kaspar Hauser is writ large across his/her torso. What follows is Kaspar's effect on this small, undeveloped society in particular to Gallo's unhinged, southern-drawling Sherriff and the aloof, suspicious Duchess, who plans Hauser's demise. It almost goes without saying that this is art-house cinema at its most esoteric. Factor in monochrome photography, a beautiful, wistful prostitute, a deformed servant, a gun-toting priest, UFOs and a soundtrack by French techno
legend Vitalic and you have a film seemingly unlikely to be playing at a multiplex near you any time soon. And it's all the better for that very reason.
More straightforward was Alison Klayman's documentary Ai Weiwei: Never Sorry, already a winner of the Special Jury prize at this year's Sundance. The film charts Ai's rise to prominence (in international terms at least) from his involvement, and subsequent rejection, of work on the Beijing Olympic
stadium in 2008 to his disappearance and detention for two and half months in 2011. For two years Klayman gained unprecedented access to the artist and political activist, travelling to exhibitions abroad and detailing his life and work in China. Especially moving is the zeal with which Ai chronicles the names of children killed in the Sichuan earthquake disaster, the list of which lurks behind every shot of him in his office, seemingly a constant source of motivation.
"Weiwei is revealed as a man who revels in any battle, however big or small, and he chooses to fight big battles"
He is revealed as a man who revels in any battle, however big or small, and we know all too well that he chooses to fight big battles. Maybe this is the problem with Klayman's film; we actually know a great deal about Ai from this period of his life. It's hard not too when the man uses mainstream and social media so effectively to promote himself and his message.
However, it's undeniably interesting to see how the man handles himself around acolytes and family, particularly his robust attitude towards his mother's deeply affectionate concern for his wellbeing. Similarly to watch as he rips the sunglasses off a policeman's head that previously assaulted him is to understand, in a very small way, the bravery of the man and his mother's very real concerns.
Luckily for Klayman, her subject is undoubtedly one of the most fascinating characters of the modern era, protesting against one of the most pernicious regimes. The round of applause at the end of the film was unquestionably for Ai Weiwei and not this, nonetheless, admirable documentary.
For more information on all films and jury prize winners visit eastendfilmfestival.com