The Emmy award winning actor, writer and stand-up comedian unveils his directorial debut, as we delve into its treatment of contemporary culture and class issues
Comedian David Cross is best known to UK audiences for cult television shows Mr. Show, Arrested Development and his reoccurring role on Modern Family. The writer and actor made his directorial debut at Sundance earlier this year with dark-comedy Hits, which is showing as part of Sundance London this weekend. Set in a small town in Upstate New York, Hits follows the exploits of "paranoid municipal worker Dave, and his The Voice-obsessed 19-year-old daughter" in their working class town, where unrealistic expectations and delusions around fame infect its inhabitants.
Betty Wood talked to David about whether celebrity has become the new 'American dream' ahead of his film's international debut at the 02 on Saturday.
Were you making the point through Hits that the 'American dream' has devolved into a quest for fame?
Somewhat. Assuming the American dream is universal – and that it's really about self-sustainment, owning your own house, raising your family whilst being comfortable and working hard (and being compensated for that work) – it is a short cut to the American dream.
But I don't think the phrase 'the American dream' was in my language. I see this in the UK as well as in the States, with The Only Way is Essex, or Geordie Shore and Big Brother – this idea of being one who is rewarded for not doing anything. These are people with no discernible talents, who are rewarded financially and given luxuries, and when they are rewarded, they are awful people who feel a sense of entitlement.
There's a story that you track in Hits, and that story is really inspired by people like Kim Kardashian, who basically has no discernable talent at all. She made a calculated decision to film herself having sex, released – even though she denies it, I don't personally believe that for a second – and now she's a multi-multi-multi international millionaire [in her own right].
In the last 20 years, the new American dream is to be fabulously wealthy for not doing anything at all. Maybe the one thing you have to give up is a bit of your soul because you decided to film yourself sucking cock, and then putting it out on video.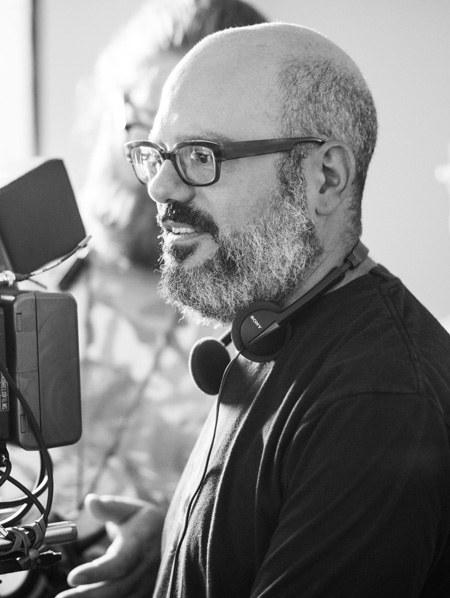 But then those people have no souls to begin with, so they haven't really lost anything. To me that's sad a state of affairs, but we started down that road quite a while ago.
Hits seems darker than much of your other work. Was this intentional?
I wouldn't say so. At this point, I have eight or nine hours of stand-up out there, and this is material that I've talked about in those stand up routines. Hits isn't nearly as dark as my stand up can be. There's also some fairly dark stuff on Mr Show. Hits may feel darker because it's really not a broad comedy: there's not a broad comic sensibility to it, it's very grounded, and that makes the moments that are sad a little sadder because these are real people you get to know. They aren't these crazy characters in a sketch that lasts for five minutes.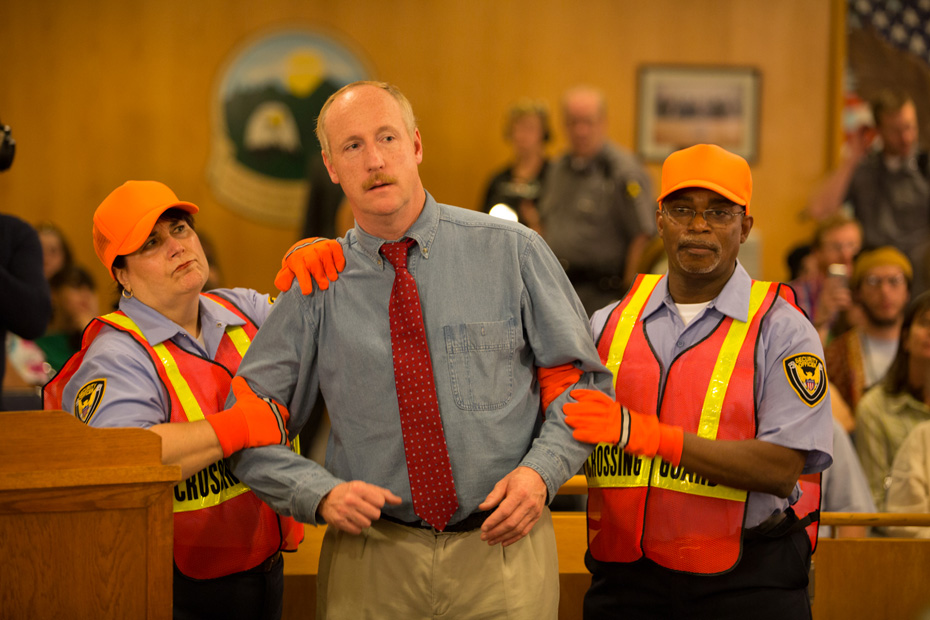 It seemed to really strike a nerve with some reviewers over its depiction of small-town American life: what was your experience like growing up in a 'small town'?
It wasn't as small as this town. I moved around constantly when I was a kid, but for the most part I grew up in a suburb of Atlanta, Georgia, in the 1970s called Roswell. In 2014, it's all linked up and Atlanta has become this big, sprawling city that's home to six million people. When I was growing up, the entire large metropolitan region of Atlanta had about 1.5 million people, so it's grown quite a bit, and Roswell was kinda out of reach. There were people I grew up with who never went into the city: 'That's where the blacks are; that's where the crime is; there's no reason to go in…'– there was that kind of mentality. There were some positive things about it, sure, but the dominant memories I have are basically of the ignorance.
I was one of a handful of Jewish kids, and I was poor too. My dad left us and my mom, and all of a sudden, she had to raise three kids with no money and a mountain of debt. There were a lot of very, very lean years, living with government assistance, and there was certainly a type of class division, though perhaps not to the extend there is in England. Being poor and then also being Jewish, I was just a freak amongst all of these Southern Baptists, you know.
Kickstarter's had a huge impact on the Sundance scene. You were the first person to invest in the platform –
I believe I was literally the first investor. That's what Perry told me. We were at some kind of Thank You dinner for people, and he introduced me as the very first investor. I know Perry through this – I met him through a cousin that introduced us, and told me his idea – they are all very genuine, not these greedy kids who're trying to do a start-up and then cash it in for half a billion dollars to buy a party crash pad in Soho.
10 percent of the American Sundance festival slate were wholly or in part funded by Kickstarter. That's really impressive. I haven't yet read a plausible, logical, emotionless criticism of Kickstarter. They all seem so founded in a dismissive jealously, particularly with projects like Zach Braff's movie. It's a great idea and it encourages creativity, which is a rarity in today's capitalist world.
Hits is showing 26 and 27 April at The O2, London. Click for tickets and more information on the film