Port meets Italian production designer and Scorsese collaborator Dante Ferretti, who recalls his work with Federico Fellini and discusses his elaborate yet timeless film sets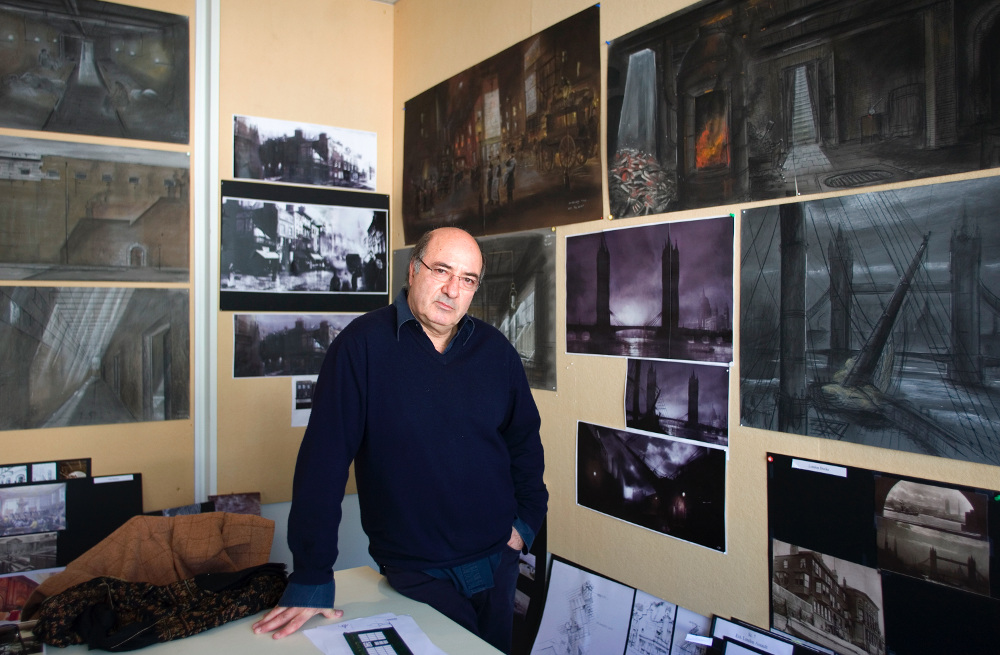 No matter the size or stature, all structures decay. That is, with one possible exception: film sets. Film sets don't decline. They don't wither, wane or weaken. Once committed to celluloid or digital, they are timeless. And none more so than the sets of Dante Ferretti. The works of many great Italian architects have already crumbled, but Ferretti's sets will remain. They may only stand constructed for a brief time but they will live on in film, immortal.
Ferretti is one of the most distinguished production designers in the history of cinema, who is best known for his work with Martin Scorsese and Federico Fellini, but has also designed sets for the likes of Terry Gilliam, Tim Burton and Brian de Palma. Born in Macerata, Central Italy, in February 1943, Ferretti moved to Rome to study and began working on the early films of Pier Paolo Pasolini. His work on Medea (1969) caught the attention of Fellini and sparked a collaborative relationship that would span two decades. According to Ferretti, working as a production designer for Fellini was, quite literally, a 'dream come true'.
"Fellini was my maestro," he says with a sigh. "Working with Fellini was very, very important because he awakened le mie fantasie – my fantasies. He always made movies about his fantasies. He would often ask me, 'Dante, what did you dream last night?' And I'd say 'I can't remember.' Then, a couple of days later, he would ask me again. Again, I'd say 'nothing'. Eventually, I'd just invent the dreams. I had to do something!" Ferretti roars with laughter. "He knew I was a liar, but he liked my fantasies anyway." He laughs again and then pauses, apparently lost in thought.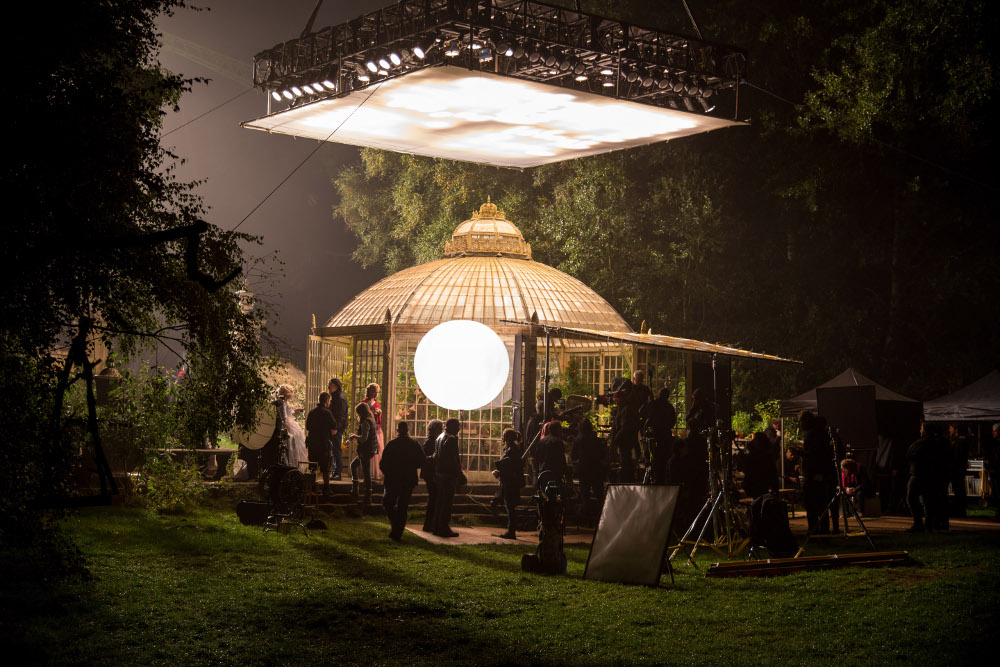 Ferretti and Fellini worked together on six films including the critically acclaimed Orchestra Rehearsal and the multi-award-winning City of Women, starring Dustin Hoffman. Despite the respect with which he talks about his maestro today, Ferretti described feeling like "a prisoner" to Fellini's vision at times. Their collaborative relationship ended in 1990 with Fellini's final film, The Voice of the Moon, closely followed by his first partnership with Martin Scorsese on The Age of Innocence, an adaptation of Edith Wharton's bourgeoisie tragedy and a far cry from Fellini's surrealist tropes.
Since then, Ferretti has worked with Scorsese on nine films over 22 years, including Casino, The Aviator and Shutter Island. Of all their collaborations, Ferretti remembers Gangs of New York as the most challenging. "We built almost everything without CGI," he says. "I think there are only two or three shots in the entire film that use CGI. Everything else was built in the Cinecitta studios in Rome. We even constructed a makeshift Hudson River, complete with a full-scale ship."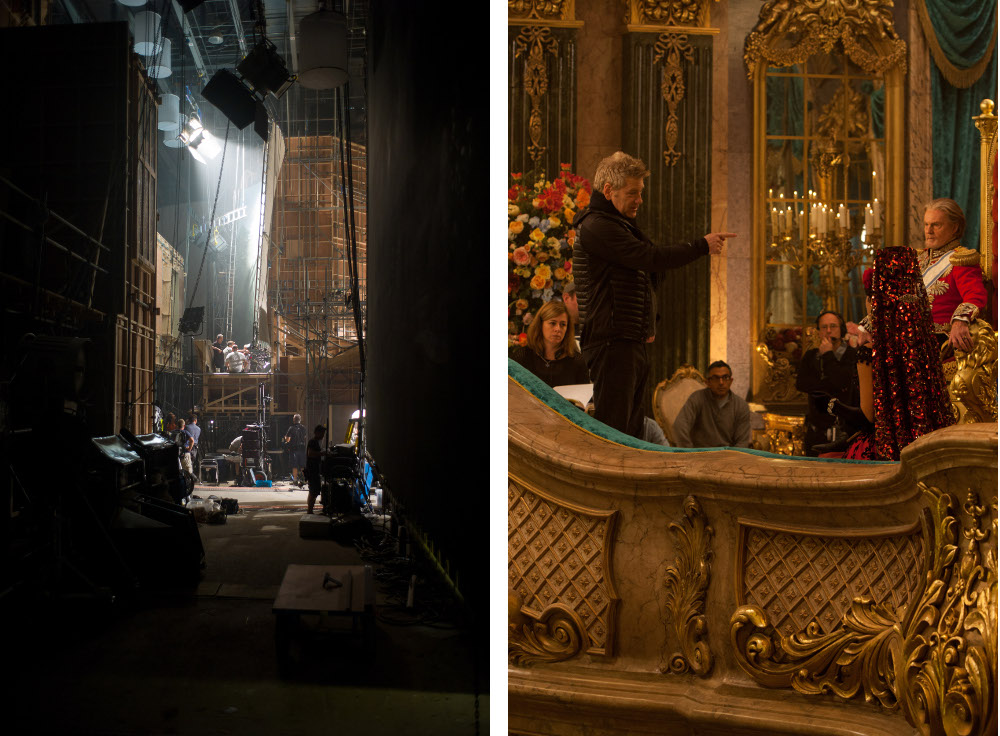 Despite the financial and logistical benefits of CGI, Ferretti swears by the benefits of his hand-built approach. "I don't like CGI. I know that you have to be very clever to use CG technology, but it's not my generation," he says. "With CGI, you can make whatever you want. But I have to check what we're doing, set-by-set, because it's essential to create something that no one has ever seen before."
This approach has paid dividends. Ferretti has won three Oscars, four BAFTAs and countless other international prizes, which he often dedicates to his wife and long-time collaborator, Francesca Lo Schiavo. The pair have worked together for over 25 years and have established something of a telepathic working relationship. "My wife and I don't even need to discuss our work. We just look at each other and we know what we have to do," Ferretti explains. "She's been fantastic on all of the movies I've done with her, including Cinderella."
This latest collaboration, a live-action remake of Walt Disney's 1950 classic, features some of Ferretti's most dazzling designs to date. The film boasts custom-made Venetian chandeliers, opulent frescoes and a 30-foot high ballroom lit by 5,000 oil candles. His upcoming project for Scorsese is equally ambitious. Silence, a historical drama due for release in 2016, is set to feature a reconstruction of 17th century Nagasaki and the Chinese port of Macau.
With a career spanning 55 feature films over 45 years it would be understandable if Ferretti was reluctant to highlight a single crowning glory, but his answer is simple: "My greatest achievement? I'm happy."
Cinderella is available on Disney Blu-Ray TM & DVD now.