Jolyon Webber on the mixed-messages of Sundance London and the contradiction of the world's most famous independent film festival being housed in the 02 Arena, a den of commercialism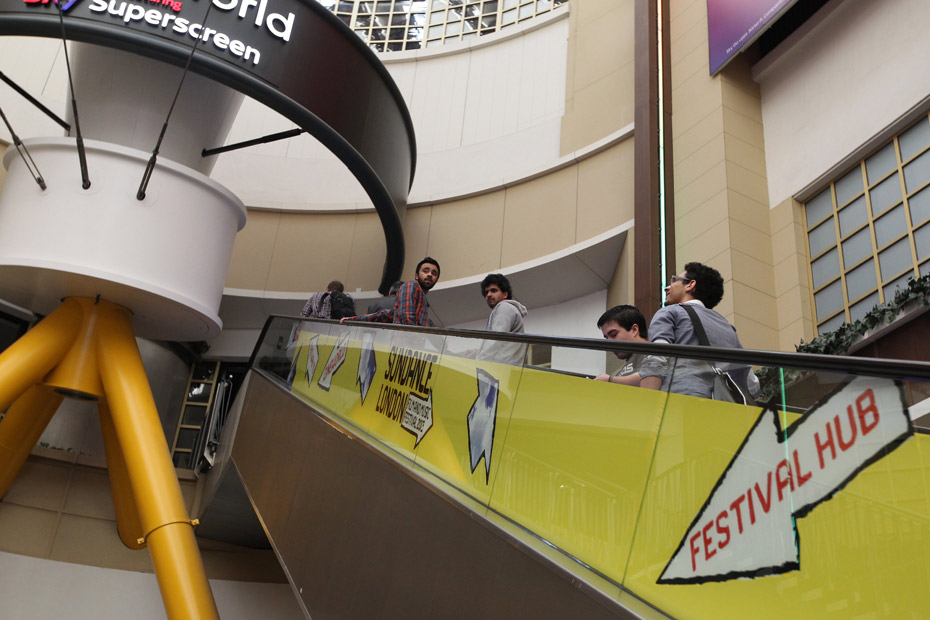 Years ago, I vowed never to visit the 02 Arena in Greenwich again. Yet, I have been forced to break my very solemn and worthy promise, made to myself in my mid-teens, thanks to Sundance London – our capital's branch of Robert Redford's hugely successful independent and – it should be noted – not-for-profit, cinema festival.
At the turn of the century the 02 was known as the Millennium Dome and, to a great many people, it represented a vast and quite vulgar waste of money. I felt the same. It was hard not to notice that the whole enterprise smacked of an exercise in vainglorious legacy building. How best to celebrate the relatively arbitrary transition from one thousand year cycle to the next? Build a state of the art hospital with research facilities to help eradicate cancer from the next century? Create parkland for our children to play in and learn about nature? No, no. Let's build a great mangled wart on the lip of the Thames and fill it with crap. We had the best part of one billion pounds to spend and, it was decreed on behalf of us by others, this was how it should be used. By now the 02 Arena is just about one of the biggest concert venues in the world and, I should imagine, is perceived as a success. Owned by event organisers AEG, it hosts music and sports happenings and offer up all the high street restaurants that you've not eaten in since you were twelve (plus some Rib 'n' Burger "joints" that claim to be "worldwide"). TGI Fridays then Pink or Emeli Sandé followed by Garfunkel's. You choose.
Last week, Sundance festival was back in London for its sophomore effort, Mr. Redford & Co's great push for independent cinema. Now, I've no doubt that the legacy of Sundance has allowed young filmmakers to flourish and will continue to do so. Port cover star Paul Thomas Anderson, Steven Soderbergh, David O. Russell and Darren Aronofsky – original and intelligent filmmakers all – have graduated in one of another through Sundance labs, writing clinics, mentoring programmes or by having work shown at the festival. Its ability to offer a platform and assistance to aspiring talent is beyond question. But really, should Sundance London be housed within the confines of the great church of big business and commerce that is the 02?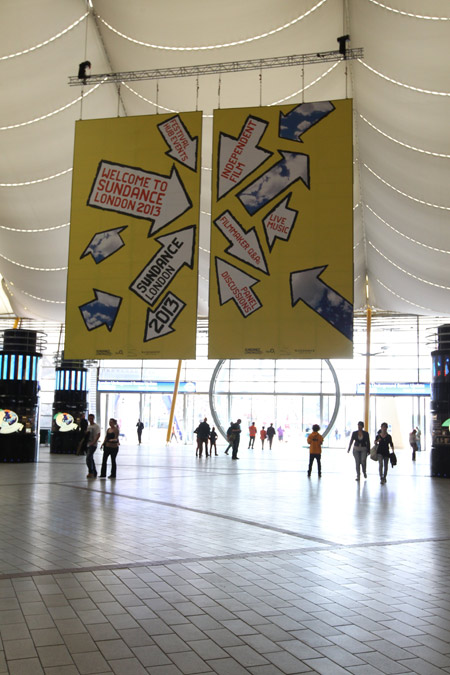 To me, on my visits to watch on the whole superbly made and interesting films, the surroundings jarred. And that is to put it mildly. I cannot imagine how they smuggled Mr Redford into the place (if not by rendition) without him noticing how awful and gaudy it is for he must now surely be aware, after the second outing, that this is not the right setting for his admirable cause. Maybe this was why he has been coy about returning and has hinted at distancing himself from the festival?
Would it not be better served, and better serving, if it went out and pressed palms with independently owned cinemas to, at the very least, retain some kind of connection to its evolved ethos of championing independent cinema and filmmaking? There are plenty all throughout London and, indeed, the rest of the country. Cineworld, the chain housed within the 02 on whose screens the films were presented, is the second largest cinema operator in the UK and does not need the help or exposure. By allowing the festival to continue in such surroundings and under such conditions, the organisers are being disingenuous to themselves to those others who feel passionately about independent cinema.
Mr Redford stated in the press conference that they came to the 02 because, "they were invited". We are sometimes invited to parties we might not wish to attend and often it's best to politely decline. Maybe Sundance should have done the same?