We visit the Lithuanian-born cult filmmaker in his New York studio ahead of the retrospective Serpentine Gallery exhibition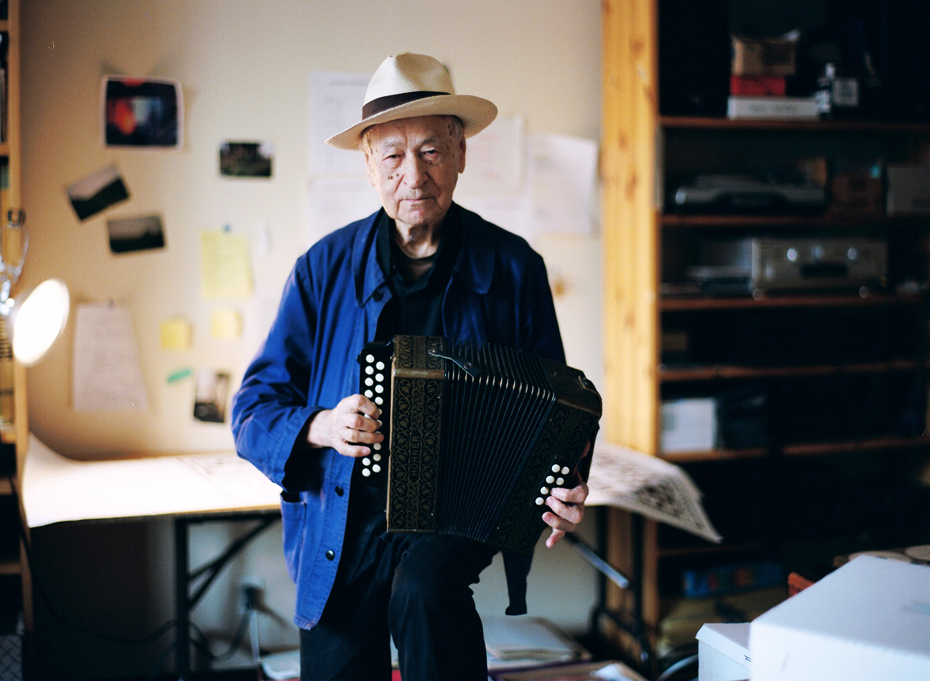 Words Karen Orton
Photography Barbara Anastacio
Jonas Mekas is approaching his 90th year and if you thought the cult filmmaker was long overdue a retrospective exhibition, the wait is over: "it's just the right time now," Mekas says. This week the Lithuanian-born New Yorker is headed to London for the Serpentine Gallery's celebration of his life's work, an expansive exhibition of his films, video work, photography and poetry going back to the 1950s. "To have all these different aspects of my work together in one place – it's the same as when instead having of one friend over for a dinner, you have five," Mekas considers. "It changes the mood, it changes the content of the evening, it changes the conversation. I'm just curious to see how it all works together."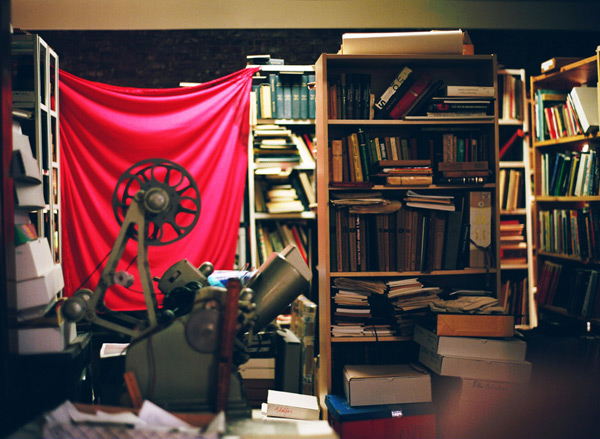 The Serpentine will also premier Mekas's latest film, Outtakes From the Life of a Very Happy Man. "It's made up from leftovers of my 16mm film footage which hasn't been used," Mekas explains. "But I added some materials about the process of making this and it's also uses notes for a film I never made that are based on letters from a l5-year-old girl." Then on December 12, Mekas will "hold court" at the gallery, where he'll be joined by an assortment of friends and collaborators."It will be basically a music evening," Mekas reveals "with some of my friends coming from New York and Lithuania, and some local, from London. I like music."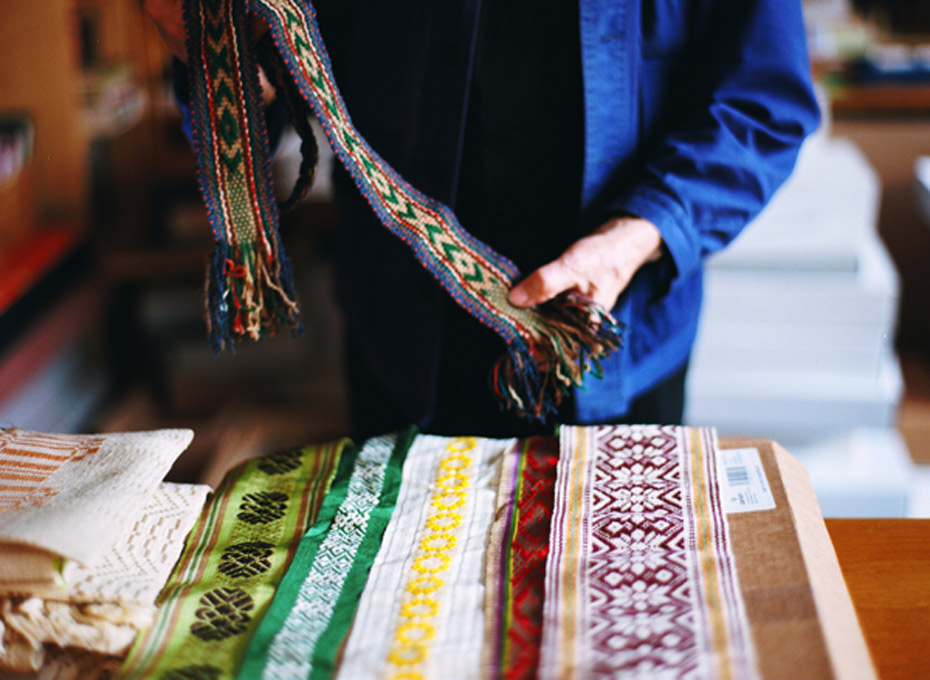 In 1949 Mekas picked up a Bolex camera when he arrived in New York city as a fresh faced 27-year-old after leaving behind rural Lithuania, where he had been part of the resistance against the Soviet and then German occupations. He immersed himself into the underground film world and went on to work with luminaries like Kenneth Anger and Mayan Deren as well as Andy Warhol and Allen Ginsberg.Right from the start Mekas was developing his particular take on the world, a very personal and poetic celebration of daily life that is particularly visible in film diaries that captured everything from John Lennon's birthday parties and Salvador Dali's happenings to summers at Montauk with Jackie Kennedy. Mekas was busy; not only was he making films and writing poetry, he also started Film Culture magazine (an American equivalent to Godard's Cahiers du Cinéma), created the Filmmakers Cooperative, and co-founded the Anthology Film Archives in 1970.
One of his most enduring achievements, the Archive now houses the largest collection of experimental and avant-garde cinema in the world. A few years ago Mekas took on an ambitious 365 Day Project where he made a film a day for a year – there aren't many people, in their eighties or not, who could do that.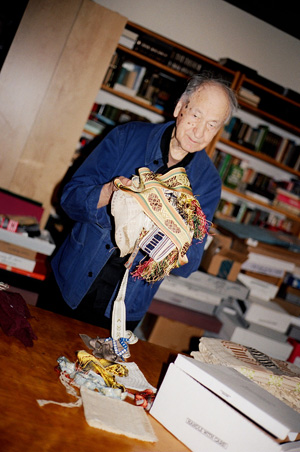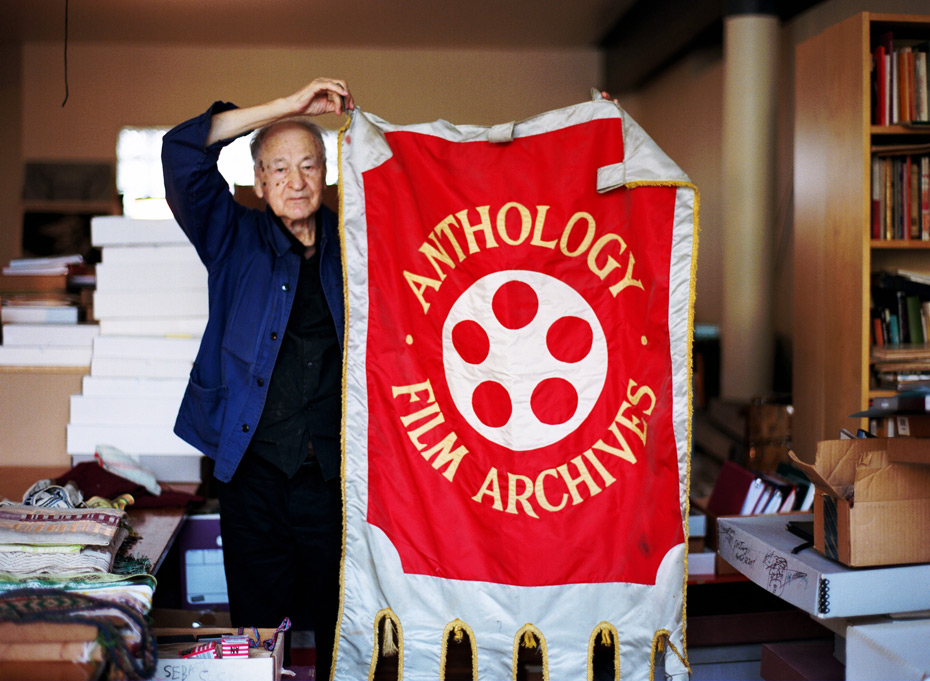 Mekas offers some carefully chosen advice for young filmmakers who look up to him "Just get a camera and start! Avoid film school! And do not listen to those who try to give you advice…" he adds.
"To have all these different aspects of my work together in one place – it's the same as when instead having of one friend over for a dinner, you have five"
The filmmaker's indefatigable energy and mischievous smile are legendary, you get the sense he's never taken life too seriously, despite his inexhaustible work ethic. Mekas reveals simply, "I've always preferred singing and dancing to any serious business."
An exhibition of Jonas Mekas's work will be shown at the Serpentine Gallery from December 5 until January 27