No single figure represents the Nouvelle Vague – the period of intense, dynamic creativity in French cinema in the 1960s – better than Anna Karina. A writer, singer and director in her own right, Karina remembers here how she went from teenage runaway to an institution of French cinema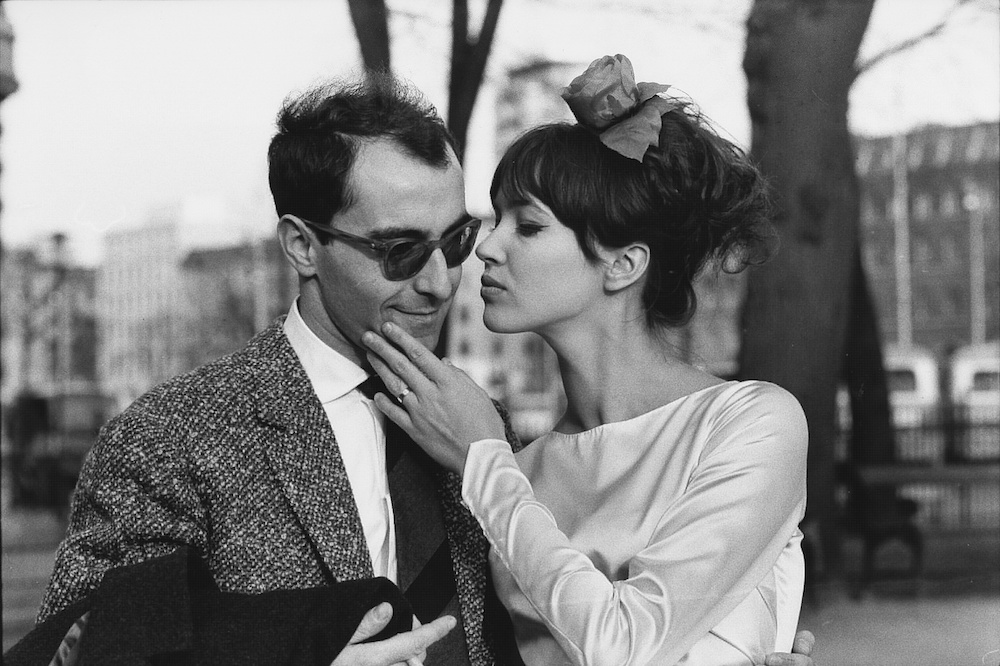 I was 17 when I ran away to Paris. I grew up in Denmark but I had always been fascinated by France – I had gone there when I was 14 and I loved the cafes, the people, the music. I knew when I went back I would stay for good.
I arrived there not knowing anyone, but by chance I started modelling. I was in a cafe called Les Deux Magots in Saint- Germain-des-Prés and was approached by a woman who asked me in English – I couldn't speak much French at the time – if I wanted to take some fashion pictures. I was afraid of what she might ask me to do, but I did the shoot. The pictures came out in a magazine called Jour de France, and with my paycheque I went up the Eiffel Tower!
Later I met Hélène Gordon-Lazareff, the founder of Elle, and shot for the magazine. At the shoot there was a strange lady in a big jacket who looked at me and told me in English: "I believe you want to be an actress… You need to learn French. What's your name little girl?" I told her. "Hanne Karin Bayer." "No: Anna Karina – call yourself that." It was Coco Chanel. I took her advice.
I was put on the cover of Elle and a lot of modelling work followed – I was even the face of Coca-Cola in England for a time. Meanwhile, I had been going to the cinema to learn French. In those days you could stay in the cinema on one ticket from 10 in the morning to midnight – some films I watched six times.
I first met Jean-Luc Godard after he saw me in a soap advertisement. He offered me a small part in A Bout de Souffle, the film that launched his career as a director, but the role would have required me to take off my clothes. I found him quite bizarre with his dark glasses, and I was a little afraid, so I left.
Three or four months later I got another call asking me to come back. I had forgotten who he was, but my friends, who knew more about cinema, convinced me to go. When I got there, he just looked at me and said "Yeah ok, you've got the part." I asked him if I had to take my clothes off. "No, no; this is a political film. Come back tomorrow and sign your contract." I was still underage and had to get my mother's permission but, eventually, she came to Paris and signed for me.
It took three months for Jean-Luc and I to fall in love. Le Petit Soldat had the longest production of any of the films I made with him, and I was fascinated; I couldn't take my eyes off him. One night we went to dinner in Lausanne, close to Geneva, where we were shooting, and he gave me a piece of paper under the table that read: "Je vous aime. Rendez-vous au Café de la Paix à minuit à Genève." When I got there he was reading a newspaper, and I stood for what felt like hours, but was probably only seconds, before he lowered it and said: "Well here you are. Let's go." When I woke up the next morning he had already left, but he came back later with a beautiful white dress. I'm wearing it in the film.
Le Petit Soldat was banned by the minister for culture, André Malraux, because it was about the war in Algeria, but another director saw the film in a private screening and cast me in a comedy. Jean-Luc said I shouldn't do the film, but I did it anyway, and when he saw it he asked me to do Une Femme Est une Femme, with Jean-Paul Belmondo and Jean-Claude Brialy. They were real stars at that time but put me at ease, and I went on to win the Silver Bear in Berlin and the jury prize at Cannes for my performance.
Jean-Luc taught me a lot. I was a little girl when we first met, listening intently to him talk about cinema, going all the time together with him to the cinematheque. We had fun. The problem was that he was never there: I was always waiting for him. He would say he's going for cigarettes, that he was coming back in two minutes, and return three weeks later. I would find out later that he had been to see Bergman in Sweden, or Rossellini in Italy. After a while you get a bit tired of it. We divorced in 1965 after four years of marriage and seven films.
People say my best performance was actually without Jean-Luc, in The Nun by Jacques Rivette. It caused such a scandal – also banned by Malraux. I would go on to work with Fassbinder and Delvaux, write novels, direct my own film and work with Serge Gainsbourg. I'm grateful to have had the opportunity to have done so many different things. I never asked for anything, it's all been an incredible gift. Of course, I worked hard – especially on my French, to lose my accent – but I'm also just grateful. I've had a great life.
As told to George Upton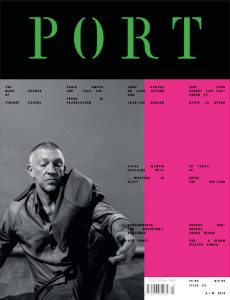 This article is taken from issue 23. To buy the issue or subscribe, click here.