Brian SS Jensen and his Danish streetwear brand celebrate a decade in the business with a Barbour collaboration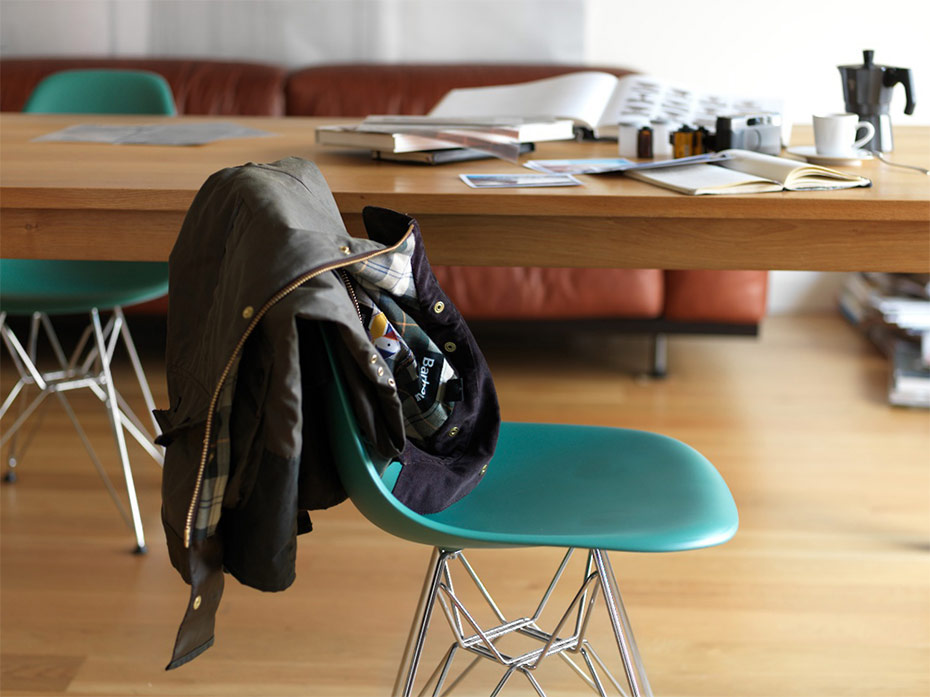 Wood Wood is one of the bigger and better brands showing at Copenhagen Fashion Week, but it's not necessarily a natural catwalk fit. That's why it makes more sense for the 10-year-old label to show in Denmark, rather than in Paris or Milan – they've always been more about style than fashion. Founded by Brian SS Jensen and Karl-Oskar Olsen a decade ago, Wood Wood has since helped shape Denmark into a premium streetwear nation. Together with Norse Projects and Soulland, their clever casual-wear is today upstaging the famous Danish quirkiness á la Henrik Vibskov and Peter Jensen.
To celebrate their 10th anniversary, Wood Wood has embarked on several recent sartorial adventures; earlier this year they followed in Kris Van Assche's footsteps and designed a capsule line for Eastpak, and recently the duo opened up a new Wood Wood store in Moscow. Their latest collaboration is with British jacket manufacturer Barbour. The classic brand might seem like an odd choice at first but when talking to Brian SS Jensen, it all makes sense: "Like my father, I've been wearing Barbour jackets for years. It's one of the few brands we can share. It's this very solid, traditional British brand with an amazing history, and I'm really impressed by how they are able to evolve and progress without losing the connection to their heritage. Very few classic brands can find the right balance," Jensen says.
But the collaboration, based around the classic Bedale style, goes a bit deeper than that. All Wood Wood stores – bricks and mortar, as well as online – are multi-brand shops and Barbour has long been part of that set up. "Yes, it's has been an integral part of the brand selection at our stores for many years, and we had talked about doing something special for a while," the designer explains. Jensen went to Barbour's South Shields factory in the UK to work with their menswear designer, Gary Janes. "You might imagine him to be an older tweed-clad traditionalist. However, although Gary has a deep understanding for classic menswear, he is really progressive and into technical garments and functional fabrics."
The Bedale jacket is one of Barbour's most classic styles; with its waxed cotton it was originally designed for equestrian use, but of late it's been a staple piece of inner-city life as well. Jensen partly puts this down to the jacket's unique qualities: "Because of the wax surface and amazing quality, these jackets age well over time, and depending on how it's worn and treated the jacket will get a personalised look. This often makes the owner very attached to the jacket." The coat has been cut slimmer and its collar is slightly smaller. Different colour panels (olive and sage) give the piece edge, while the embroidered collar and leather piping adds Barbour's tradional luxe feeling to it. In true Wood Wood style, there's one last surprise for the wearer; a small side seam stash pocket hidden in the jacket. Here's to another 10 years of Wood Wood, and counting.
Photography Nikolas Ventourakis
Styling Alex Petsetakis
.
The Wood Wood x Barbour jacket is available from the Wood Wood online store from 27 September and all Wood Wood physical stores from 28 September