The ancient savoir-faire behind Dior men's fall 2021 collection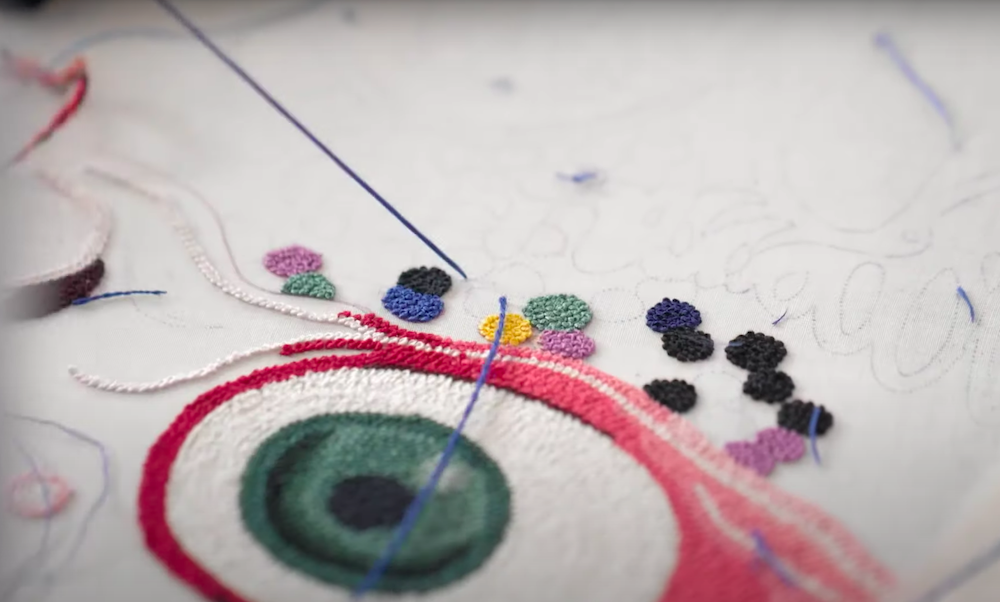 Modernity meets antiquity in the latest colourful collaboration between Kim Jones and American artist Kenny Scharf. Originally intended to be presented in Beijing, Dior men's fall 2021 collection – unveiled yesterday – combines a heady mix of street art, pop culture, science fiction and ancient, traditional technique. It's a fantastically surreal antidote to the grey of 2020.
Silhouettes are loose and relaxed, with military cuts coming to the fore in trousers and jackets, punctuated by the cartoon-like, day-glo designs of Scharf. The LA-based artist was chosen as an emblematic figure of the interdisciplinary East Village art scene in the 1980s – alongside luminaries such as Jean-Michel Basquiat and Keith Haring – further illustrating Jones' desire to bring art onto the runway.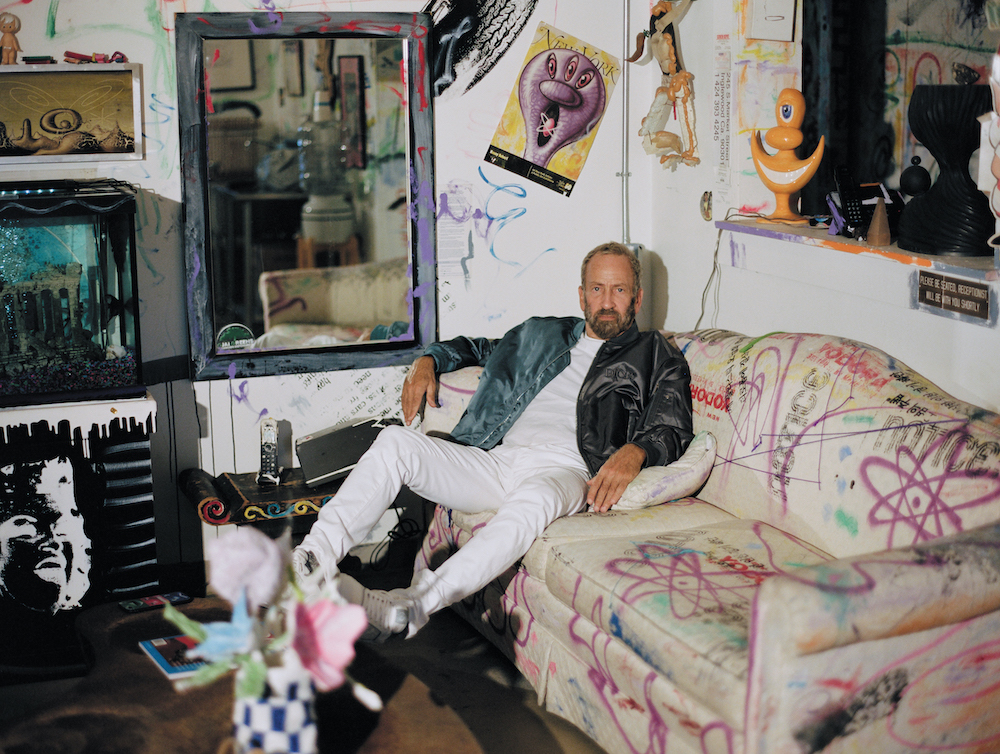 The house also enlisted the talents of Chinese embroidery masters to translate Scharf's 1984 painting 'When Worlds Collide' into a shirt, using one of the most highly skilled stitches, the seed stitch. The 2000-year-old technique which dates back to the Han dynasty – also known as the 'forbidden stitch' because its laborious fineness could ruin sight through eyestrain – was employed using 300 different colours of silk yarn. Given that it took ​1,600 hours to complete, it's another wonderful example of Dior's ability to fuse contrasting cultures, savoir-faire and timelines to great effect.
In an exclusive for Port, you can see the process behind the embroidery here (subtitles recommended) –