Double entendres abound in Fendi's AW20 collection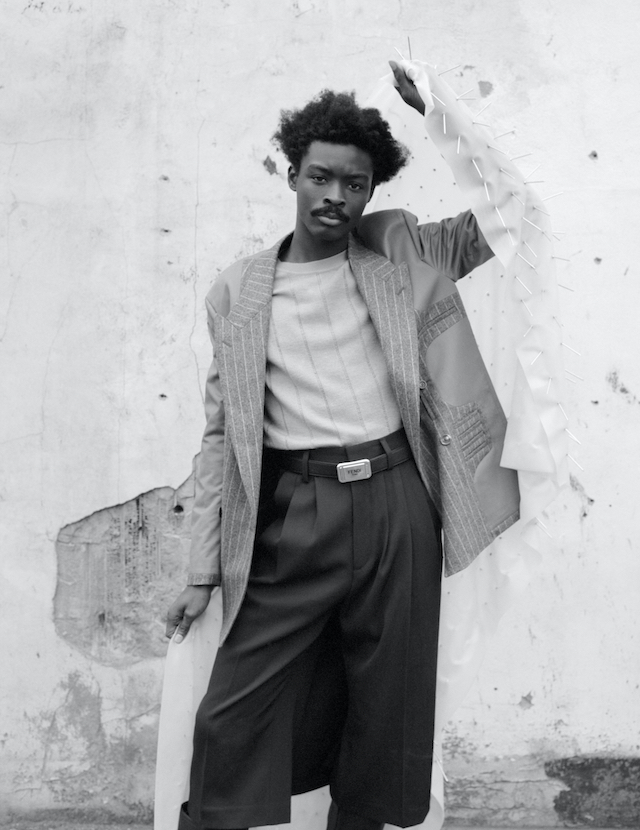 For this season's Fendi man, nothing is as it seems. Big square bags in canary yellow with black piping mimic the Roman brand's signature packaging, but are rendered in leather instead of paper. Overcoats are reversible, so can be worn with their intricate construction and contrasting lining proudly on show (which also lends a certain bionic quality). Panels can be removed, converting long fur coats into skimpy boleros with the swoosh of a zip; and what looks like a pair of trousers from the front is a skirt from the back. Jackets are loaded with hidden pockets – for earphones, credit cards, gum, cigars – and bags are woven in soft knitted wool that recalls chunky handmade jumpers. Garments are wallets; bags are garments; pieces are modular and adaptive. "There is always something to discover," says creative director Silvia Venturini Fendi.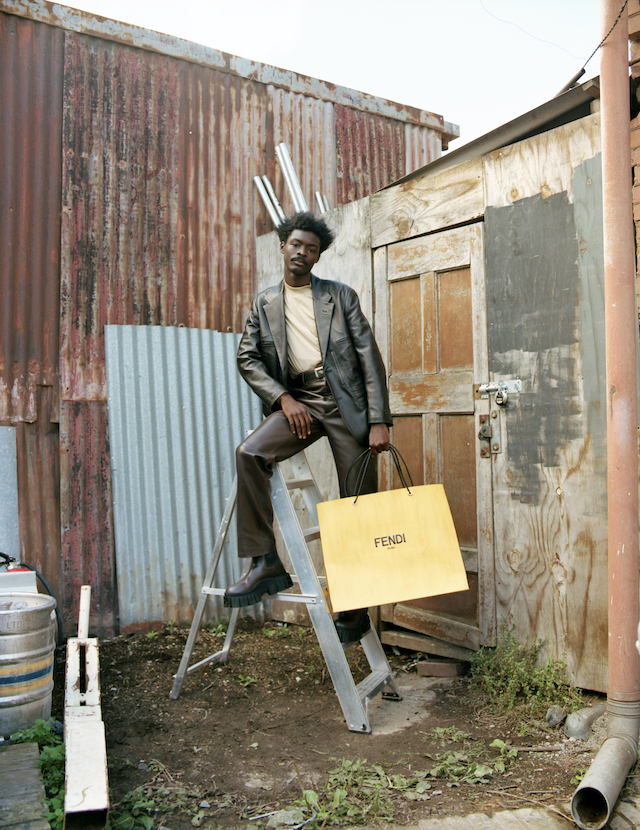 Last season, Fendi took us to the garden, dressing men in khaki overalls and sand-coloured shorts. But for autumn/winter it's all about city slickers. "This season the Fendi man is more urban; he is even more sexy to me," says Fendi. There's plenty of dark moody tailoring in classic shades of black, grey and camel – but The Man in the Gray Flannel Suit has been catapulted into 2020. These suited gents are stomping the sidewalk in chunky lug-soled boots or featherlight sneakers, carrying cross-body bags in place of briefcases, and donning cashmere bucket hats rather than felt fedoras. Shocks of Fendi yellow cut through the understated elegance.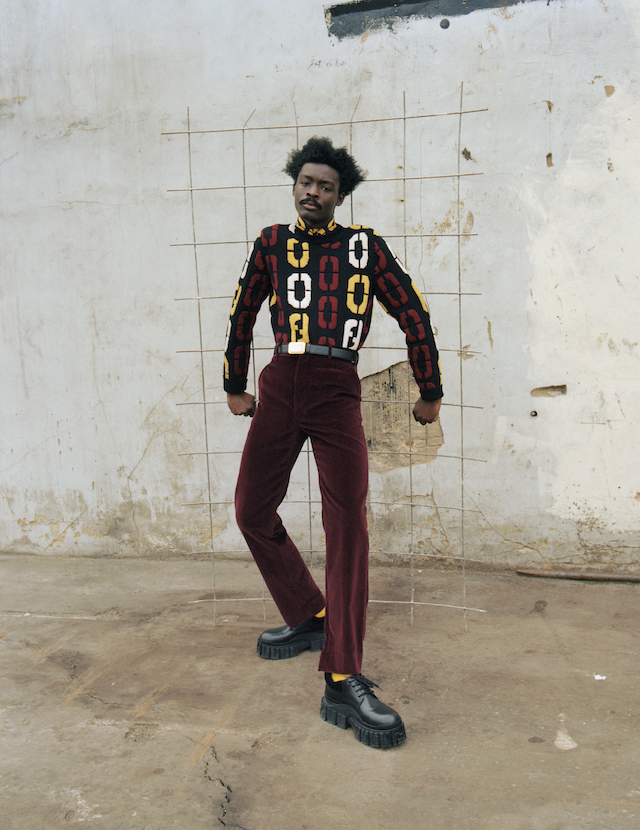 This is dressing up for the post-streetwear consumer, but that doesn't mean it's boring. Quite the opposite. From the shearling mimicking cashmere, to the cashmere mimicking shearling, to the accessories mimicking packaging, to the inside-out garb, playfulness and a sense of the surreal is omnipresent. Everything looks good – but make sure you look twice.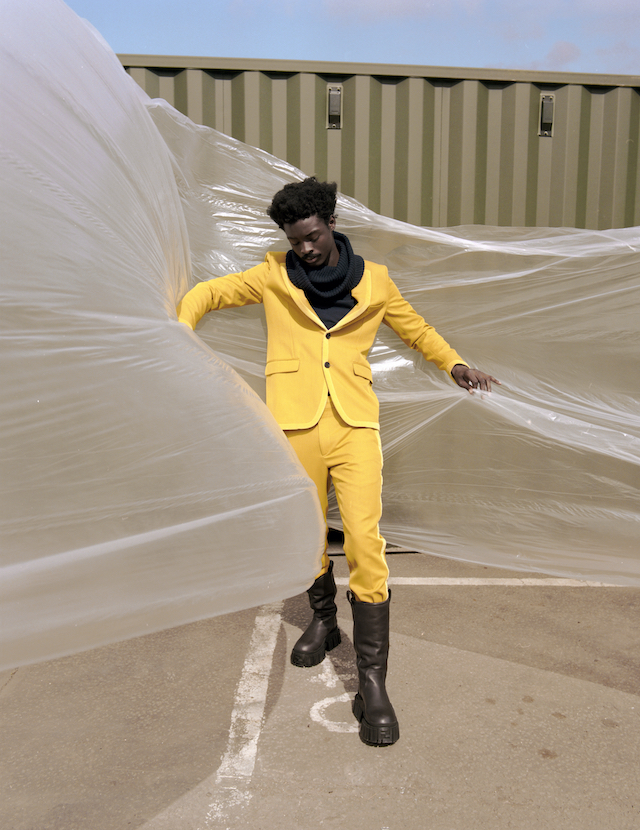 Photography Jesse Laitinen
Styling Natalie Brewster
Set design Paulina Piipponen
Grooming Jody Taylor
Model King Owusu at The Squad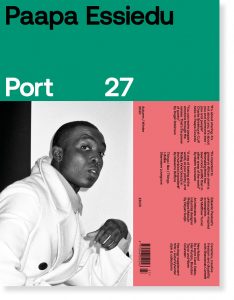 This article is taken from issue 27. To buy the issue or subscribe, click here