LEMAIRE collaborates on an exclusive AW22 collection with Mytheresa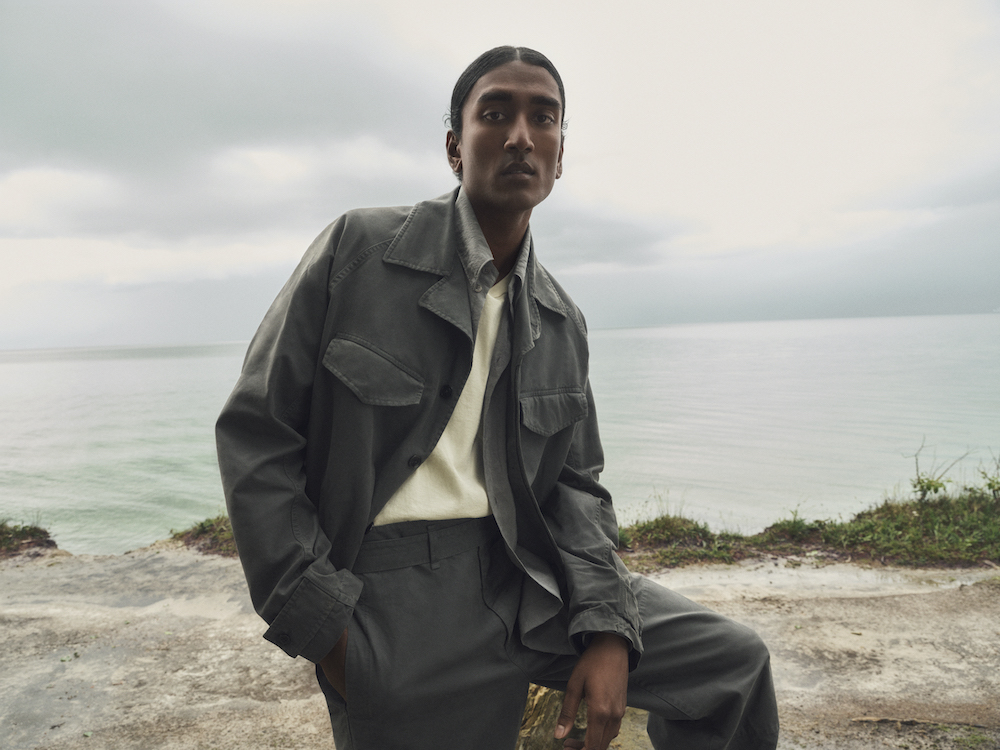 Christophe Lemaire's eponymous brand has always punched above its weight. Its comparatively slight staff of 70 – who sketch and craft its garments in Paris' historic Le Marais district – belie its global reach, the standing of which has grown considerably since Sarah-Linh Tran joined as co-artistic director in 2010. Modular, cosmopolitan and chic, LEMAIRE's timeless design coalesces traditional Asian clothing, deceptively simple silhouettes, robust workwear influences, and a wide spectrum of muted, earthy shades. Today, it releases an exclusive collection created in collaboration with luxury online retailer Mytheresa that concisely illustrates these calling cards, now available on the digital platform.
Comprised of 14 pieces, the AW22 capsule is a stripped back offering of menswear essentials; a burnt ochre and grey military jacket with matching pants in cotton canvas; house classic twisted shirt, roll-neck, lambswool sweaters in sage, mustard and burgundy; nylon canvas Soft Game bag, and exquisite Croissant bag, perfect for on the move. "For this capsule," note Lemaire and Tran, "it was all about this idea of men who advance at their own pace, valiant with these canvas-nylon bags crossing their chests, united in heart and free of movement, the body facing forward, turned towards the future."
To celebrate the collaboration – which was captured in a dedicated editorial story directed by Mytheresa chief creative officer Julian Paul and shot by photographer Michele di Dio – Port sat down with Lemaire, Tran and Mytheresa men's buying director Chris Kyvetos to discuss its conception and creative inspiration.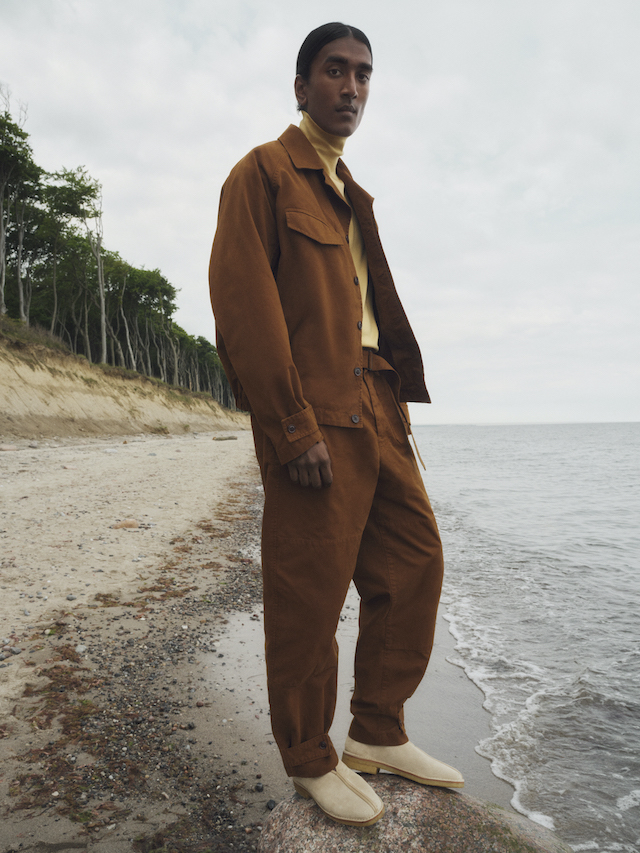 What was the collaborative push and pull, the working process, between Mytheresa and LEMAIRE?
Christophe Lemaire (CL): Mostly out of conversations, the idea came out of our many chats after the Autumn Winter 2022 show. We don't do capsules often so it was a nice challenge as well, to see how we can make both our identities mix into a menswear capsule. We also wanted to offer something exclusive and a little different for our audience, as Mytheresa is a valued partner for us at LEMAIRE.
Chris Kyvetos (CK): We consider LEMAIRE one of the great modernists of our generation in fashion; Christophe and Sarah-Linh's ability to create forms and wardrobe organisation is unsurpassed.
For Mytheresa, capsules create the opportunity for specific ideas to occur without being intrusive and in this case, we initially had an iconoclastic colour palette in mind. We then began the process of sharing references and defining together with the brand what that could look like.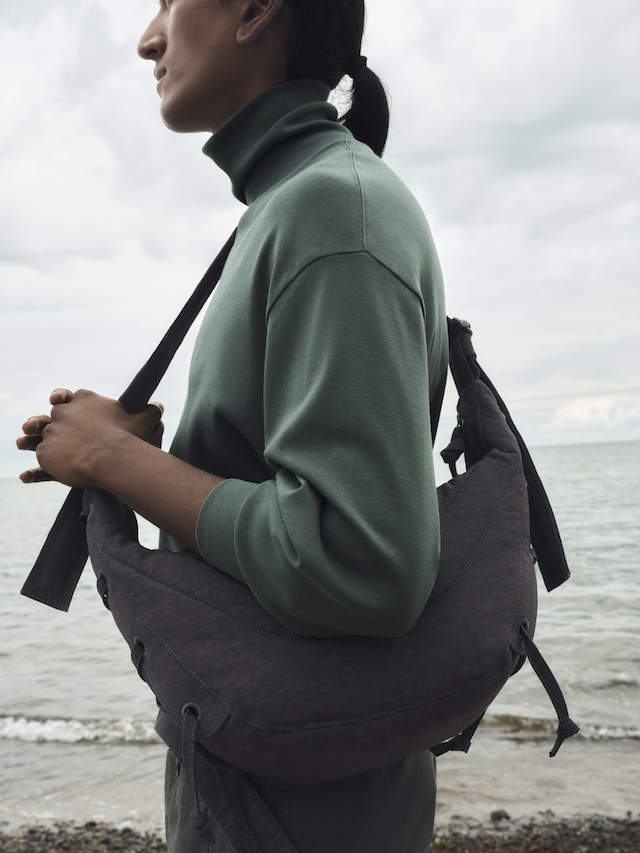 Where did the creative begin for this collection? What informed the design?
CK: After an exchange of insights, we arrived at an Untitled piece by Willem de Kooning, from circa 1941. This was the inspiration for the colour palette of our collection and the starting point of our creative process. A number of things then inform the garment design; history, function and also commercial facts of course.
You use restrained, warm colours throughout – how do they interact with each other, as well as other tones outside of the capsule?
Sarah-Linh Tran (ST): We wanted something more vibrant for this Autumn 2022. The reds look like they baked in the sun, darkened in the mist. Blue looks like it's worn by time, and touches of cream offers a nonchalant elegance, reinforced by the utilitarian cuts.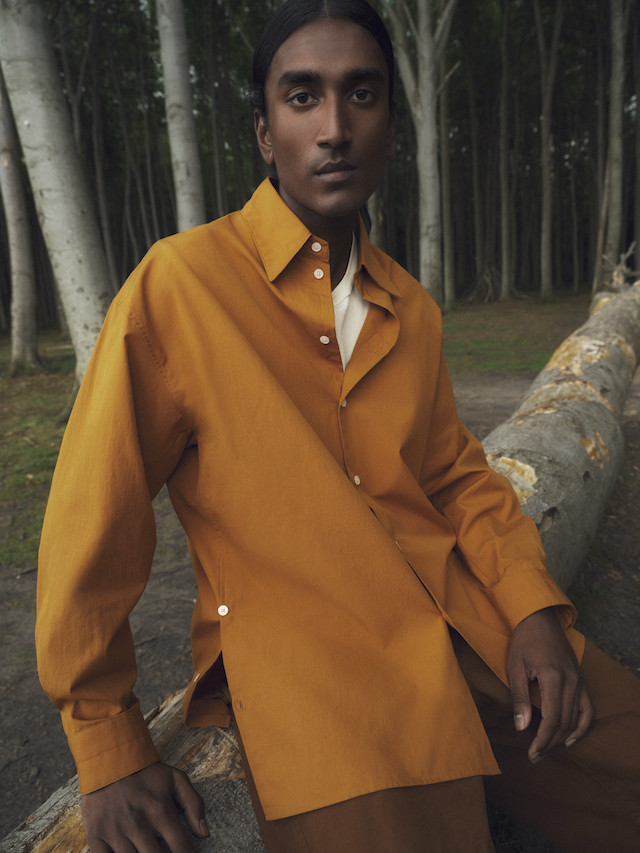 Why do you think we've seen a proliferation of menswear bags in recent years, epitomised by the versatile croissant bag?
CL: For us, bags are an extension of the silhouette, we've always featured them in a way or another. Sometimes we like to think of it as an ''exoskeleton'', that completes your body as well and your look.
CK: Men's fashion has matured in recent years – gone are the days of "pants, shirt and jacket". Luxury menswear is about much more these days; we're noticing more than ever the importance of accessories to finish looks nowadays, and bags are of course part of this. The croissant bag is a great example of our belief that LEMAIRE is one of the great modernists of our generation. It is a brilliant piece of versatile design that succeeds in being cool and functional simultaneously.
ST: For the Croissant, more than its versatility, its practicality – it's just that it frees your hands and you forget about it. It's always about mobility, this bags allows for movement. You suddenly don't have cluttered pockets, you can go about what you have to do.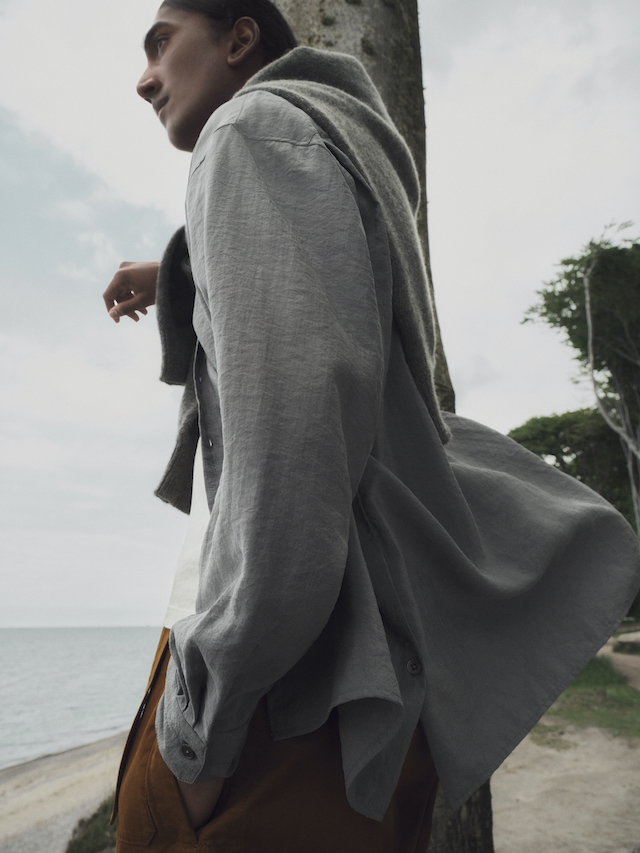 What does military detailing (like the jacket and pants) offer in terms of finishing and practicality?
ST: We mostly focus on the ability to make a functional garment, and we had this in mind for the capsule with Mytheresa.
CL: We are just looking for the garment that doesn't constraint, doesn't impose and never excludes.
How do you craft garments that are both timeless, yet relevant today?
ST: The garment should support you in your daily activities, and you should be the wearer, not the other way around. Clothes should enable you to do the things you have to do.
When there is the right space between you and the garment, with a subtle play on proportions, without fuss, and a bit of nonchalance… then this is timeless and always relevant because the garment becomes a friend, supporting you as an individual.
CL: About the individual, it is hard for me to understand how you can create clothes without thinking about the future wearer. It is key for us, and I think this is how you do ''timeless'' and ''relevant'', not that I claim LEMAIRE to be these adjectives (laughs).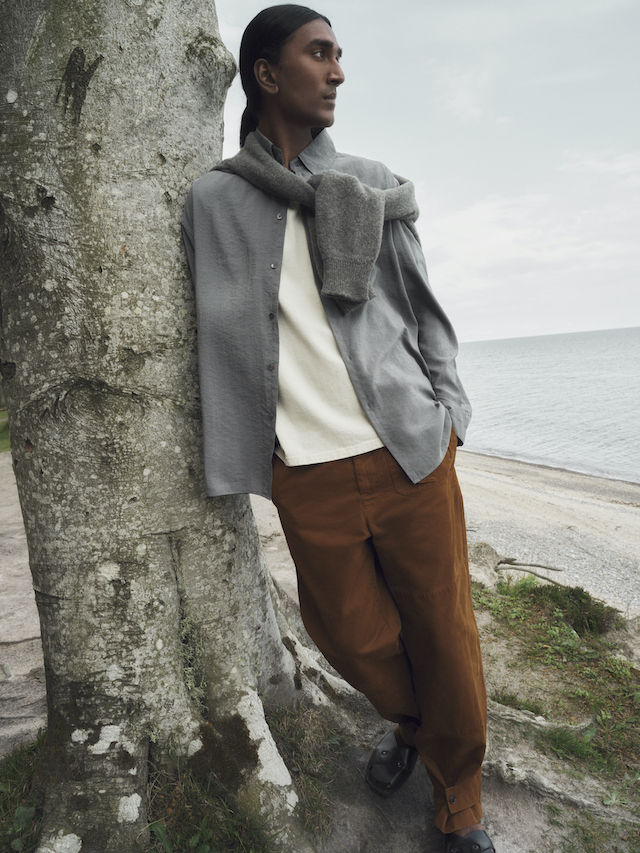 What aspects of the collection do you hope the editorial story will capture and celebrate?
CK: I hope we manage to capture the essence of a modernist wardrobe organisation with our campaign. It's all about trying to have less things whilst still enjoying the luxury of new things.
ST & CL: We hope that the collection will evoke a fresh walk in nature during fall. All about movement, walking, racing forward even, with a new united heart.