Creative Director of lifestyle brand Tumi, Victor Sanz, chats to Port about the role of technology in luggage design, keeping the customer at the forefront, and what to expect from the Spring '18 collection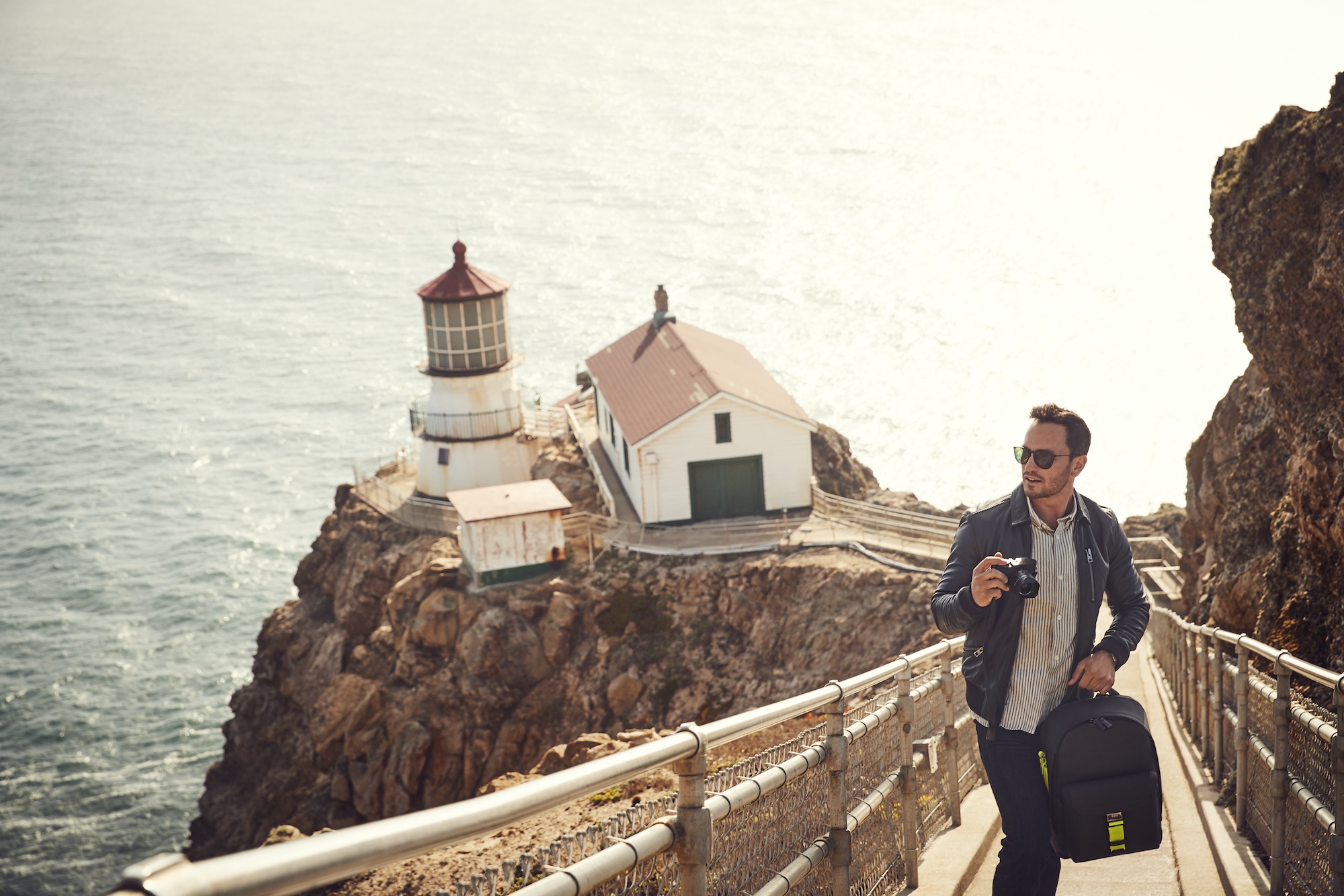 When creative director Victor Sanz joined Tumi in 2003, the company was very much focused on luggage. Founded in 1975 by a Peace Corps volunteer, Tumi had its origins in importing leather bags from South America before moving into designing its own luxury executive travel cases and bags. Yet it was not till Sanz joined that Tumi could position itself fully as a lifestyle brand – a move that saw the company leading the premium-luggage segment of the industry and, last year, being acquired by Samsonite.
Sanz, who trained as an artist before finding himself drawn to product design, worked at Kodak designing award-winning digital cameras in the early 2000s, but he felt "the itch" to try fashion. Tumi arrived conveniently and, apart from a brief hiatus working at Olivet International, designing collections for Tommy Hilfiger, Nicole Miller and Joseph Abboud, he has been with the company ever since. As he launches the new Spring collection, Port caught up with Sanz in London to discuss designing for the global citizen, collaborating with MVP stars, and sending suitcases into space.
Would you say Tumi was a luggage brand, or is that too restrictive?
I see Tumi as a lifestyle brand for the global traveller, the global citizen. It's about giving people the tools to make their lives easier, keeping them elevated and inspired and able to push themselves.
How new is this within the industry? What is Tumi doing which is different to other brands?
I think the key has been understanding the customer. That is at the heart of what the brand has been about, looking at how the customer's life is changing, how travel is changing, how business is changing, and creating the solutions for that. For me, that's been one of those things that has kept me at the brand, the world is changing with it. And now we're creating products that are more fashion forward and lifestyle driven, it's not just about the functionality.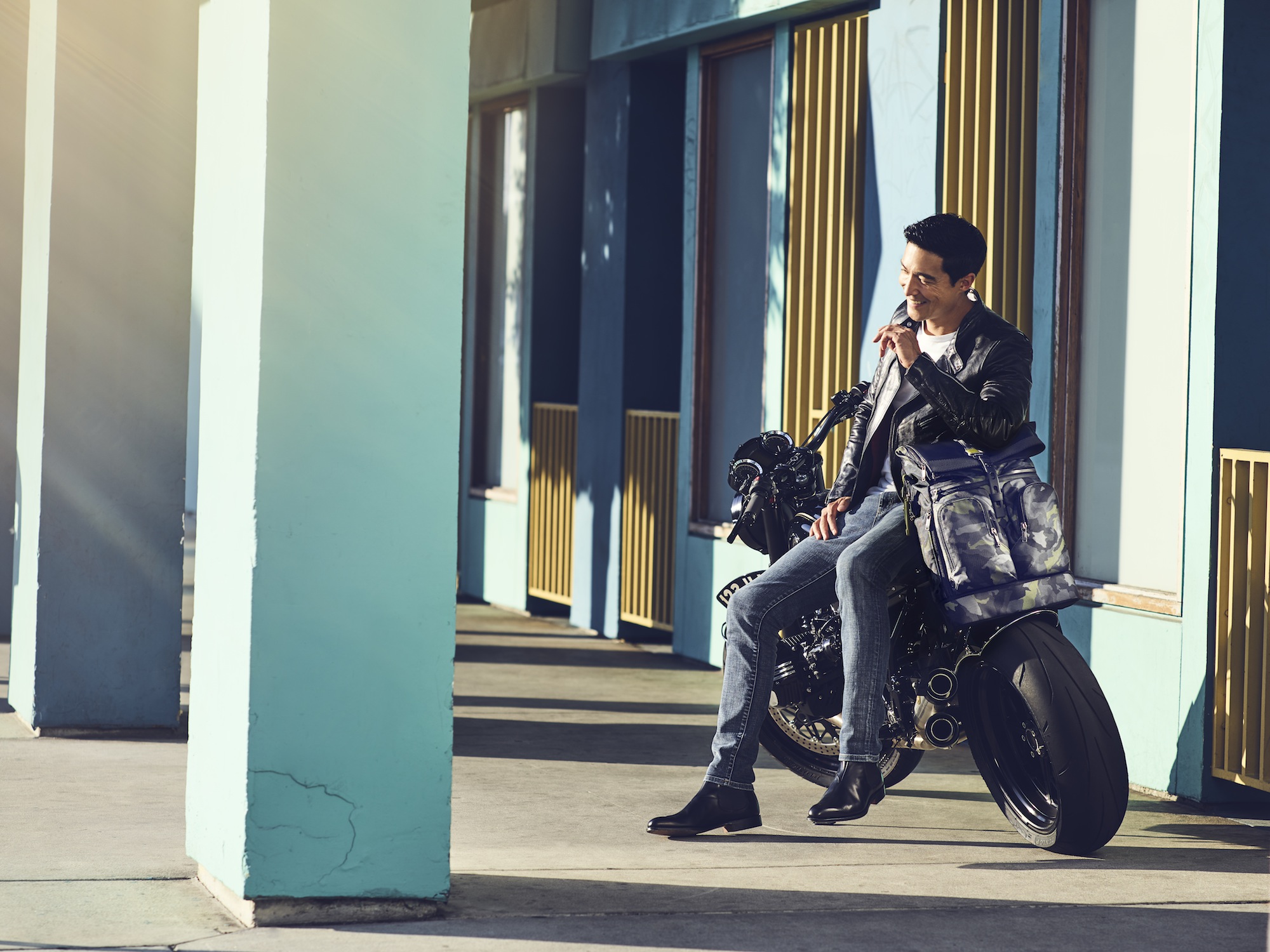 It's interesting to see how people's lives are changing. How do you think technology is going to impact what you do in the future?
The rise of the iPad and the smartphone represents a global, cultural shift in how we handle business and communicate with one another. People aren't carrying so many heavy products, laptops are getting lighter, more work is being done on our phones. People want a bag to go to the office and then to the gym afterwards, it needs to suit both places. People want things that are reliable, durable and lightweight, that are an expression of themselves, that are stylish, that are refined. We're three dimensional individuals.
Tell me about your market.
In the past, we were very focused on the business traveller segment of the market. Yet, the more we learned and understood, the more we realised that DJs and CEOs were also carrying our bags. Our customers are interested in art, music, architecture, food, travelling – their world is much larger than just the particular city they're living in. It's really about this world experience. We collaborated with Russell Westbrook, a professional athlete, the MVP of the NBA, a fashion icon, but he's also a Tumi fan.
How do your collaborations come about, and what form do they take?
Collaborations always start off with a conversation: about life, culture, food, music, the way we live our lives. That ping-ponging of ideas is very fluid, it's never one-sided. At the end of the day the product needs to be born out of both people, we're not able to do it on our own, and neither are they. So it's the best of both worlds. When we did a collaboration with Eva Fehren, a jewellery designer, the bag is true to how she travels, with a hidden compartment underneath for jewellery. That's why it has this leather drape to it, these oversized details, this hardware, the functionality of it ties directly into what she does. That's very Tumi. We work with people who are trailblazers in their industry, whether it's MBA stars or jewellery designers, fashion icons like Public School or artists like Anish Kapoor.
How important are collaborations for you as a designer? How useful are they in inspiring new designs, new ways of thinking?
The best part about collaborating is the conversations with people outside your own field. They spark new energies, new ideas, new flow, new ways of looking at the process. The customer also appreciates seeing something different, something unexpected. I think that's why you see so many collaborations out there in the marketplace as well, it's a great way to generate new creative energy.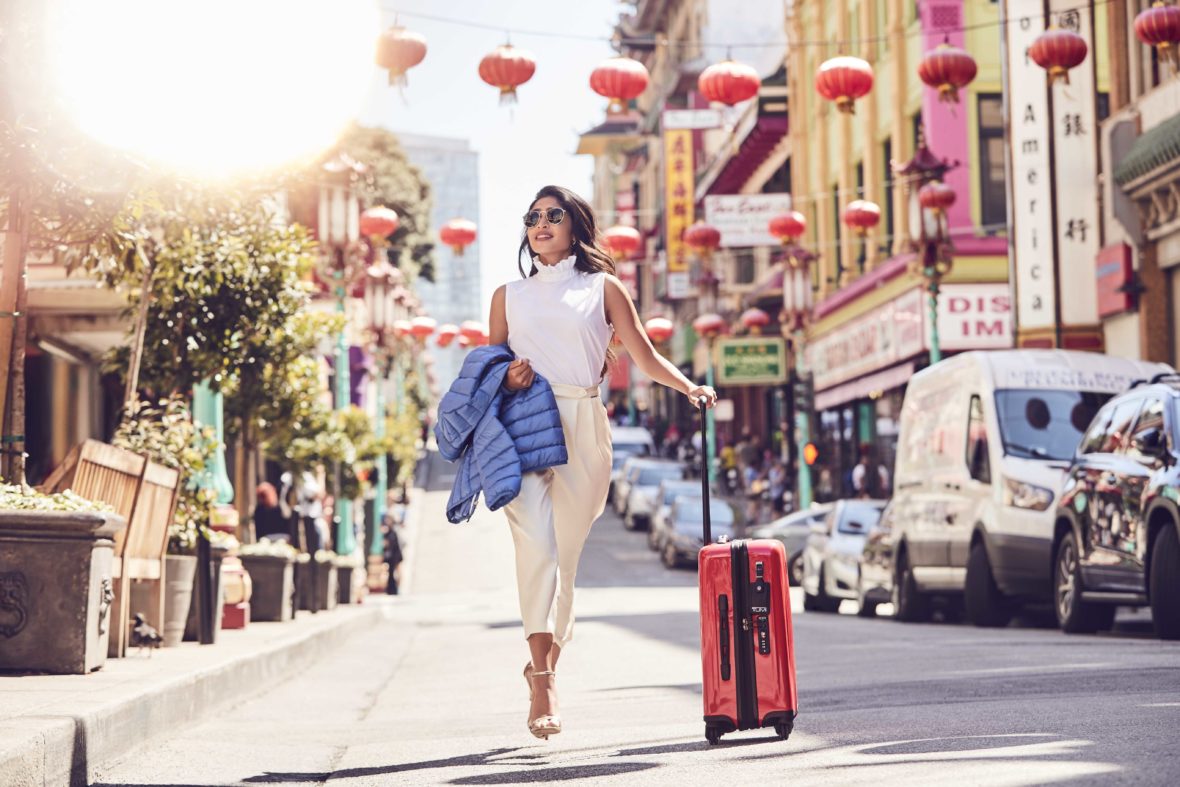 What are some of the challenges that you face, in terms of innovation?
We never sit still, we're always looking to improve the collections. We like to reach out to other industries for material knowledge, to understand different engineering techniques, to make the product work at a higher level than ever before. That's an ongoing challenge because materials are always developing. For example, the aerospace industry is going through its second phase, like what Elon Musk is doing. We're thinking about how to tap into that knowledge of material and technology, and how to get that into products like luggage.
I wonder what a suitcase that you'd take into space would look like.
You'll have to wait and see! We'll be there sooner rather than later, as the human race progresses… So we might as well prepare for that now.
In the less distant future, what's the idea behind the spring collection?
As a brand, we're still grounded in travel, so we definitely look to different destinations as everybody gears up each season. So, for our spring collection we're looking to go to some warmer places, looking for energy and some life. That's what you're going to be seeing in the new collection, there's a lot of bright colours and freshness. The world has had a very interesting 2017, and I think everyone needs this kind of refresher.