Zegna reimagines the iconic shoe for SS22, placing versatility and flexibility at the core of its refreshed design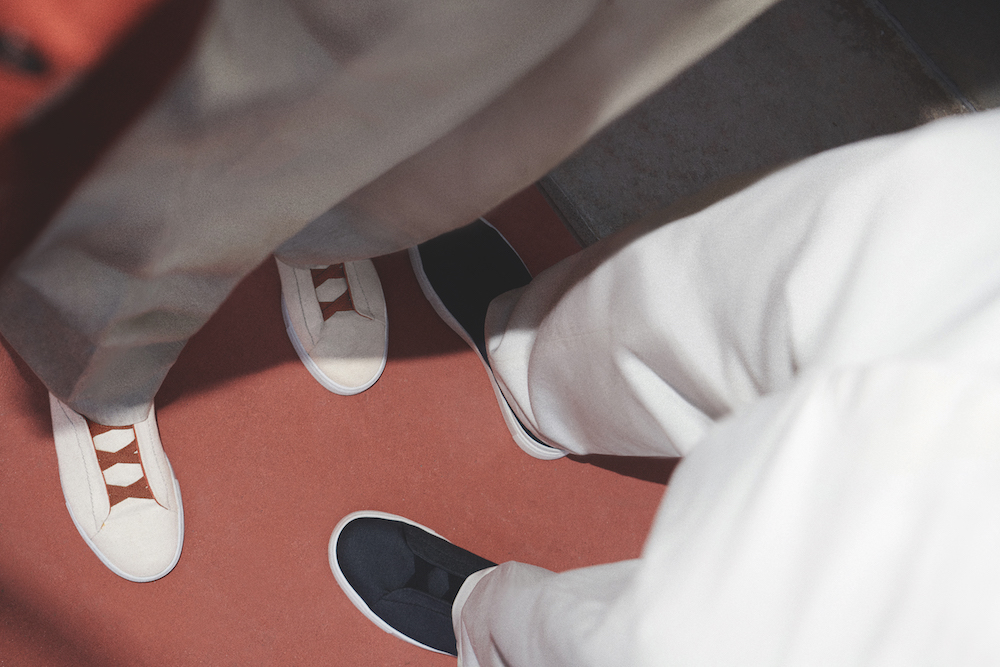 So long are the days where sneakers are reserved only for athletes. Thanks to modernised updates to the typically sports-centred footwear, comfort, ease and style now go hand-in-hand to its practical counterparts. In the latest announcement from global luxury menswear brand ZegnaZegna, the Triple Stitch Sneaker is proving just that with its versatile approach to aesthetic and design.
Reimagined by artistic director Alessandro Sartori, the Triple Stitch Sneaker returns each season and has consequently solidified itself as an iconic staple within the contemporary menswear capsule wardrobe – especially in the cupboard of Zegna, an enduring influence in the luxury leisurewear industry for 112 years. This new iteration, then, features a revamped silhouette that sees elegance merge with high design and a multitude of wearable colours. A smooth and classic structure means the sneaker can be worn in an array of different settings, from the humdrum of daily life to work, travel and the more leisurely. Coupled with a refreshed take on its materiality, the sneaker sees a rich grained leather paired with canvas and suede, topped off with elastic straps for the wearer to conveniently slip on and off with ease and mobility.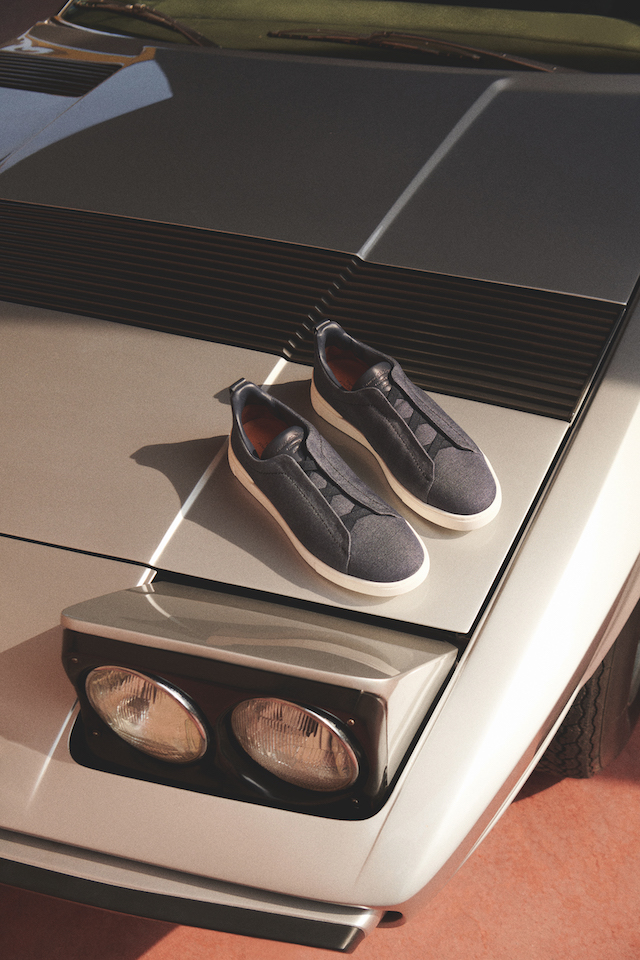 Comfort is indeed of high importance to the design of the Triple Stitch, which is further elevated by its lightweight rubber sole and flexible construction. By emphasising the need for accessibility and comfort, this shows just how much the needs of the modern wearer has changed. The shoe can quite literally be worn with anything, whether it's the more formal attire to the more casual – a suited trouser to a sporty jogger, for instance. 
Formerly making its name in the early 1830s, the sports shoe was first created by The Liverpool Rubber Company, founded by John Boyd Dunlop. At the time, the sneaker made headway for its innovative method of bonding canvas to rubber roles, making it the perfect shoe for trips to the beach. Further down the line, the sneaker steered more in the way of athletics and was therefore dominated by sporting pursuits, moulded by a more athletic function and design. And now, the Zegna Tripe Stitch Sneaker comes at a time of universality; it's a melting pot of style and form, past and present; it's to be worn with flexibility at the hand (or foot) of the wearer.
Zegna was founded by Ermenegildo Zegna over 110 years ago in the Piedmont mountains of Northern Italy. Now part of the Ermenegildo Zegna Group, the company has long been committed to preserving and leveraging its heritage – and the Triple Stitch Sneaker update is pinnacle of that.