Carl Waldekranz is one of four founding Tictail members, hellbent on becoming the Tumblr of E-commerce and changing the way we set up online stores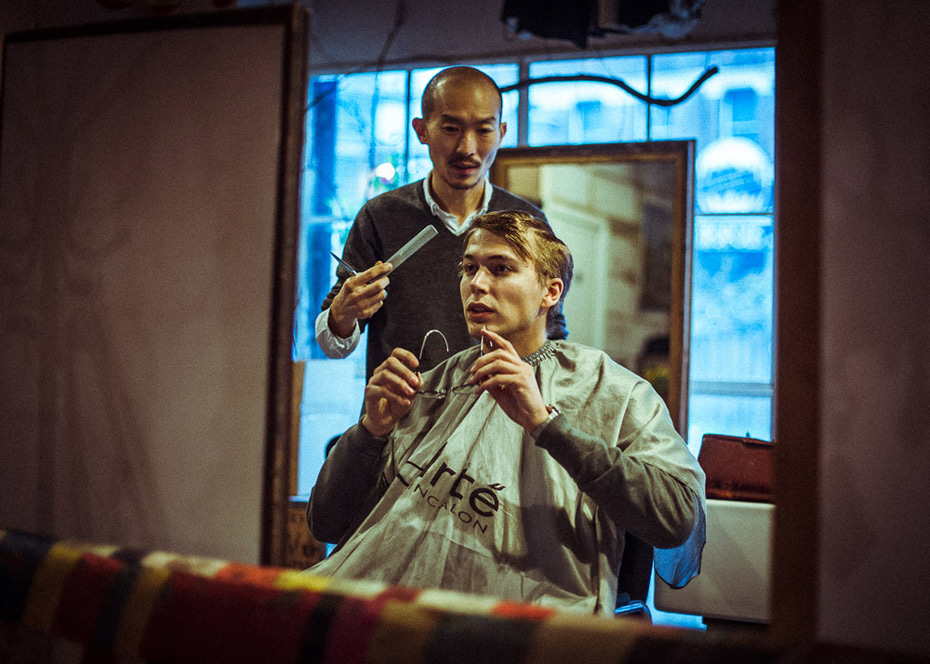 Text David Hellqvist
Photography Morgan O'Donovan
Carl Waldekranz, a 27 year old Swedish Internet entrepreneur, got his big break seven years ago. He had just left school, desperate to start up his own business. The first client Super-Strikes, his first creative agency, signed up with was another tiny start-up in the Stockholm area called Spotify. Needless to say, that's a pretty good first client by any standard, especially for a teenager working out of his kitchen. Over the following years, right up to Spotify's US launch, Waldekranz and his colleague, Kaj Drobin, helped develop the typeface, illustration style and webpage design for the company.
"At the time, Kaj and I had developed Keyflow, the world's first digital guest list system, which all the clubs in Stockholm started using – it was pretty sweet as it gave us an income and access to the nightclubs," Waldekranz explains. "One day a friend came by the office, he had just received the first beta version of Spotify and my head just exploded – it was so cool. I asked who was behind it and got an email address to Sophia Bendz, today the Global Marketing Director at Spotify. So I emailed her asking for an invite to Spotify, which she very politely refused. At that point I should probably have given up but I emailed back saying, 'I completely understand but it's very hard, I feel like I've developed a drug-addiction and I must see more! Tell you what, I'll get you on all the guest lists of Stockholm's nightclubs for the rest of the summer and maybe I'll see you in one sometime'" That was the beginning of a fruitful collaboration, and the very beginning of what was to become Tictail.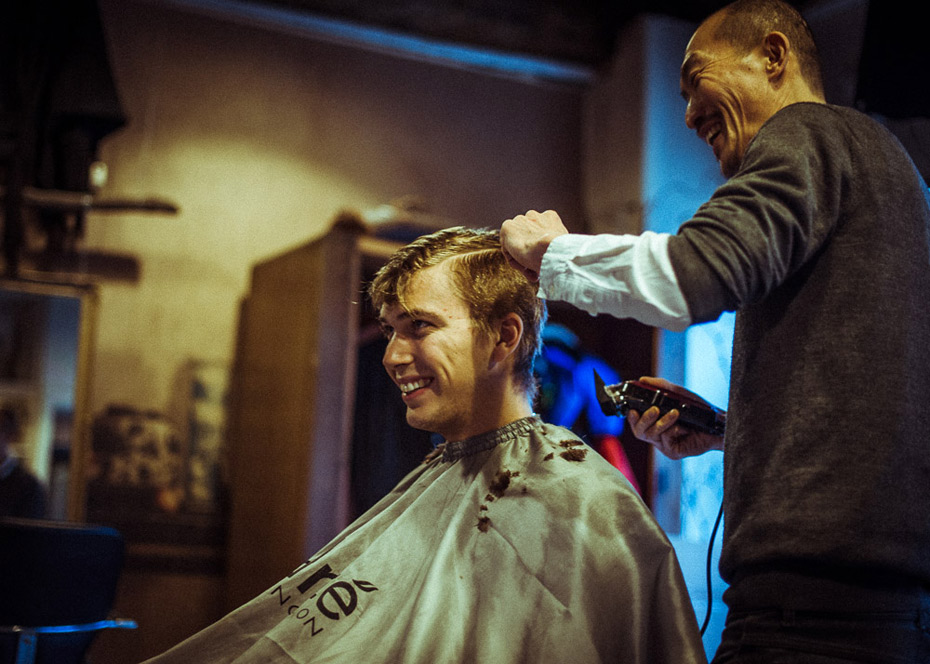 Still based in Stockholm, Sweden, Tictail is part of a new generation of E-commerce network sites that enable smaller businesses to trade online. As many retailers know, setting up a cyber shop is not only complicated but also an expensive operation. Today there's a range of sites that allow you to follow a simple template programme and start trading soon after, for free or with minimal costs. All you need is stock and a Paypal account. For Waldekranz, having grown up with the democratised idea of the Internet as guidance, there's no doubt this is the way forward for small and mid-sized companies when it comes to establishing themselves online – in itself a must for any business with survival ambitions.
"I compare E-commerce to blogs. I've always liked Tumblr and always used it. By combining easy, pretty and social aspects it became the world's most popular blog platform. They changed the blog format: they ceased to be just about publishing facts and content and became about self-expression with people posting just one image at a time. I think it's interesting to think about Tictail in the same way as Tumblr – making it easy, pretty and social, we are redefining what an online store is and we're making them widely available in the same way Tumblr did for blogs. We're making it easier for people by changing the format of what an online store can actually be."
Having grown Super-Strikes as much as possible, Waldekranz and Drobin sold their company to a big time Swedish creative agency, which allowed the duo to carry on working with Spotify and new clients, such as Nokia, without worrying too much about the financial side of the business. That point of view also became the very reason they left: "The values, culture and ideas of a big consultancy agency was very different. I remember the first week there; we'd just delivered a project and had been working 24-hour shifts, but we felt things had gone well. And then we had a meeting with our project leader who essentially said it had been a catastrophe! The project had gone way over budget as we'd put in more hours than the client had paid for but it was the only way we could have done it and that was a struggle for me to comprehend." The decision to leave and start a new company on their own, just like after high school, wasn't a difficult one in the end – but what would they do, what would be the focus of this new adventure?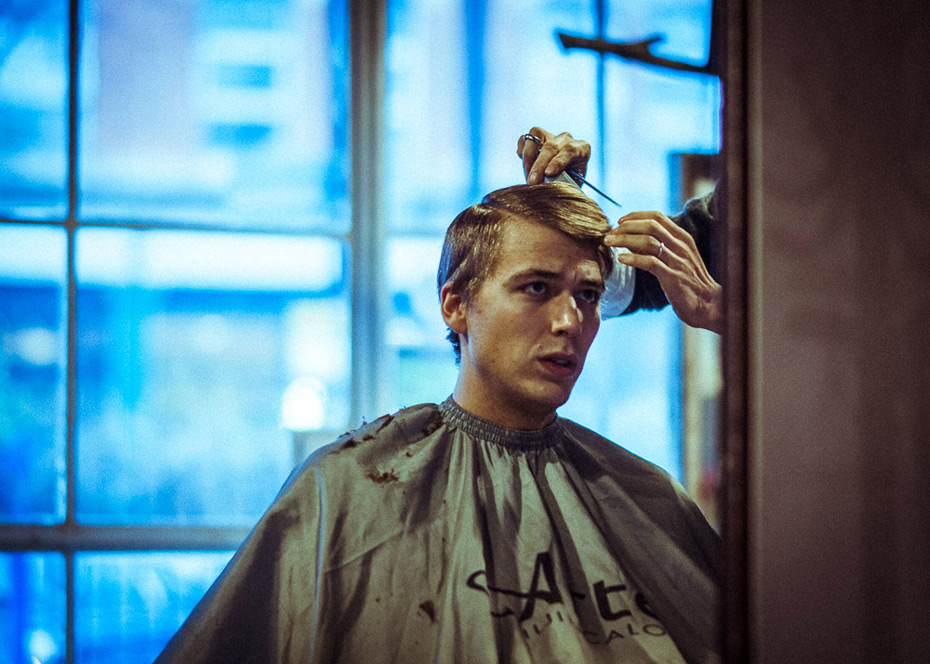 "At the time we'd been doing a lot of E-commerce sites and for me, from a marketing and communications standpoint, E-commerce is so interesting because traditionally the message and the action is separate: you'd have a poster saying 'Buy shoes!' and then the action was that you'd have to go to a store to buy them. From a design standpoint I think E-commerce is brilliant because the communication and the action converge perfectly: you'll have a well-designed message or experience and immediately you can see a result in the business side of things – and I think that's always been what drives me, how branding and design are essential parts of a good business."
Like all the best things in life, Tictail was born in an organic way. The knowledge and ambition was there, the duo – plus newly recruited Birk Nilson – just needed an area to apply it on. The E-commerce angle was always there, right underneath their noses. But there was another reason as well, a question mark regarding online retail that they needed an answer for: "We thought that it was strange that you could sit on a plane and have a video conversation on an iPad with someone on the other side of the world and it felt like mainstream technology, but that – even in 2013 – to create a simple online store that's just beautiful and doesn't cost a fortune was still a hassle!"
Another sign of a well thought-out strategy, the trio didn't resign straight away from their current jobs – they all stayed and essentially worked double shifts for six months. "We all carried on our day jobs but said we'd meet up every weekend in my kitchen to work on development and design from Friday to Sunday and every month we'd put half of our salaries into a joint savings account to get our starting capital. So we'd sit down and just hack away right through to Sunday." The benchmark for the Tictail concept became Waldekranz's mother. "She runs a quirky porcelain business that does old-school tattoos on Chinese porcelain but it's a good business and has good following of people who collect her stuff. We were thinking how would we take brands, like my mother's, who are superb at branding but know nothing about technology, and help them become really great at E-commerce too?" Tictail was born from this desire to push boundaries, just like all the other Waldekranz adventures.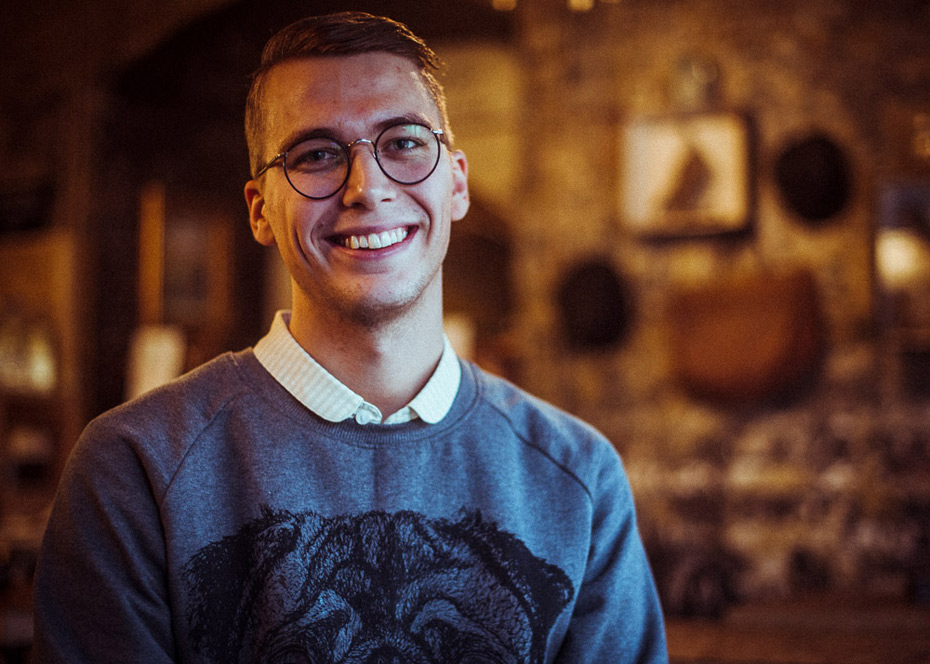 Once all set to go, the guys decided to move to Silicon Valley. "On the first day of Tictail we got on a plane! Our assumption was that when you go to Silicon Valley, you have to have a splash screen where you can sign-up for the beta version when it's released, a blog and a jobs vacancy page. We were only able to tick off the first two due to time constraints." But instead of having an official jobs page, Tictail put a line in the source code of the page that read, 'If you find this, you're probably as eager a developer as we are, write us a line and we'll meet for coffee'. "This was May 2011 and no-one knew about us, my mother didn't even know I'd quit my job. A month later, back in Stockholm, Birk calls me and says, 'Carl, somebody just sent us an email!' So Birk called him and they spoke for about an hour and a half – just aboutt the internet! We invited him to come over to the office the day after." That person was Siavash Ghorbani, the fourth founding Tictail member.
Today, Tictail employs ten staffers and the E-commerce network supports 10,000 stores. Quite tellingly, Waldekranz is as proud of his nine colleagues as all those clients. The reason being that any company is only as good as the people working for them, and when everyone's come together in such a random and fortune way as with Tictail, then they become even more valuable. "This idea of people is something we come back to at Tictail all the time. Sometimes in interviews people ask us how did we come up with the idea but the idea was just to create the most beautiful E-commerce platform – not a difficult idea to come up with, it's not like you have to be a maths professor. It's just evolution: services become cheaper, they become smarter – we're essentially just part of the evolution of technology. But what makes Tictail special was the putting together of this team…"