How does one become a watchmaker? Betty Wood finds out from the Swiss brand's head watchmaker at their Schaffhausen factory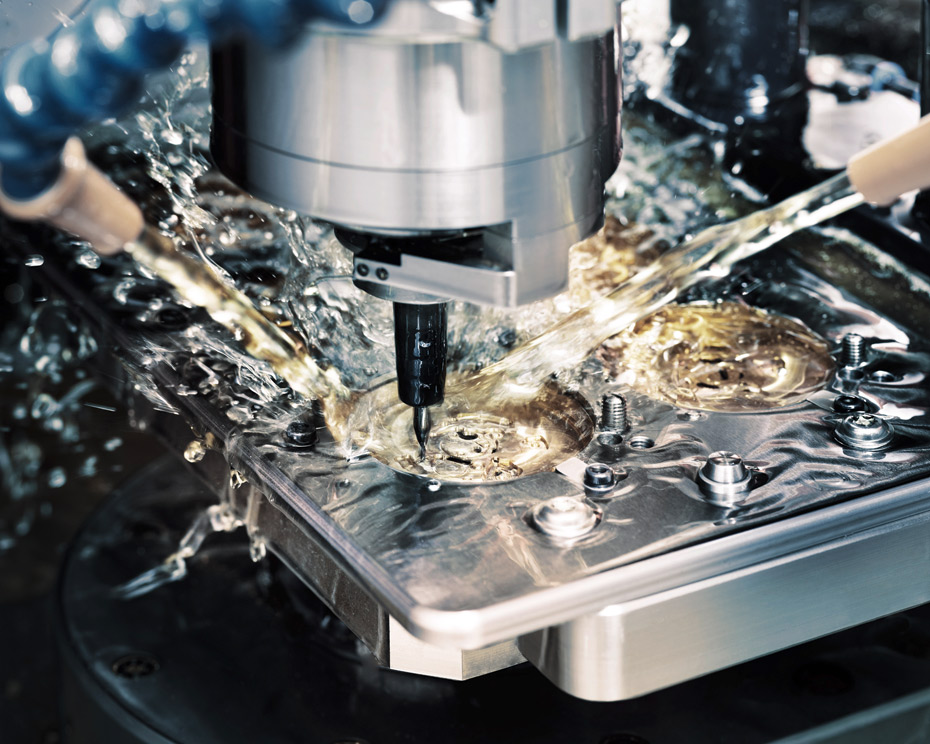 It's a profession that you probably overlooked when filling out job aptitude tests in sixth form, but unlike Alan Moore's gloomy prediction in his seminal novel Watchmen, the profession of watchmaking is far from extinct, despite the rise of digital.
Christian Bresser is head of watchmaking at luxury Swiss manufacturers IWC, based in Schaffhausen. He's the youngest person in the industry to hold such a position within a major house. Extroverted, charismatic and funny, he's the antithesis of the traditional image of the solitary watchmaker bent silently over his desk with only a loupe and lamp for company. But then, Chris is pretty a-typical across the board, as are IWC.
We find out how a little boy who dreamt of being a pilot became a watchmaker, and why he chose IWC as his home.
Betty: Why did you become a watchmaker?
Christian: Coincidence. I wanted to become a jet fighter pilot. That was my childhood dream. Then my eyes started to deteriorate, so I had to look for other possibilities. I went off travelling, did my service with the German army and came back, but had no opportunities… I applied for quite a few apprenticeships: goldsmith, watchmaking, diamond cutting, dental technology and technical drawing – areas I felt I'd feel comfortable in.
I got a position as a watchmaker's apprentice. I said to myself, 'I will finish it to the best of my abilities, so I can choose a company I want to work for.' Within the first three months I realised how fun it was; within six months, I fell in love with the job. But it was a calling that I found by pure coincidence.
"From a watchmaker's point of view, I'd love to build the whole thing by myself, but it's not possible anymore"
Betty: How did you learn watchmaking? Is there a set route or school where watchmakers all go?
Christian: Normally watchmaking apprentices go to a company and a school; it's a dual system and takes three and a half years to complete. I went to a full-time school, and learnt from the old masters. I had to finance it all myself, but I had the privilege to learn real watchmaking craftsmanship, which most watchmakers don't learn nowadays.
Betty: You studied in Germany – what was it about IWC that made you want to work for them, in Switzerland?
Christian: Firstly, the market situation – back in 2000 it was very high. Watchmakers were needed all over the world because the watch industry was booming. I visited Switzerland with my class and we went to Zenith, Rolex, Omega and IWC. When I visited IWC, I knew about their watches from my teachers (an insider tip) and of course Kurt Klaus's perpetual-calendar, made in 1983. That was something that I learnt about.When I visited , it was the most – and I don't mean this negatively – imperfect of all the companies [I saw]. It was small and only the insiders knew about IWC and what they did at the time. I saw an opportunity – the company was going to grow and I wanted to be part of that.
What I also saw was the family feeling that we have here: being the only watchmakers in German-speaking Switzerland at that time, there's a very different state of mind in the watchmakers here. The whole company is really a very large family.
Betty: What personal qualities do you need to be a good watchmaker?
Christian: Passion for your work. I always ask myself, 'What would the customer expect?' It took me nine months and 13 days for me to get my first IWC watch. When I was working on it, I asked myself what I expected from my own product. I now own a few IWCs  – I live the brand, I want to give them the same quality that I give myself. This is what pushes me to build our watches to the best of my ability.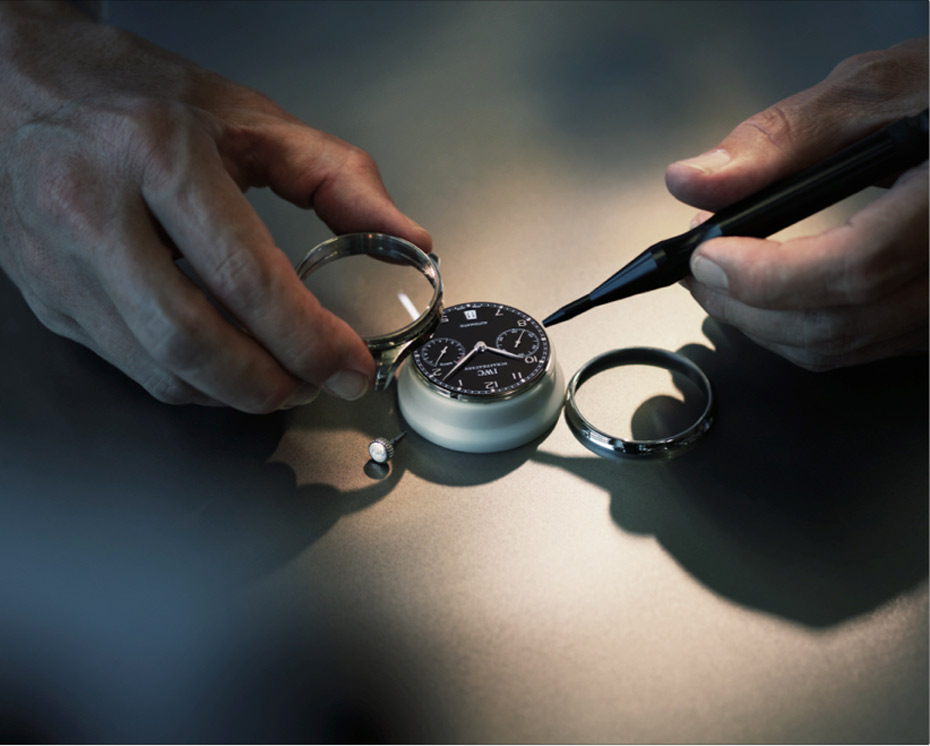 Betty: What's the process of building an IWC watch?
Christian: From a watchmaker's point of view, I'd love to build the while thing by myself, but it's not possible anymore. We produce a certain amount of watches per annum; we have different families [of watches]; different levels of watchmaking…
So we have different departments doing different steps. With the Portuguese Calibre 5000 for example, there are 70 powers of movement and we have a very large influence on assembling the movements from beginning to end, i.e the complications on that watch, the specific movement it has…
With the watch casing, the bridges, the jewels – they're all done by our pre-assembly line downstairs. We have employees doing one step in pre-assembly; those parts are then galvanised or decorated and passed on to the next step, where they're delivered to the assembly line of a specific department where they'll be put on, say, the perpetual calendar, or the double chronograph module, or the specialities of our high-end watches. There's a department that does this, where they build almost everything from beginning to end, and that is the Department of Specialities. Our Portuguese watches, for example, are all hand crafted.Betty: When does a watch become 'complicated'?
Christian: Our complications start with the double chronograph, although anything that shows you more than hours, minutes and seconds is considered a complication. Chronograph; day date system; automatic winding system – even though they are complicated systems, we do not consider them complications. When you start really hand crafting a watch, that's when you meet complications and need specialities. You cannot interchange parts, as they are specially made for that individual timepiece. That's what we do in these departments, and there are only two departments where we do this. Every customer is getting a one of a kind timepiece, because the watchmaker takes his time to assemble all of this, and adjust every spring, lever, bridge and jewels – everything is done by the watchmaker.
Christian is IWC's head watchmaker. A car enthusiast, he spends his weekends traversing the Swiss-German border to drive the autobahn