An intimate documentary directed by Reiner Holzemer follows a year in the life of the Belgian designer as he reveals the creative process behind four collections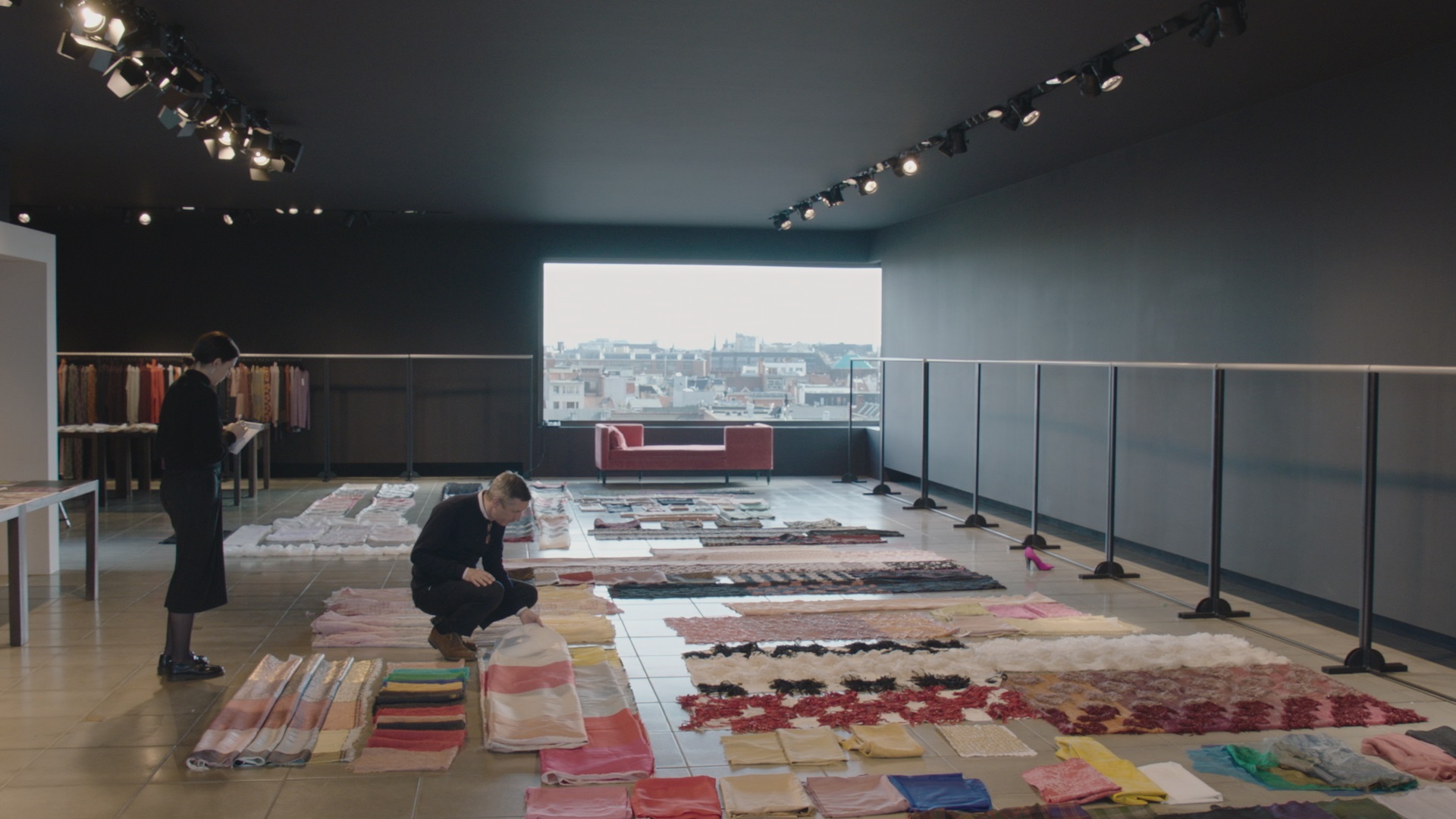 Dries Van Noten is one of the most unassuming figures in fashion. In an industry which otherwise moves at an impossible pace, he is a thinking, feeling designer, and for more than 25 years, he has remained independent in the face of fashion's runaway globalisation. 
Despite his relatively low profile, Van Noten is a veteran designer and celebrated his 100th show in March this year. A master of print, pattern and texture, he emerged from Antwerp's Royal Academy of Fine Arts in the early '80s as part of a group of designers including Walter van Beirendonck and Ann Demeulemeester, often referred to collectively as the Antwerp Six. Since launching his namesake label in 1986, he has become widely respected as a designer who has forged his own path.
In a new documentary directed by Reiner Holzemer – whose past films include portraits of artists and photographers such as David Lynch and Juergen Teller – the Belgian designer gives rare access to his home and work life. Over the course of a year, Dries documents the makings of four collections, from his studio in Antwerp to backstage at his fashion shows in Paris. In doing so, it offers a glimpse into the world of "one of fashion's most cerebral designers", as The New York Times has described him.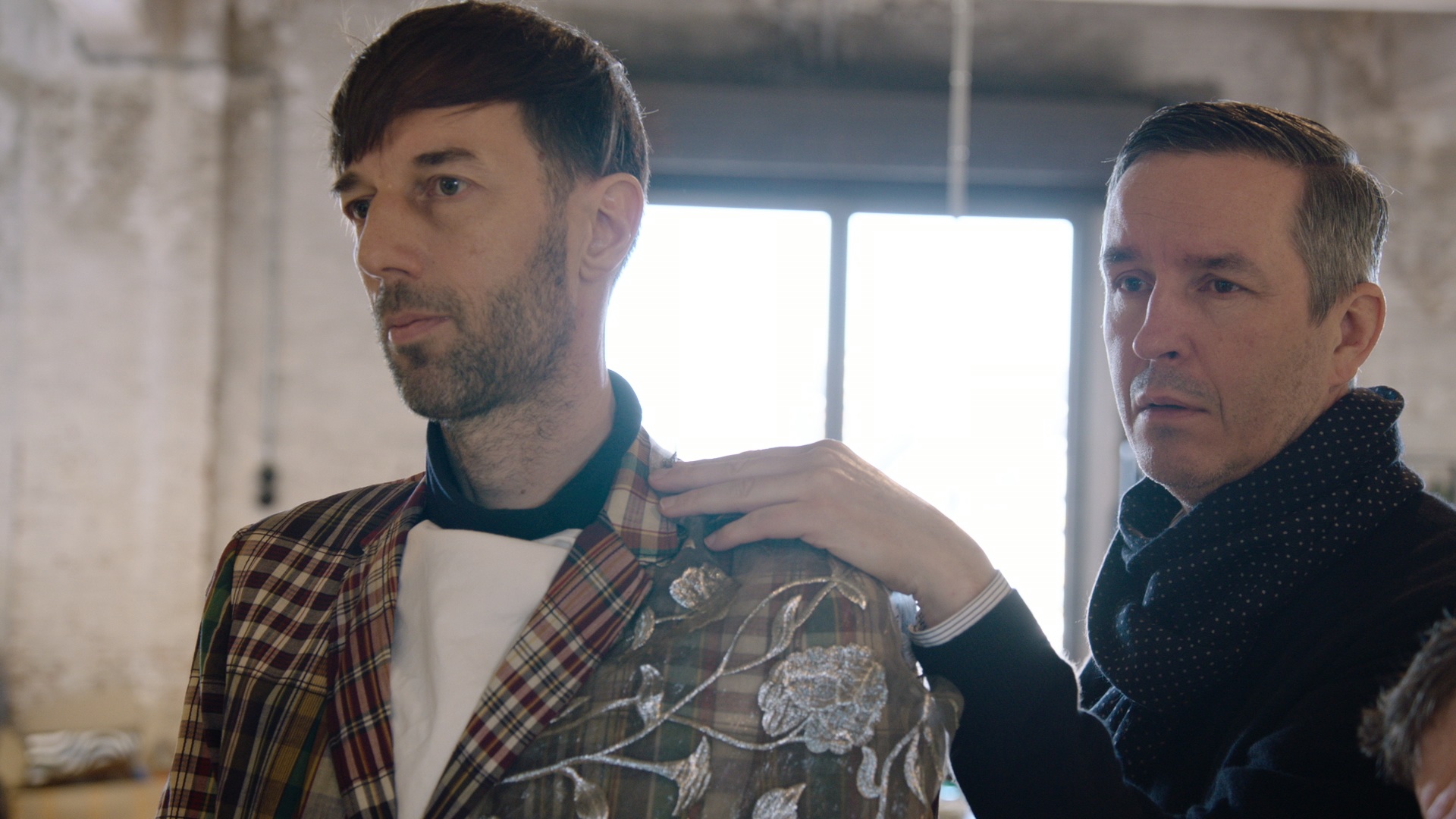 Holzemer, himself a relative newcomer to the inner workings of the fashion industry, met Van Noten while filming his 2011 documentary on Juergen Teller. Immediately taken with the designer's intuitive approach, it took the German filmmaker three years to convince a camera-shy Van Noten to be the subject of his next film. While the designer had outright turned down the proposals of other directors, Holzemer was spurred on by the fact that he never said no. Twice a year, they would meet at Van Noten's shows and each time, Holzemer would ask again.
"I think what encouraged him, or interested him in my work, was that I was not coming from the fashion world," Holzemer explains. "I wasn't a fashion filmmaker and he saw some of my films as portraits of artists, and I think he liked that approach." After this prolonged game of cat and mouse, Van Noten agreed to open up his work and home to Holzemer and a small crew.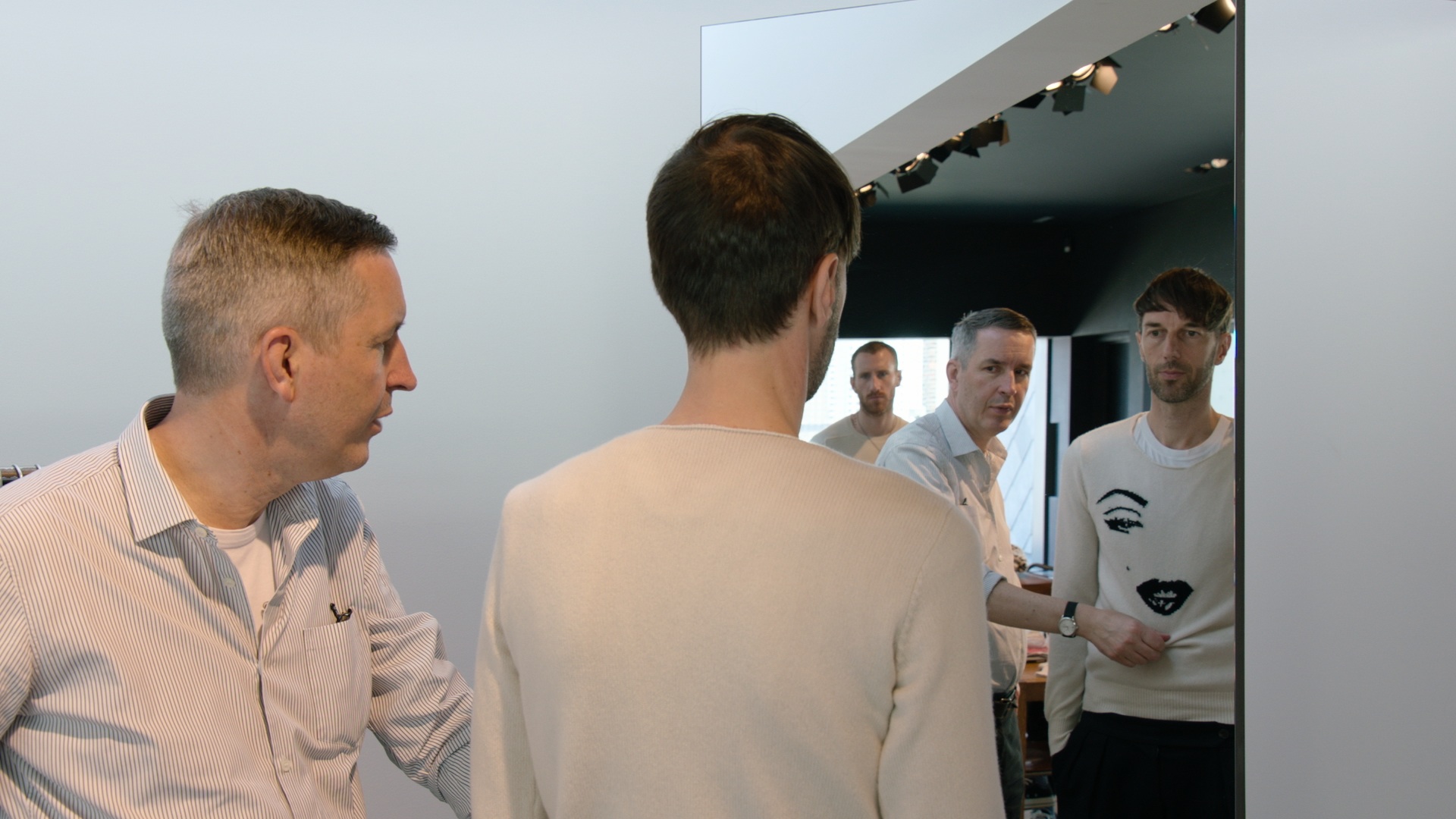 Holzemer's genuine affection for Van Noten comes across in conversation and his respect for designer is more than apparent in his portrayal. Fashion documentaries often capitalise on moments of drama and the frenzy of the eleventh hour, but Holzemer cites examples such as The September Issue and Dior and I as precisely the type of fashion film he wasn't looking to make. With Dries, he insists he wasn't interested in playing up to the same stereotypes; the appeal was the person, not the industry. 
An important aspect of the film is its depiction of Van Noten's life in Antwerp, where he continues to live with his long-term partner, Patrick Vangeluwe, and his dog, Harry. The choice not to live in Paris, where his collections are shown, is a considered one. "There's less distraction and he can really concentrate on his work," says Holzemer. "It's important for him to live his own rhythm, to live in his own world. And that's why he's always creating something new and unexpected."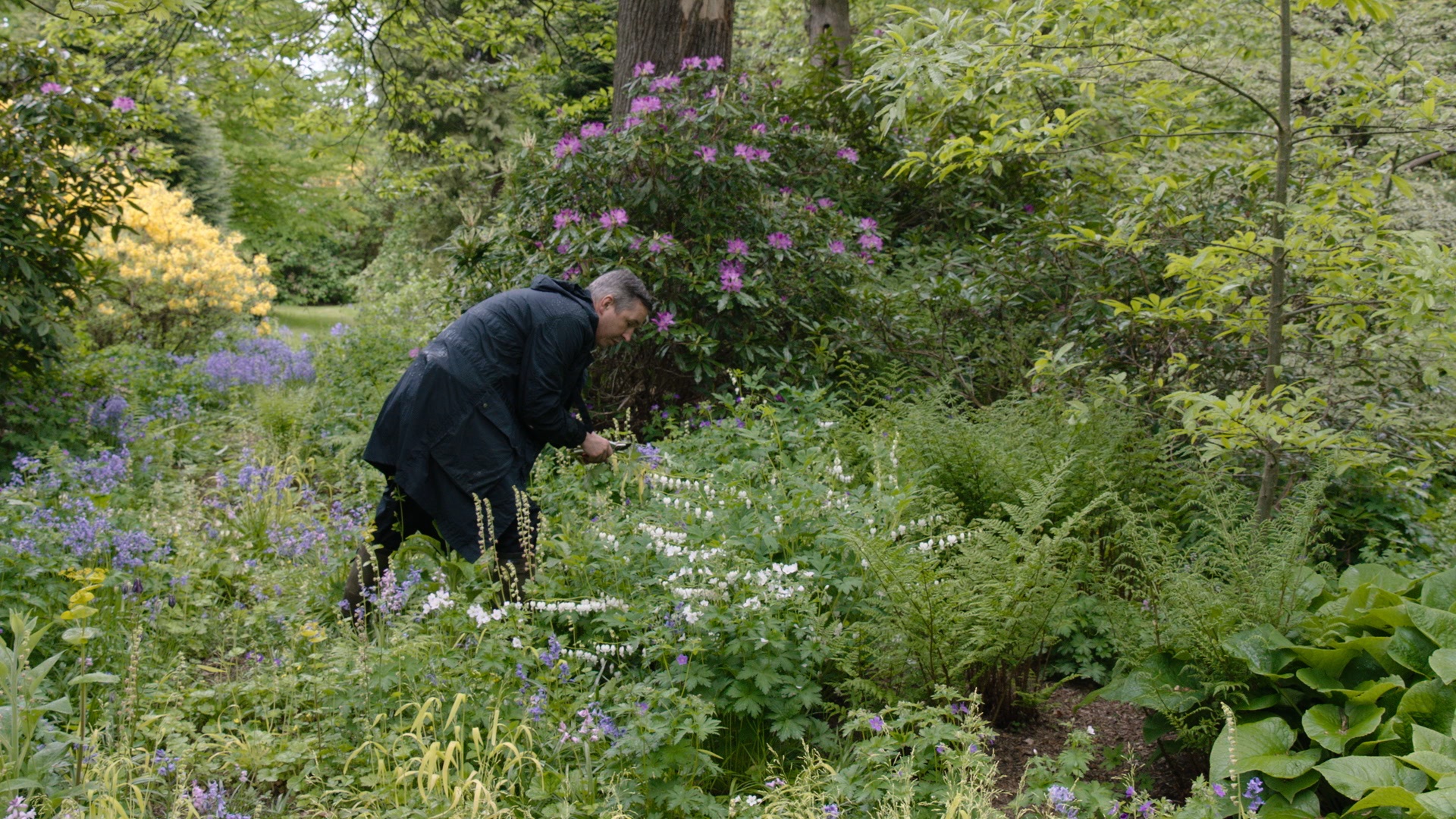 In Dries, Van Noten touches on what he calls the "rat race" of fashion. Speaking of the immense pressure placed on designers today, many of whom are tasked with producing a growing number of mid-season collections, Holzemer says, "In a way he's an exception and in the same way he's typical, I think." Yet, while contemporaries might produce in excess of eight collections a year, Van Noten has refused to compromise the quality of his ideas.
"When he designs something, when it's too beautiful, he adds something distracting or something ugly to make it more interesting, and that's an ongoing process all the time," Holzemer explains of his process. "I found that Dries doesn't draw. He works like a sculptor, working with the fabrics on a live model, more a less. That was very hard for him to show – how he works – because he was always a little bit afraid of showing something that was not perfect, and might even look a little banal in the eye of the audience."
As seen through the eyes of Holzemer, the designer's high-profile admirers, and Van Noten himself, what comes together is a portrait of a man who strives to bring the same artfulness to all areas of his life. "Do you think people like Dries are disappearing in the world today?" Holzemer asks Iris Apfel as the documentary draws to a close. "Not disappearing, darling – they've disappeared," she says. "He's a treasure and has to be treated as such."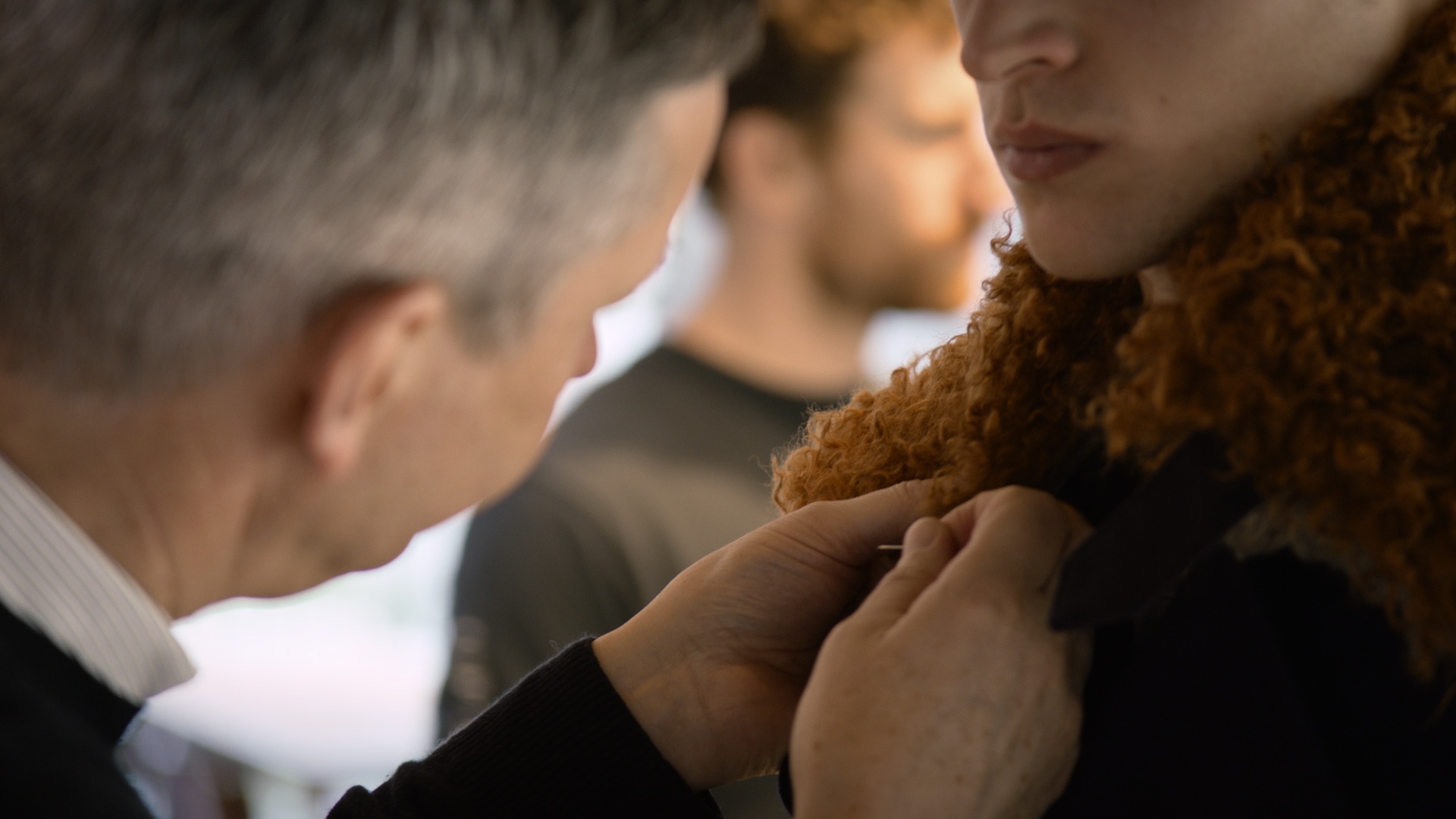 Dries, directed by Reiner Holzemer, is out now on DVD