In anticipation of the CNMI's sixth Sustainable Fashion Awards ceremony, it announces its emerging designers finalists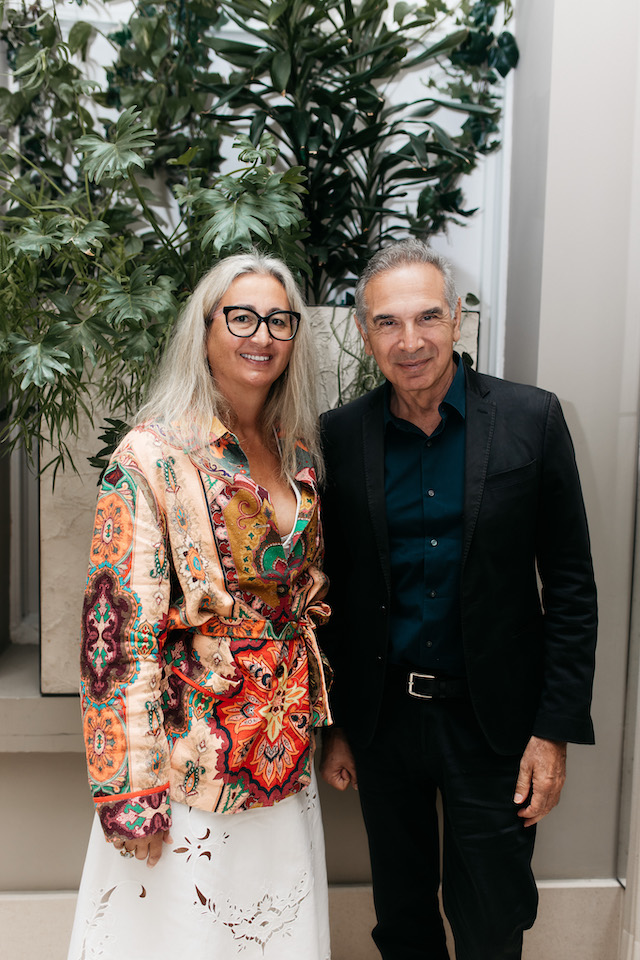 The symbol for the upcoming Camera Nazionale della Moda Italiana (CNMI) Sustainable Fashion Awards ceremony resembles a reconfigured infinity loop. Created by the artist Michelangelo Pistoletto, titled The Third Paradise, it signifies the third phase of humanity that must be realised if we are to survive – one in which the artificial world is harmoniously balanced with the natural. This is alluded to in the artwork's etymology, pardis meaning both paradise and garden in Persian.
In collaboration with the United Nations Ethical Fashion Initiative (EFI), the sixth iteration of the ceremony aims to celebrate the international designers and businesses committed to this circular vision, judging sustainability work in innovation, craft, human rights, environmental justice and biodiversity. Held at Milan's Teatro alla Scala at the close of the Milano Fashion Week, 24th September, the event will be presented by The White Lotus breakout star Sabrina Impacciatore.  
Comprised of 25 NGOs and organisations from Italy and around the world, the advisory committee is joined by a jury of industry professionals and creatives such as Pistoletto that will be chaired by Andrew Morlet, CEO of the Ellen MacArthur Foundation. The charity founded by the eponymous sailor has long championed a circular economy, and has just published their findings from The Jeans Redesign, a 100 participant strong project that encourages leading brands, mills and manufacturers to make their jeans suitable for said economy.
Over 150 nominations are set to be scrutinised using an environmental, social, and corporate governance (ESG) framework for its 10 awards, one of which, The Bicester Collection Award for Emerging Designers, announced its three finalists at a recent press briefing.
The Bicester Collection – a collection of 11 luxury shopping destinations in Europe and China – has run the award for two decades, giving vital mentorship programmes, events and pop-up boutiques to over 100 designers at the beginning of their career. This year's winner also has the opportunity to showcase their work during Milan Fashion Week in 2024, as part of the Designers for the Planet exhibition at CNMI's Fashion Hub.
The first finalist is Ahluwalia, the label launched in 2018 by Priya Ahluwalia that responsibly realises the potential of vintage and surplus clothing through ingenious textile, patchwork and upcycling techniques. Drawing from her London roots, Indian-Nigerian heritage, as well as diverse sources from art, music and literature, Ahluwalia's vivacious designs are soaked in colour and pattern. Already a winner of multiple accolades, including Leader of Change at the British Fashion Awards and the LVMH Prize, Ahluwalia is available through Matches Fashion, Browns, Bergdorf Goodman, Ssense and Nordstrom.
SO-LE studio, the Italian jewellery brand founded by Maria Sole Ferragamo, is the second finalist up for the award. Ferragamo sees "strength in scarcity", transforming leftover materials from Italian luxury brands and manufacturers – such as leather and brass – to create luxurious statement pieces that play with illusion and contrast. With production in Tuscany and two main collection drops per year featuring earrings, bracelets, rings and necklaces, the brands sustainable ethos is extended even to the very materials used in its flagship Milan store.
Last, but not least, is Made For A Woman. Having grown up in Madagascar, Italian-Indian designer Eileen Akbaraly founded the social entrepreneurship project on the island in 2019 to empower women from vulnerable backgrounds and "disrupt the fashion paradigm". Fusing slow fashion, craft and locally sourced, certified raw materials such as raphia, it now employs over 350 local artisans, 92% of which are women. Producing unique bags, hats, accessories, and ready-to-wear pieces, the brand provides free healthcare, mental health support, social services, financial literacy, and education for its workers and their families, illustrating a scalable business model for other projects in developing countries.
"All three finalists are incredibly exciting new voices in fashion," notes Desirée Bollier, chair and global chief merchant for Value Retail Management (creator of The Bicester Collection), "and their talent and convictions speak to a promising future for our industry and our planet."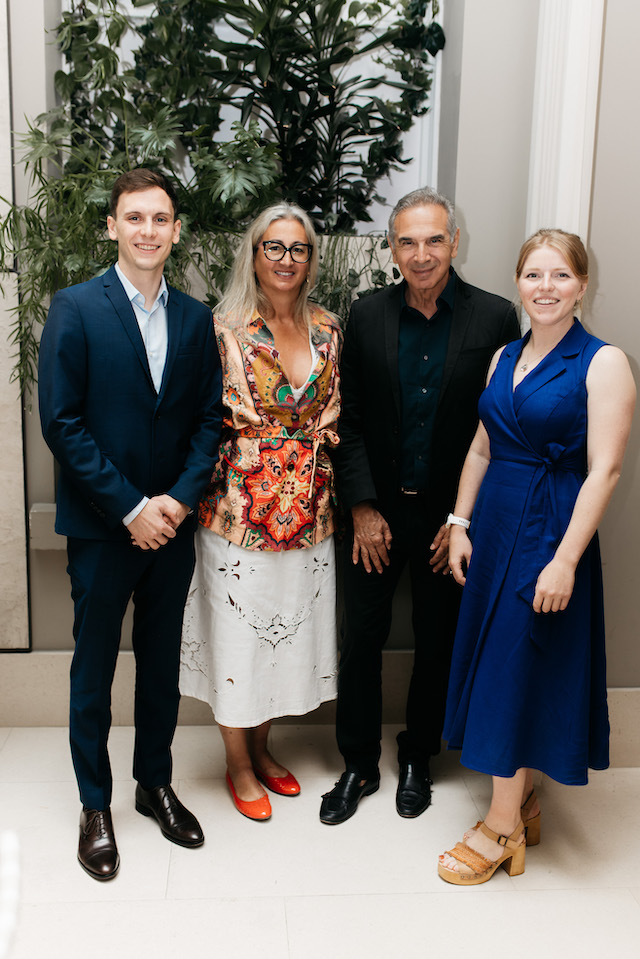 Carlo Capasa, chairman of CNMI, adds, "The CNMI Sustainable Fashion Awards are an important manifestation of our commitment and hard work over the year for responsible fashion… these Awards are becoming an established observatory of sustainability in our industry, a workshop bringing together all the players that are building up best practice. This season, around 30 finalists out of a total of 150 or so will be telling us their stories, a splendid source of inspiration for all of us."