Kenichi Kusano, designer for Baracuta's Blue Label, talks to David Hellqvist about the water-repellent and breathable fabric technology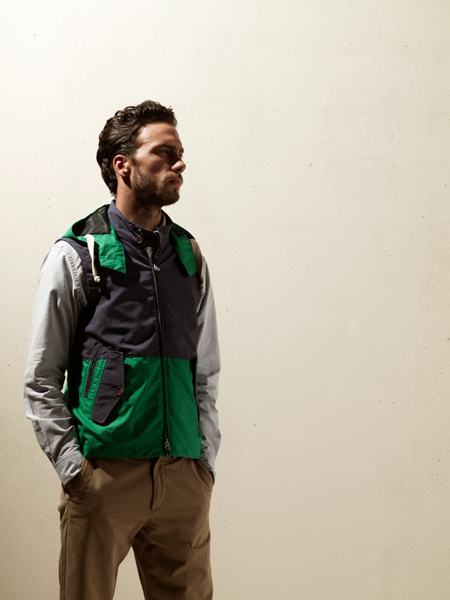 The holy grail for any respectable fashion brand – and especially one that's pre-occupied with substance as well as style, like Baracuta – is a new garment technology that allows the clothes to both look good while still fulfilling its purpose. It's not a new proposition, and it's been achieved before by countless brands and designers. Though, that doesn't make it easy. Finding that balance is increasingly difficult as fussy customers refuse to pay big bucks for sartorial one-trick-ponies, clothes that doesn't tick all the boxes and lets the wearer down with lack of quality.
British cult brand Baracuta, one of the original makers of the classic Harrington jacket, has had this quest on the agenda since it began producing the G9 Harrington jacket back in 1937, and continue to do so till this day. "When I wear a Baracuta Jacket I need it to be very functional and suitable for all weather conditions. Technology and sartorial innovation is very important, especially for the Blue Label line. I'm always thinking about how we can bring it in to update daily wear without losing the look and the heritage style that Baracuta is famed for," says Kenichi Kusano, creative director of the Blue Line.
What this search for innovative technology means differs for each decade as new machinery constantly moves the benchmark forward. In the last few years, a lot of the energy has gone into developing new water-proof materials that allows you to stay dry. Gore-Tex technology and taped seams were for long the ultimate combination. A while back the Swiss-based Schoeller Technologies AG developed the 3XDRY technology.
"The technology was developed about ten years ago. It's a water-repellent and breathable technology that does not affect the original texture of the fabric itself and continues to maintain the texture, touch and feel of the fabric," Kusano explains. With its 'Advanced Moisture Management' finish, 3XDRY combines two technologies in one fabric: on the outside the textiles is coated with a water-repellent function, called the hydrophobic effect, while the fabric's inside absorbs perspiration (hydrophilic). This means that moisture hitting the jacket as rain is repelled, and that body sweat is quickly absorbed by the material, keeping you dry both on the inside as well as the outside.
"I first heard about the company and the technology at a fabric exhibition in Hong Kong, it was already being used for sportswear but I could see the potential of using it with outerwear/daily wear. I've also used the technology for Beams Plus." The 3XDRY technology has successfully been implemented into Baracuta's Blue Label collection for AW13, which, Kusano says, was themed on "the coast and sailing with the inspiration for the colour block line, which uses the 3XDRY technology, coming from international signal flag colours for ships." Kusano set out to make them "very durable and comfortable".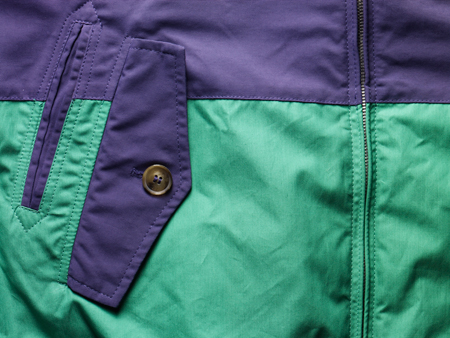 Other, even more high tech fabrics, are available but, according to Kusano, they are for pure outdoors brands. "For Baracuta, we didn't need a fabric to be this high performance as comfort and style have to be considerations when designing casualwear." So in many ways, 3XDRY and G9 go hand in hand.
Detailed jacket shot by Thomas Brown. More info on Baracuta HERE