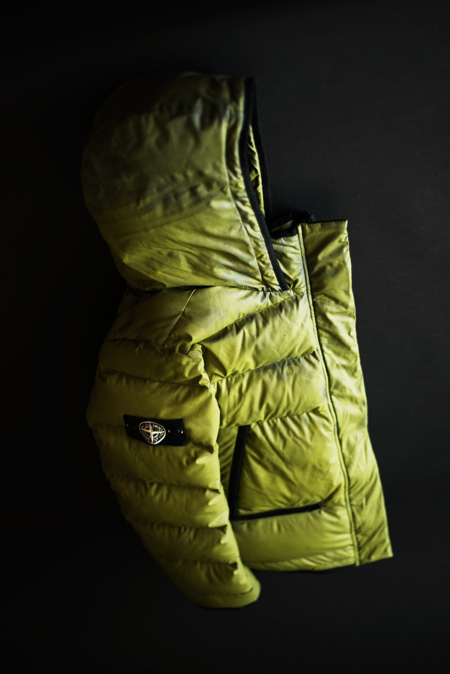 As the mighty Italian sports brand Stone Island celebrates its 30th anniversary, Port takes a look at an incredible journey in fabric innovation and cerebral design via one of its most eminent pieces, the Ice Jacket J
Introduced in 1989, the jacket was one of the key designs that put Stone Island on the fashion map. Now a brand staple, it is influenced by authentic work gear and military uniforms, and its design has been repeated and reinterpreted over several seasons. For Fall/Winter 2012, the J returns to taunt fans with a new flavour.
It works by applying a polyurethane film embedded with microencapsulated pigments to the jacket's lightly padded polyester jersey outer shell. A tailored fabric that is temperature-sensitive to water and wind, the resistant coating is thermo-chromatic and effective between 10° to 15°C. It means that when the wearer is exposed to the elements, molecules are stimulated that alter the passage of light through the pigments, changing the shade of the jacket from a chartreuse green into a chilled grey slate. Complete with a feather-down lining and angled pockets, zip fastenings and internal elasticated cuffs, the brand has left, ahem, no stone unturned when it comes to functionality.
Masterminded by creative director Carlo Rivetti and an expert team of designers, Port wishes Stone Island another 30 years inspiring the unification of science and style.
Photography Nikolas Ventourakis
Here Comes the Science Bit appears in Port issue 8, out now.
Alex is Port's Fashion Editor