Anthony Joshua talks to Port about his new collaboration with BOSS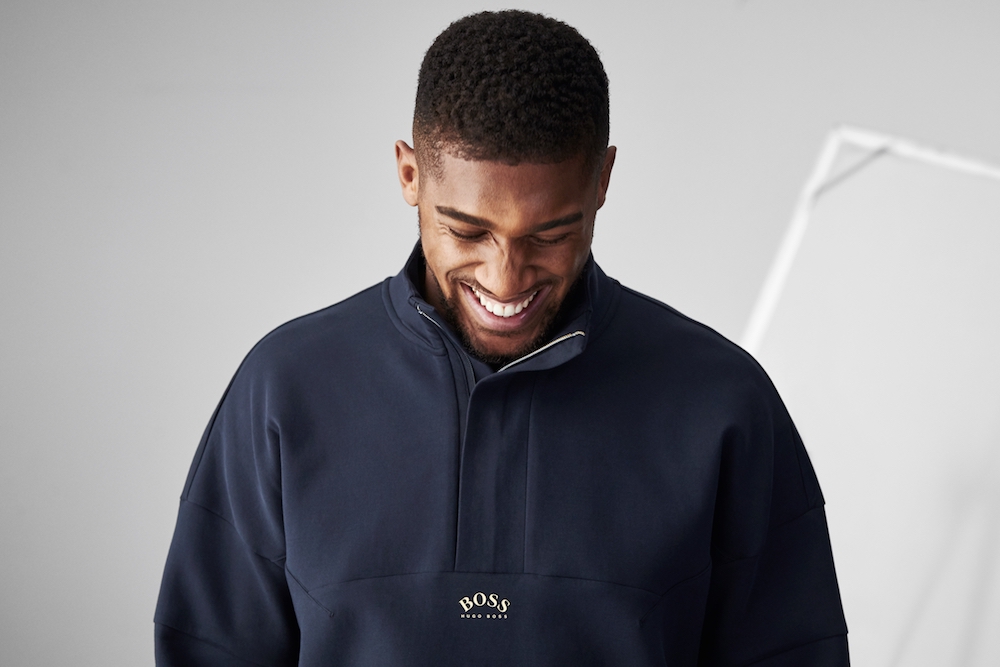 Anthony Oluwafemi Olaseni Joshua used to arrive at training with holes in his shoes. Now, the Olympic gold medallist and two-time unified heavyweight champion need never worry about tired sneakers or old threads. The boy from Watford who took up boxing at the late age of 18 is now a multi-millionaire (with dreams of becoming a billionaire) and since late 2019, has held the WBA (Super), IBF, WBO, and IBO titles. As of today, he can also add fashion designer to the résumé.
All that glitters is gold in the newly launched Fall/Winter capsule collection of easy-wear pieces co-created by Joshua and BOSS. T-shirts, sweatshirts, jersey pants, knits and a hooded jacket are presented in an elevated shade of midnight blue, offering relaxed, streamlined silhouettes.
In celebration of the launch, Port caught up with Joshua to discuss simplicity, tailoring and motivation.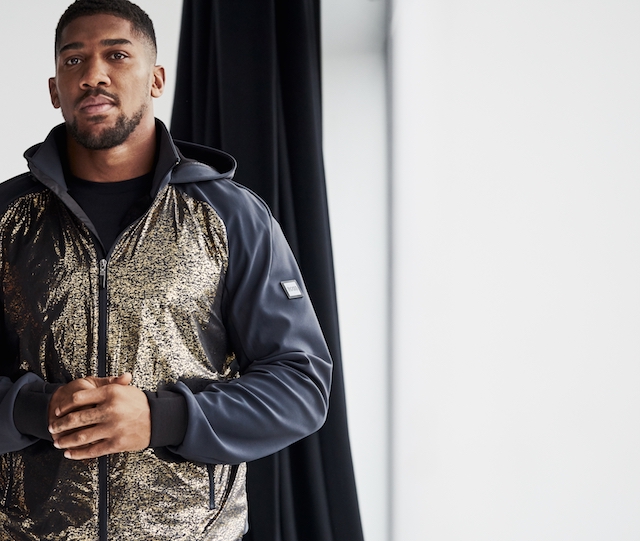 BOSS have a long history with boxing, how does it feel to co-create with them?

It's an honour due to BOSS' legacy in the sport of boxing, from sponsoring Klitschko to BOSS being worn in the Rocky films, it definitely feels like the baton has been passed on to me and I take that responsibility seriously. Co-creating a collection with BOSS is a great feeling as I've been a fan and customer of the brand for a long time, the BOSS x AJBXNG collection felt like the next natural step in our partnership and I'm proud of what we have achieved together.
How would you describe the collection? 
The collection is simple, clean and classic. I wanted the pieces to be versatile so you would feel just as comfortable wearing it to relax in, as you would on a night out. It was important to me that it had that multifunctional element. The colour palette is also reflective of this, the navy offsets the gold which was included as it represents a win. Each piece is reflective of my own style and that was important to me.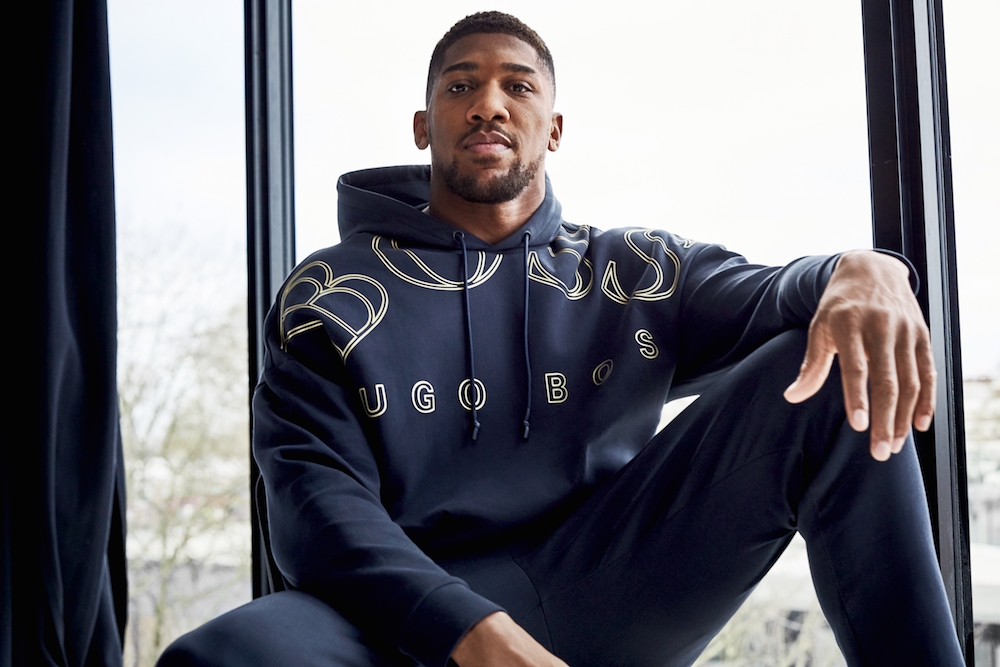 What is one of your favourite items from it? 
It's difficult to pick just one but there's a high neck zip top which makes a real statement.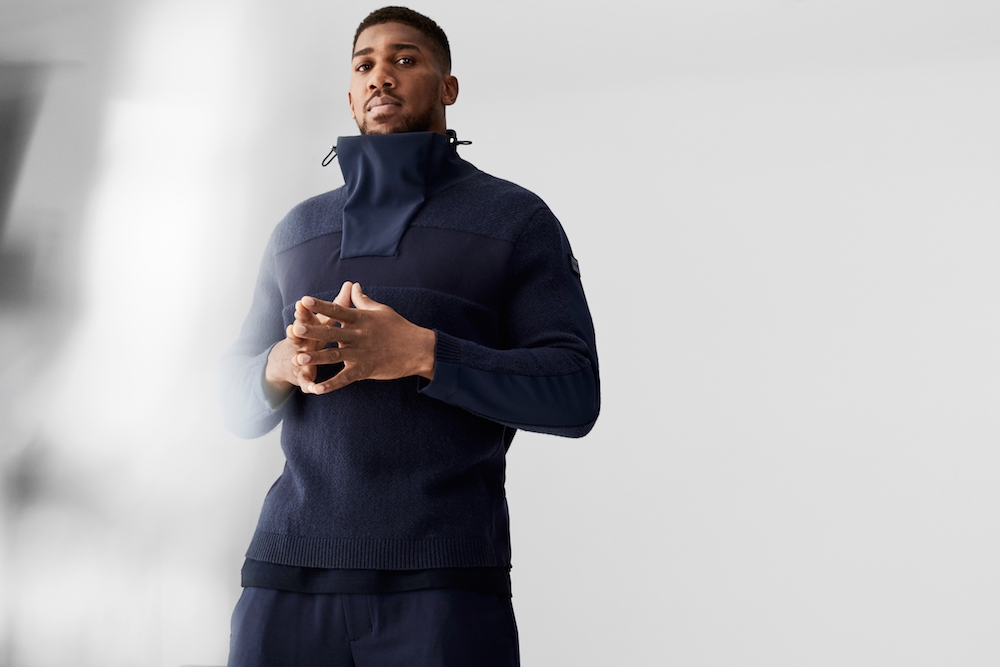 Why is simplicity and tailoring important?
I'd rather be clean and simple in my style than flamboyant and the BOSS aesthetic is similar, which is why I'm always drawn to the brand and its collections. Tailoring is a timeless way of dressing and that's why I think simplicity is important – clean silhouettes, classic colour palettes and traditional details stand the test of time.
Proverbs and speech literally appear on some pieces – what aphorism is motivating you at the moment?
When one rises we all rise, when one falls we all fall. It is reflective of that sense of unity and community. You know there's that crabs in the barrel effect – if one makes it out and the rest stay in then that's not finding a solution for all. By knowing that we are all in this together is a way for everyone to move forward in a positive direction.