David Hellqvist discovers the venerable cobblers behind Daniel Day-Lewis' Lincoln boots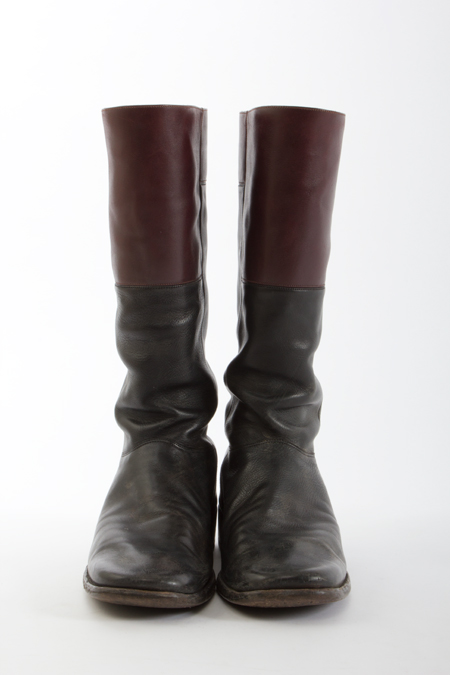 On Manhattan's Howard Street, cornered by modern fashion retailers, lies one of New York's oldest cobblers. E.Vogel was founded in 1879 by German immigrant Egidius Vogel and is today run by Dean Vogel and his cousin, Jack Lynch. A lot has happened to the Soho area since the bootmakers moved in but for E.Vogel, it's business as usual: "Not a lot has changed for us in the last 134 years. There is a tremendous amount of hand work in all of our boots and shoes, and they are all custom made to the client's measurements," Lynch says.
"E.Vogel's boots and shoes represent a lost art in America"
E.Vogel make men's shoes and riding boots and over the years they have become a worldwide export product, worn by the US Olympic equestrian team. But it's not just private customers and leading riders that cherish the boots: E.Vogel made the boots worn by Daniel Day-Lewis in Lincoln. "I had met Daniel some years earlier when he brought his wife Rebecca in for a pair of boots," says Lynch. "I knew he's an experienced shoemaker in his own right so I jumped at the chance to work on this project. Daniel was a tremendous help because he fully understands the process and made excellent recommendations."

Day-Lewis' Lincoln boots are primarily black with two pieces of burgundy French calf pieced into the top of the boot and they stand about 15 1/2" tall, not including the heel. "We discussed the toe shape in detail and made it as close to what we felt a worn pair of boots would look like. Every part of the boot was scrutinised from the extension of the sole to the shape of the boot shaft. Daniel had to spend long periods of time in these boots so not only did they have to look authentic, they had to feel good as well." The boots and shoes E.Vogel make represent a lost art in America: not many family run businesses have been around that long. Who knows, had Egidius left Germany for America 15 years earlier, maybe he'd have made boots for Abraham Lincoln himself.
Words
David Hellqvist

Photo courtesy of DreamWorks II Distribution Co., LLC.