Acclaimed designer Stephen Jones reflects on the serendipitous ties between music and millinery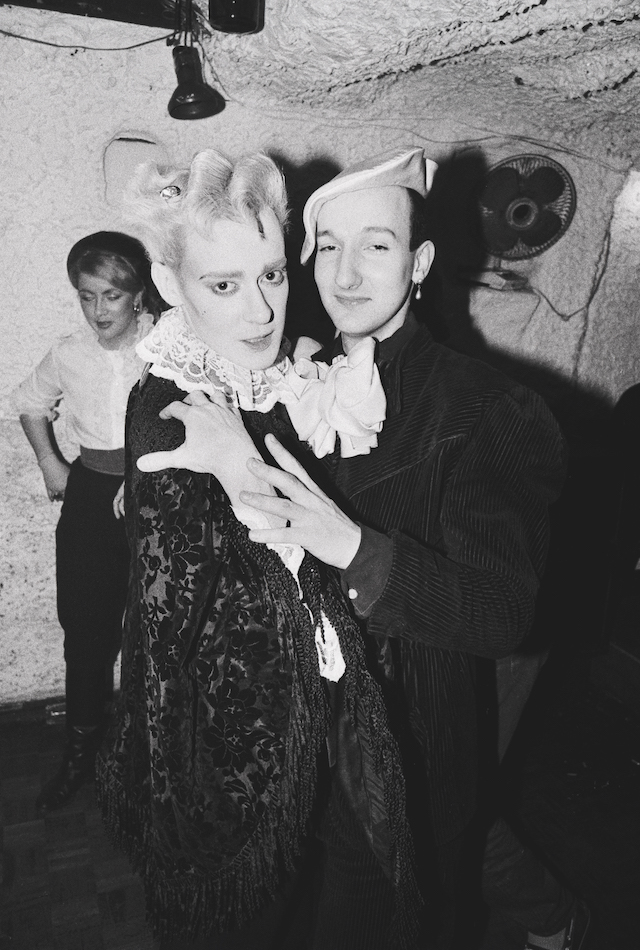 When I was at boarding school in 1972, I remember buying the first Roxy Music LP. It was the first time I realised clothes could be an expression of self; something more than a 'civilian' or school uniform. I soon learned that everything, be it a white T-shirt or a hat, is a communication, a message.
Moving from Liverpool to London to study was thrilling. It was where fashion was being reborn – it was the centre of the world. On my second day at St Martin's, I met a girl called Shanne; she wore a black tuxedo and often had a tampon, coloured red, poking through her lapel. She invited me for lunch in Soho market with her boyfriend, and sure enough it was Shane MacGowan, who would go on to start The Pogues. My next-door neighbour in halls was a drummer called Kenny Morris, and I'd tag along to his first gigs (the band was Siouxsie and the Banshees). I was scouted at one of the gigs to help style some bands, got to know the people at Stiff Records, and was even singing harmonies in a band called Pink Parts. Most importantly though, I'd fall in with Steve Strange, who was behind the Blitz Club, as well as Boy George and Spandau Ballet. I was a club kid first and a fashion student second: It was the perfect environment to test out my designs. One of my earliest and most important creations was in fact for George: a Britannia helmet in silver laméwith white feathers.
There was a vacuum left by punk, and the generation under me wanted something new. Bizarrely enough, something new was something old. Since WWII, society had been relentlessly focused on the future, the white heat of new technology, constantly moving forward. The crowd I was a part of, the new romantics, were concerned with an idealised, romantic vision of the past. At the time, having emerged out of events like the miners' strike, the idea of a perfumed, dandified past might as well have been from outer space. That was somehow more shocking, more punk than punk.
Music has often been serendipitous. Steve had a day job at PX Boutique, where there was a tiny disused basement. He persuaded the owners to let me use it, and within a year of leaving college, I had my own millinery salon. It was a quick jump for which I was wholly unprepared, but I had a steady string of clients from the Blitz. A couple of years later I was paid the handsome sum of £25 to star in Culture Club's 'Do You Really Want to Hurt Me'music video, which was a fortune then. I was decked out in a powder-blue suit and fez; blink and you'll miss me. Jean Paul Gaultier asked me to be in his first-ever menswear show off the back of it, which was inspired by the Gran Café de Paris, in Tangier, circa 1940. I had twisted my ankle so was unable to do it, but months later, in Paris, I was invited to his studio and given an hour to sketch some hats. All I had was a Basildon Bond notepad, small, blue and one lined: something you'd write a thank-you note to your aunt on. We went through them together and he concluded by saying, "My assistant will be in touch about quantities." After that, Paris knew my work.
A hat is for the person you want to be, rather than the person you are. Whether you're an established artist or a spotty teenager just starting out, you need a look. What you wear is a shorthand sign for the persona you are portraying. When Mick Jagger – who I have worked with over the years – puts on his brightly coloured satin shirt, he becomes Mick Jagger. Sometimes, you're trapped by fans' expectations from that projection, which is often disassociated from the real you. I have, however, been fortunate to truly get to know some of the artists I've collaborated with. I've known Kylie (Minogue) since she first came to England. I did a wonderful hat for her Aphrodite tour, all metalwork and showgirl plumes. When Rihanna was starting out, we bumped into each other at a Dior show and she was wearing one of my hats; she had bought it at Dover Street Market. It was a true romance from the off. I've made her everything from a durag to a bishop's mitre. It's been wonderful watching her grow up, though I'm not sure she'd be able to go shopping by herself now.
As much as I love music, I have to sketch in complete silence. If I'm listening to anything with a guitar, it all goes Spanish and within 30 seconds I'm drawing red carnations. I can make exceptions for Felix Mendelssohn's collected piano works, Songs Without Words, or perhaps Brian Eno's Music for Airports; with them I get balance, and the work can sing.
As told to Tom Bolger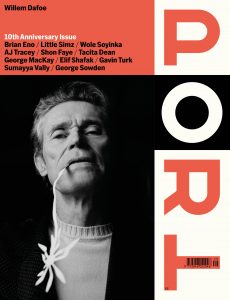 This article is taken from Port issue 29. To continue reading, buy the issue or subscribe here