We premiere exclusive portraits taken by photographer John Spinks and talk to Albam founder Alastair Rae about the AW14 collection and using 'real' people instead of models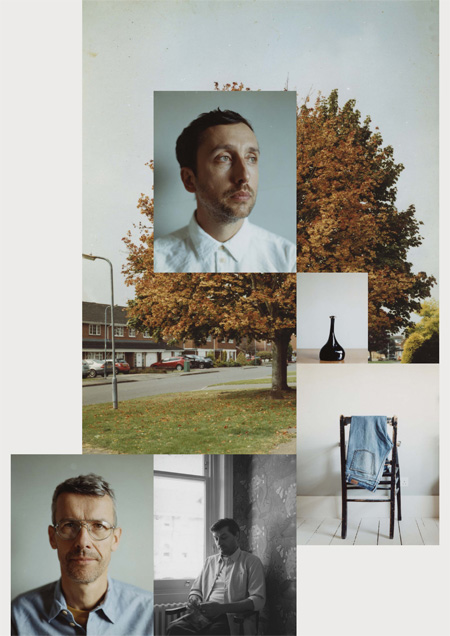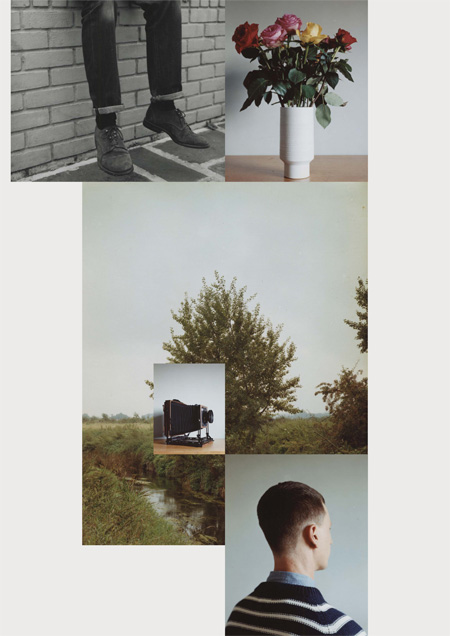 In fashion, when we talk about 'wardrobe brands', we're referring to labels that deliver consistent and qualitative staple pieces. It's a sartorial school of thought that says less is more, the idea is to focus on getting a few things right instead of producing lots of garments half-heartedly. It's where the 'quality over quantity' concept comes from. It isn't fashion per se, it's more of a lifestyle. Albam is a prime example of a brand that's chosen that approach over producing biannual trend-led collections.
You don't pop into one of Albam's three London stores for avant-garde garments or catwalk-strutting pieces, you go there because you believe in the product. You have a relationship with the brand, you trust Alastair Rae and his colleagues to have developed, designed and produced a classic, well-made and coherent collection of actual clothes, the kind of pieces you'll actually end up wearing. Over and over.
Because of this approach to clothes and their purpose, the way Albam communicate their brand differs compared to a lot of its contemporaries. For example, traditionally Albam has eschewed the lookbook format when it comes to seasonal storytelling. As these exclusive images show, the true Albam atmosphere is displayed as much by the people wearing the brand, as the actual garments themselves.
Who are the guys in the imagery? Where and how did you find them?
Alastair Rae: They are called Simon, Michael, Lorenzo, John, Joe and Guy. They are all friends or friends of friends. They're a mixture of photographers, contemporary artists, furniture designers and graphic designers, based around London and the Sussex coast. What was nice about the shoot is that the majority of the guys already wore Albam and Michael (Marriott) is someone I have been speaking to about working on a project for some furniture in the stores. We wanted people that were at ease with themselves while being interesting characters with personalities of their own.
How are they relevant to Albam?
AR: The guys are relevant as they all do professions that we find inspiring and ultimately are people that embody the Albam customer. There is a mix of ages as well as a mix of backgrounds and interests, but ultimately they are confident and comfortable with their choices and how they wear their clothes. Another important factor is that they all have quite a simple, classic way of dressing but have their own interpretation and way of wearing classic men's styles.
Why did you use 'real' people instead of models?
AR: To be honest, when John and I started planning the project back in spring, we spent a lot of time exploring what it was we were trying to capture out of the project. Two recurring themes became apparent. The first was that we have a real mix of customers and they tend to be confident and at ease in their decisions and do interesting things in their careers or in their downtime. The second was that there is a simplicity in what we do at Albam, be it through the design of the clothes, to a particular wash we put on a shirt, there is an ease that we try and impart in to everything. With these two things in mind, it felt natural to try and shoot the portraits on people we already knew and people who we found inspiring to be around. It was therefore a decision we made early on in the project and one that decided itself.
---
"We don't really work in defined seasons. Having our own stores means we can deliver our clothes in line with the weather"
---
Can you tell me more about the crew behind the project?
AR: The portraits were shot by John Spinks in and around north London and the Midlands. The landscapes, which will evolve as the seasons change, are predominantly shot in the Midlands as we wanted to incorporate some landscapes that embody where the brand is from. Lynette Garland styled the shots with the brief of making it feel as natural as possible, while Mark Tappin has done the art direction and really bought the component nature of the project to life.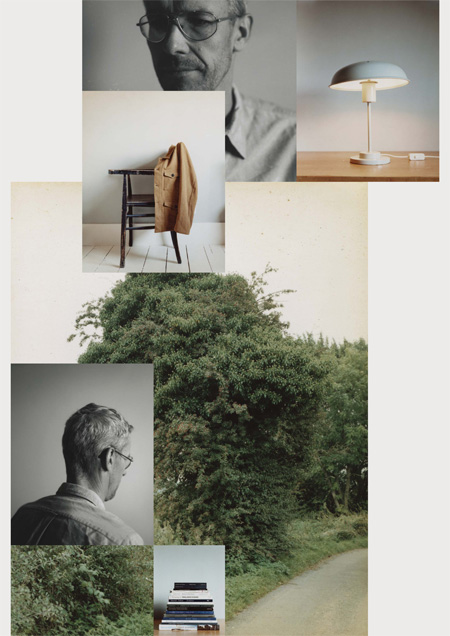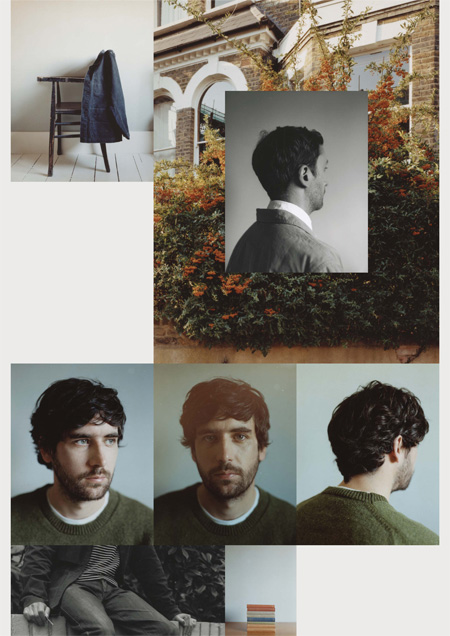 Why did you do this instead of a lookbook?
AR: It started out as a lookbook but John and I decided early on in the project that we actually wanted to do something that visually represented where Albam is right now. Without sounding pretentious, we wanted to try and use the project to sum up the essence of Albam; the timelessness of what we craft, the fact we are British and design classic menswear and the ease and simplicity that we try to apply to everything.
The other thing that we wanted to reflect is that we don't really work in defined seasons. Having our own stores means we can deliver our clothes in line with the weather. Therefore we felt it better to do a snapshot of what we actually have in now, hence why you see a mix of washed shirtings, rinsed and worn Japanese denims, a new wool overshirt and Shetland jumpers, things that feel right for the gradual turning of the season. We will be doing some more shots as we get nearer to winter and the project should hopefully evolve through to the spring.
How would you describe Albam as a brand, what's the DNA?
AR: I would say that Albam is about an attention to the details of the fit and fabrics while the designs are timeless, British and classic in their nature. The word 'craft' has become quite ubiquitous over the last few years, so I am reluctant to use it, but we are greatly influenced by the people we work with at the factories and their skills and craft ultimately influence a lot of what we do.
The clothes are like refined basics, is it correct to call Albam a 'wardrobe brand'?
AR: I guess the idea of a wardrobe brand is quite loose and open to the interpretation of a reader, but I don't see phrases like this as a negative way to describe what we are about as we don't work in the traditional way of a seasonal collection. We sit in quite a unique position in the market place, along with a few other brands, where we offer both seasonal styles that reflect our interpretation of what is going on in the world, alongside offering a series of classic menswear staples that make up the bulk of a guy's wardrobe.
Can you highlight any of the garments as key AW14 pieces?
AR: AW14 is a nice mix of some new styles alongside the evolution of some classic pieces. The styles I am most excited for include the new Slim Canvas Trouser which is a completely new style and a new silhouette, which will sit alongside our regular fitting chinos. We have also worked with some amazing knitters in Scotland so I am looking forward to being able to wear the new Shawl Collar Sweater when it gets cold enough.
We also have some exciting new outerwear styles due to arrive around the middle of October and they always seem to get people excited, what guy doesn't like a new coat for the winter? Lastly, we have been working closely with a factory in the north of England and have some exciting new denim developments arriving for autumn; new selvedge options to start with while we are working on a new fit or two for spring.
Text David Hellqvist
Photography John Spinks