Steve Salter went to Sunspel's Long Eaton factory to document the process behind their latest silk-like cotton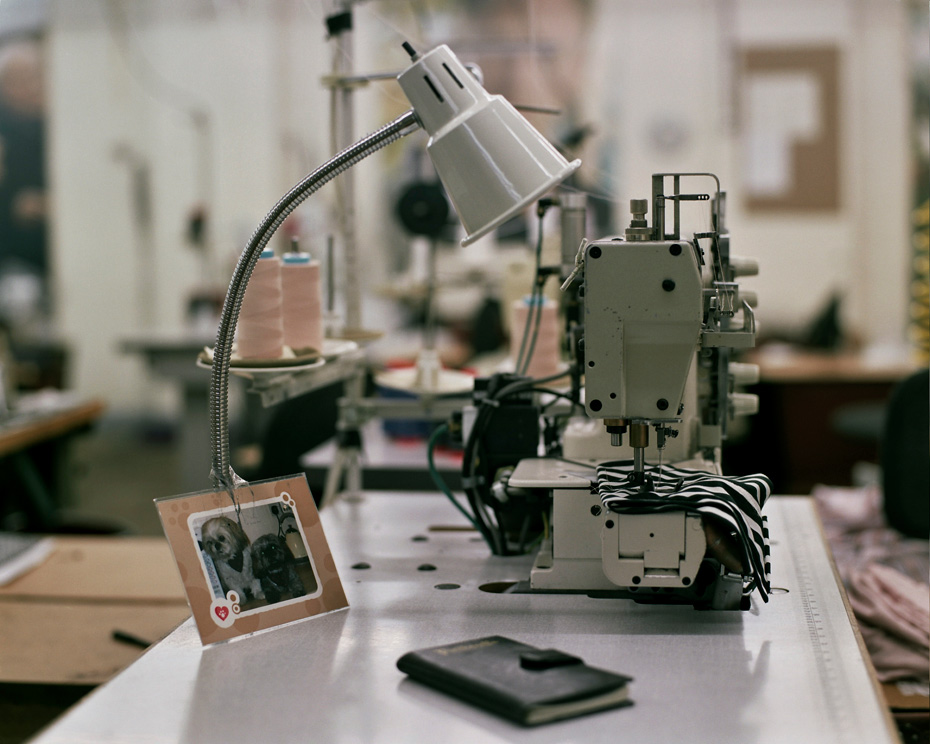 Words Steve Salter
Photography Malachy Donnelly
"You can feel the difference," purrs Jill Walters as she admires the Sea Island Cotton used in Sunspel's latest range. As she stands at her cutting station in the label's Long Eaton factory and carefully hand cuts blocks from the luxurious textile you can see the pride envelop her. Having spent the last ten years perfecting her craft at this very station, this fabric's obsessive excitement for the latest release is obvious, infectious and, ultimately, surprising. Surprising at least, until you touch it. The moment your fingers graze the soft, silk-like cotton, you will understand. Consisting of a brief, a one button short, a vest, a crew and a V-neck t-shirt, the Sea Island range is considered minimalism at its best. These are truly luxurious basics worth getting excited about.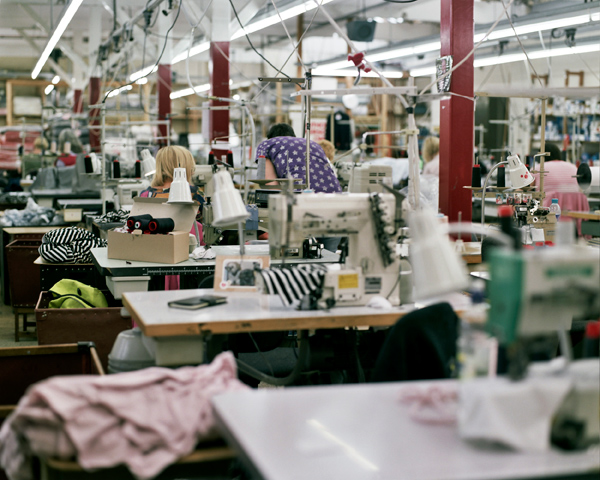 "When the fabric is so gorgeous, you just want to keep it simple because it should all be about the Sea Island Cotton," enthuses Clare Freeman, Sunspel's Head of Design, as she talks me through the design process. "With something so simple, you have to go in to so much more detail. A great deal of time and thought were invested in the whole collection." To create the Sea Island Cotton collection, this national institution (it has been making the finest English underwear and t-shirts since 1860 after all) have leant on all of their expertise and pushed themselves that little bit extra. Due to the admirable qualities of the fabric itself, namely its stretch and movement, Sunspel's craftsmanship was tested along each considered and well-honed process, and at no stage were they found wanting. "Little things had to be adapted and developed along the way in order to get the very best from the fabric," admits Production Manager John Mart.
Produced in very limited numbers, it takes nine people at the Long Eaton factory to handcraft each unit. It is arguably the closest a man can get to the refined luxury of artisan craftsmanship in his everyday wear. Every detail, from the shape, fit and finish of the collection have been scrutinised to ensure the utmost quality. During my visit, I watched as six of the women, who had a total of over fifty years experience at Sunspel between them, combined their skills and talent to create the first few items of Sunspel Sea Island Cotton. So much skill, knowledge and passion have been invested in to this range so that we don't have to give them a second thought. We can just slip these basics on and admire how they feel, cling and drape just right.