PORT travels to Stone Island's headquarters in Ravarino, Italy, to explore the brand's 33-year-old archive and shoot an exclusive editorial celebrating a history of design and innovation
Photography Moos-Tang Styling David St John-James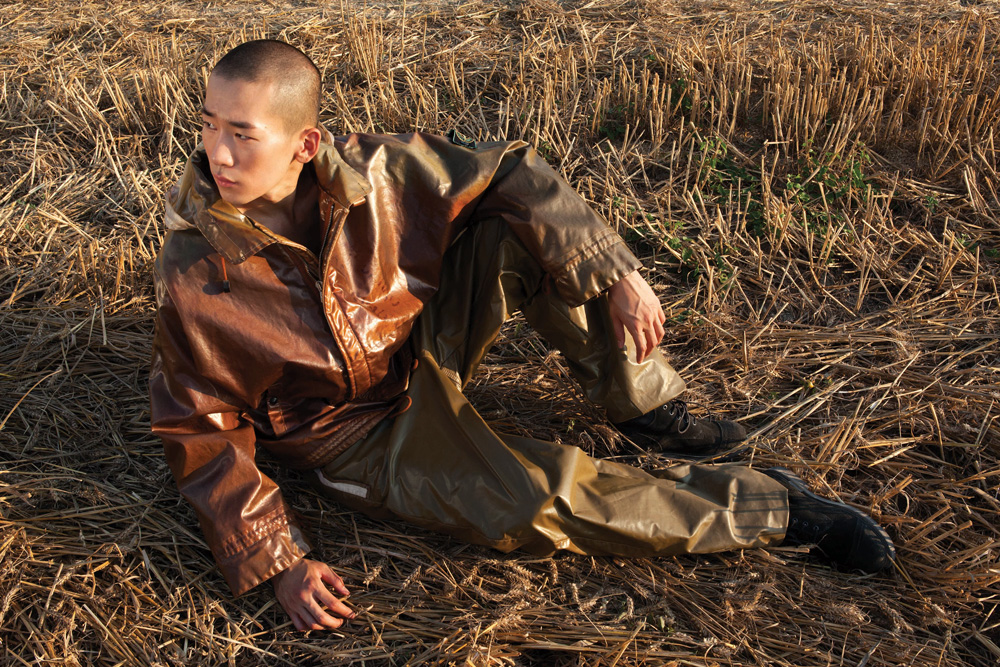 How to define luxury is a topic constantly discussed by premium fashion houses, and their customers; it isn't enough to just hike up prices in order to be considered luxurious. In the case of Stone Island, the emphasis has always been on functionality.
"I think luxury is about feeling spoilt, wearing something special, beautiful, comfortable and functional – it's a kind of fulfilment. That's real luxury to me," says Carlo Rivetti, creative director of Italian high-tech innovators Stone Island. "Research, experimentation and treatments on materials applied to innovative and functional designs define Stone Island," he adds. "We've achieved an incredible ability to master garment dyeing through the continuous tests carried out in our colour laboratory for over 30 years."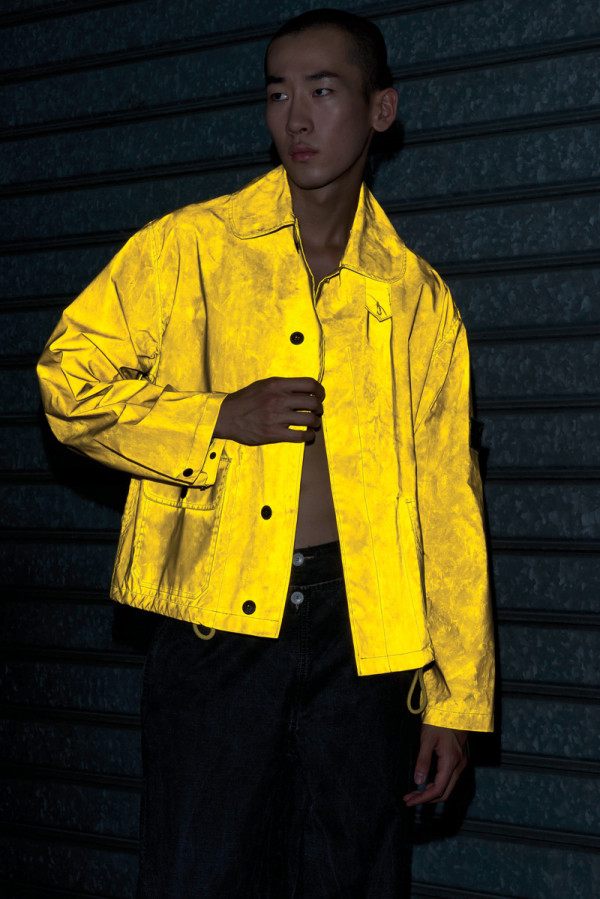 In 2012, the Bologna-based brand celebrated three decades in business. The company was founded in the early 1980s by Massimo Osti, the man behind other technical staple brands like CP Company and Boneville. Osti's presence is still felt in the building. "Yes, the imprinting he defined is still very strong in the brand's DNA. Walking in the archive, I easily see this," explains Rivetti.
PORT was given access to the archives for this shoot, digging deep into the brand's history to highlight its relevance today. "My perception is that men wearing Stone Island feel like they're part of a club. The removable badge on the left arm makes pieces recognisable and iconic," says Rivetti. "I also think that our fans understand the functionality and research in fabric and treatments. Stone Island does the job; it protects; it keeps you warm, but it also looks good!"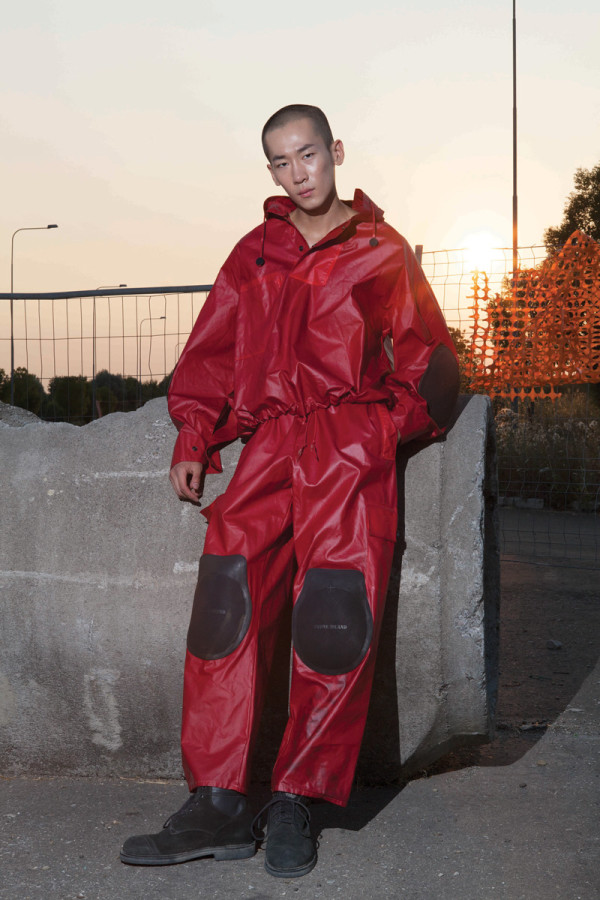 Stone Island is definitely 'luxury', but is it 'fashion'? "Our approach is closer to industrial design than fashion, starting from the way our garments are conceived as design items, in which functionality and research are fundamental. We do not belong to technical outerwear, or activewear, or fashion. We design and use our technical knowhow to make everyday clothing that looks good and performs if needed."
It's this loose definition of the brand that sets it free; it's not pigeonholed, and stays away from traditional high-end fashion platforms, such as the infamous industry 'fashion weeks', and yet can still be found in the same shops as Milanese luxury brands.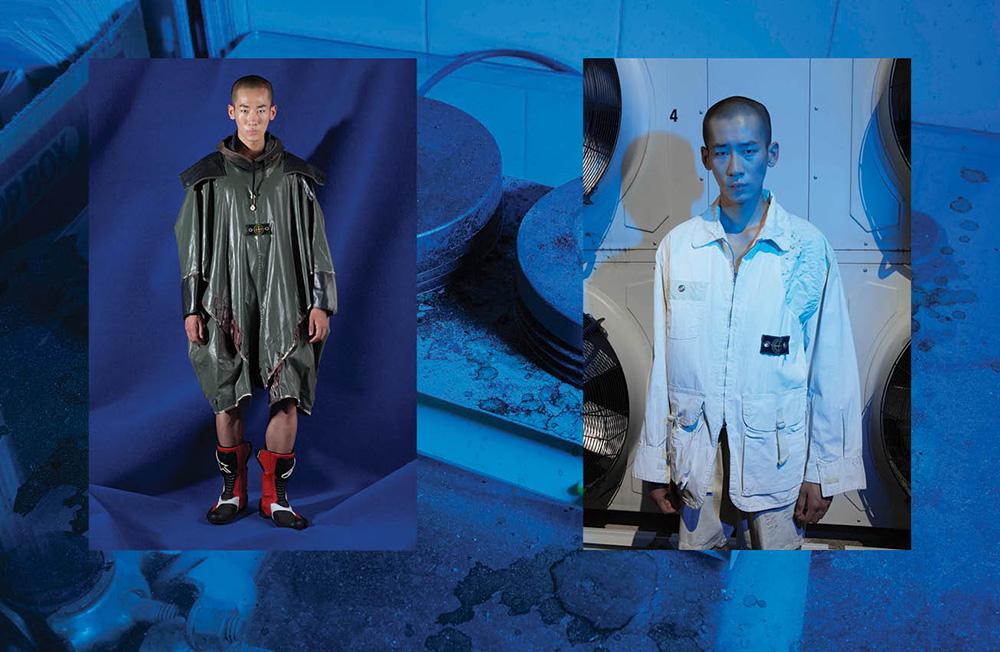 Its achievements are down to Rivetti's level-headed approach to brand-building: "Success to me is to achieve something special every season and to carry on the integrity of the brand." Looking forward, in order to ensure another 30 years of quality menswear, the family business needs to be replenished. "Yes, that's why my sons and my daughter entered the company!"
But in the end it's just an honest love of the creative process that drives the company forward. "I'm excited by the material research, the dye and treatment tests, the design and construction aspects, choosing the colour palette," Rivetti sums it up. "This is magic to me."
Model Wonjung Jo at Fashion Model Management
Styling assistant Nathan Henry
Special thanks Francesca Picciocchi
This article was taken from PORT issue 17. To buy a copy of PORT or to subscribe, click here