Canali's new portmanteau marries the shirt and jacket to create an entirely new garment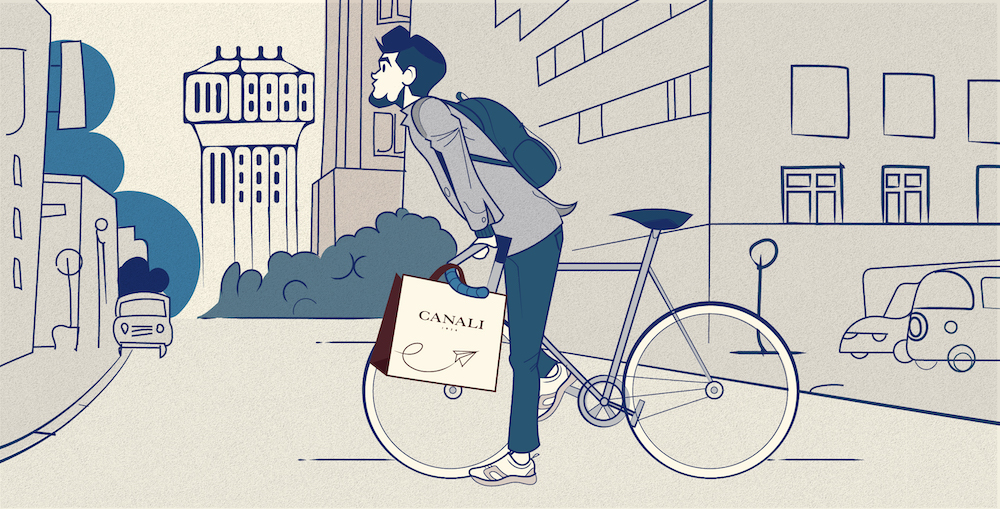 A portmanteau is both a travelling case that splits into two equal parts, and a shorthand splicing of words to create a new meaning – brunch, smog, podcast, camcorder, motel, bionics. This in-between state, or fusing of categories, has been brought to life most recently by Canali, the family-run, Italian menswear brand established in 1934. Enter the Shacket, a seamless blend of shirt and jacket that is the centrepiece to its SS21 offering, a collection built around imagination, escape and adventure.
"The pursuit of impeccable creation, selecting the finest materials, and close attention to detail are the brand's core values, inspiring it to explore new tailoring forms for each season," notes CEO Stefano Canali, when asked how the item came to be.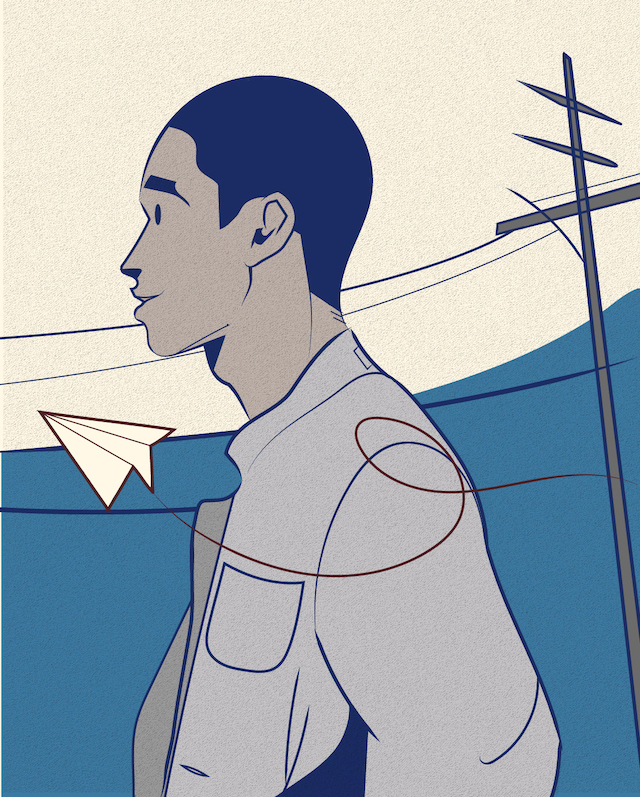 "To take our savoir-faire to an even higher level, we have been committed over the years to pursue 'sartorial lightness'. Thus, new constructions and models take shape from the desire to offer our customers lightweight, enveloping, and versatile garments, in which comfort, sophistication, and fit perfectly embody our sartorial DNA."
In many ways a companion piece to its 2007 unstructured KEI jacket, which innovatively stole the lightness and flexibility normally reserved for knitwear, it marries the best of both worlds. Sophisticated and practical shirt elements such as mother-of-pearl buttons, rounded cuffs and a locker loop sit alongside jacket details including patch pockets, visible stitching and a playfully bold contrasting inner lining. Available in blue – cotton, silk and linen – and light grey – the same precious blend but with added wool – both offer a seasonal sleekness, and due to their extreme lightness, take up minimal space when folded. The varied demands of a multi-tasking metropolitan routine have always required adaptability, and the piece is equally at ease when paired with a formal, polo or t shirt, slacks or suit trousers, just as at home in a zoom conference or formal meeting in town.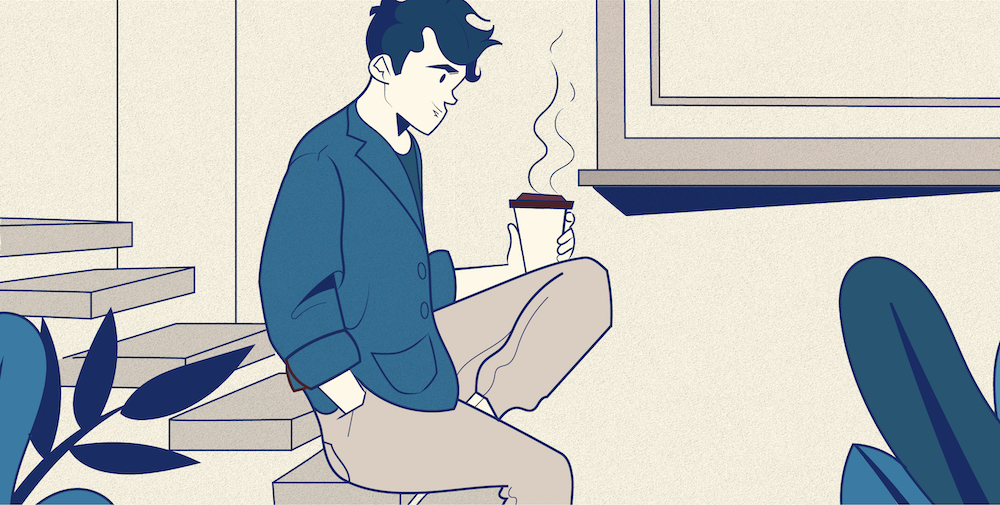 Indeed, Canali's thinking behind the garment goes further than a simple material object, stating it "embodies a style and a way of being." Responding to the in-between state that the pandemic has foisted on many, I ask whether the design has taken on more relevance in our newly forged hybrid world that's accelerated the trend where we, and the clothes we wear, are required to don multiple hats. Canali notes that, "We have been broadening our product offering toward casualwear and sportswear for many years. Canali is still renowned for a high quality, genuinely sartorial formalwear offering whilst we accommodate our customers' needs that steer towards softness, deconstruction, casualwear.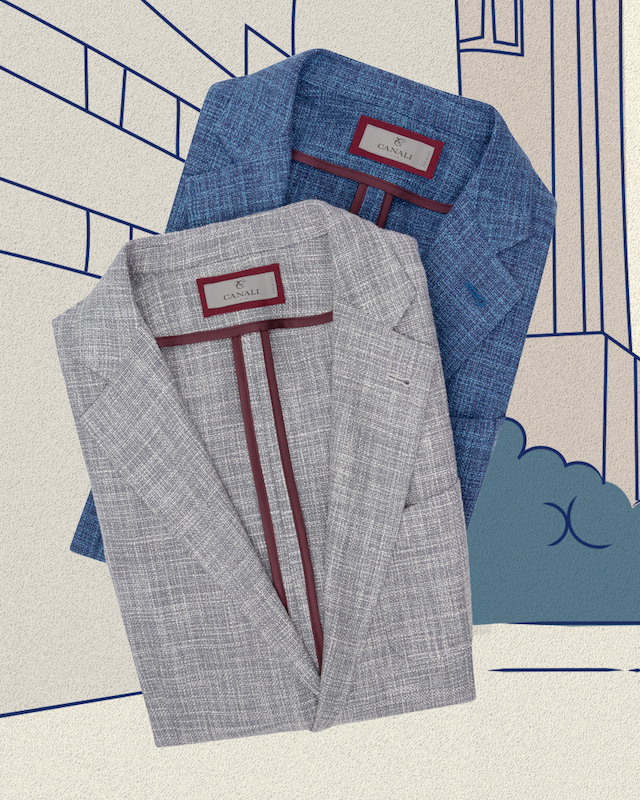 "Tailoring will never disappear; it is simply exchanging fits, construction fabrics and details with the casualwear, even the most technical one. As a consequence of this cross fertilisation, the boundaries between formalwear and casualwear will be blurred, sometimes will even disappear. Mix and match between the two categories has been the rule for some time by now. In this world where the boundaries between home and office are less clear, it is a necessity to wear always something which you feel comfortable in and at the same time elegant and sophisticated."
Like many brands working in our brave new world, Canali has demonstrated that blurred boundaries represent a fertile creative space, one in which clothing can be as skilfully interchangeable as our contemporary daily rhythms.