Red Wing head designer Aki Iwasaki talks to PORT about the iconic footwear brand, Japan's love affair with Americana and why making fashionable products isn't on his list of priorities
With an impressive 111 years under its belt, the continued success of Red Wing Shoes' proves that although trends are useful, they are certainly not the basis for a long-term business. While the Americana boom – now a rather distant memory – laced the historic Red Wing brand in the spotlight and their boots in the hands of a whole new customer base, the company was able to ride the wave and, crucially, remain relevant once the 'Made in America' noise died down. The key to its success is a commitment to what it does best: no-fuss, tough-as-nails protective footwear.
The business is split into four divisions: a lucrative, workplace-specific 'Red Wing Shoes' range that supplies to customers in the construction and manufacturing trade; the 'Irish Setter' label, targeting America's sizeable hunting community, hikers and climbers; 'Vasque', which provides outdoors-friendly footwear; and its newest line, Red Wing Heritage.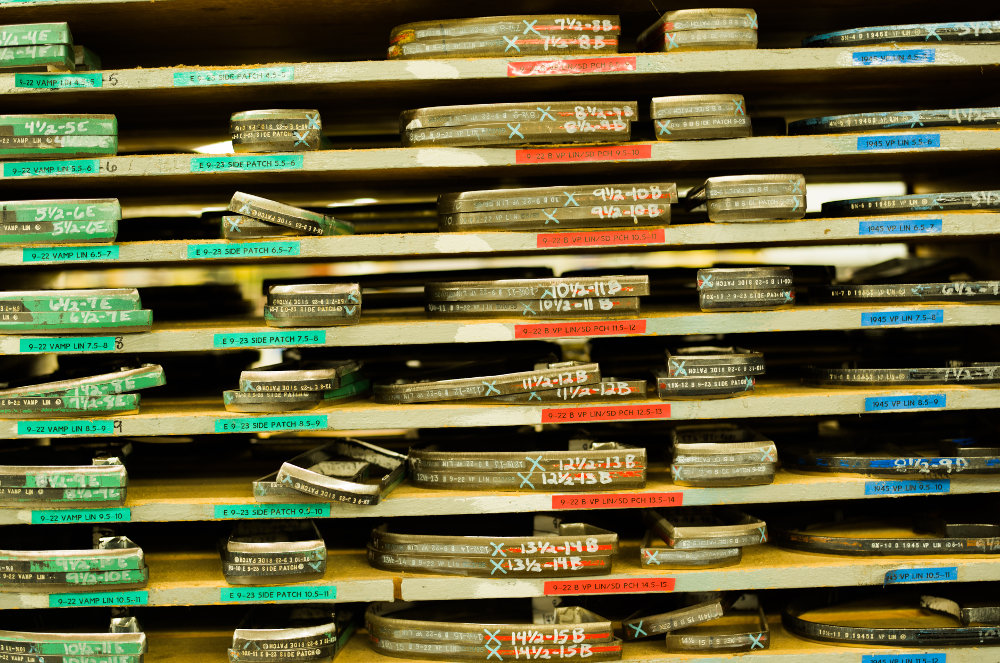 Originally founded by shoe merchant Charles Beckmann in 1905, the business was inspired by the army of blue-collar workers at the heart of America's industrial boom. Today, all Red Wing labels carry subtle traces of the original 1900s collection; familiar styles are being produced but have been modernised. While the DNA remains, these performance lines cater to a contemporary audience more interested in present than past, a consumer in search of functionality first and foremost.
However, Red Wing has never forgotten its roots. While 'archival' remains an exhausted menswear buzzword, the company has always preserved and protected its history no matter the prevailing trend. Red Wing Heritage, launched in 2005, is the distillation of all those treasured vintage models, faded newspaper ads and promotional posters locked away at its Minnesota HQ.
Producing a collection dedicated to reproducing the best of a bygone era, required a candidate with an encyclopaedic knowledge of the brand's timeline. A self-confessed Red Wing obsessive since his school days, Red Wing head designer Aki Iwasaki has been with the company for over a decade. A Tokyo native, he has experienced Japan's long-standing love affair with Americana first hand.
During his tenure, Iwasaki has overseen the leap from niche heritage sub-label to household name, reintroducing a series of classic Red Wing models from the Postman Shoe to the Beckman range. Each release is a reflection of both America's social history and the brand's own development. Here, Aki Iwasaki talks growing up, making it in America, and why the Japanese have a taste for authenticity.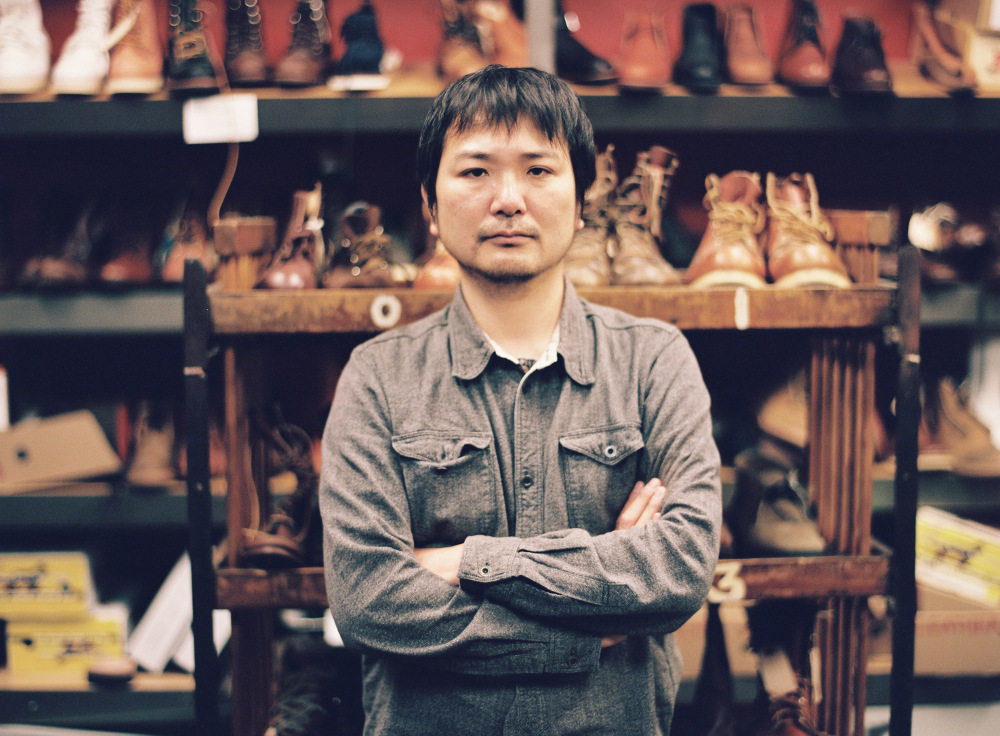 When did you first discover Red Wing?
At school, actually. I remember my friend was wearing a pair of Red Wing Chelsea boots – they were really popular at that time, around 1995. I thought they were so cool but I couldn't buy them; they were very expensive back then and I was a poor student. I eventually managed to get hold of a first pair of brand new Pecos Western boots, which were big in Tokyo.
Tell us a little about your background…
I grew up in Saitama on the outskirts of Tokyo. I originally studied industrial design as I wanted to be a car designer – the auto industry is huge in Japan – but it was a very difficult course, so I gave up.
My second interest was fashion. I'd always been into footwear, specifically, so I took a job at a company called Midori International, which dealt with lots of major shoe brands in Japan.
How did you end up working at Red Wing?
I was very lucky, actually… one of Midori's brands happened to be Red Wing. Whatever your role, the first stage when you join Midori is to learn how to make footwear. I had to work at a Japanese shoe factory for three months, trying out lasting, cutting, sewing, etc. I didn't enjoy it all, to be honest, but I was able to make my own footwear, which I loved. Realising what I was and wasn't interested in, I started doing press and marketing for Red Wing Japan soon after the apprenticeship.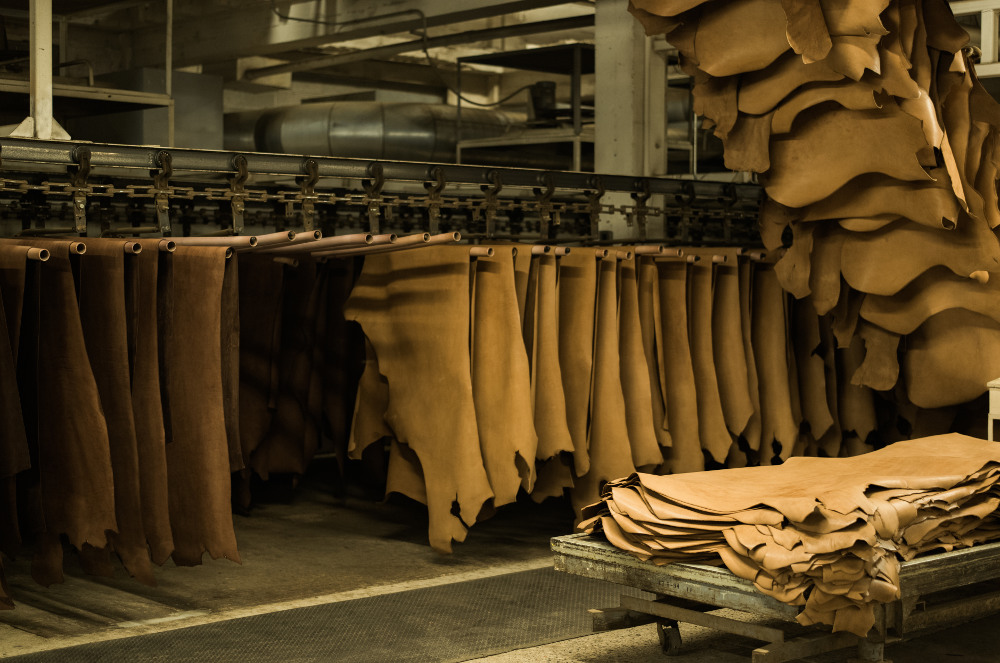 How do you source material for the Red Wing archive and what is your favourite find?
I use eBay a lot. I visit flea markets in America and Japan too.
It's difficult to choose a particular favourite; I personally always wear vintage Red Wing. The hardest pairs to find are vintage Engineer Boots. If I see those I buy them straight away!
How would you describe the differences between the Japanese and American market for Red Wing products?
The Japanese market prefers the authentic vintage styles. They believe that Red Wing has to be very rugged and very tough, just like the original work boots. They like really thick leather and a firm feel to their footwear. The Red Wing Heritage market is newer in the US and Europe, so they're more flexible about the image of Red Wing. In general they prefer softer, more comfortable leathers. Japan's top seller continues to be the Moc Toe boot, while America really likes the Iron Ranger.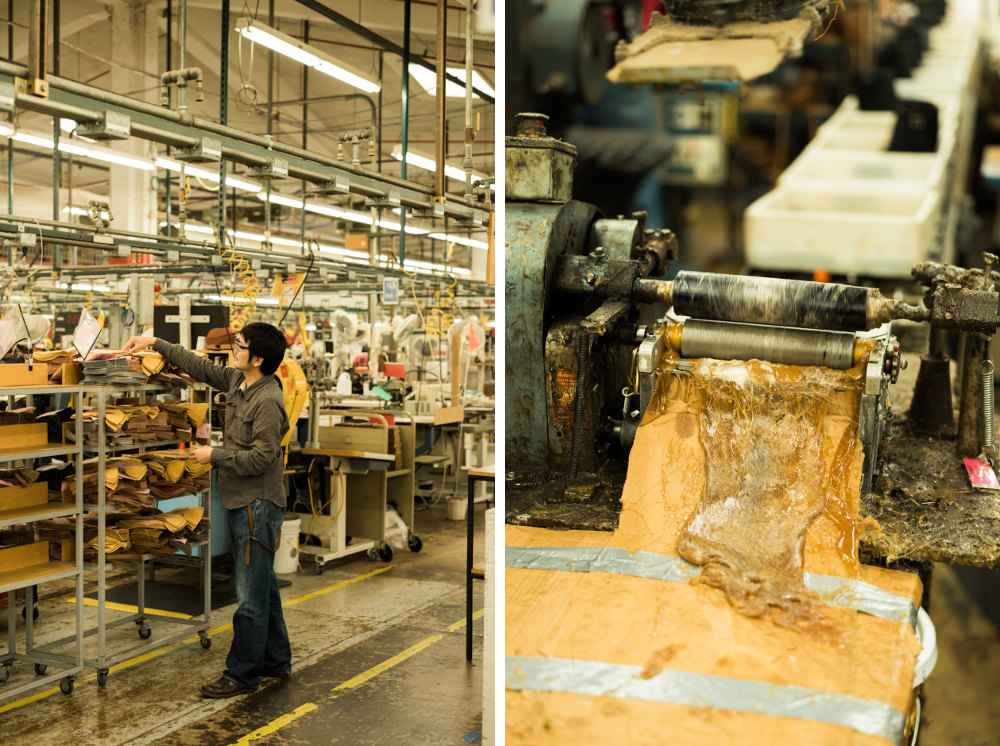 Is 'Made in the USA,' still important to you?
Yes, for me personally, for the market and for our brand, 'Made in the USA' is still really important. For the customer, it's about the ideas of quality, toughness and durability – the sort of thing they associate, for example, with American-made automobiles. The US is known for its trucks not its compact cars; 'Made in the USA' is about strength and that's what Red Wing is about.
How important to the business is the Heritage line?
Heritage is growing, I'd say it's around 30 per cent of the overall business. Our work boots market though is much, much bigger, which is a good sign as it means that people still want to wear them for their original purpose.
How do you balance old and new at Red Wing?
We continuously produce several products, like the Moc Toe boot, which was created in 1950. That's more than 60 years ago and the Pecos has a similar lifespan. These styles are like an everlasting product and the consumer expects these original models from us. But to stay fresh and relevant we try to experiment with different types of leather, for example. Comfort is really important, not just for Red Wing, but for footwear in general; often, vintage pieces are impossible to break in. This is where old and new meet: our specially developed cork base and leather insoles make a huge difference.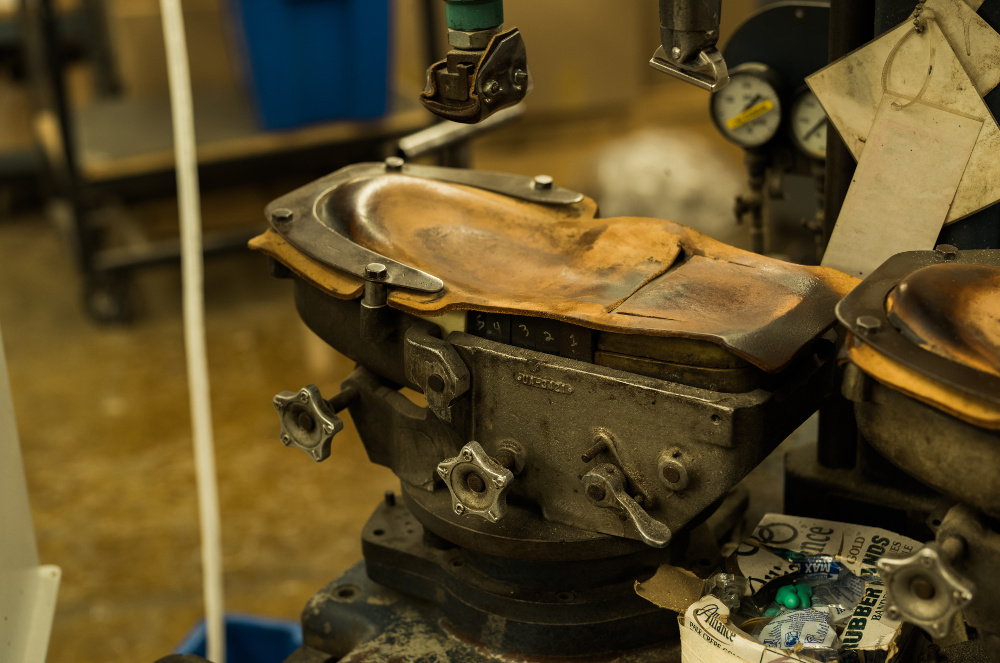 How much, if at all, are you influenced by trends?
We recognise that part of our audience is the fashion market, so we are always aware of what's going on. Our priority, however, is making the best footwear possible, not necessarily fashionable footwear.
What's the future for Red Wing Heritage?
We adjust where necessary, but importantly we must stay true to our roots. For example, we see the fashion market is moving away from Americana… that bulky product. We've added a more refined look to the collection (for example, the Beckman line) but we'll never change our core range. That will always remain.
Photography Tec Petaja