Ralph Lauren spills the beans on his New York coffee venture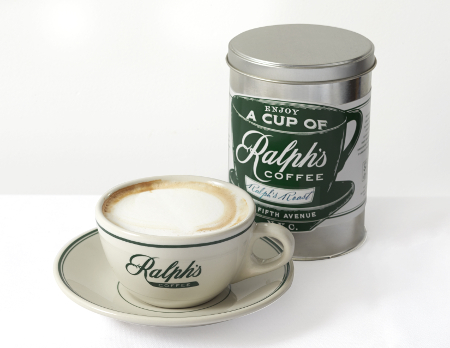 As Ralph Lauren overhauls his brand identity, bringing back the Polo name, he's also opening new flagship stores and coffee shops. It's not necessarily what you'd except from Lauren, but as well as a passion for well-cut suits and preppy polo shirts, it appears Lauren is also a passionate caffeine lover – which might explain his productivity over the last 74 years.
Ralph's Coffee is located on the second floor of his new Polo flagship store at 711 Fifth Avenue, in New York City. "The smell of freshly brewed coffee evokes so many memories for me," he explains. "Mostly, of time spent with friends and family – the people I love. I wanted to develop coffee blends in that spirit, and create a place where people could come together and take a break from their busy days." Featuring mosaic-tiled floors, white weathered beadboard walls, an aged oak 18-foot ceiling and artisan-crafted lights, customers are able to enjoy Lauren's private blends, made from organic coffee beans. It's a well-deserved sit down for both Ralph Lauren customers and the man himself.