David Hellqvist and Porter-Yoshida's managing director Ken Matsubara trace the Japanese bag brand's history and sartorial importance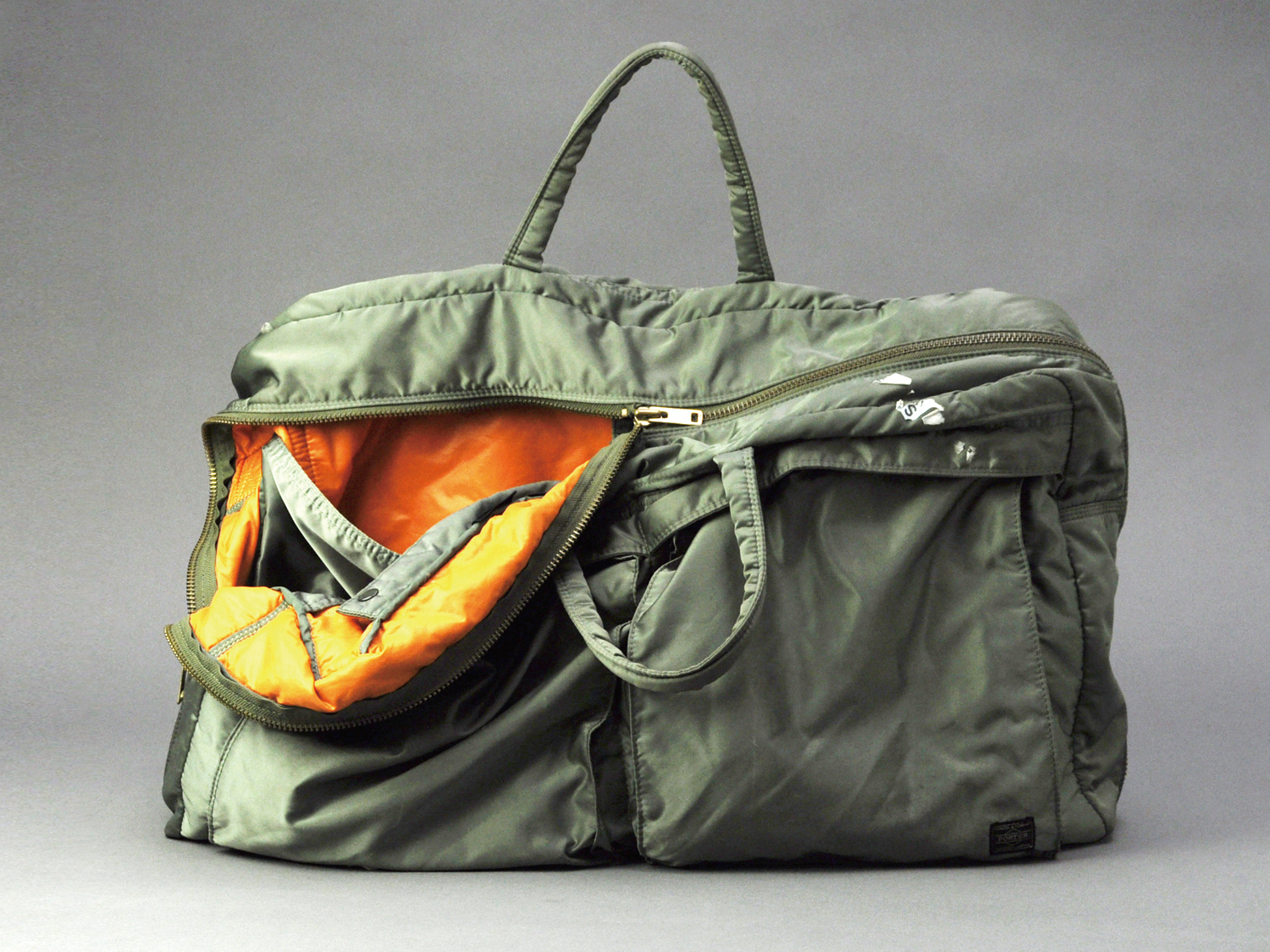 JAPAN WEEK: There are instances when the clothes you wear become accessories to the actual accessory. Sometimes this sartorial appendix can be so powerful in colour, shape or all-around design that it overtakes the best suit or coat in your wardrobe. Accessories, be it shoes, jewellery or bags, are the underdogs – they have to work harder to be seen, due to size issues (jewellery) or because of their position on the body (shoes). But, when they're good, they can make or break an outfit.
In the last few years, there's been an influx of statement accessories. Some women buy 'it-bags' and spend both time and money finding the ultimate heels, while some men join queues that stretch around corners for limited edition trainers. Bags, though, have always been a tricky accessory for men. Bar the odd rucksack, we've struggled to master 'man bags'. Briefcases are for businessmen and document holders are, well, they're just rarefied pouches, aren't they? There is a small handful of brands that have mastered the craft of making bag for the male market, and Porter-Yoshida is certainly one of them.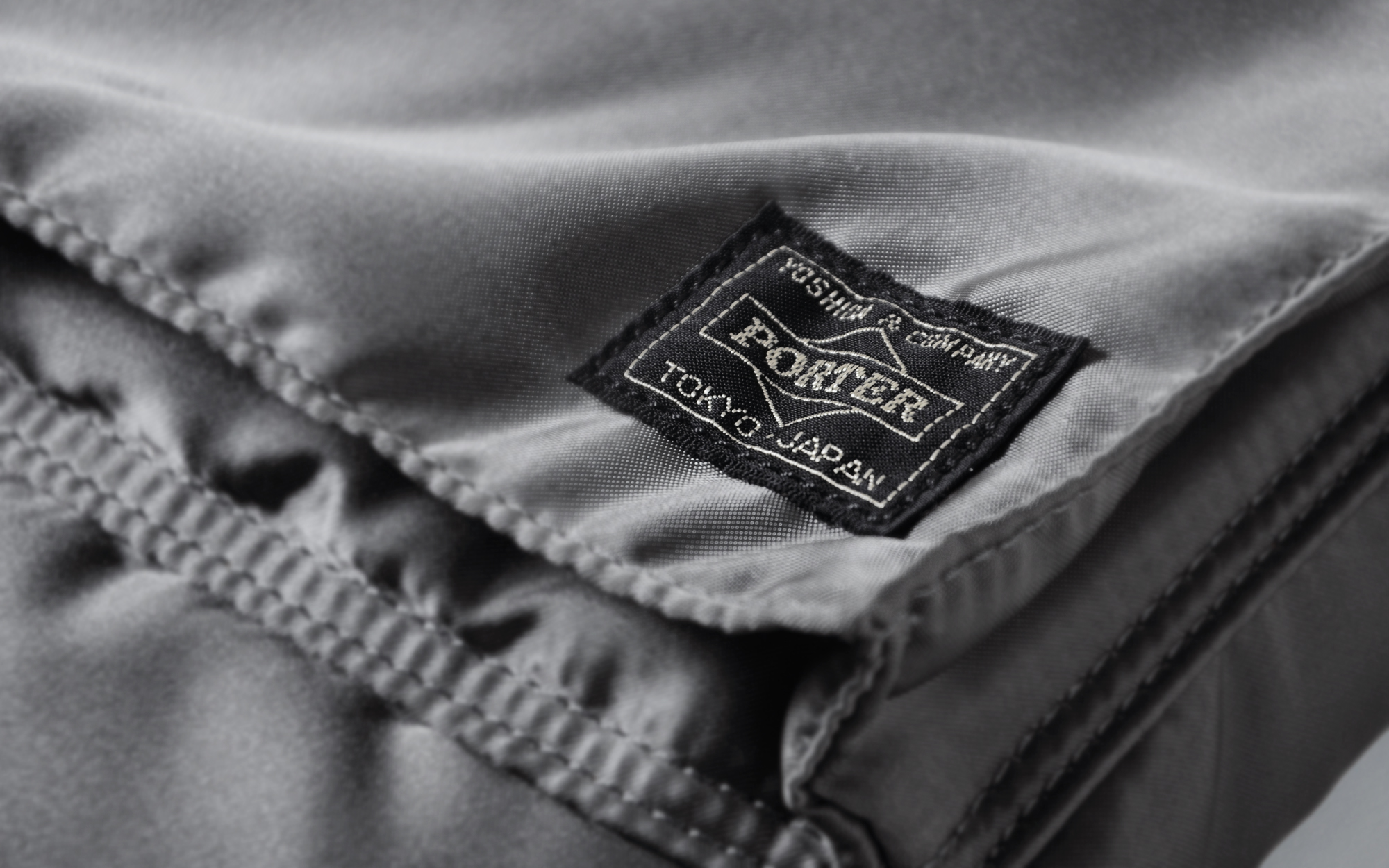 In 1935, in Tokyo's Kanda-Sudachō district, Kichizo Yoshida started what would lovingly become known as Porter-Yoshida. The Japanese bag-maker has since manufactured satchels, backpacks, wallets and briefcases (in its characteristic green nylon), and beyond. Starting life as Yoshida Kaban Seisakujyo, the brand was close to never taking off, due to the timing of its inception.
"During the 10 years from the company's establishment until the end of the Second World War, Kichizo had to do military service twice," explains Ken Matsubara, Porter-Yoshida's managing director. "However, thanks to his wife, Chika, his sewing machine, fabric, and tools were kept in a warehouse under a girder bridge. As a result, they weren't lost during the war and therefore he was able to come back to work at the end of 1945."
It's not unusual for big fashion houses to have started as luggage brands – Louis Vuitton, Gucci and Prada are all examples of bag specialists that branched out into the wider fashion world. But Porter-Yoshida has refused the temptations of any such adventures. Instead of expanding horizontally, the Japanese label has grown vertically by adding new lines and products. Currently, the company boasts 1,500 bag styles over 130 different sub-lines. This has made it the go-to for any multi-brand store in search of a characteristic, well-made bag with a standalone identity.
"We would never see design as a priority over functionality. We want to be able to continue making new and interesting products so our company can continue for eternity"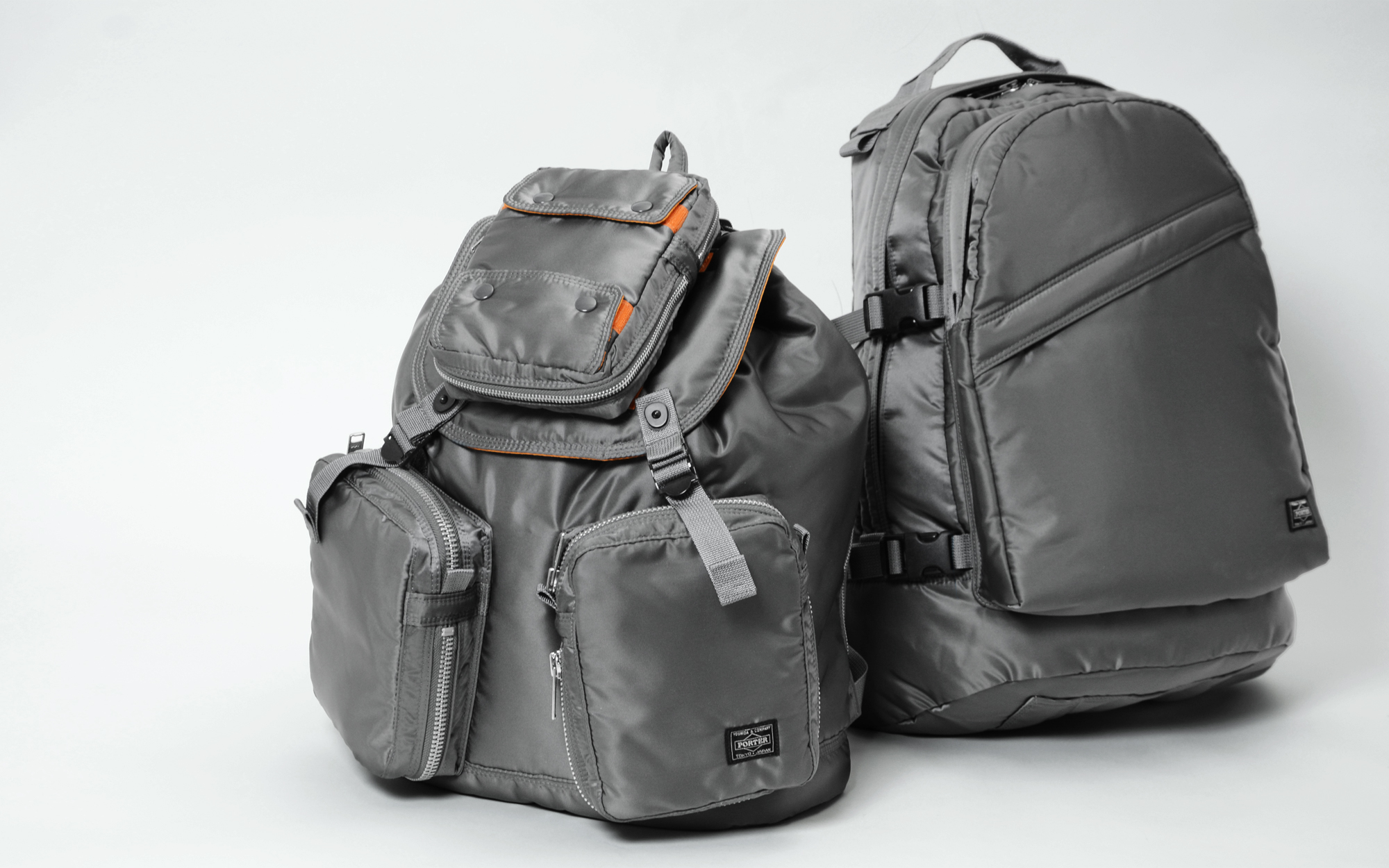 The label's famous nylon bags launched in 1962, taking inspiration from porters carrying the luggage of hotel guests. It's arguably this line that has made Porter-Yoshida a household name among fashionable bag carriers around the world. That and a long list of illustrious fashion collaborators, two of which include Italian brands Marni, for SS15, and Stone Island, for AW15.
Arguably, the best collaborations are always based on the expertise of a niche company and a brand with a strong aesthetic. As it's Porter-Yoshida's anniversary year in 2015, the collaboration tempo has been increased. "As the first stage of the celebrations, we're releasing items in collaboration with Michael Lau, Ryota Aoki, Adidas, and Maehara Kouei Shoten," Matsubara says.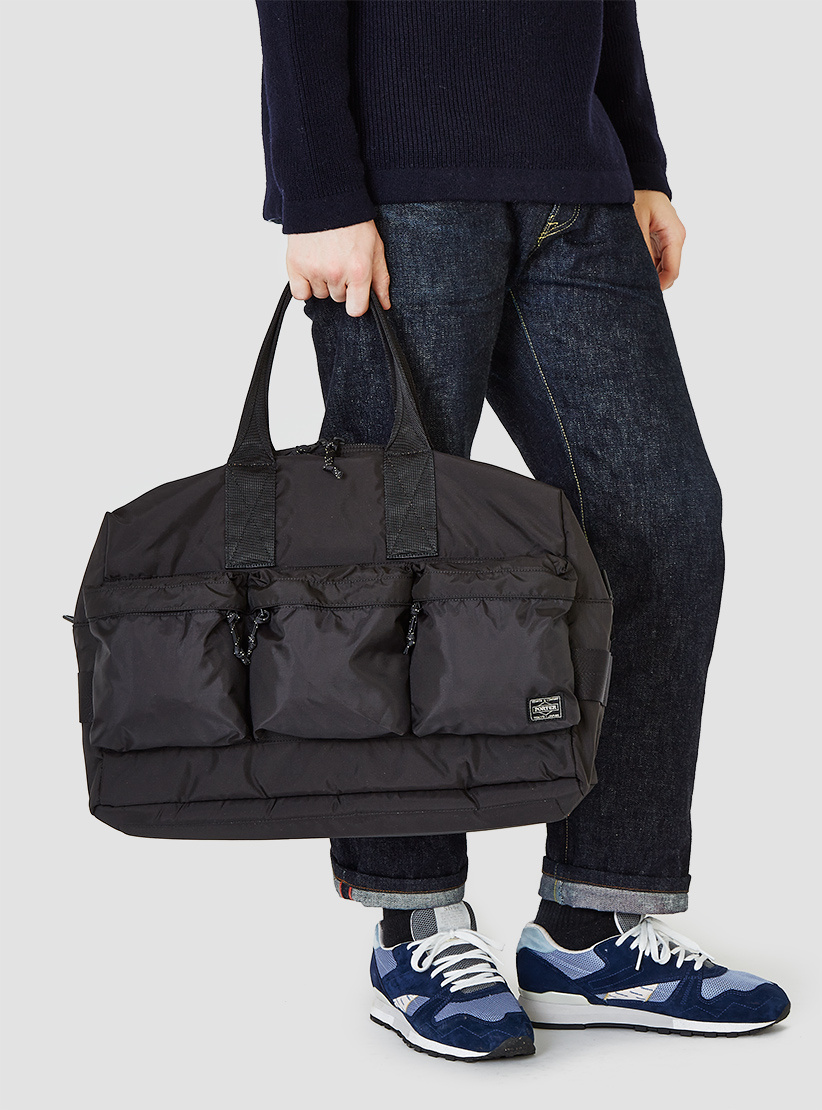 Kichizo was born at Samukawa-cho in the Kanagawa prefecture, as the second of eight children – all boys. As early as aged 12, Kichizo knew it was bags he wanted to work with and at 29 he managed to fulfil his dream when setting up Yoshida Kaban Seisakujyo. His first bag to gain mainstream appeal was the 'Elegant', developed in 1953, which came with a zipper around its base that allowed the owner to extend the bag's depth.
"This design was a big hit, since there were many apartments built at that time and people's homes were not very spacious," Matsubara explains. "However, it was very difficult to supply leather material right after the war, so the products he made were mainly rucksacks and shoulder bags made by canvas material that Chika had kept."
Though Porter-Yoshida has a loyal fan base and continues to develop future classics, it's a tough market. The fact that the company only makes bags can be seen as both an advantage and a problem. But, for Matsubara, there's no question what school of thought he subscribes to.
"We think that our strongest point is that we are purely a bag manufacturer. Our products are made with the idea of the bag being a tool. Of course, the design is very important, but we think that durability and functionality are the most important features of a bag." he explains. "We would never see design as a priority over functionality. We want to be able to continue making new and interesting products so our company can continue for eternity."