Port and Superdry celebrate the label's AW/17 Idris Elba-designed collection with a shoot featuring emerging musician Tiggs da Author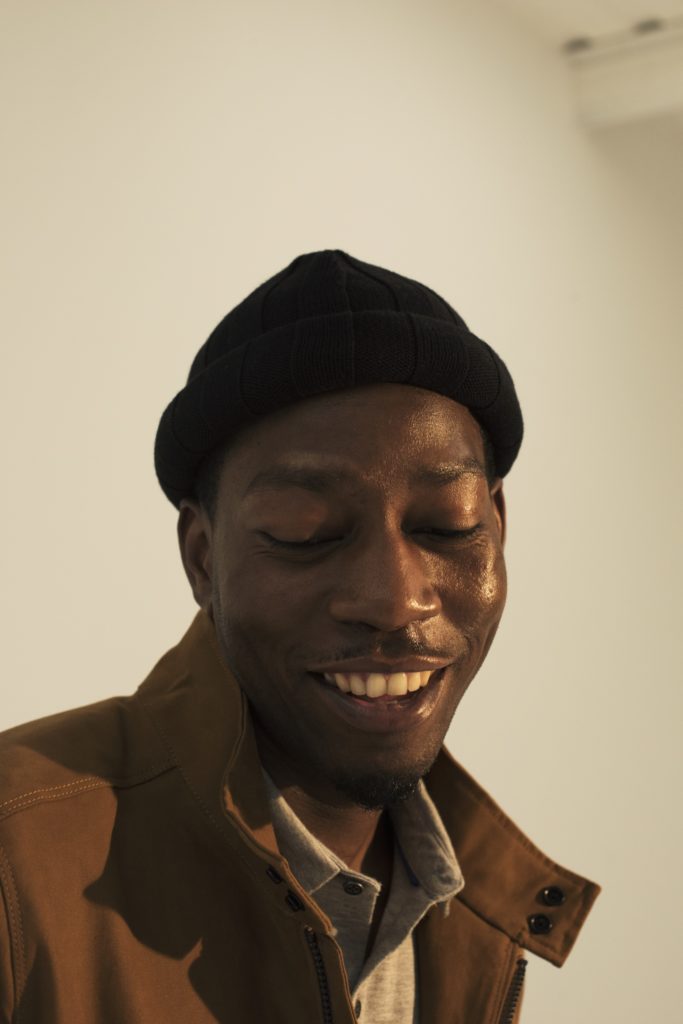 After his vocals featured on Sway's 'Still Sway and Kane', a remix of Snoop Dogg and Dr. Dre's 'Still Dre', Tiggs da Author, the young south London-based musician, was catapulted into the limelight. With a sound inspired by genres as broad as soul, grime and east-African jazz, since releasing the singles 'Georgia' and 'Run', Tiggs has enjoyed the plaudits of some of the industry's biggest names – appearing on the albums of Tine Tempah, J Hus and Nines, as well as working on his own, debut album. Here, he speaks to Port about studio freestyling, Tanzanian jazz, and sampling Caesars' 2003 hit 'Jerk it Out'.
What was your earliest musical memory?
My mum singing Whitney Houston and Diana Ross around the house. As a teenager, it was Wiley and Dizzee Rascal, and a whole lot of garage and grime music.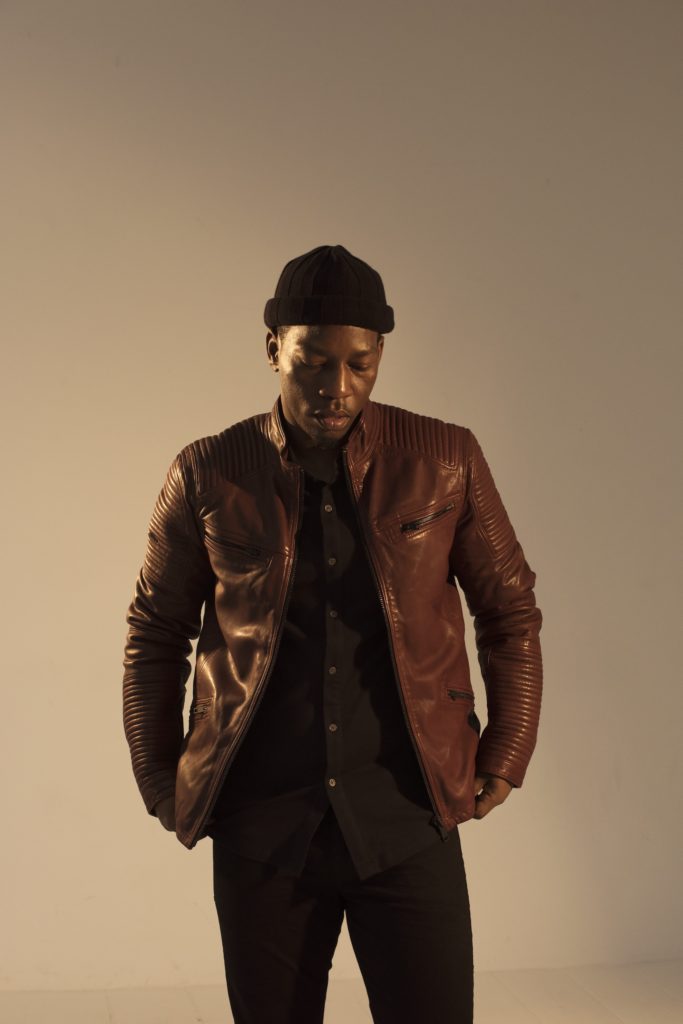 At what point did you consider making music as a career?
Pretty late to be honest – at the beginning I just enjoyed watching other people make music. I guess the more you hang around with other people who are making music, the more curious you'll get about writing something, but I didn't take it too seriously. My best friend was a DJ, and I used to come with him and watch him do radio sets. He had musical equipment in his house, so I started messing around on that. I started on the production side of things a few years down the line, that's when I started to take it seriously as a career.
How did you find your style? 
At the beginning I didn't really know too much about music, so I was just making what everyone else was making. The more I fell in love with it, the more I was thinking about it, and the more I started listening to different genres of music. When I went back to Tanzania, I started listening to music out there as well, which had a massive influence on the direction I took. I wanted to do something that was me, something which represented where I come from. So it's pretty much a mixture of jazz and soul.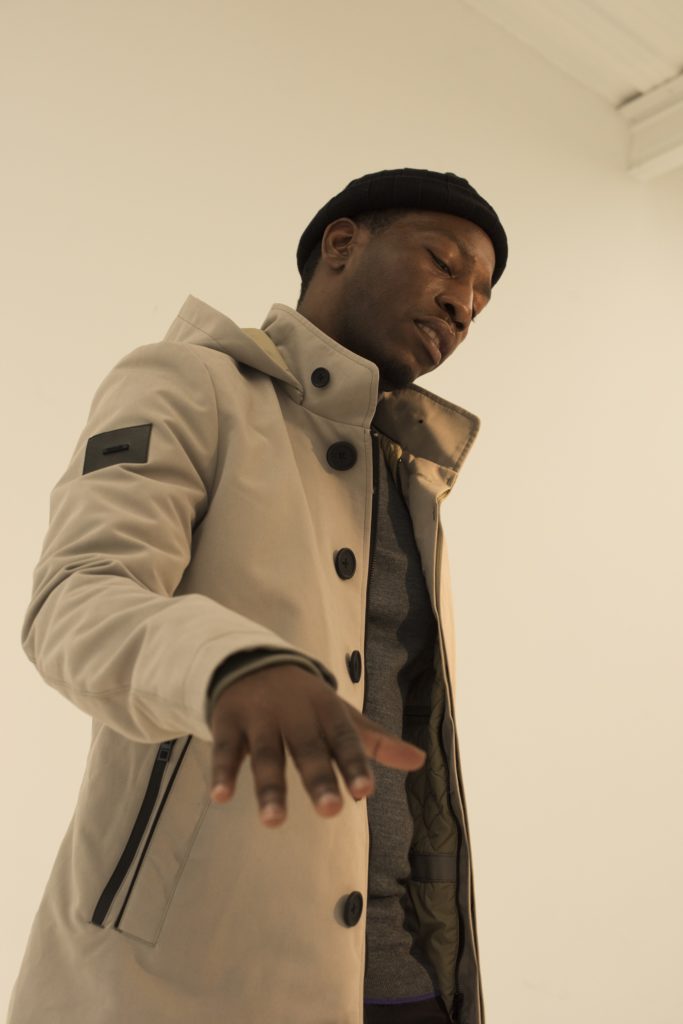 Would you say you were a London musician? How much influence has being in London had on your music?
I was born in Tanzania, and I moved to London when I was eight. London has had a massive influence on my music as it's where I pretty much grew up. Everything I know is influenced by in my environment, but in the later stages of my music I went back to my roots and got more and more inspired by Tanzanian music – so both sides play a part.
What's your creative process with making a new song?
It's pretty much just freestyle, I don't really plan it before I go to the studio, so it's different every time. I just try and make it not feel like a job. It's about what I'm influenced by day-to-day, so I might listen to a jazz record and feel like I might want to sample this – or I might have something that I already wanna speak about and then I'll do it that way, so it all varies.
Your new single, 'Work it Out', how did that come about?
It was one of the first songs I loved when I heard it on FIFA ages ago. I came across it again a few months ago, and I thought I'd cover it and do my own version. I performed it a couple of times and got a great reaction, so I thought I might reach out to Caesars and work with them to rework the beat and make it more fresh. So I went out to Sweden and worked on that and we just loved it.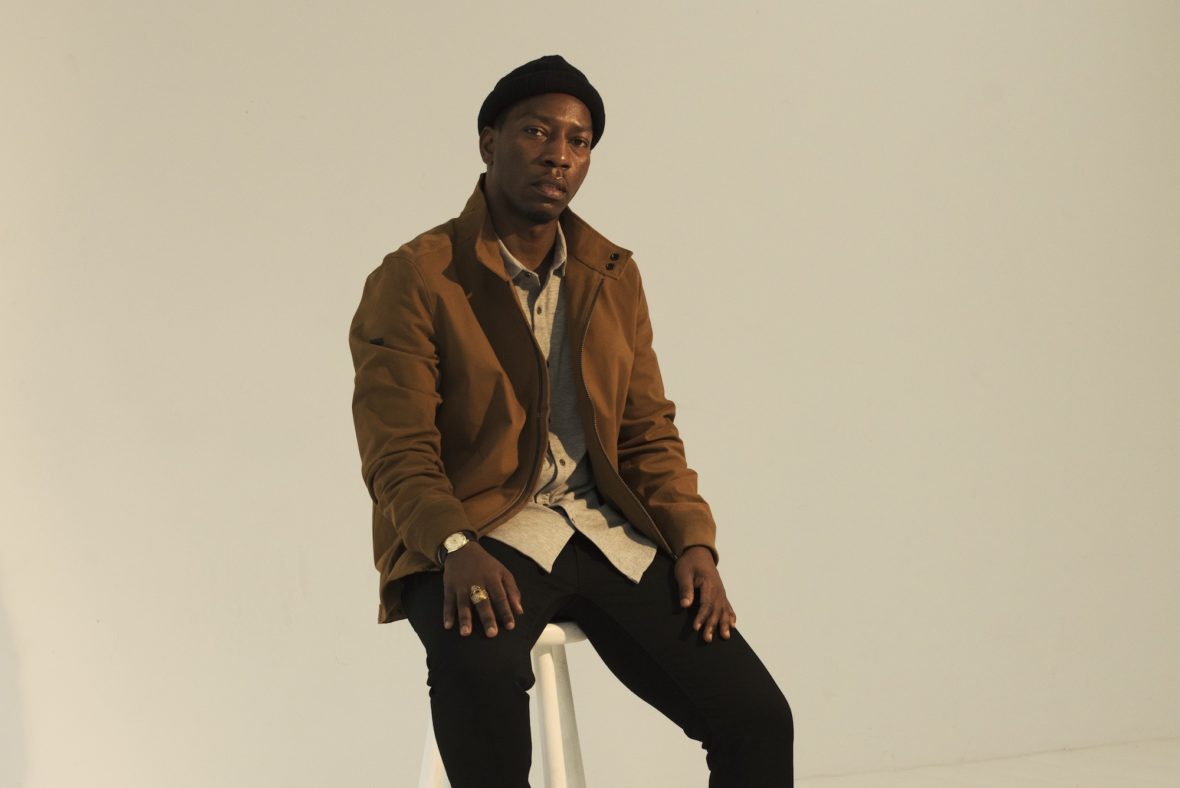 What role do these collaborations have in terms of your music, and in terms of music generally?
I think it's really important – that's the best way to get a really fresh sound. If everyone keeps doing the same thing you know exactly what to expect, but if two people put their brains together you never know what can be achieved. Especially with bands like Caesars, a lot of people might not speak about them now, because they're from like a different generation, but it's always good to try and bridge the gap and embrace the excellence they had, so people can find out about them now. And hopefully, people can talk about Caesars again, because they're an amazing band.
What's next, what are you working on now?
I'm working on a couple of projects, finishing off an album, and hopefully I'll release a few songs before the end of the year. My main focus is finishing off my album, and probably do some other cool collaborations.
The AW/17 Idris Elba + Superdry Premium Range, designed by Golden Globe-winning actor Idris Elba, is a capsule collection of versatile, creative and far from predictable pieces made for those who want to express themselves with confidence.
Photography Lewis Khan
Styling Will Johns
Hair & Makeup Ditte Lund Lassen using Redken, Skincare and Make-up provided by Dr. Hauschka
Talent Tiggs da Author
Clothing www.superdry.com