Ethan Price reflects on Knock Knock, the fashion exhibition recently curated by Felix Choong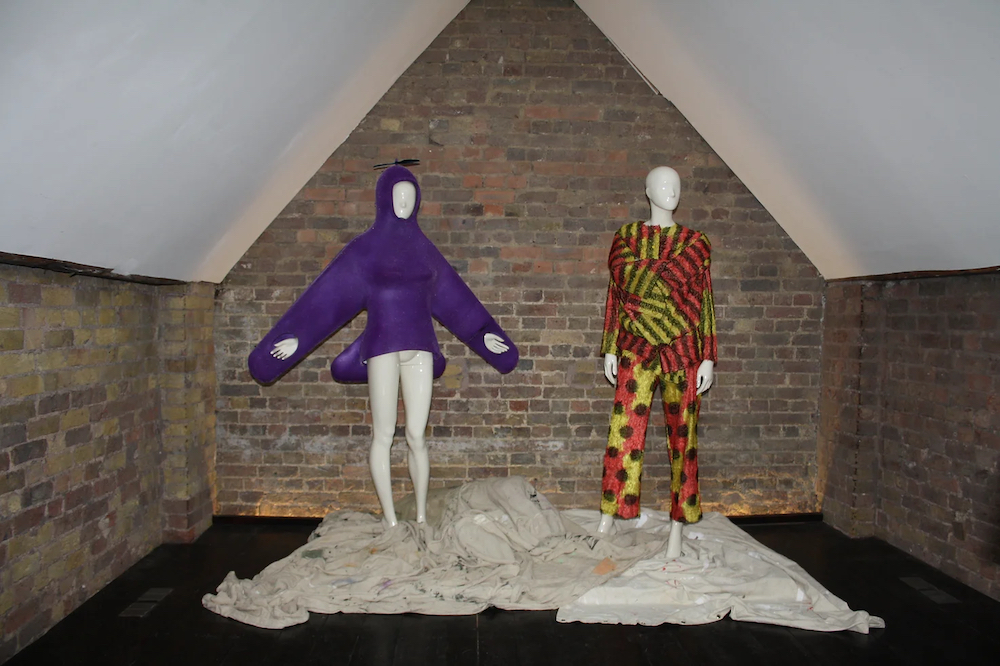 Style is a weapon. Deployed through the clothes we wear and how we decorate our domestic environment, it can annihilate. It's psychological warfare. We deny, conceal, exhibit — in order to define and exaggerate our strengths and superiority, or our defects — whatever is most useful at the time. It's all about the fantasy worlds of desire and consumption, a swirling double that promise but very rarely provide happiness or a completely articulated sense of self. Identities, ours and those around us, can be freed or atrophied by our fashion and interior design choices. Airless pleasures, they are not.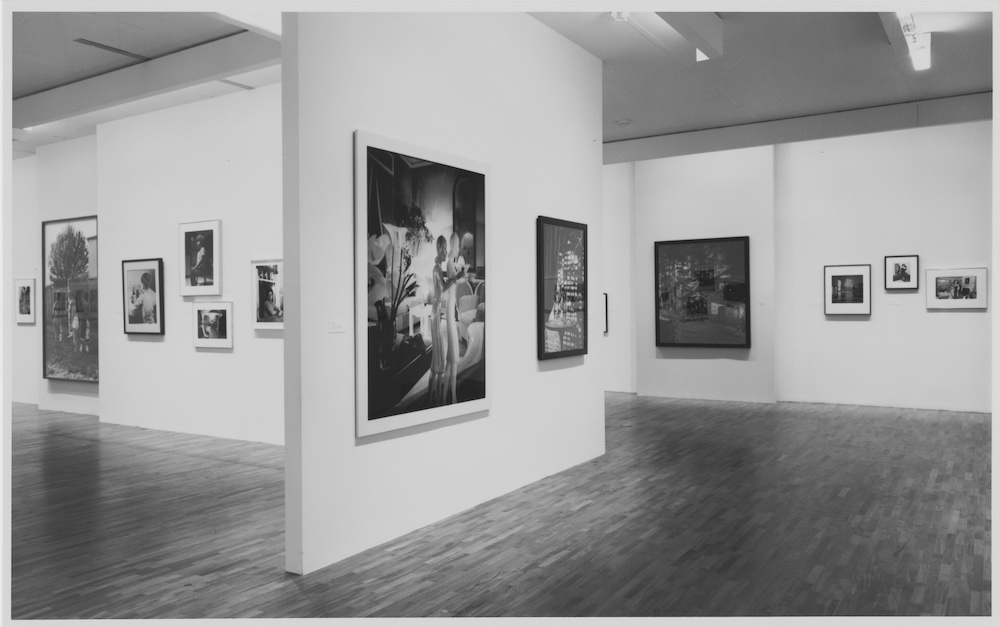 Spectating eyes look at the body, like neighbours through a window. Taking Peter Galassi's 1991 MoMA photography exhibition Pleasures and Terrors of Domestic Comfort as its first inspiration, the garments displayed in Knock Knock, the fashion exhibition curated by Felix Choong held in December 2022, were presented in lieu of the photographs seen at MoMA. Here, domesticity is threatening. Loneliness, dissatisfaction and desire inhabit the idyllic suburban scenes captured in Galassi's exhibition — echoed in the garments. Both exhibitions dissected the phenomenal experience of peeking. Our views are distorted when we see into another's home, at another's body, when we look in the mirror at the fabric covering our own bodies. Houses and clothes both create a false sense of security. We peek at but never truly see reality. "There is an uncanny sensation in Knock Knock, a bit of a haunted house feel, as though you are intruding in someone's house and then confronted by these spectres, but then at the same time having an emotional, subconscious connection to it too," Choong tells me. The garments selected were "a mixture of archive, graduate and recent collections — I felt they all spoke to the wider theme of the home as a site of contention… contemporary domestic life is reflected in things like a padded hip, a back cut-out, a shredded slip dress, a cocoon and so on."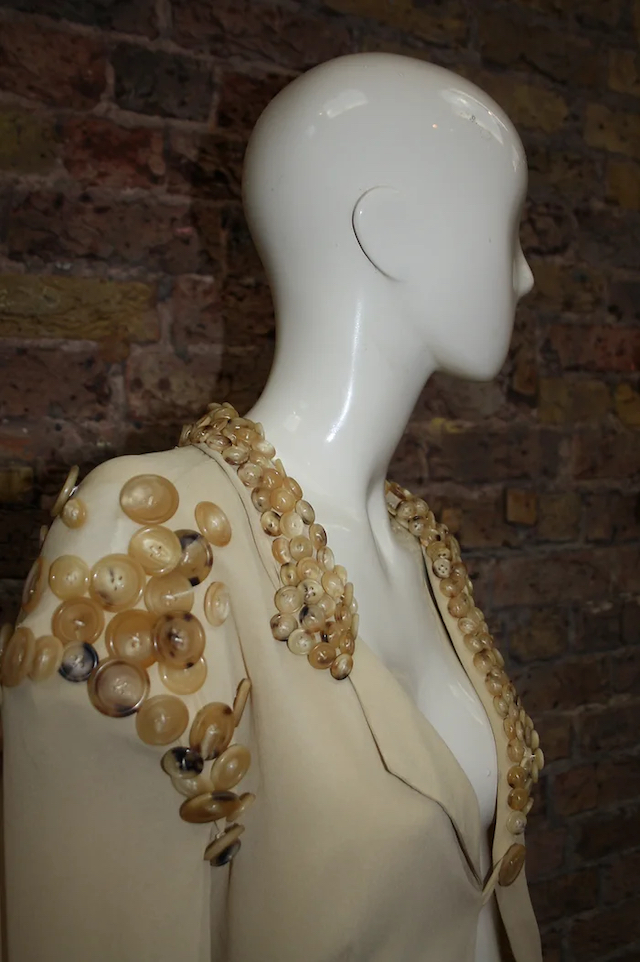 Buttons covered an ensemble from Rebecca Jeff's MA graduate collection. "They swarm and cluster like bees over the body and remind me of my mother's penchant for hoarding any and everything that hasn't found its use yet." Pooling at the mannequin's feet, Jeff's button-smothered fishnets create something arthritic, reptilian, unmovable. "Per Götesson's contribution of a vest and briefs made from his late grandmother's doilies were one of the more poignant contributions to the show. Then you have 1000Morceaux and James Walsh that I was drawn to for how they perverted domestic motifs of motherhood and childhood respectively." The archivist Steven Philip lent looks from Junya Watanabe, Comme des Garçons, Vivienne Westwood and Issey Miyake. The pair "discussed how certain pieces might be recontextualised and redefined through the theme." The Junya house dress with the polka-dot neck ruff was a standout, making a clown of a Stepford wife. I imagined Betty Draper's cold, frightened, chain-smoking face in place of the plastic mannequin head. "Sheryn Akiki's contribution was a really important addition. The collection explored women in a rush, Middle-eastern conflict zones and politics as theatre that remains significant today as people flee and are displaced from their homes to escape conflict, pollution and global warming."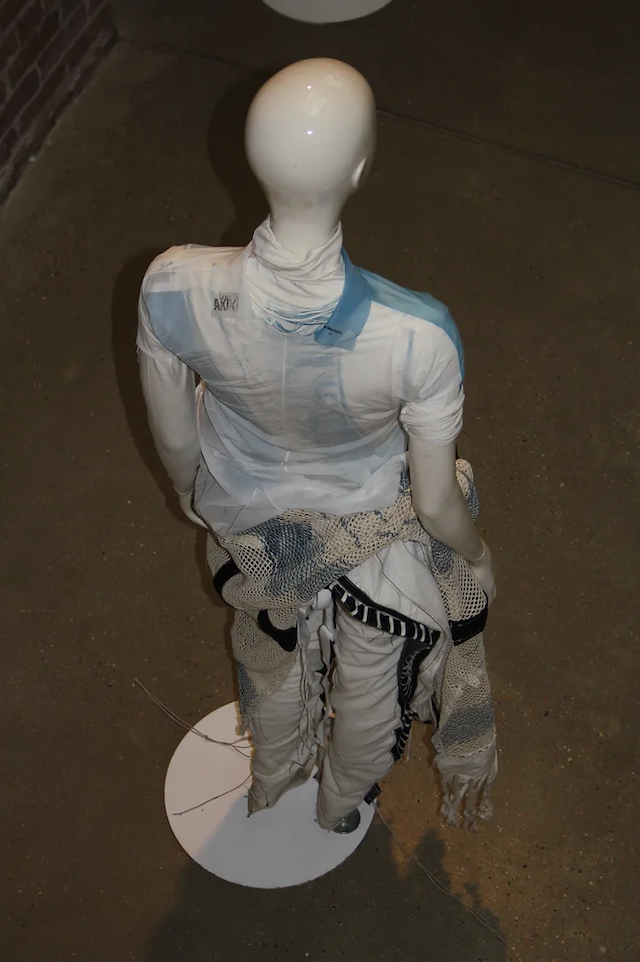 The gallery space itself mimicked a home, one of hostility and cloying comfort. Artist Rory Mullen created a ramshackle house (with working doorbell!) at the exhibition entrance. Taking up almost the entire height and width of the space, visitors had to awkwardly squeeze around its sides to enter the exhibition. This created the experience of viewer as interloper, as voyeur. A working fireplace, exposed brick walls, stairs that lead up to another area full of dust-sheet covered sofas and desks – all served as indicators of a home. Avoiding a "dolls-house effect" through using furniture to delineate 'rooms', scenarios gathered.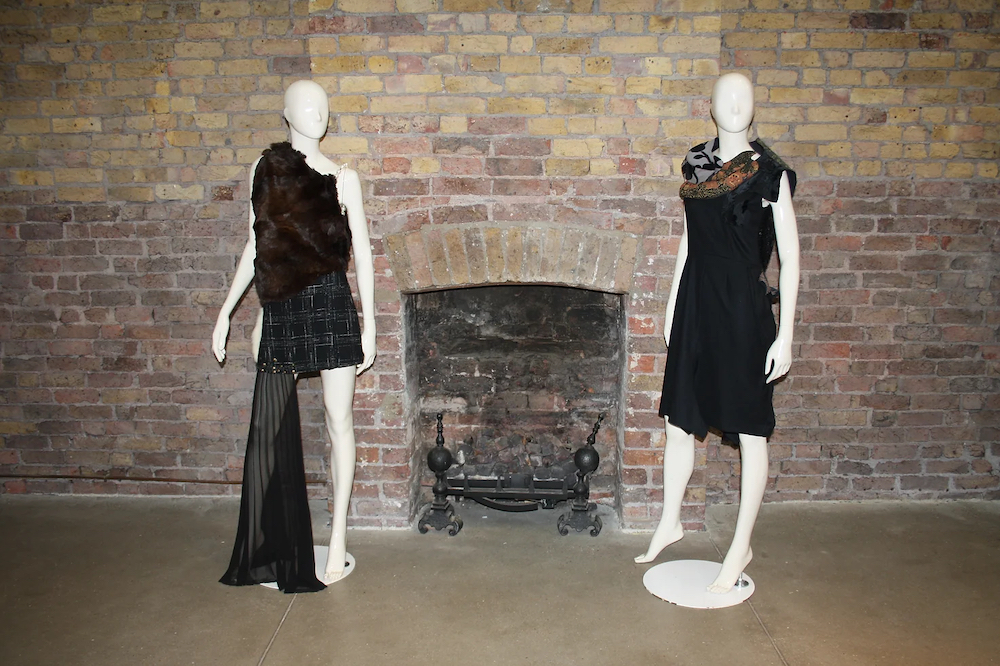 Here's the attic where James Walsh's enormous purple toy plane still has its propeller whirring, waiting for a child to play with it once again. Its construction makes the wearer unable to move — the freedoms of childhood have been replaced with this adult-sized straitjacket-plaything. Here's the stiff drawing room, where two women discuss their friend's unfaithful husband at the fireside — one in her 1000Morceaux pearls and furs, the other in an unhinged backless Comme LBD. Here's the wood-warped back door, where a latex-shorted lone woman looks out to the icy garden, face veiled — head-to-toe Miss Corpus. The bourgeois becomes itchy, the clothes and comforts a cilice — the fur here is unlined, beautiful on the outside but torture against the naked skin. Mannequins became menacing — there is something monstrous and chilling about the inanimate replicating the human. The exhibition revelled in the discomfort conjured.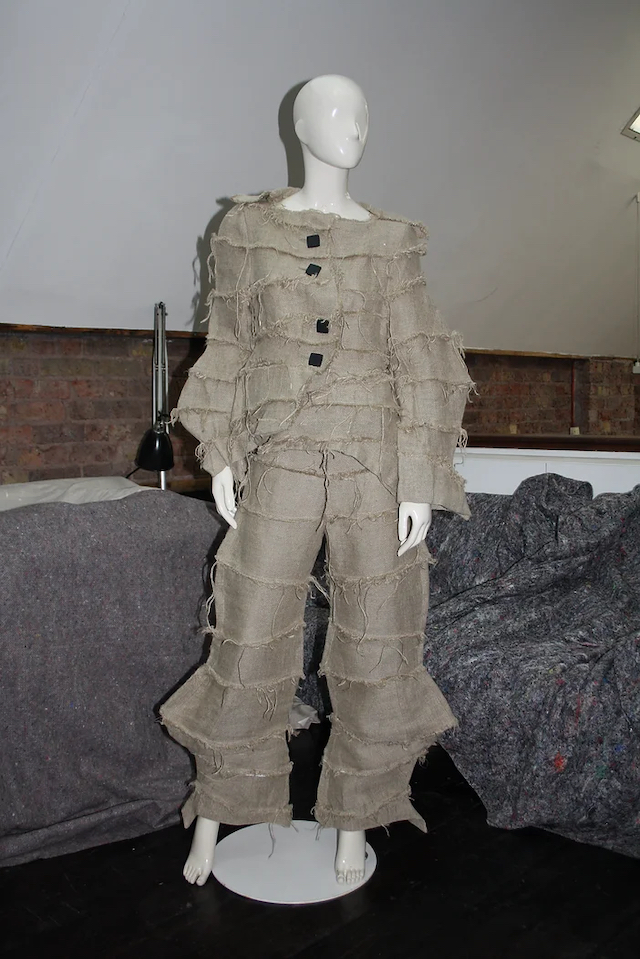 "That perverse twist in your gut that makes you feel uneasy, that feeling of discomfort, is so important. I think we as society have got into a habit of avoidance. Discomfort is very useful because it is unpleasant and in order to leave that state, one must confront, learn and adapt." Fashion, Choong believes, tends toward the pleasure-seeking, but playing with what else fashion can make one feel is "necessary to offset fashion's commercial underpinnings and to allow us to move on from that boring conversation that fashion is just clothes to bed." Clothes attempt to sanitise our sweaty little bodies, like wallpaper covers plaster. But plaster cracks, sweat stains silk. "There was a lot about repression and restriction in the exhibition — what's buried in the walls, the soft furnishings — because what is hidden interests me in how it might manifest." Shows such as Alexander McQueen's Highland Rape (1995) feel firmly in fashion's past. But fashion should illicit a response. And horror and disgust, once given time to marinate, can turn into genius. Be naughty, be disturbed!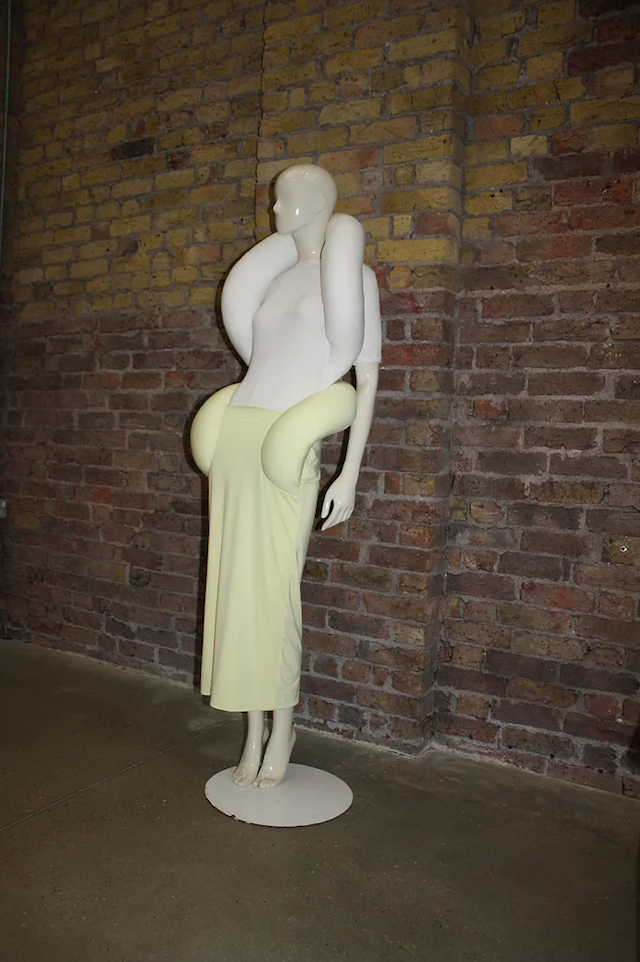 As with Choong's previous fashion exhibition Homesick for Another World (2020), Knock Knock will have an accompanying fashion criticism journal, due for release later this year. Titled Nice Outfit, the journal catalogues the exhibition and invites writers and artists to contribute work that responds to the themes explored in Knock Knock. The journal moves the exhibition away from being a singular moment in time towards a continuing conversation that can be accessed by those unable to see the show in the flesh. Humour and whimsy are integral to Nice Outfit, making what can seem inaccessible — fashion, especially through a critical lens — approachable. For Choong, fashion is "such a fertile medium for negotiating new moralities and tastes and how they mutate away and back into each other… Yohji Yamamoto said that clothes go to die in museum exhibitions, but I disagree. Of course, clothes are made for wearing, but in this day and age, when only a small minority get to own or witness a show, and where the vast majority of people experience designs as 2D images on their devices, I think this is an acceptable compromise."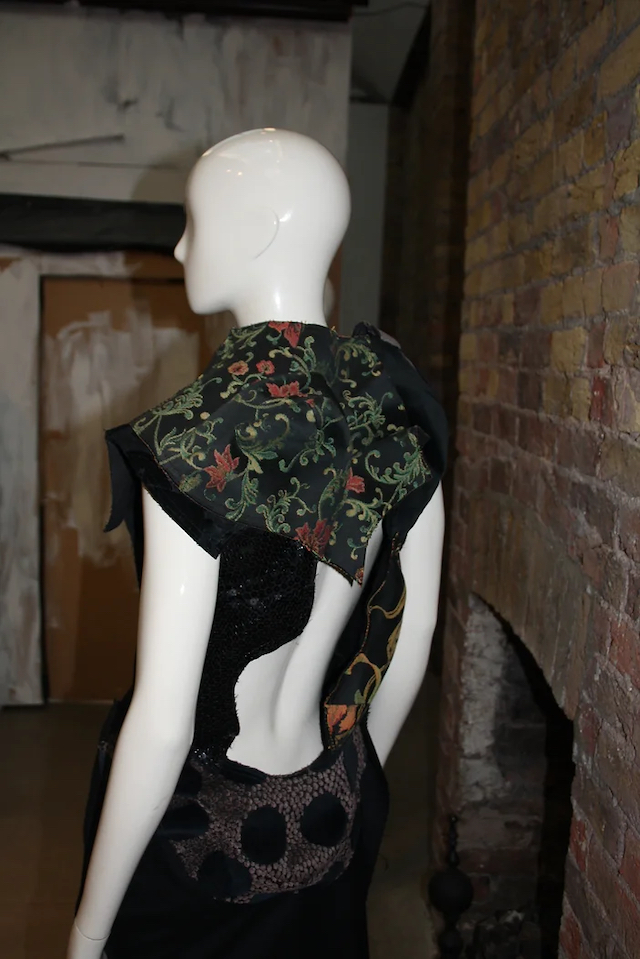 I think of how we blend reality and fantasy through our stylistic choices in order to avoid terror. Terror of mortality, of being alive. Getting ready for a night out, I watched a friend applying so many layers of mascara her lashes clumped together, forming solid black spikes, so hard they could snap. Grinning, she said applying just one layer of mascara is misogynistic. Perhaps. What just one mascara layer says to me is a devotion to reality that seems plain boring. Adorning our bodies and furnishing our homes, we attempt transcendence, but any transcendence achieved is one created from lies. But what lovely lies! And the truth can be so dull when what is available is fantasy. What is flesh if not laced with phantasma?