Port speaks to the exciting young British designer about uncovering personal histories, working with the V&A, and his SS18 collection, inspired by Britain's empire-era textile trade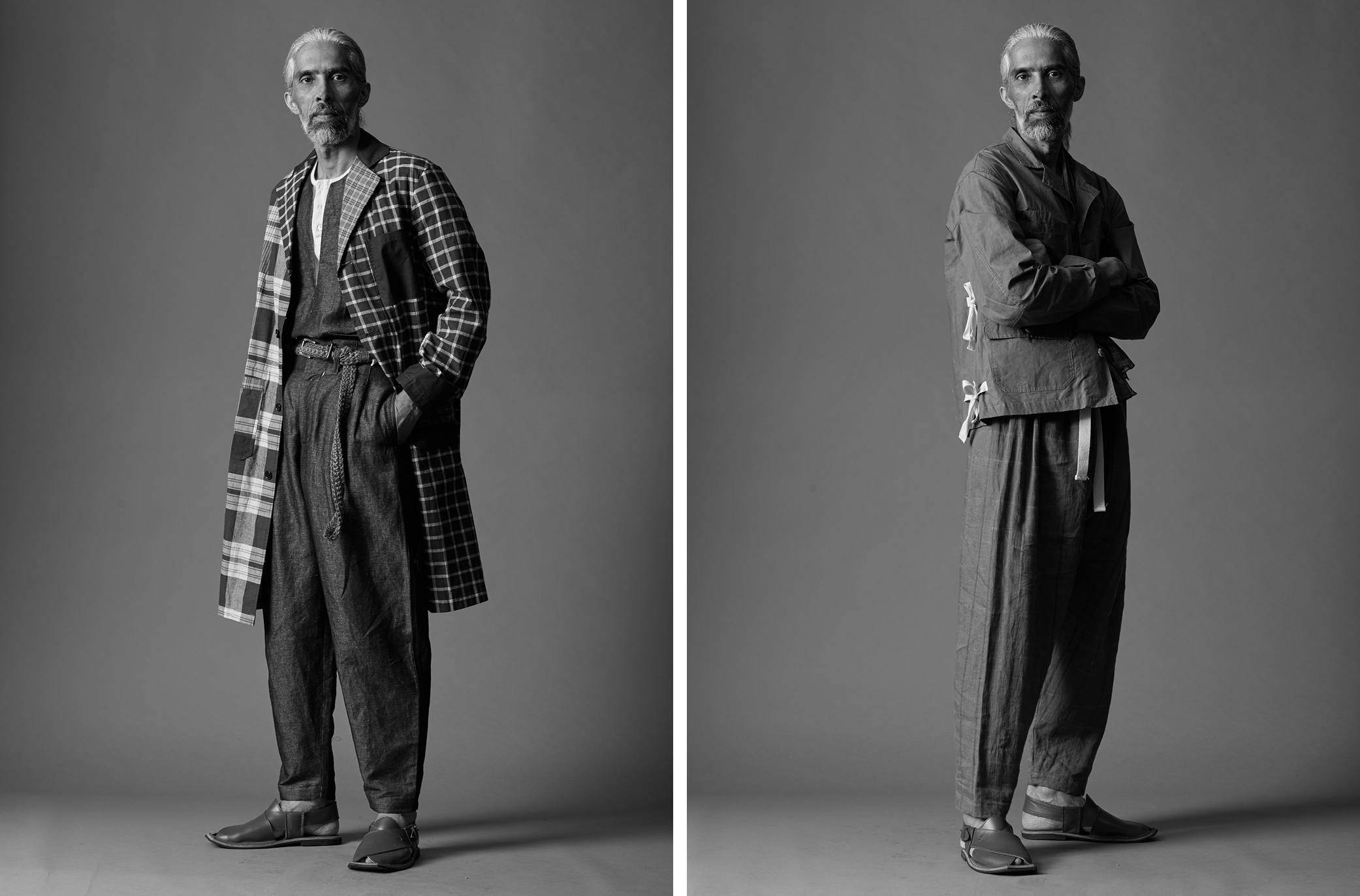 For London-based designer Nicholas Daley, the process of research and exploration is as important as the finished collection itself. Each season presents a snippet of his own personal history, as well as the cultures and subcultures that have surrounded him. From 'Dreader than Dread' for AW15, inspired by his Jamaican father, to 'Blackwatch' for AW17, a nod to his mother's Scottish roots, the past has always been a preoccupation. Crucially, however, Daley's clothing pays equal respect to the present, piecing together a story of modern, multicultural Britain – a common thread that runs through everything the Birmingham native produces.
Spring Summer 2018 is no exception. The Madras collection investigates the impact of empire on Britain's lucrative textile trade and the exchange of cloth across continents. South Asia's rich tradition of textile production takes centre stage, focusing in on menswear favourite, Madras. Daley delves into the social history surrounding this now ubiquitous fabric with his usual rigorous approach. With the help of the Victoria & Albert Museum, he was able to uncover examples of the cloth dating as far back as 1855, tracing its journey from Asia to Europe and beyond. With music continuing to play a crucial role in rounding out each collection, this season he calls on contemporary musicians Nabihah Iqbal and Golu Singh Gaba for his soundtrack, both of whom played live at his SS18 presentation, his first under the London Fashion Week NEWGEN umbrella.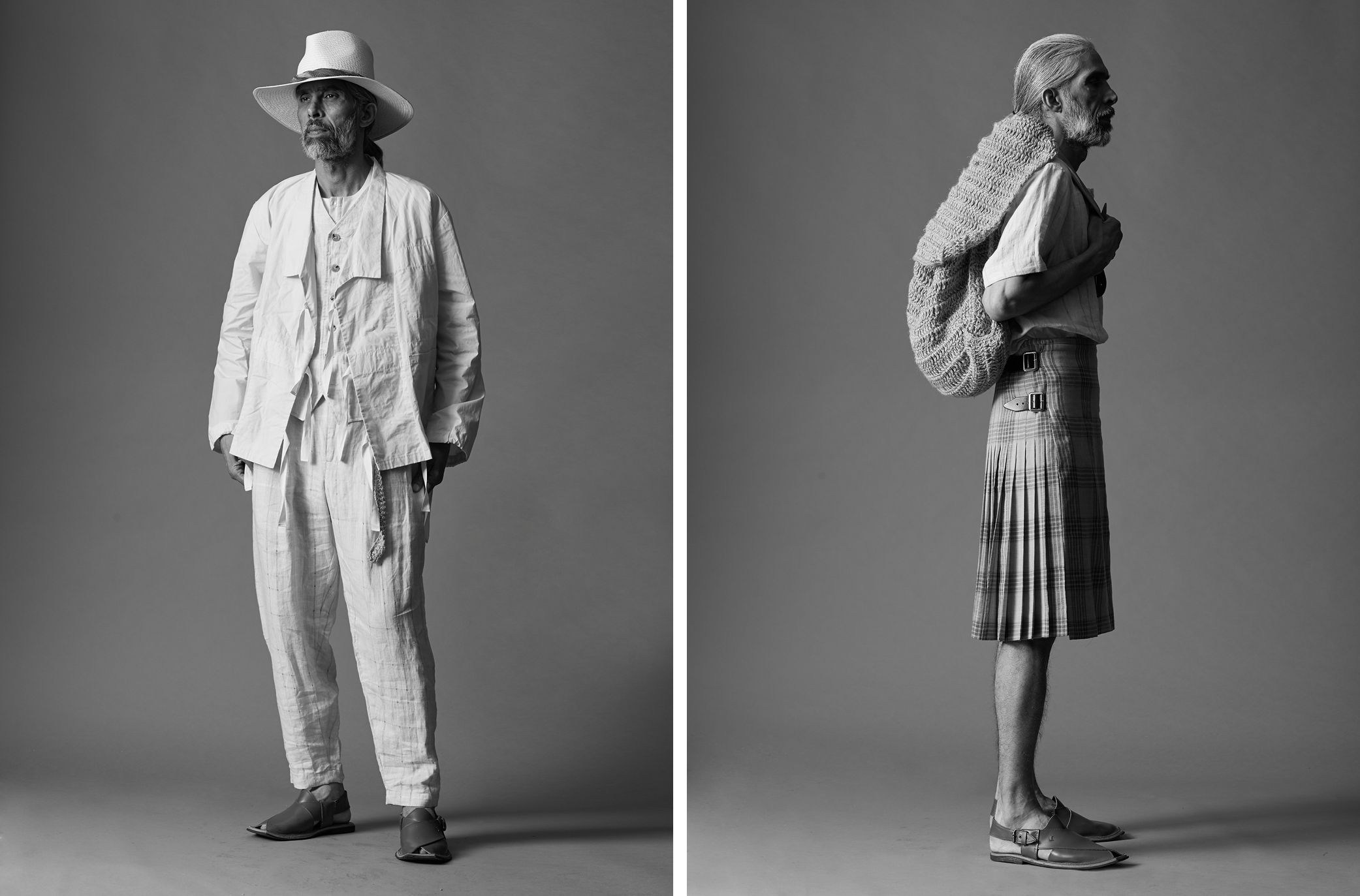 How did the idea for the Madras collection first come about, where did the original idea stem from?
The inspiration for SS18 Madras developed from my investigation of checked cloth, which started during my research for the AW18 'Blackwatch' collection, looking at tartan and its influences around the world. From here I went into the archives at the Victoria and Albert Museum, searching through multiple examples of Madras checked textiles dating back to 1855. I was very interested in the connection Madras checked cloth had in South Asia, Europe and the Caribbean during the 19th century to the present day. 
The story of the fabric itself is central to your work, what are some of the key materials used for SS18?
The key fabric for this collection was the Madras check cloth, which I developed with Yorkshire mill J.H. Clissold. I selected a Madras check pattern from the V&A archives and took this as inspiration recreating my own version which I produced in a wool and silk linen mix. This became a focal point in the collection. I also used traditional hand woven Indian Madras check cloth and created one-off rebuilt garments, creating a patch of checked cloth all into one garment. This created a strong visual impact and showed Madras checked cloth in a new contemporary way. I also used Irish Linens, organic cottons and wax cottons from Scotland.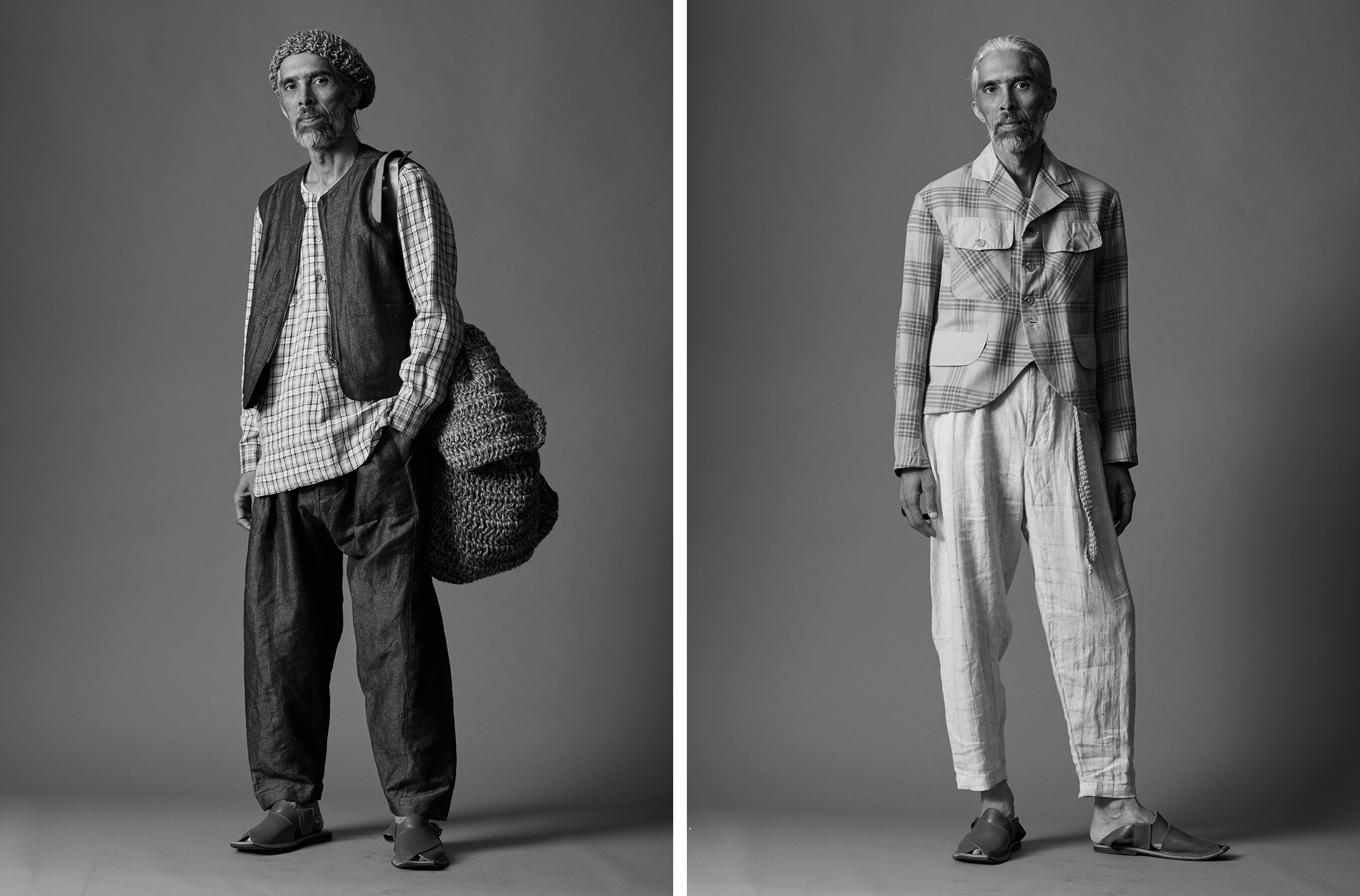 You use a lot of British makers for your collections. Why are you drawn to UK producers?
I'm always drawn to British manufacturing as we have such a wealth and tradition of amazing textiles and craftsmanship, and it's something I always want to incorporate into my collections. Ever since my first collection whilst studying at Central Saint Martins, I collaborated with Christys', the hat makers, and the silk weavers Vanners, and since then I've continued to work with different manufacturers across the UK, whether it is George Cox in Northampton or Glenisla Kilts in Scotland. It's all about embracing British craftsmanship.
Your work is always extremely personal; do you see yourself continuing to use fashion as a means of self-exploration?
I think as human beings we are all in some process of self-exploration within our lives and for me fashion has allowed me to express this in a physical way. I have always kept my collections personal, as my work needs to feel authentic and be a genuine reflection of who I am and what I'm trying to say.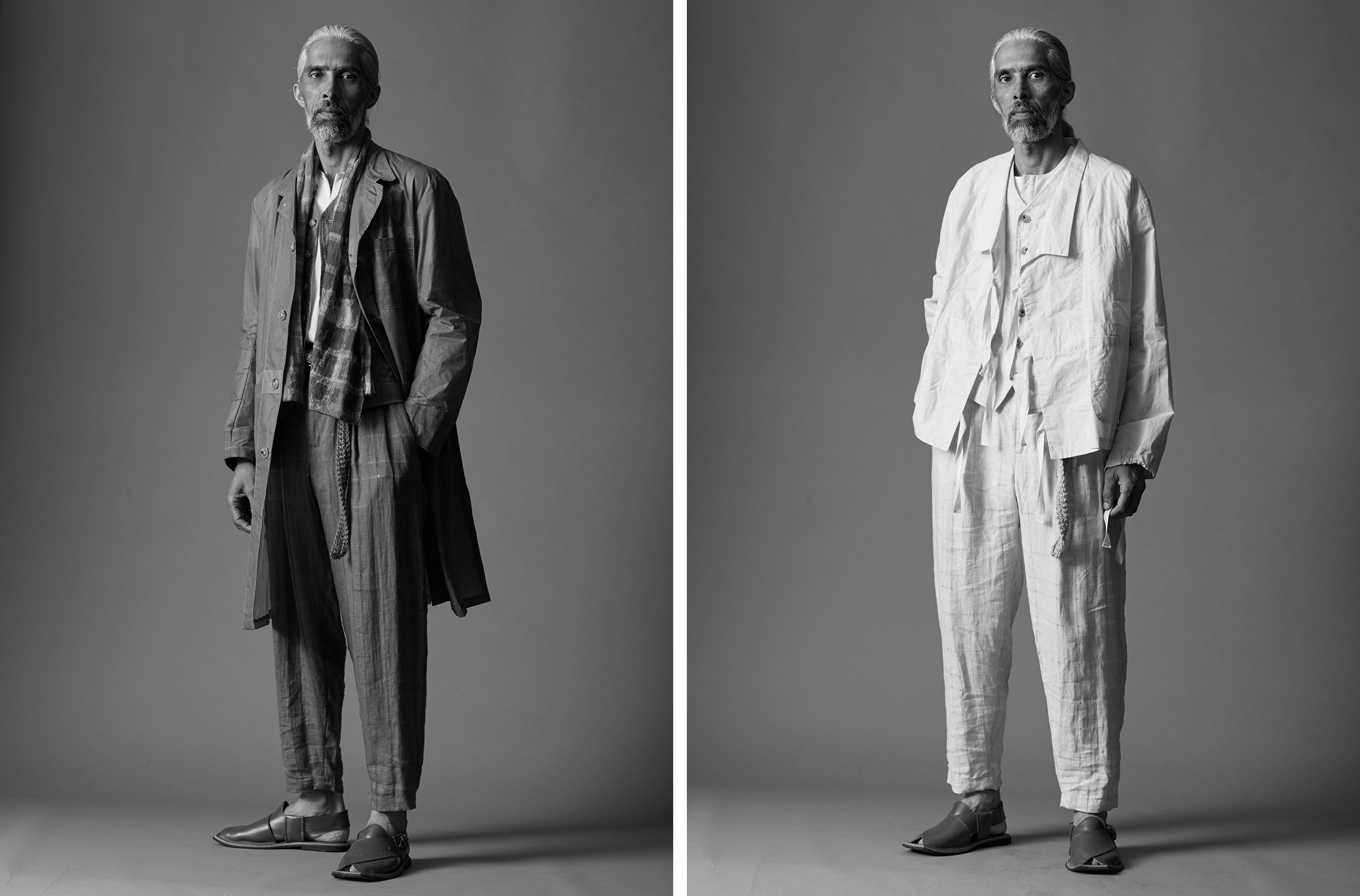 Music is always a big part of your collections – can you tell us how that played out in Madras SS18?
For my Spring Summer 2018 presentation I had a live sitar performance by DJ/artist Nabihah Iqbal and Golu Singh Gaba performing Raga Yaman. I feel it's important to play with all of the human senses for my presentation as it helps create an authentic atmosphere. It's always a great way to interact with the audience and to be able to build a world, which they can enter through my interest in music and fashion. Each season's collection has a strong focus on music and it's great to have collaborated with different artists and musicians such as Don Letts, Yussef Dayes, Shabaka Hutchings and Young Fathers to name just a few. 
How would you describe where you are as a fashion designer right now?
I am happy with how my brand is growing at a slow pace and making sure every stockist I am dealing with understands my product well. It has been great to be part of the British Fashion Council NEWGEN program, which has allowed me to open my brand to a much wider audience than before. My plan is to continue to grow and keep telling authentic stories through my collections. 
Photography Iain Anderson