Carlo Capasa, chairman of Camera Nazionale della Moda Italiana, discusses MFW and the future of fashion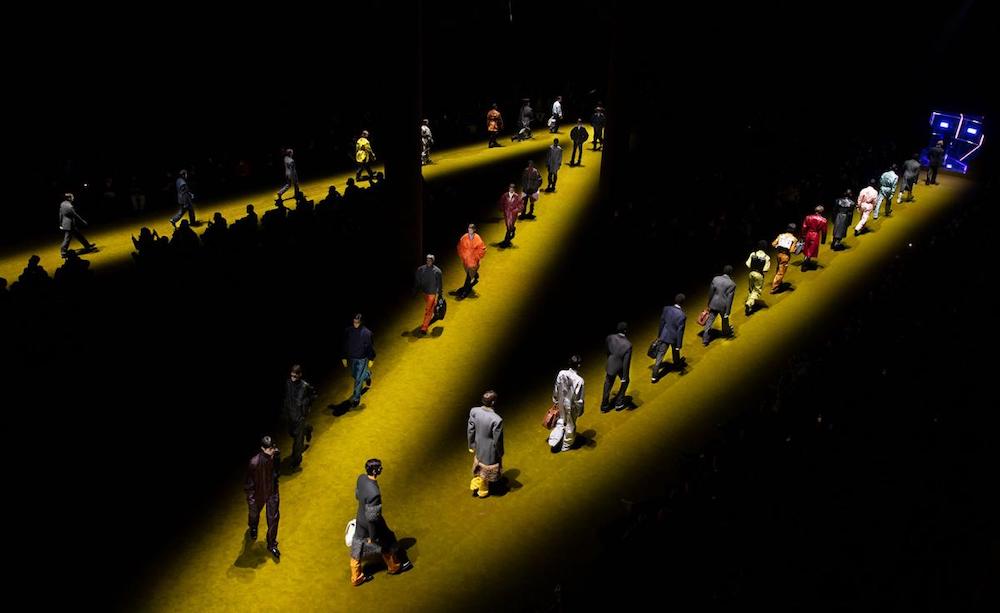 Apolitical and not-for-profit, the aims of Camera Nazionale della Moda Italiana (CNMI) have remained largely the same since its inception in 1958: to "represent the highest values of Italian fashion, and to protect, co-ordinate and strengthen the image of Italian fashion in Italy and abroad, as well as the technical, artistic and economic interests of its Associates". Representing more than 200 companies across the sector, it plays a vital and global role in setting the fashion agenda, most visibly through Milan Fashion Week. January's menswear offering remained on tenterhooks, unsure whether it would even be able to go ahead three days before launch, but in the end delivering 23 shows and 47 brand presentations. It was a week of Italian staples expressing themselves confidently – Prada, Zegna, Brioni and Fendi deserve special mention – as well as striking debuts, with brands like JW Anderson and 1017 ALYX 9SM presenting for the first time in the calendar of shows.
Conducting such an orchestra year on year (and through a pandemic) would shave years off my life, I confessed to Carlo Capasa, the charismatic chairman of CNMI. Capasa is simply too busy (and optimistic) to worry, and caught up with Port to discuss the association's active work in upskilling Italian workers, fostering greater diversity and inclusion, and how covid has accelerated its digital capabilities.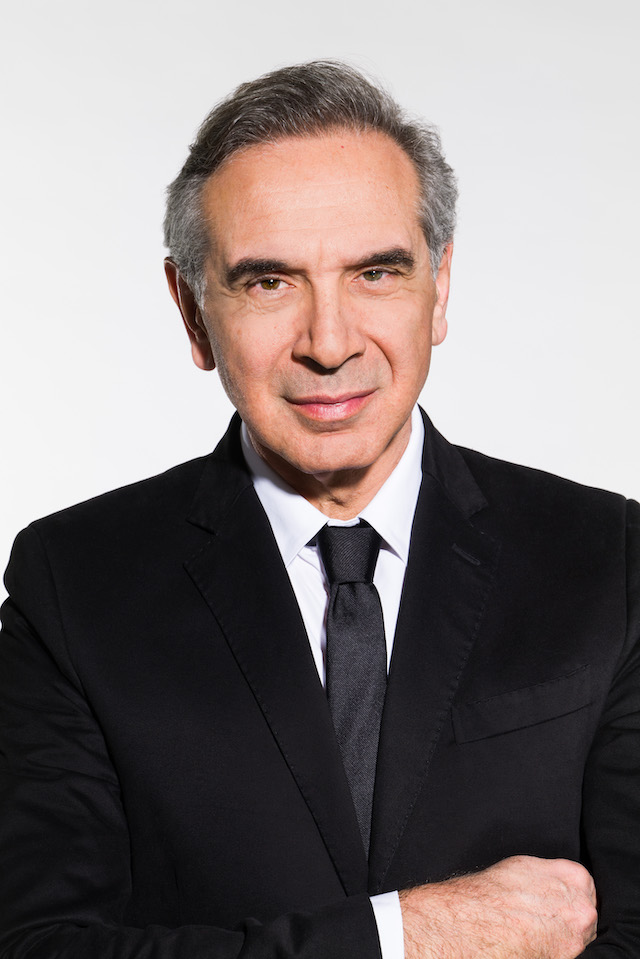 Congratulations on a fantastic week, have you had a moment to relax or is it onto the next thing?
We're deep into, of course, the next fashion week! Women's is complex to organise because there's more brands, more presentations, but we're hoping the covid situation in Europe will have improved slightly. Men's was very successful, but it was stressful not knowing whether it was going to go ahead three days before we started… We are excited for February and hope we can deliver an even better week this time.
Before any of the shows, you started with a tribute to Giovanni Gastel, the photography legend who sadly passed away. This felt like a personal and moving way to begin.
He was an incredible, brilliant man. Charming, creative, unique. He was not only part of the Italian community, but to the global fashion community. Not only a great artist, but a great person. I thought it was quite natural to celebrate the first fashion week without him, with him. He was a friend of mine, and really a friend of everyones. We started with the heart.
Fendi, Brioni, Zegna and Prada in particular delivered striking collections, were there any others that surprised you?
All collections this season were particularly creative. During this crisis fashion has reacted with creativity, trying to break out of the pandemic and the restrictions it brings. Taking all this pressure and turning out something fresh, a new dream, new feeling, some positivity. I think it was one of the strongest collections in a creative sense, and I appreciate this approach, this attitude everybody brought.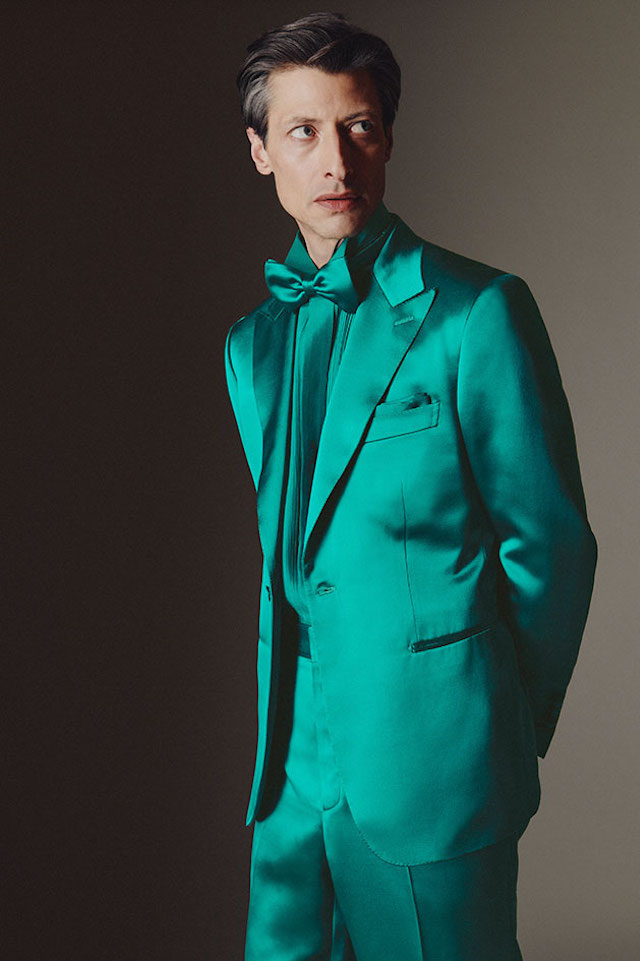 Pressure makes diamonds. There definitely seemed to be a note of elegance, people being keen to dress up, go out, feel luxurious. I suppose it is only natural after what we've gone through.
Yes, it is an appropriate reaction to the time we are living through, where many are confined to their homes…
In the same trousers, every day…
Yes, let's take it to the next level, capture that energy of going out, of feeling good!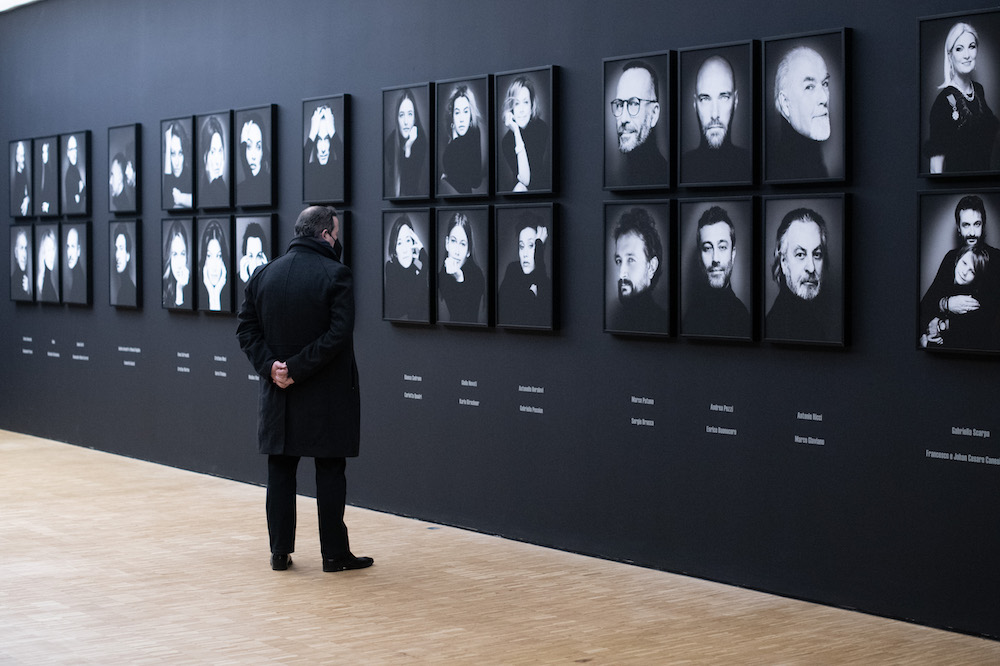 Throughout the last couple of years, MFW has been recognised as an industry standard, how have you found navigating this new terrain and making sure people are protected, whilst still showcasing what's next?
We were forced to be very resilient, to react and adapt very quickly to any situation. There were weeks where we were almost 90% digital, which was completely new. In February 2020, we organized, in a few days, a new idea for a digital platform exclusively for China showcasing all that would happen in Milan. We made a deal with Tencent – allowing for direct streaming, essentially 24 hours of digital communication – and immediately hit 18 million people watching the week. Since then we've understood that the digital side of our offering was just as important as the physical. Last September, we had 56 million people watching and these dual tracks will remain, even when we're out of the pandemic. Because although the experience of seeing a fashion show in the flesh is something you cannot miss – meeting other people, talking to the designers – with strong digital organisation, we are able to bring another kind of experience to everyone in the world, enlarging our community. With travel impossible, we found a way to travel, as it were. This idea of digital was already there, dormant, but was accelerated, meaning we gained five years of growth in six months. We've caught up on virtual collections, 3D pattern-making and printing, all these new frontiers that impact the production chain, in such a short time.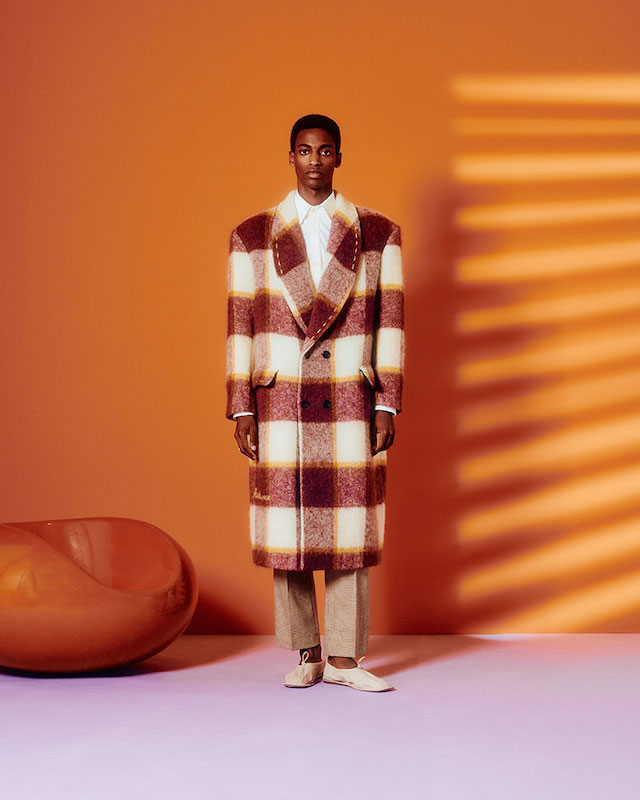 I know making sustainable changes to the industry and supporting young Italian talent is a focus area for CNMI, could you expand on this a little?
For many years we've been asking, what do we really need? Does fashion need to be so fast? The consciousness of people has been growing over the past two years, especially in the first year of the pandemic. Should there be limited production for some collections, so we're not over producing, trying to be closer to actual consumer demand? Do we need constant sales, over consumption? Let's change the idea of fashion, whether that's a better understanding of recycling, reusing or renting vintage, using less plastic, having a say in the chemicals used in our industry. Beyond building a more circular economy, we're trying to push a greater understanding on the human, social element. We're talking to our community about rules and values, because we cannot ignore the people and hands that produce our garments. We're therefore controlling more of our production chain and have just conducted an important survey to analyse the wages and work conditions of fashion workers in Italy, so we improve their conditions. All the brands we work with have embraced these recommendations, and we are proud to say we very recently signed an agreement with the ministry of labour and social policies, allowing us to digitally upskill and retrain 40,000 workers in the industry over the next five years. Amidst change, we want to make sure no one is left behind.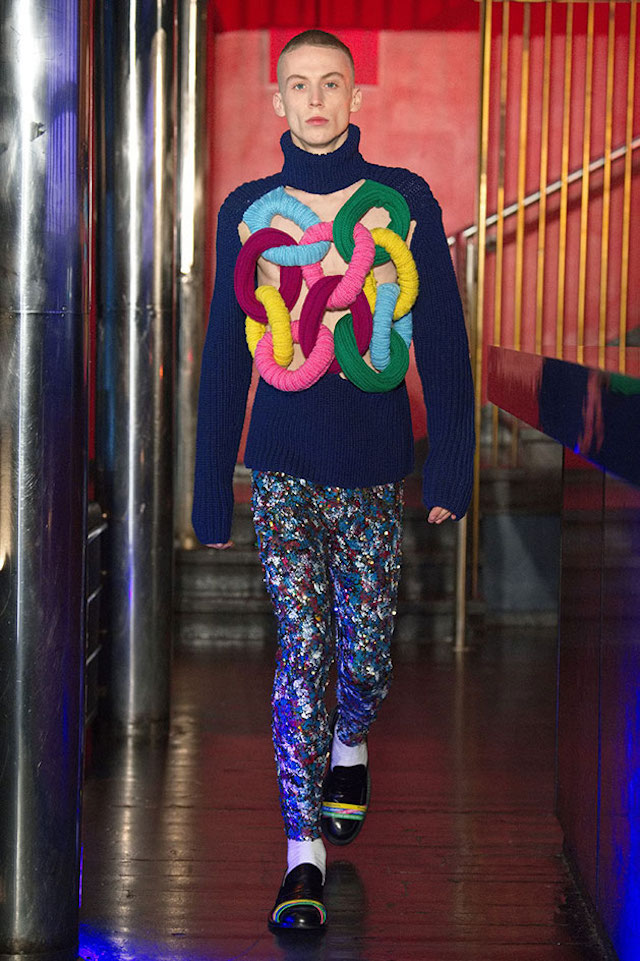 You have also been looking to encourage greater diversity and inclusion?
The fashion community has the opportunity to communicate at a high level some of these values, in some cases more so than the government can. It is an incredible responsibility because incredible change is needed, but we cannot hide. We have to stand up for what we think matters, and diversity is a value. I would like to think that fashion is open, that we do not judge by culture, religion, sexuality, race. For me, fashion was always a place where you could be a little more accepted, whoever you were. But, we have work to do. We published our manifesto on inclusiveness in 2019, following a great many roundtables with Bottega Veneta, Brioni, Dolce and Gabbana, Gucci, Zegna, Fendi, Armani, Moschino, Prada, Salvatore Ferragamo, Valentino and Versace, among others, all working together to layout structural and concrete changes needed. Whether that's ensuring proper stylists can treat different hair textures before the runway, or working with charities such as Mygrants, a platform providing free training for refugees. Many of the those participants now have full time work. Fashion, by definition, is projected into and concerned with the future. So we are responsible in shaping and contributing to that future through diversity, which is the natural balance of things. The planet, our ecosystem, is rooted in it. Diversity is the beauty of difference. Unfortunately that is sometimes not obvious to our society.
What role do you think the pandemic will continue to play in your world?
As mentioned, fashion is always presenting what is next, in some way, always looking forward. Designers think about next seasons, new possibilities, and projected timelines. They are always putting hope that we are the end of the tunnel, that something will change. That we are emerging into something new. They think beyond lockdowns and try to capture another mood. This is the visionary side of fashion: anticipating wishes, our dreams of tomorrow.
Milano Fashion Week Women's takes place 22nd-28th February, 2022