The iconic Japanese fashion designer collaborates with Finnish glassware brand Iittala on a 30-piece homeware collection
Issey Miyake and Iittala are unlikely partners, given that Tokyo and Helsinki are nearly 4800 miles apart. It's a journey that Iittala's design director Harri Koskinen came to know well, as he spent five years overseeing the development of the joint homeware line, which launched at Stockholm Design Week 2016.
"The two brands have always been true to their philosophy of timeless design and creative thinking," he explains. "They also value tradition, functionality, craftsmanship and the use of innovative materials and methodologies in their design work." Available in a palette of green, pink, black, white and grey, the range contains 'hard' pieces such as tableware, vases and candle holders, and 'soft' items including napkins and cushion covers.
"In the beginning it was quite hard for us to imagine what direction we could take because we make totally different products – we make textile items and they make glass or ceramic items," Sawako Ogitani of Miyake Design Studio tells PORT. "But after the communication, discussion and workshops, we started to see the path we both wanted take."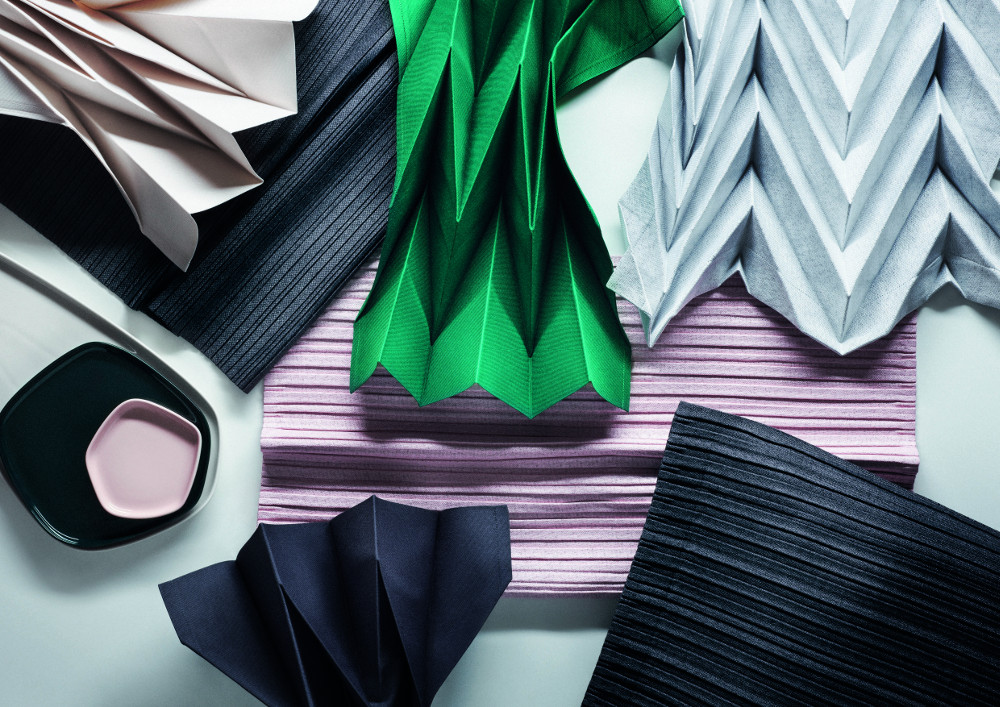 The Japanese influence is most apparent in the cushion covers, roll placemats and tote bags, where Miyake's signature folds are used to great effect, creating geometric zig-zags and horizontal lines. This method caught the eye of Iittala senior vice president Päivi Paltola during a trip to Japan and encouraged the Finnish brand to swap expertise with Miyake Design Studio.
"It was amazing. You know the techniques overall, but when you go to the factories and you truly see how it is actually made – it is almost like a dance, it's beautiful," she says. "And it worked vice versa, when they visited the Iittala factory, they were amazed by our craftsmanship and our ability."
Built around the idea of bringing harmony to our everyday rituals and into our homes, the collection signals the start of a budding relationship between two important names in design, from opposites side of the world.
"This is a journey we are on – we are going to do amazing things together, but also in the future," Paltola adds. "We have ambition to see how we can re-define Scandinavian design and how we can explore within that area."