Natural and interior worlds collide in Port's A/W story for Theory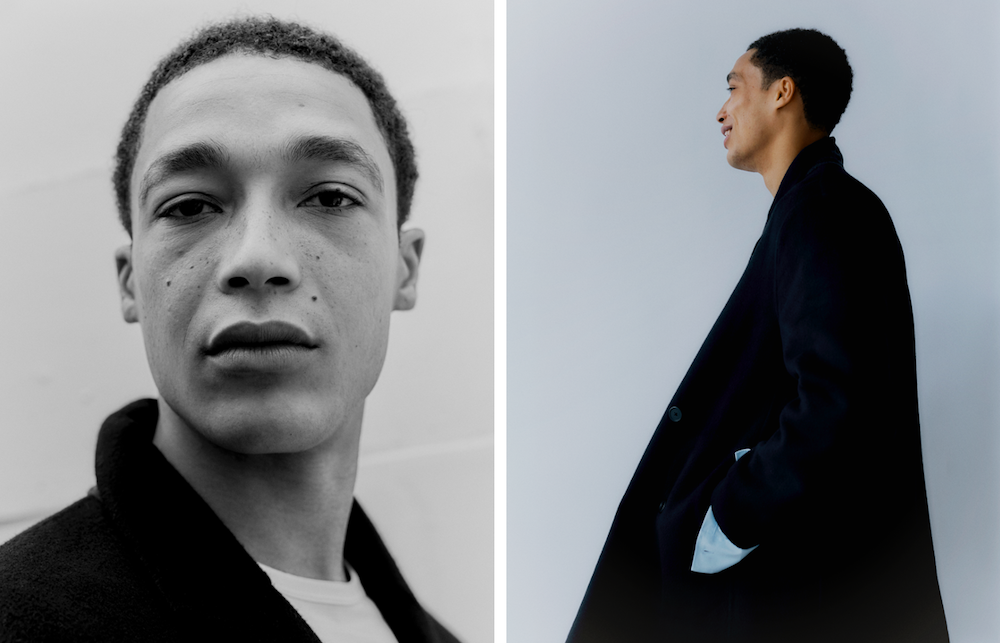 This was the year we got familiar with four walls. For billions, domestic and work spheres overlapped like a muddled Venn diagram as we juggled between our professional and personal lives. Often, there has been little to tell them apart, with green spaces and respite from concrete becoming all the more vital. Responding to this altered landscape, NYC-based Theory have created a visual narrative for the following seasons titled 'The Theory of Now'.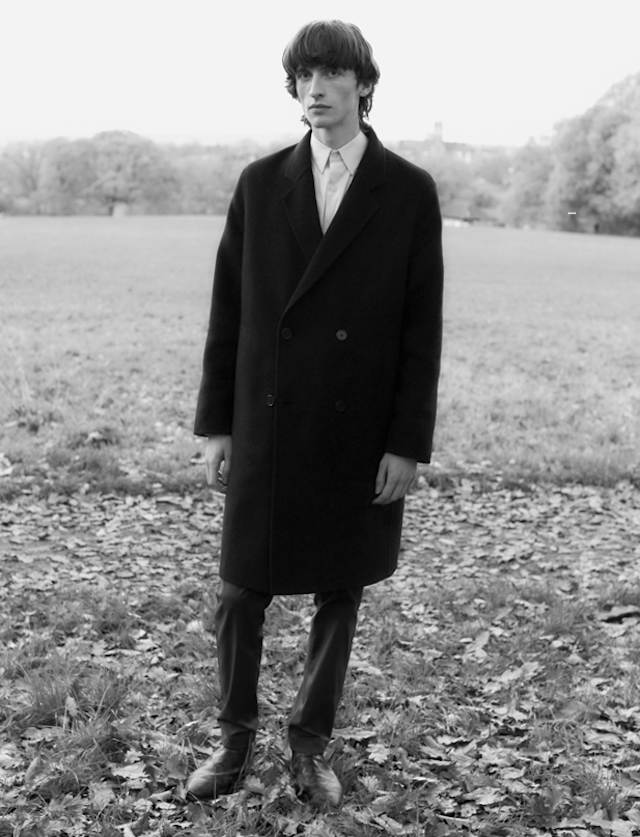 Comprised of two chapters – Reinvention and Renewal – Theory's Chief Brand Officer Siddhartha Shukla states that the "coming months are a time to reflect and reinvent, to move forward with energy and optimism amid a world in dramatic flux. In this unprecedented moment of transition, what is fashion's response to a new cultural order, to new rhythms of life and work?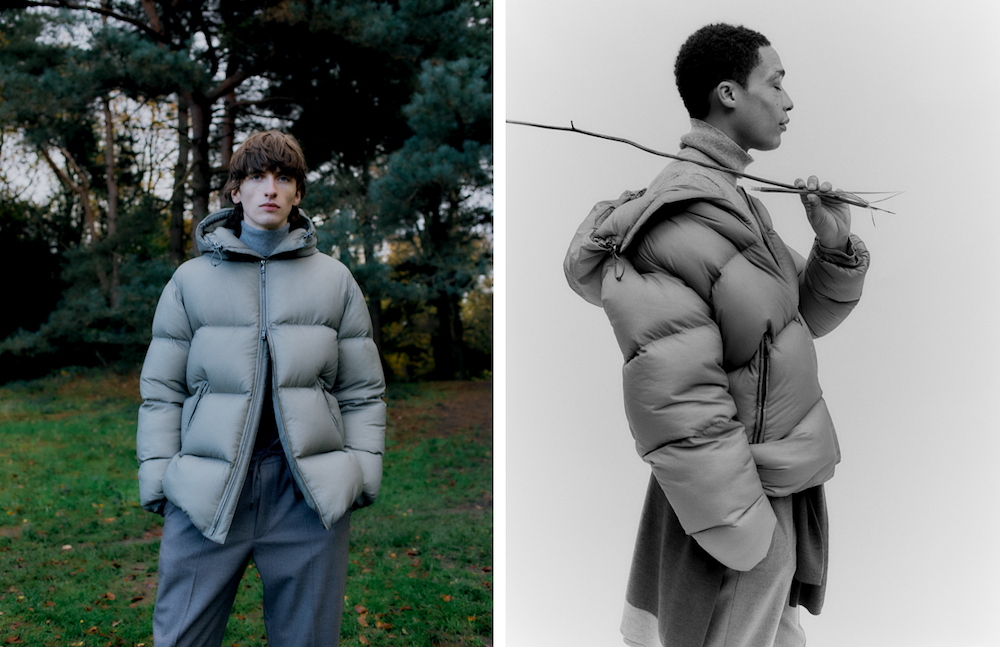 "Our prominence as a purveyor of workwear demands elaboration with the currents of change. We propose a revised system for getting dressed: workwear becomes life-wear as the physical boundaries between the home and office dissolve, as the boundaries between work and life, public and private, are redrawn."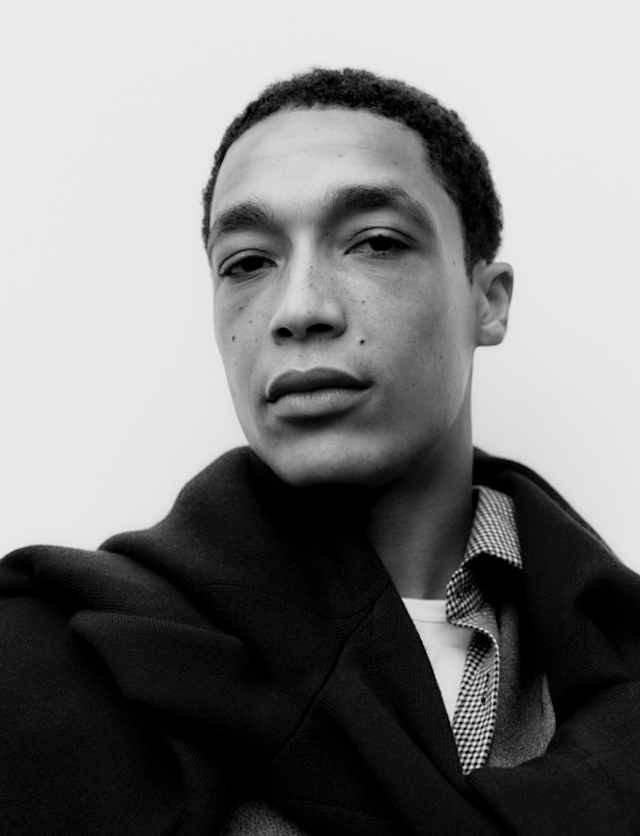 Interpreting this first chapter – Reinvention – our A/W story produced and pictured here quietly contrasts the confines and freedom of a studio with the great outdoors. The two spaces echo and talk to one another – sometimes the natural world creeps inside – while elegant winter coats, puffer jackets and roll necks are framed by fallen Autumn leaves and twisting branches. There is an intimacy and focus in the exchange, in line with Shukla's thinking behind what has been a tumultuous start to the decade: "this first chapter follows a period of unprecedented transitions, where life was spent predominantly in interior spaces and freedoms were challenged, where urgent questions of health, social justice, climate and travel surfaced and shaped our collective experience.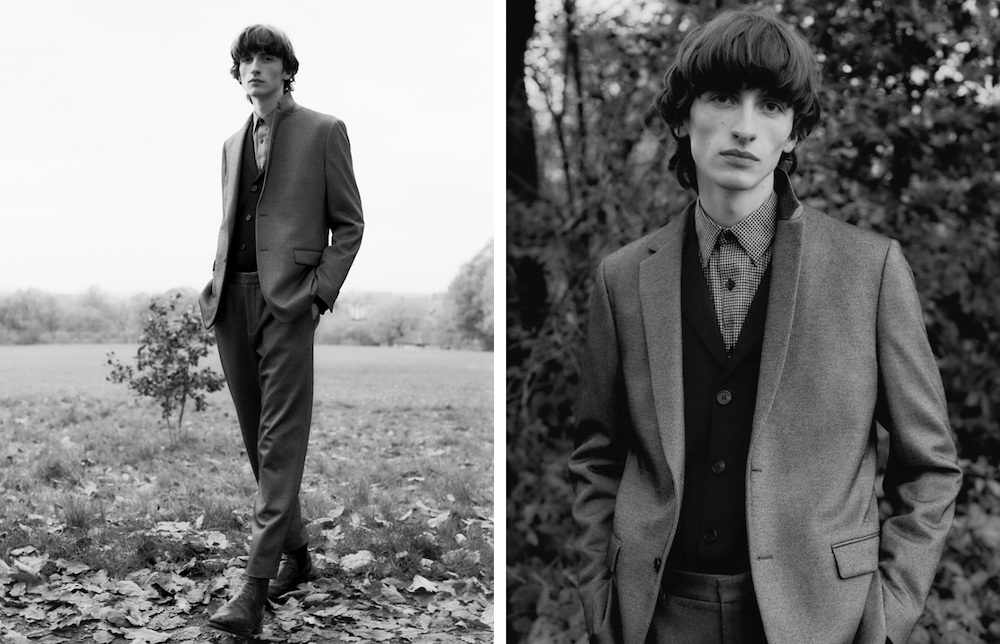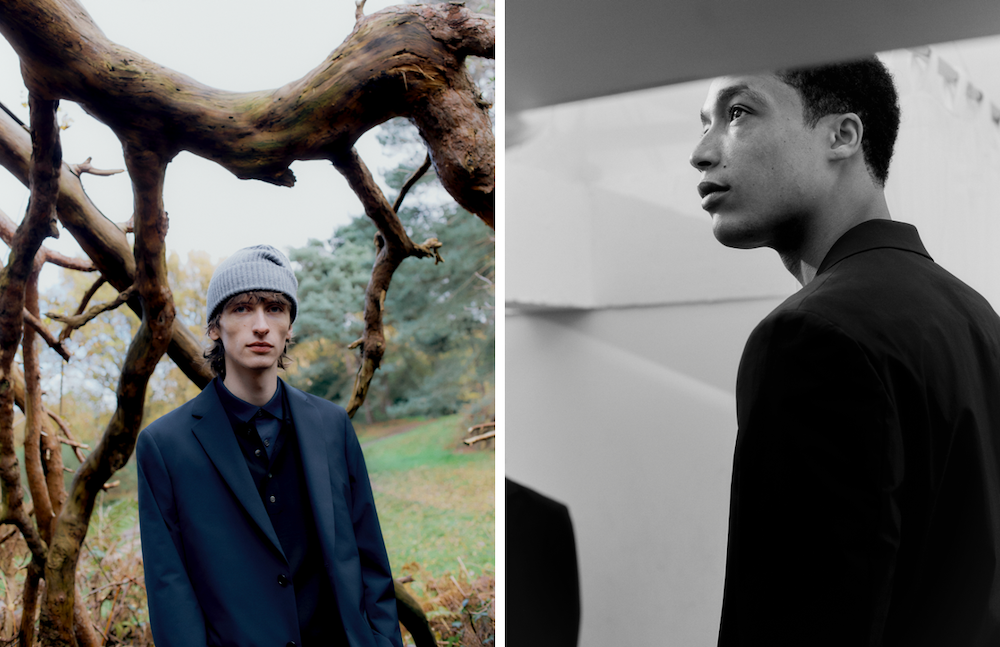 "The moment calls for innovation, strength and conviction in the face of uncertainty; one's wardrobe becomes an extension of that new resolve. Bold silhouettes and luxurious layers in outerwear and knitwear make for a sharp urban uniform designed for an energetic re-emergence."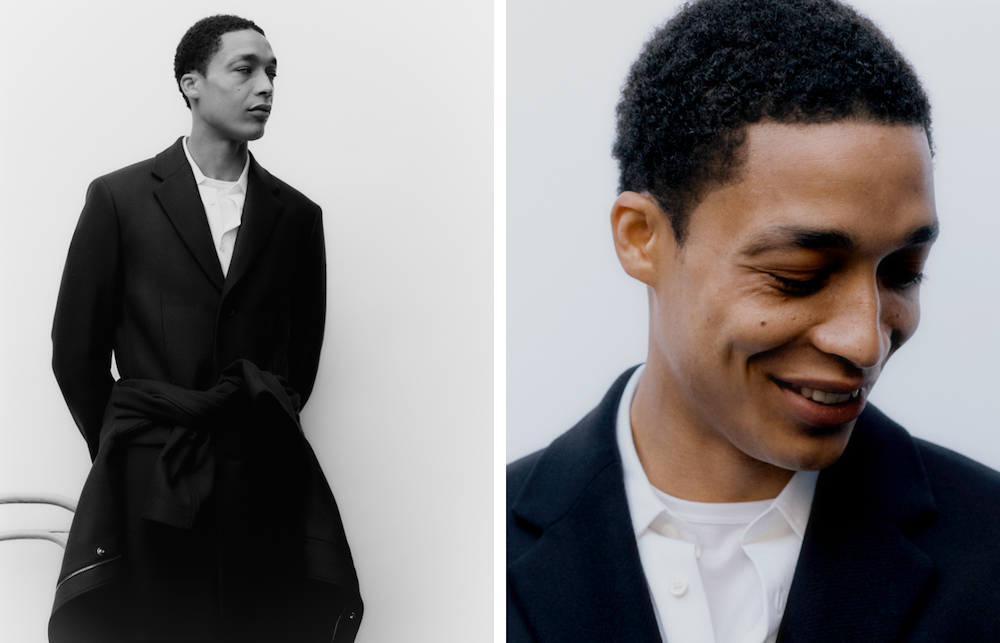 The promising news of vaccines brings with it a tentative hope. 2021 may well be the year we energetically emerge from our cocoons, with a renewed appreciation of our inner and outer worlds.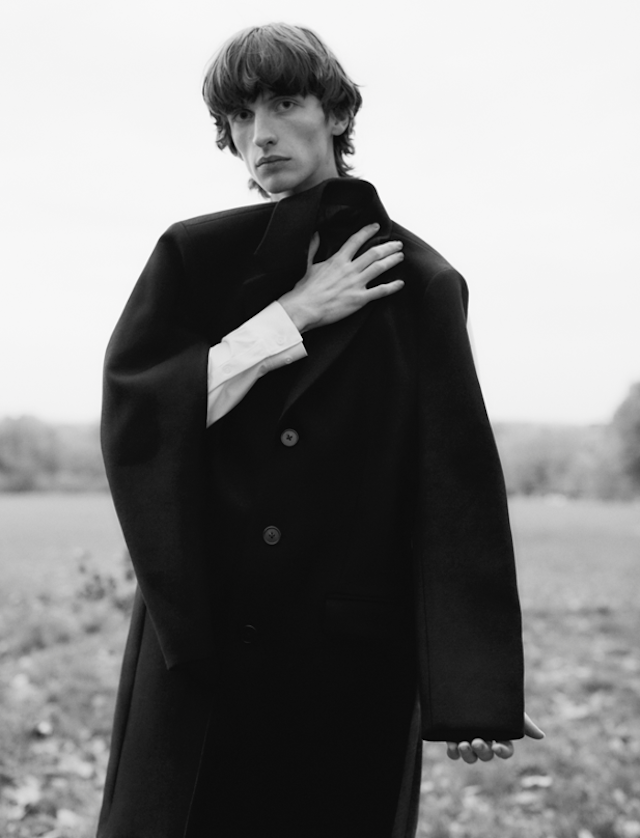 All clothing Theory, footwear stylists own
Photography Umit Savaci
Styling and creative direction Mitchell Belk
Grooming Maarit Niemela at Bryant Artists using Maria Nila
Casting Savas Hayri at Eye Productions
Models Luke Cousins at IMG and Benno Bulang at Select