Sandra Romboli – global design director at the iconic brand – reflects on its past, present and future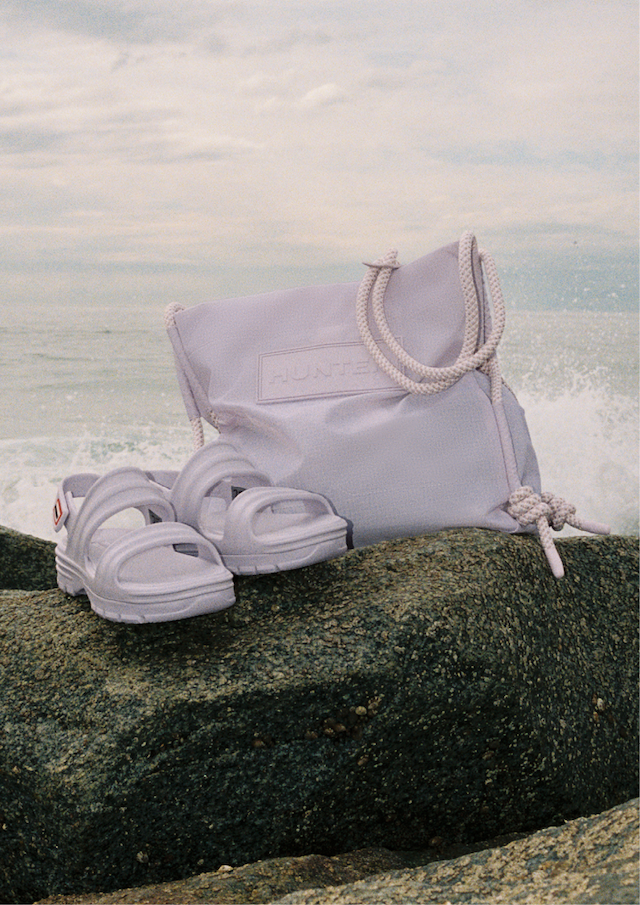 To me, Hunter is Glastonbury. It's Kate Moss with sun-bleached knotty hair, tiny denim shorts (shorter than the boho leather belt she's wearing with them), tanned arms, smudged eyes, accessories dangling from everywhere. (Pete Doherty also dangling somewhere.) It's mud. It's sun. It's rain. It's clear plastic cups that crack down both sides almost immediately, so you have to grip it between your teeth whilst hovering in the portaloos, too-sweet-cider lapping at your chin. It's the blister that formed on the right side of my forehead whilst attending Glastonbury at seventeen because I refused to wear sun cream. Because sun cream when you're seventeen isn't cool. But Hunter Wellington boots were cool. And because I was cool, and at a festival, I was wearing them. Rare for something so practical to be so cool, as in teenage cool. Which is another level of trendy that is hard to attain for many brands no matter how much they doggedly try. Now no longer a teenager, I perhaps have no idea what cool is anymore. Do the kids still wear Wellies?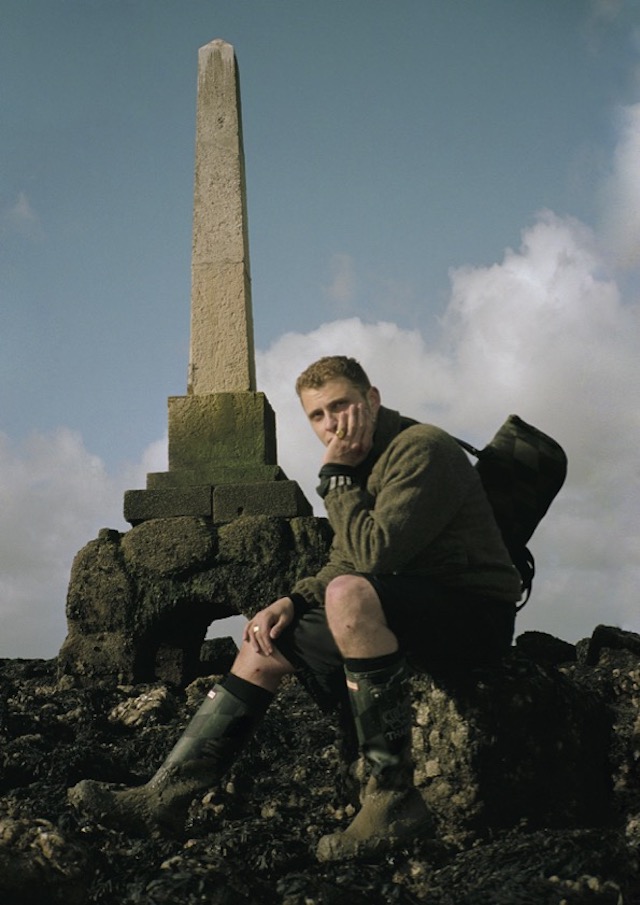 Something that I do know is cool – as in chilly – are the Swiss Alps. I saw the Hunter snow campaign a little while back and was struck by the joyfulness and peace of the short film. The two models playing and running in the snow with a perfect blue sky, immaculate glacial scenery and birdsong and wind providing the audio. A hint of Douglas fir needles in the air. Shot in the Swiss Alps, the direction felt much more about exploring and enjoying potentially difficult terrain or weather as opposed to the British sensibility of hunkering down and enduring such conditions. Sweet tea and pie and mash instead of running around in the freezing ice, thank you. But is this playfulness and glee – seen in the snow campaign, a recent collaboration with THAMES MMXX (the skate label founded by artist and skateboarder Blondey), and in its continued association with the ultimate debauched endurance-masquerading-as-fun the Great British Festival – something that is important to Hunter? Is this what Hunter is now – a re-writing of the British relationship to our often foul weather? I spoke with Sandra Romboli, global design director at Hunter, to find out.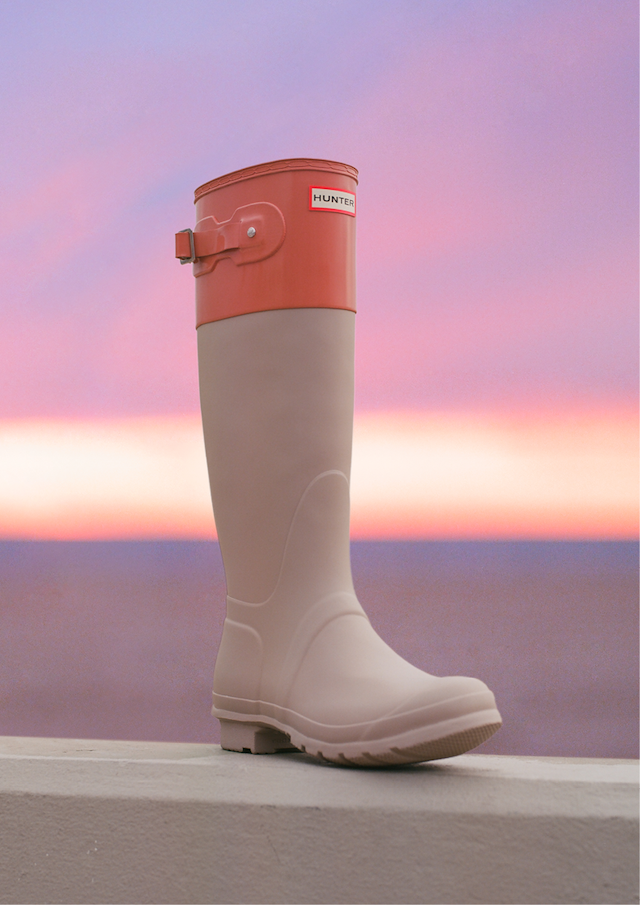 Port: Hunter enables adventure – providing the wearer with the protection and dependability to facilitate movement through any landscape without worry – almost without thought. How do you balance making products that are both rooted in practicality, but also desirable and beautiful?
Sandra Romboli: Purpose and protection are part of Hunter's DNA, but so is style. The original wellington boot is our icon and it has endured for generations because of its timeless design. We always remember these beginnings when approaching new designs – everything is created to endure. From waterproof materials, to all-terrain soles, to lightweight construction, function is always the top priority for everything we do, and it's crucial to balance desirability and accessibility.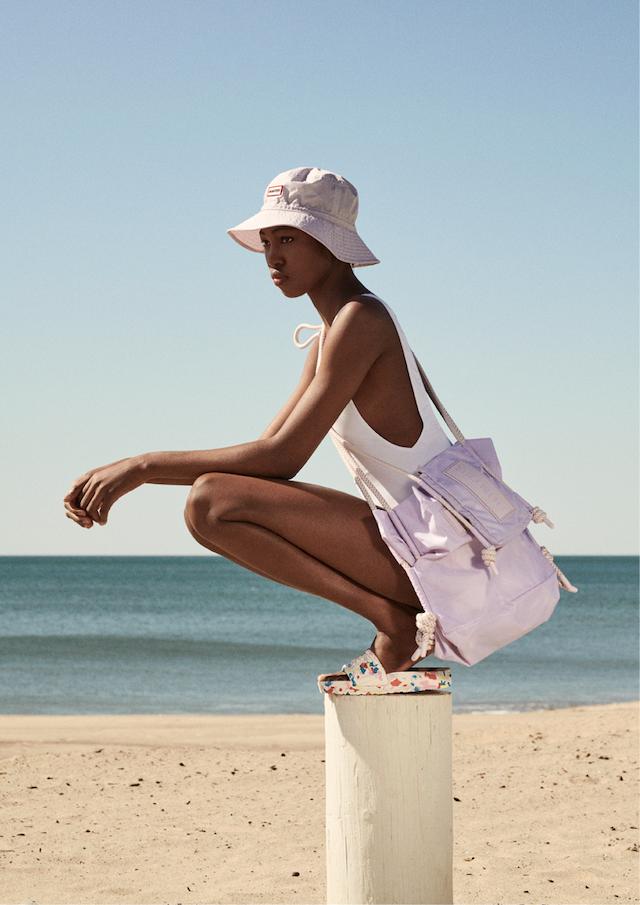 Sustainability is key to Hunter's current direction – with the brand's identity being so linked with nature and the exploration of the outdoors, this seems crucial – could you tell me more about your sustainability practices and your goals as a brand for the future in this area? What alternative methods do you use in order for your garments to be more sustainable? 
Our next key sustainability goal is to ensure that all of our natural rubber footwear is FSC certified by 2025. This is a commitment we made back in 2021 and we were one of the first brands to do so. Natural rubber is at the heart of our brand, so this is incredibly important to us. We are also always pushing to use more lower-impact materials like BLOOM Algae Foam and recycled textiles. Being sustainable and remaining affordable can be a real challenge, but we understand that everything we do has an impact on the environment and are always trying our best to improve and do what is right for our future.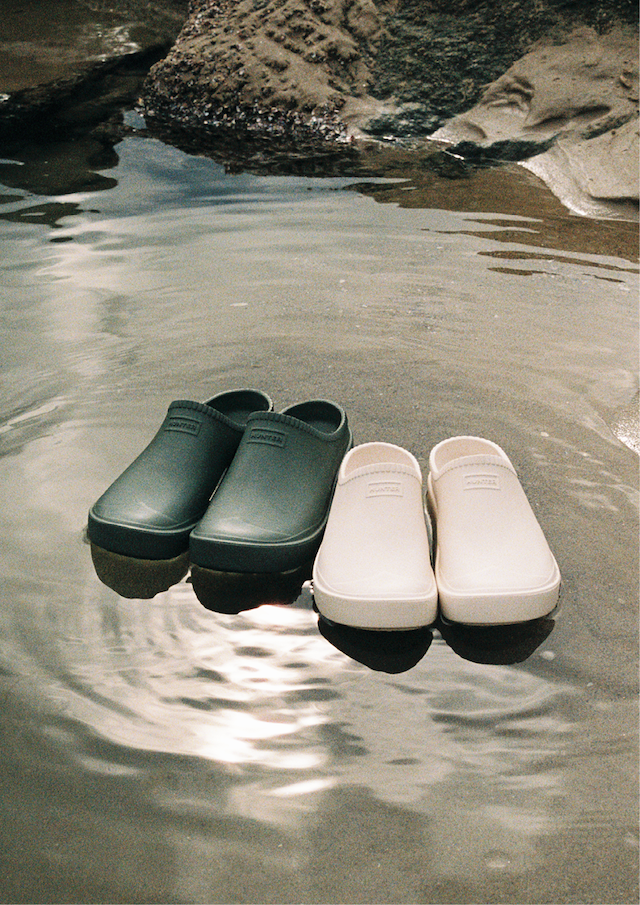 What is your creative process when designing – what are your inspirations, what is it that encourages you to keep making?
Inspiration is everywhere but nature and human experience really drive our vision. We always stay in touch with the cultural landscape and the latest processes and technologies in the industry. We blend this with endless curiosity for artistry and digital influences from all over the world.
Hunter is so fully a part of British history that they created the boots worn by soldiers fighting in the trenches of both World Wars. And in 1981, Lady Diana Spencer even wore a pair in the engagement photos of her and Prince Charles (with a proper British backdrop of green fields, leafless trees, and pavement-grey sky). There is a base of tradition that Hunter exists upon. It runs alongside heritage British brands that create trench coats, wax jackets, tweed suits, wool flat caps – sturdy textiles and designs that were created in reaction to the British weather and country environment. Such clothing is, of course, not simply relegated to the forest or farmland but has become part of British style regardless of environment. How do you negotiate Hunter between tradition and modernity, between country and city? 
We continually revisit our archives and design codes to ensure that we are honouring our heritage and staying true to our loyal customers, but we always want to elevate their experiences and explore new stories for new audiences. Whether it be city, country, festivals or family time, we all want to be protected and connected with on an emotional level.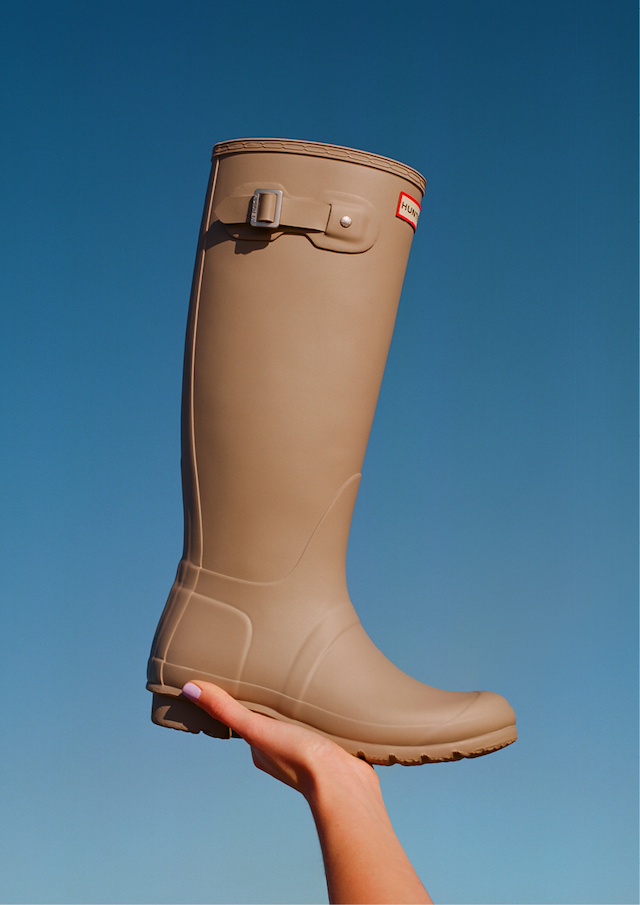 Hunter recently collaborated with Kenzo for their AW23 collection, with the models shod in Hunter footwear. Could you tell me more about this collaboration?
We are super excited about this collaboration – it was an amazing opportunity to merge French and British heritage and bring together two brands united by optimism. There's a shared outdoor story here inspired by the archives, and we both have a love for nature, details and quality.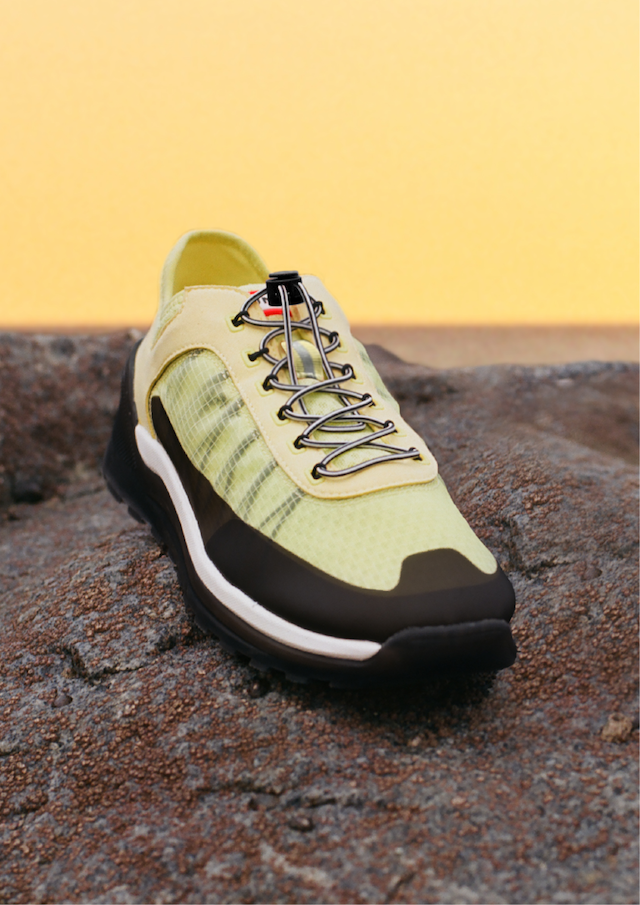 Are there any other exciting future projects coming up for the brand you could tell me about?
We are always working on new collaborations, so keep a lookout for some exciting things to come. Beyond this, we are continuing to expand our everyday and seasonal collections to welcome new silhouettes whilst evolving our icons with unexpected twists. Hunter is a brand for 365 days a year, all weathers, and all environments, and we'll continue to deliver designs that help our customers look and feel their best wherever their day takes them.