Canali's SS2021 collection explores new worlds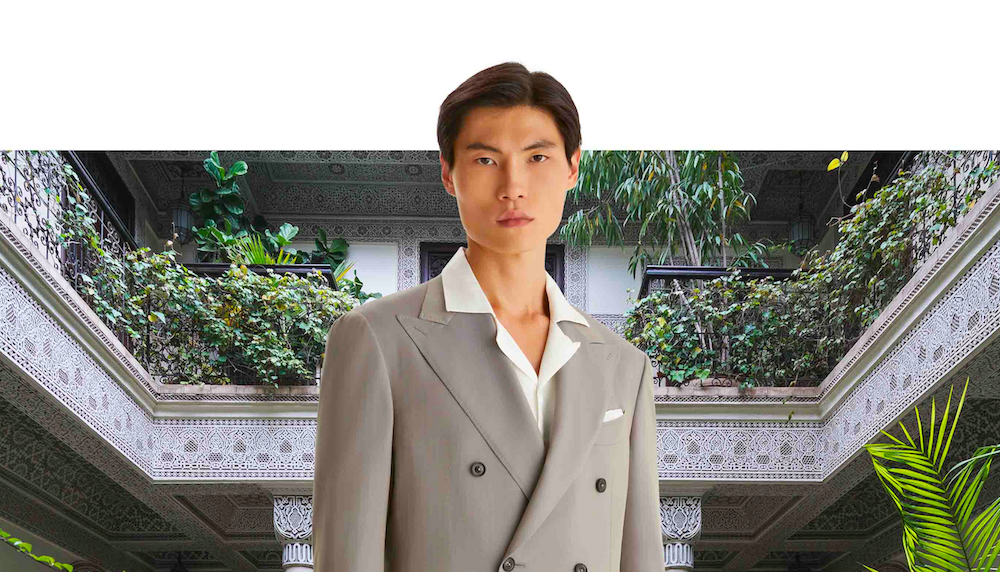 Canali, the family-run company now in its third generation, is an Italian Maison distinguished by its sartorial tradition, invention and craftsmanship. For over 85 years it has built on the foundations established by Giacomo and Giovanni Canali in 1939 and their clean, sharp, modernist designs, spreading the gospel of Italian menswear to America, Europe, the Middle East – and in recent years – China and Oceania.
Exploration, an impulse smothered out of necessity this year, is the focus for the brands smart Spring Summer 2021 collection. It is an "imaginary voyage through the masculine wardrobe," notes Canali. "A journey of self-discovery amidst distant places, tracing the path of an adventure…In this fluid context between interior settings that are becoming increasingly central in everyday life and outdoor spaces just waiting to be explored with new eyes, a new need emerges for pondered and reliable garments, rich in taste and usefulness."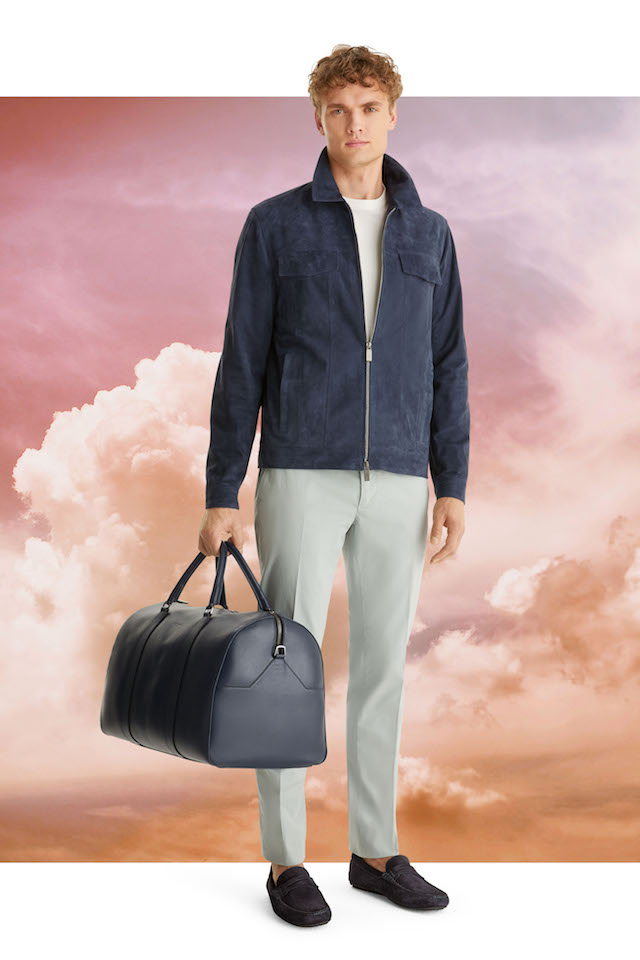 Three divergent personalities – but ones which can be mixed and matched fluidly – make up the offering. The first, Canali1934, reconstructs a smart wardrobe with reversibility and functionality. Responding to a greater need for versatility and interchangeability, garments are hybrid in nature – best expressed by the new 'shacket'. Created with drapery fabric, the mix of shirt and jacket manages a formality and elegance without internal support. Reinterpreted raincoats and trenches in a number of fits and finishes are also comprised in a range of colours; wisteria, sage, brick red and Tuareg blue.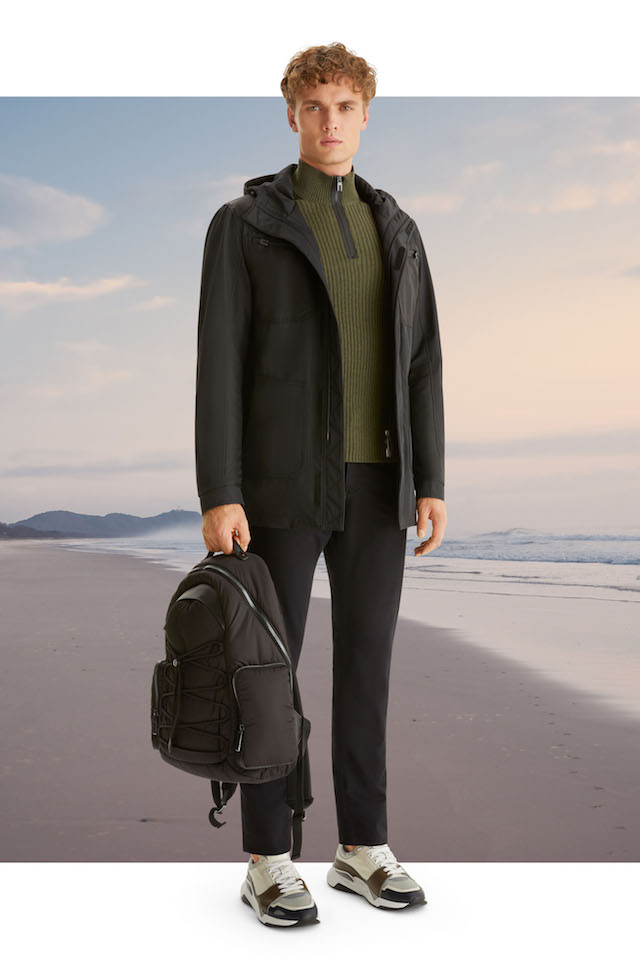 The Black Edition, meanwhile, represents the more innovative, experimental arm of the collection, coming direct from the brand laboratory. Punctuated by yellows, ergonomic cuts and unexpected silhouettes, the military is evoked with technical fabrics such as seersucker renewed in 3D Mesh. Stretch wool also adds a worn effect for wool denim, viscose and polyester, complimenting the contours of the segment.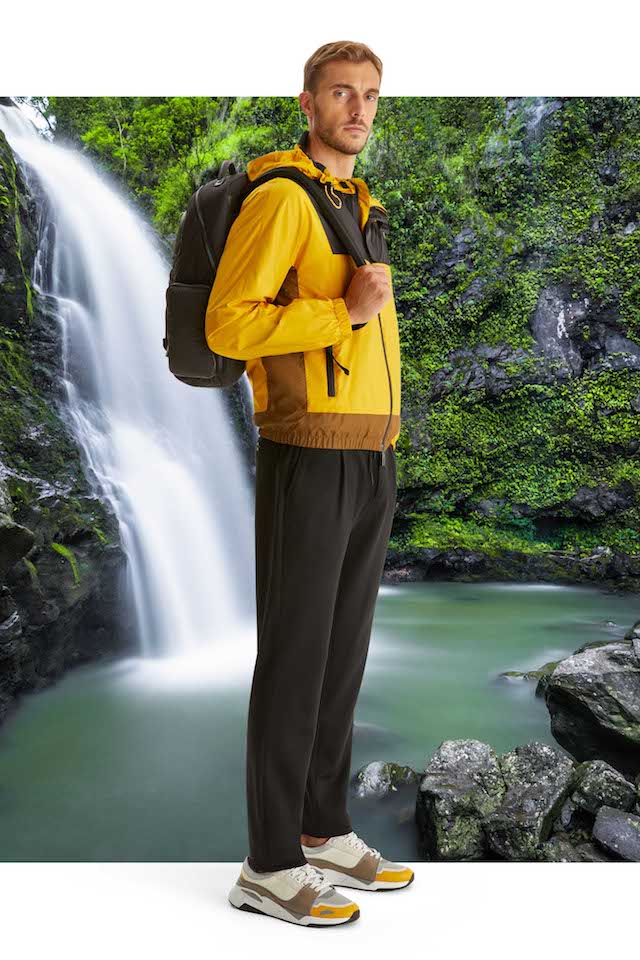 Finally, Exclusive marks a softer, relaxed response to the sense of adventure running throughout. Suits suitable for a discerning dandy have ample lapels enriched with pick stitching and hand embroidered eyelets, shoulders characterised by classic volumes and ruffled armholes synonymous with Canali tailors. The suave-safari palette is one of desert, rock and dunes, with pure silk used for knitwear, cotton-silk for carcoats and cashmere-silk for sand colour jackets.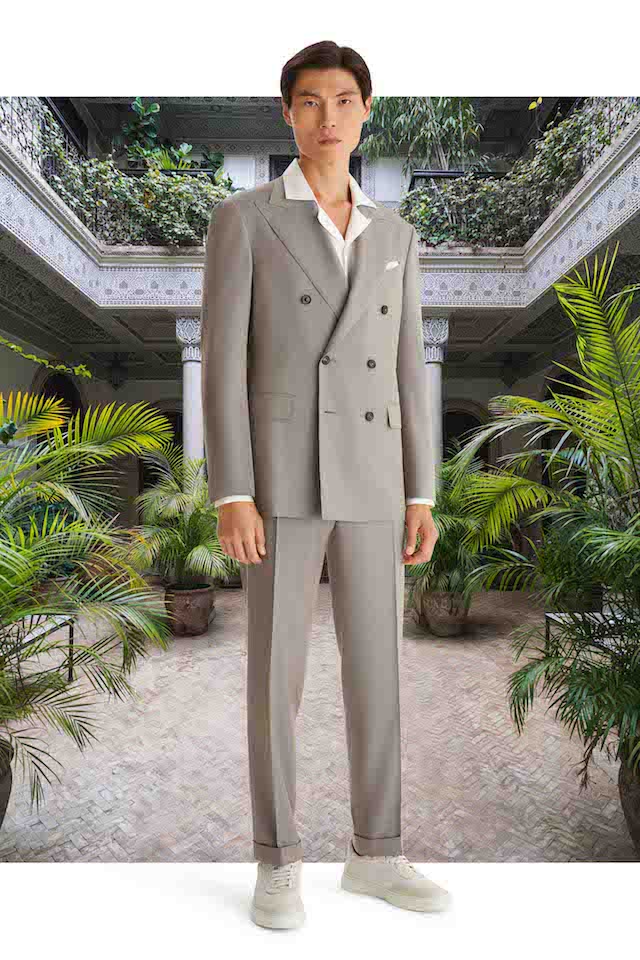 If Canali's SS2021 collection channels the discovery that travel brings, then it also represents hope. Hope that by next spring, we will emerge from the confines of inside and cross borders once more.