Port visits the oldest barbershop in the world, Truefitt & Hill, for a royal cut with its master barber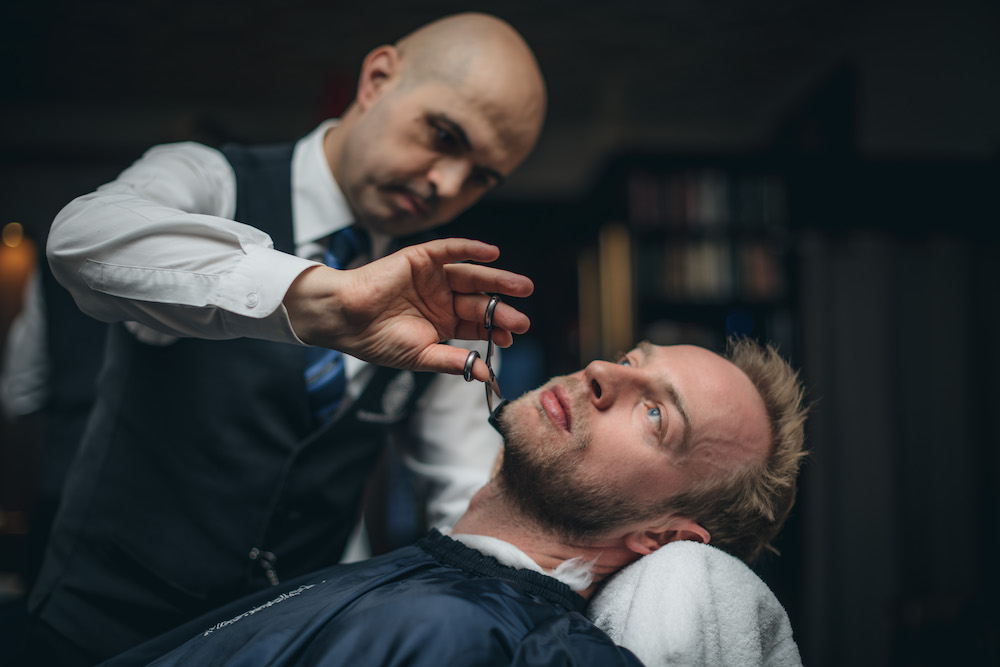 Winston Churchill, Charles Dickens, Lord Byron, William Gladstone, Oscar Wilde, Alfred Hitchcock, Frank Sinatra, Laurence Olivier and almost all male members of the British Royal Family since George III have likely graced the barber's chair I'm sitting in. It almost feels like an insult to ask for a simple short back and sides. Established in 1805 by William Francis Truefitt, a man who styled himself as hairdresser to the British Royal Court, the London barbershop has been providing grooming to gentlemen for the past 213 years and currently holds a Royal Warrant to H.R.H. The Duke of Edinburgh. Original portraits of monarchs line the walls and the scent of Sandalwood floats through from its thoroughly stocked shop of tonics, waxes, perfumes and shaving cream. It's safe to say this is a British institution, though you can find stores across India, China, Thailand, USA and even Kuwait, providing a similar excellence.
I am in the safe hands of master barber David Olds, who has just finished tidying up a Lord's shock of white hair before moving on to me. Over the course of a wonderful cut, we discuss happiness, heritage, the art of silence and top tips for men's grooming.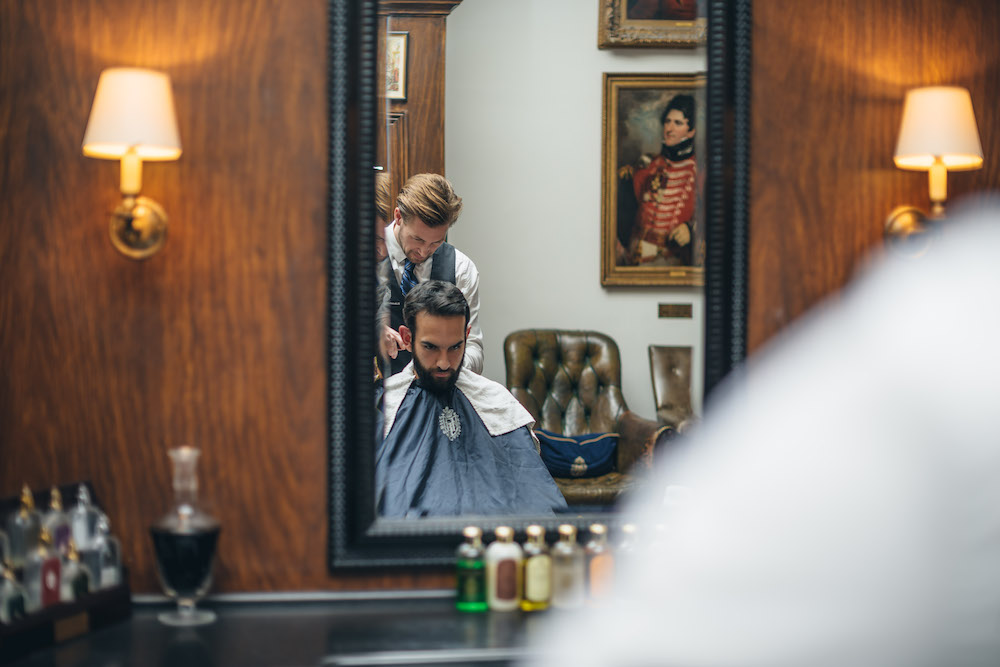 How did you start out?
I used to watch my uncle who did mobile hair dressing, sometimes at home and was always fascinated by it. I knew I wanted to do something more practical as I wasn't entirely academic, so I knew barbering was a good option. When I started out my teacher said I really took to it and that I was a natural. That was it, the rest is history.
Why do you think hairdressers supposedly have one of the happiest jobs in the world?
It allows you to use your creative side, which obviously a lot of office-based jobs don't allow. It gives you the freedom to be personal – you're leaving your mark on that client and they go away and decide whether they come back to see you. It's like a meditation, a sole focus that allows me to do what I love.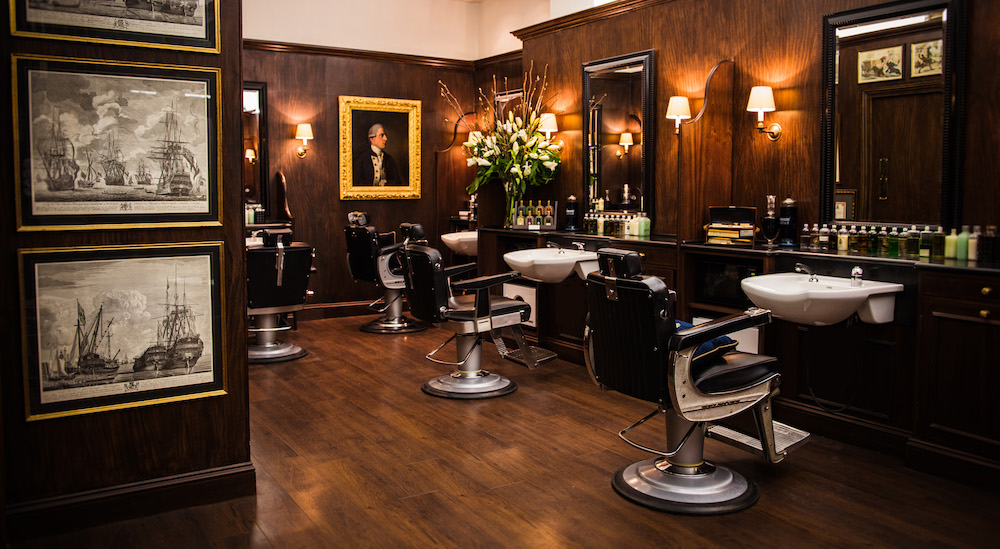 213 years of business – how does this experience manifest itself in today's offering?
We try to keep everything as traditional as possible, like leaning forward in the basin, which was actually something that was first off created for men. The only reason it went back is for women and their makeup, because they didn't want it to wash off. All our hair tonics and lotions have been around from day dot, improved and reformulated over two centuries. Holding the royal warrant for nine generations has guided us and we're lucky to be a brand that started so early on, progressing but maintaining its heritage.
Is there an art to a silent haircut?  
They were bringing something similar up on Good Morning Britain the other day, in Ubers now you can choose whether or not you would like the driver to speak to you. I instantly thought about barbering – I talk to so many friends who don't know what to say or do but I think it's a personal thing that should always be tailored to the client. I'm happy to talk, but at the same time if someone isn't, I'm very happy to concentrate, there's zero awkwardness on my side. I can really focus on what I'm doing and take my time. It's a balancing act. Over the years, I've built a good gauge of this and also when to be a counsellor or confidant.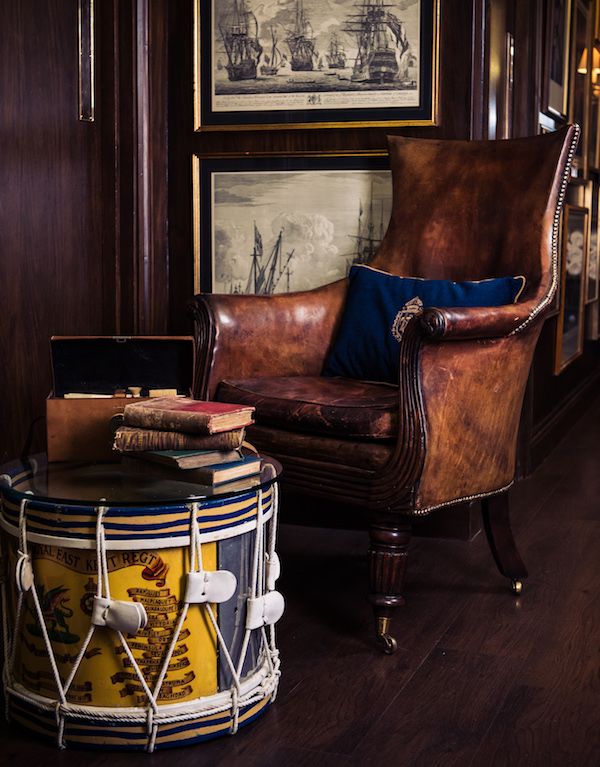 Confidant?
There's the saying that the barber knows the deepest secrets to any relationship and it's so true. People feel comfortable enough to open up and share their problems for third party help. I can give honest, impartial advice as I have no personal stake in the problem. It's a wonderful part of the job.  
Any essential tips for maintaining skin and hair?
The skin naturally dries out after being washed or shaved and loses its natural oils, so it's essential to apply some moisturiser to keep the skin soft and supple. Morning and night. For shaving, always shave in the direction of the hair growth – it's the healthiest and safest way to do so, we never go against the grain. If you do, you just encourage shaving rash, ingrown hairs and blocked pores.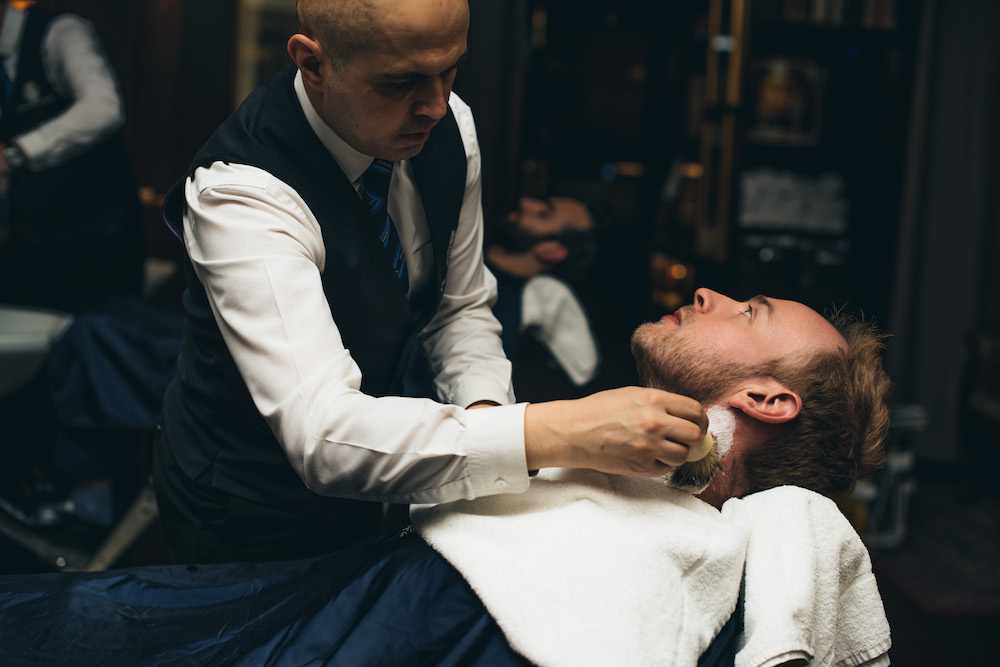 Do you have a personal favourite product at the moment?
That's very difficult! For hair styling it would have to be our new Julep paste. It's a mix between a cream and the clay, so a nice medium hold and shine. Very easy to use and water soluble so it washes out no problem. It's got a nice natural, comforting smell too, like Johnsons baby powder.
Is it nerve-wracking to cut the great and good that walk through the door?
No, it's fantastic. The experience you gain over time is invaluable. The more knowledge you have, the more confidence you feel. Back in the day, when I first worked in Mayfair at a high end salon, we got lots of actors and models and I felt it then, but at my age I'm not fazed anymore!