Photographer Marius W Hansen and stylist Harris Elliott went to the Covent Garden store for Port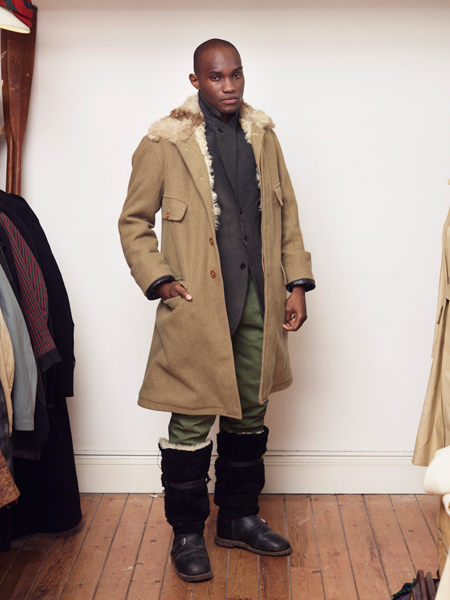 Words Harris Elliott
Photography Marius W Hansen
Harris Elliott, the man behind H by Harris, teamed up with the Oslo-based photographer on this exclusive shoot. We've featured The Vintage Showroom before, but this is a unique insight to the stylistic potential of the goods on display in Covent Garden. After the shoot, Elliott sat down with Gunn for a chat.
"Over the past few years, on many a research trip, I have had the pleasure of getting to know Doug Gunn and Roy Luckett who are the owners of The Vintage Showroom. Their infinite knowledge and sizeable collection always amazes me. It was a pleasure to create this shoot, and to work with Doug as I put the looks together. The book they launched has brought a tiny element of their fantastic collection to the wider market.
Each time I visit their showroom I'm always inspired by the pieces I find, and every time I turn around it's as if some other piece of amazing vintage refinery has just magically been dropped into place. I wanted to ask a Doug a few questions to find out what inspires him as he goes about creating the impressive collection that is The Vintage Showroom…"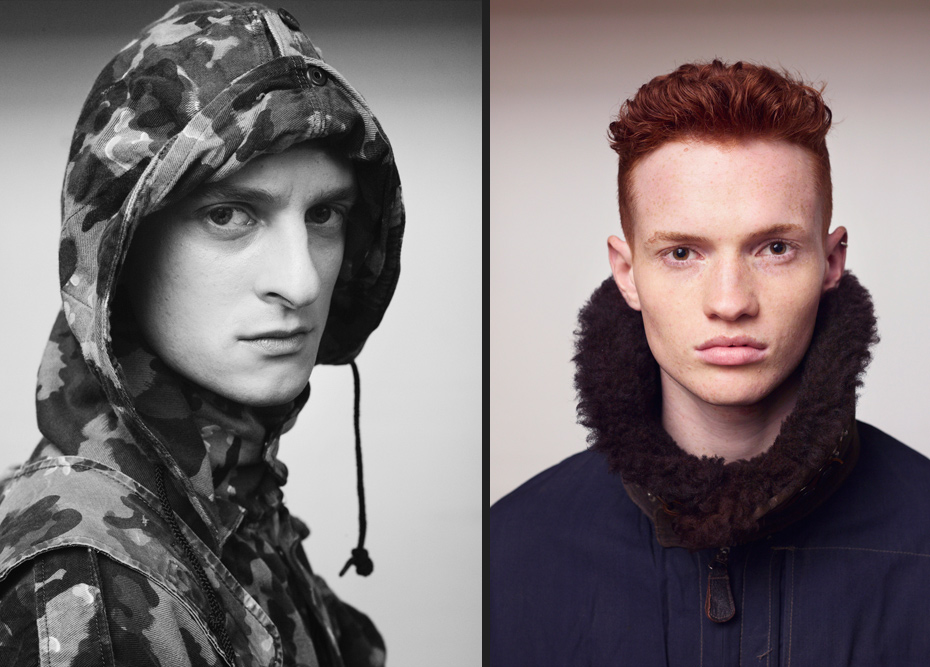 Harris Elliott: What was the catalyst or turning point that turned a general interest in clothes into a successful business?
Doug Gunn: I guess it was a number of things really. I had been trading at Portobello market for a while and just became fascinated by the way certain customers shopped. I started to look at the vintage I was buying from a designer's point of view than that of a vintage dealer/collector. Once I started to look less at the complete piece and more at the detail/the wash/the fabric, and started buying accordingly, then this really changed the nature of my business.
Around this time I had my first child, a few days later I had a van full of vintage stolen from outside of my house, it totally wiped me out really. I was very close to packing it in. I just about kept things going at the time. This and having a baby made me really focus on what I wanted and how I was going to get it. I had known Roy since I started at Portobello, we had talked about doing something together for a while and over coffee and jazz at Ray's cafe one morning we decided to set up the showroom…. we are still trying to make it successful!
Harris: What's your first menswear memory?
Doug: I remember being in the US as a kid, around the age of 14 or 15, and getting a pair of Nike Air Jordans which would have just been out I guess. Coming back I remember everyone wanting them – sometimes attempted with force! That was the first time I remember getting a buzz from having something rare.
Harris: Most of your collection has a lot of history, due to an items age or origins. Is there any region or country that has proved the most inspiring in the garments you have sourced?
Doug: When I started buying I was working with some guys in Canada. It was all about North American vintage. We would travel around Upstate New York and Ontario picking up pieces. I still love that whole Americana look, but I guess the pieces that I get most excited now usually come from the UK. We still travel the world buying and obviously there are exceptions. But when you find a really beautiful British piece it takes some beating.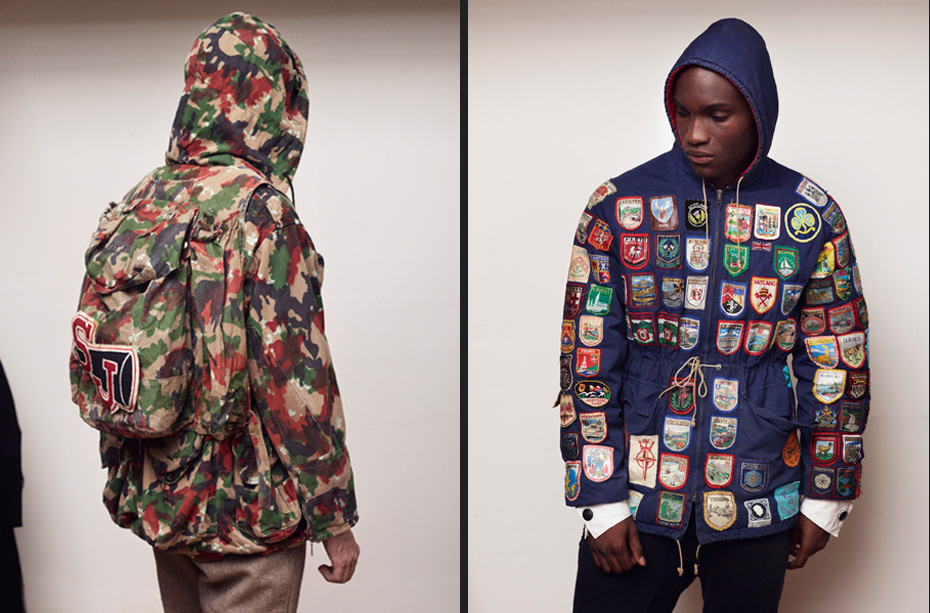 Harris: Do you have a favourite decade?
Doug: Not really, I guess what we are into is quite diverse. I might be buying WWI pilots clothing one day and then early tech mountain gear from the 70/80s the next. That is the buzz really never knowing what we will find.
Harris: How important is music to you, and do you have a soundtrack or certain album that you listen to each season/when preparing a collection?
Doug: Very, one of the first things we always get feedback wise is that customers love the music we play in the shop and studio. Not consciously but we should. I love that idea and will start! Though Miles Davis Blue in Green has been keeping me sane and calming me down for years so I guess Kind of Blue is quite often on repeat if I am alone and working on the showroom.
Harris: Amongst the Vintage Showroom collection do you have a favourite outfit or accessory at the moment?
Doug: We have just extended the studio and it gave us a chance to really go through everything that we have. It's very hard to pick a favourite but I found up a British antarctic parka in a beautiful sun bleached orange Ventile recently, which I loved. Unfortunately it went out as a hire too fast so I didn't get a chance to fully appreciate it. So it stands between that one and a Royal Flying Corps leather pilots coat from 1915 at the moment. Both are new finds, and miles and decades apart, yet both would have been at the height of technological development when manufactured.
Harris: Do you pay much attention to current trends in menswear?
Doug: Yes and no. I like to see things develop from what I see being worn on the street to then become the latest trends etc but really this has nothing to do with what we do or what we are into. Obviously when we work with fashion houses it is always great to see how pieces or fabrics are re-interpreted…
Harris: What five things do you find inspiring?
Doug: Guernica by Picasso , Winston Churchill, my Father, spring and underdogs.
Photography Marius W Hansen
Styling and interview Harris Elliott
Makeup and Grooming Ezana Ové (using Mac and Bumble and Bumble)
Talent: Chris @ Storm Marko, Jake and Harry @ Permier Olivier @ Nevs
Read our interview with Harris Elliot about his Lavenham collaboration here, and see the Vintage Showroom film here