Paying homage to UK tailor Tommy Nutter with his "Savile Row meets Ivy League" collection, Hilfiger played classic Britpop tunes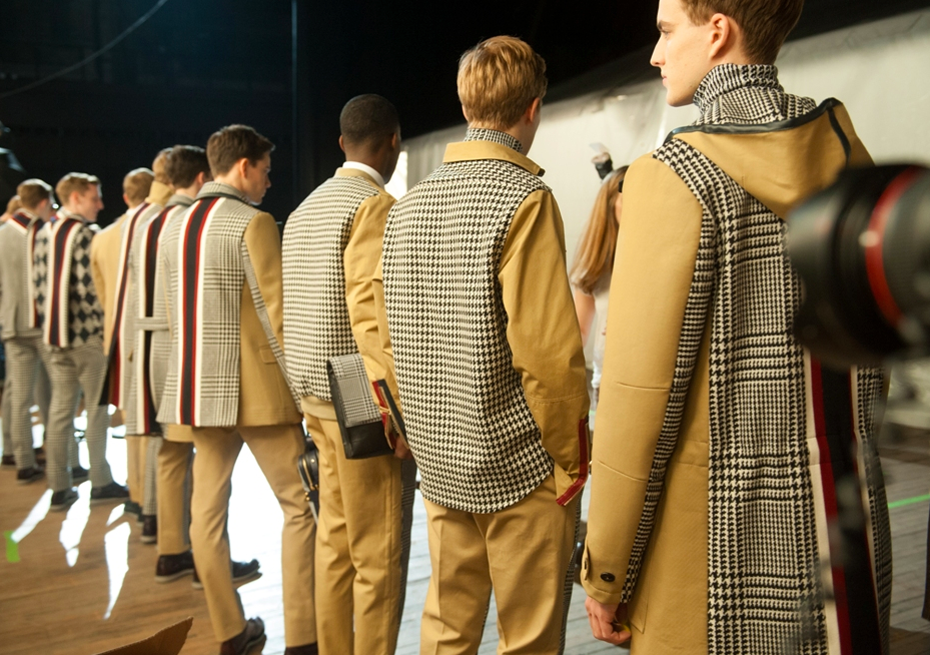 In New York late last week, as its Fashion Week thunders on, Tommy Hilfiger showed his AW13 menswear collection. Often in the shadow of his womenswear range, the male counterpart is equally good and, maybe even more than the womenswear line, allows Hilfiger to do what he does best; investigate the inherent relationship between fashion and music. Having recently looked closer at rock icons and their style, Hilfiger went all arty a few seasons ago, making pop art á la Warhol his obsession.
Now, for the AW13 season Hilfiger has metaphorically returned to the UK, a country dear to him because of the age long love-in between fashion and music. On top of that, Hilfiger appreciates the classic Savile Row traditions here; houndstooth, glen plaid and Prince of Wales fabrics dominated on sharp tailoring, while crombie coats and pinstripes brought a sense of traditionalism to the proceedings. All in all the perfect marriage between British elegance and American attitude.