David Hellqvist speaks to the Los Angeles-based artist about his creative collaboration with Hedi Slimane for the Saint Laurent AW13 show ticket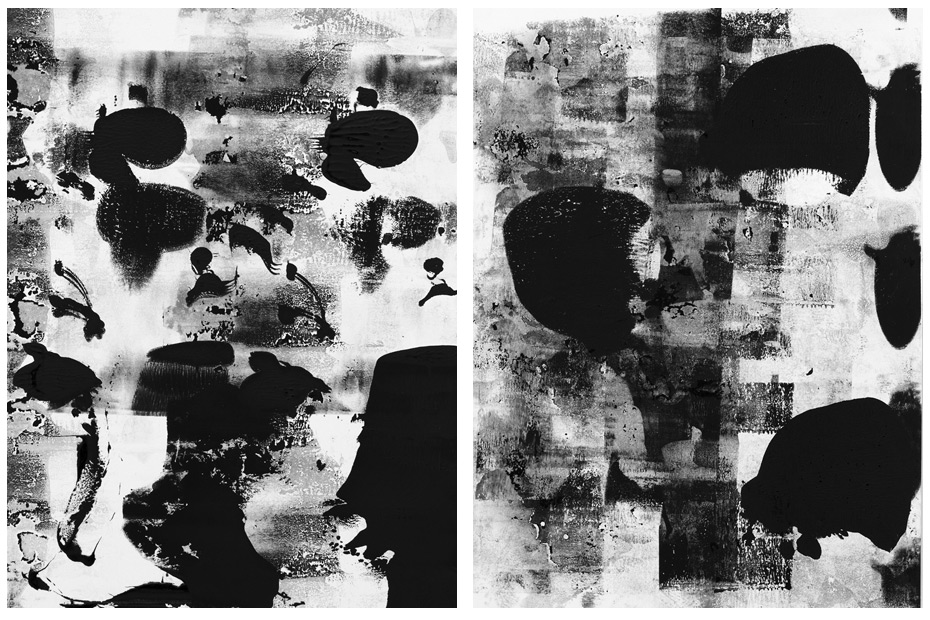 Back in January, as the Paris menswear week for Autumn Winter 2013 drew to a close, one show was on everybody's lips. Whether at home in front of a computer, or on location at Paris' Grand Palais, Hedi Slimane's debut menswear show for Saint Laurent was the talk of the town. Having rebranded the house and premiered the womenswear in 2012, we had an inkling what was about to come. Still, Slimane impressed with a razor sharp rock collection worn by gangly indie kids; slim silhouettes, pointy boots, draped capes, and enough attitude to keep us all on our toes until the next season. As always with Slimane, going back to his Dior Homme tenure, presentation is key. The venue, music, staff, interiors, speaker installation and general mood helped build the desired atmosphere. Days before the show began, the first foundations of this aesthetic was laid down when Saint Laurent sent out its invitation to the event. A thick black booklet with page after page of monochrome prints – five of them seen here exclusively – set the tone for the occasion.
Commissioned by Slimane and produced by the Los Angeles-based artist Brian Roettinger, the booklet added another artistic layer to the Saint Laurent vision for Autumn Winter 2013. Like so many of the best collaborations, the process was organic: "Yes, a friend of mine had shown him a few paintings I had made. He liked them and so we all met a few days later about maybe using some of them for Saint Laurent," Roettinger explains.
Roettinger, the former design director of the Southern California Institute of Architecture, often work with black and white shades. And although his work is abstract and graphic, there are similarities between his art practice and Slimane's photography. "We both favour the simplicity, boldness and the contrast of black and white. Being an admirer of Hedi and knowing his work, I would say that in the process of thinking and designing nothing ever gets overlooked. Every detail and every moment is a considered decision. Hedi's creative output shows this and I have always been intrigued by that," Roettinger says from his L.A. studio.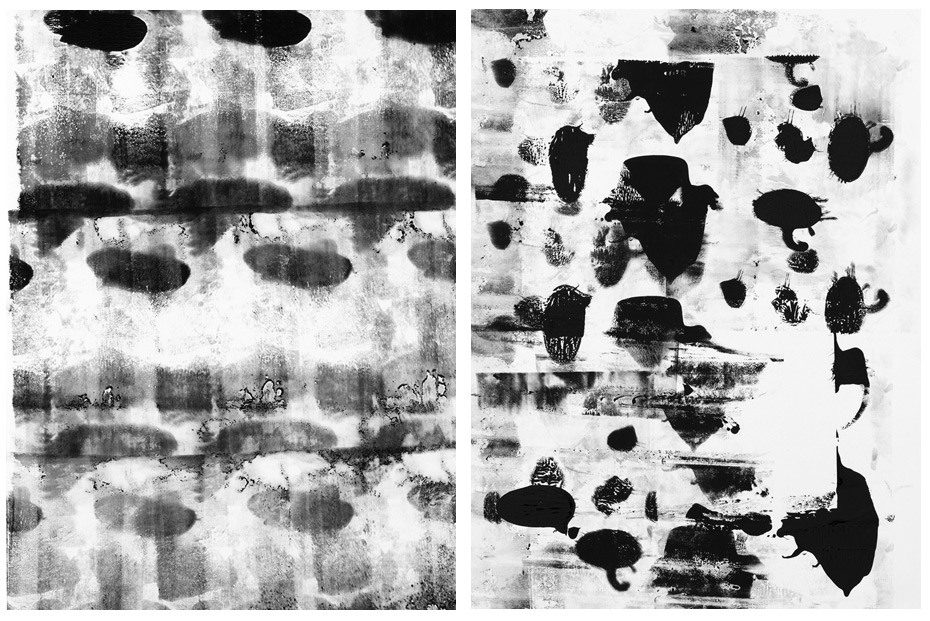 With well over a 100 thin pages, and bound in a structured black paper bearing the new but old Saint Laurent Helvetica logo, Roettinger's Licht und Blindheit is an impressive work of art, let alone show ticket. Objects, faces and people can be glimpsed in the monochrome fog. Each page contains a story, a collection of sorts. Roettinger explains the process: "It's a series of paintings I made which are produced with variously sized custom brayers (hand rollers). They are void of any literal visual references, the formal compositions represent light and darkness at various moments of the day." He continues, "each page in the invitation is one painting, they are never viewed as details. I had produced many of these before meeting with Hedi, but produced some exclusively for the invite and t-shirts."
Hedi Slimane is famously interested in music; not only was his Saint Laurent AW13 collection modelled by musicians, but his previous work always bore the hallmarks of energetic rock 'n' roll or electro dripping with attitude. Also here we can see a crossover between Roettinger and the designer. Having started a record label called Hand Held Heart in 1998, Roettinger has been releasing music since. "I only launch 7″ records now, and on a very limited basis. They are usually collaborative projects with friends and other bands. The output and packaging tends to be very labour intensive. So one or two releases a year and 100 copies of each is enough for me. It's a labour of love and something I think I will always do."
Their love of rock, plus a history of record sleeve design brought the two even closer. Roettinger has collaborated on Liars and No Age covers, while Slimane worked on Phoenix's Alphabetical in 2004. "Well, we spoke a little about punk and punk aesthetics in Los Angeles and I realised we had similar taste in music. I do enjoy the simplicity of punk, and most rock. Drums, guitar, bass, power chords, this form of simplicity is refreshing and how I learned to play and listen to music. Using Ty Segall for the Saint Laurent runway soundtrack was brilliant!"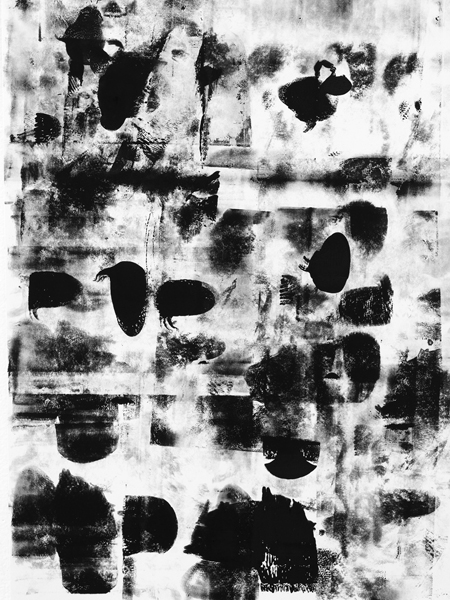 Without having quizzed a fashion designer about this, let alone Slimane, there also seem to be similarities between the two creative disciplines in terms of methods and process, on top of Roettinger and Slimane shared taste in music. Roettinger's approach to his artistic universe seem focused on concepts, as is the case for a fashion designer. The journey from idea through the manufacturing process and its end point, the product, is often as important as the actual result. "I never really think about my work and its relationship to anything other than the idea. That way of thinking is probably embedded into my brain, and I am very comfortable working that way, but a at the same time lot of my work involves very complex thinking and production." It's interesting to see the boundaries between music, art and fashion broken down.
For AW13, Hedi Slimane collaborated with both Brian Roettinger and Ty Segall to create a brave new world for Saint Laurent, one that both looks and sounds good.